Fragrantica Team
Fragrantica is an online encyclopedia of perfumes, perfume magazine and a community of perfume lovers. Fragrantica informs their readers about new perfume launches, about famous fragrances and less-known but wonderful scents. Together we travel in time and space, where perfumes are the shining stars we use to navigate. We learn about their history, we discover far-away places and respectfully explore the life we see around us, always taking time to be amazed by Nature. Fragrantica is a place to learn from each other and relax in the company of your soul mates.
Fragrantica is an independent magazine, based in San Diego (California, USA). Fragrantica is available in several different languages and is open to everybody. You are welcome to contribute your reviews, read our articles and other content for your individual information, and to take part in our forum discussions as well. We only ask you to be considerate of each other to enable everyone to enjoy their experience.
Press Relations

If you are a perfume brand, no matter big or small, we want to hear news from you! We prefer email contact (feel free to email editor@fragrantica.com or any of the team members directly). The more comprehensive your material is, the easier it will be for our editors to include your creations into our encyclopedia or announce them in the News section. You can send samples and press materials to the following postal address:

FRAGRANTICA
3830 Valley Centre Drive
Suite 705-123
San Diego, CA 92130
United States
P:+1-858-876-2290 *

* Note: Fragrantica is a perfume reviews website
we do not sell perfumes.
 
.
Our Team
Our team members are from different countries, and we are delighted to introduce ourselves to you: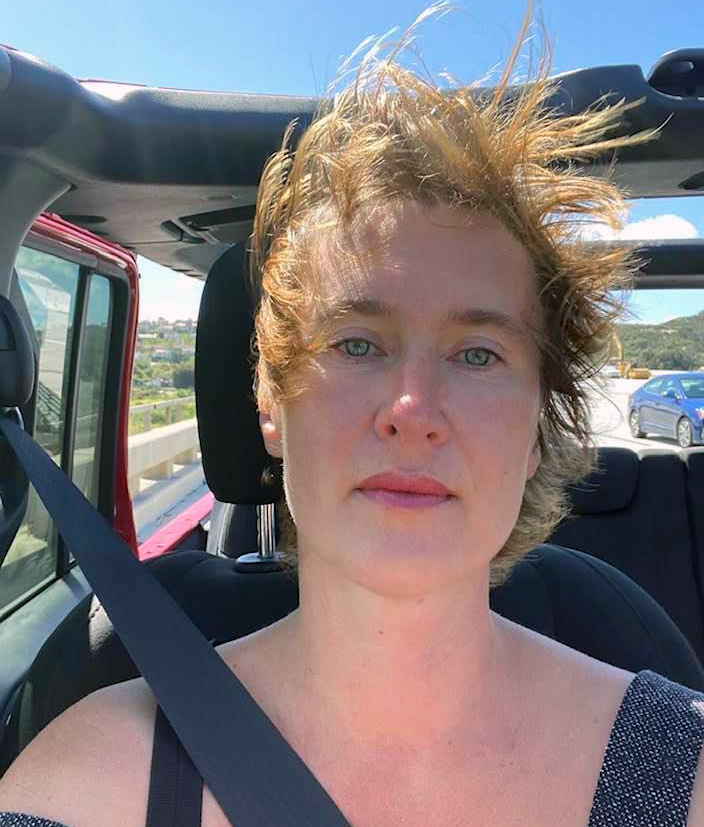 Elena Knezhevich
Co-founder & Editor-in-Chief
Elena Knezhevich founded Fragrantica together with Zoran Knezevic in 2007. Since then Elena has taken care of its design and content as the Editor-in-Chief. Elena was born in Russia, studied Slavic languages and literature in Moscow, and lived in Sarajevo and Belgrade, where the idea of Fragrantica was born. Now she resides in California.
elena@fragrantica.com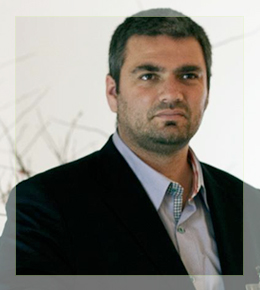 Zoran Knezevic Co-founder & CTO Zoran Knezevic is the co-founder of Fragrantica with Elena Knezhevich. He studied mechanical engineering at Sarajevo University. He has a software development work background and vast dot-com web technology experience. Zoran's main focus is on the development and maintenance of the technology of Fragrantica. Zoran also is a very active participant in Fragrantica's community life. Zoran supports a vegan lifestyle and enjoys travel and fitness.
zoka@fragrantica.com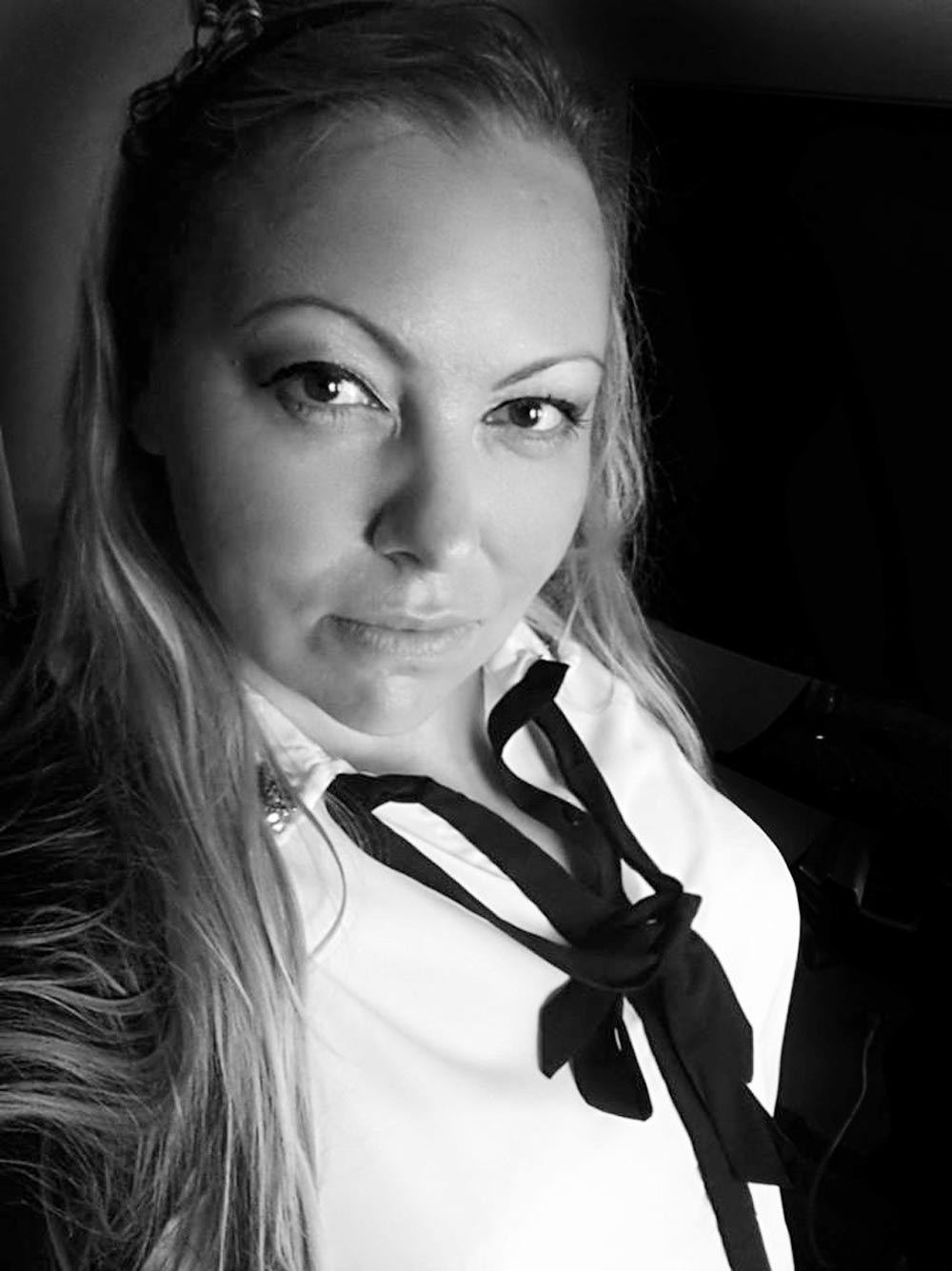 Sandra Raicević Petrović Executive Editor, Writer and Designer Sandrina started her work at Fragrantica from its very beginning of the site. She is a perfume expert and writer, responsible for the majority of articles and encyclopedia records at Fragrantica. Along with her everyday work, Sandrina reports from perfume events from different parts of the world. She adores sunny and blissful perfumes that represent her inner spirit.
sandrina@fragrantica.com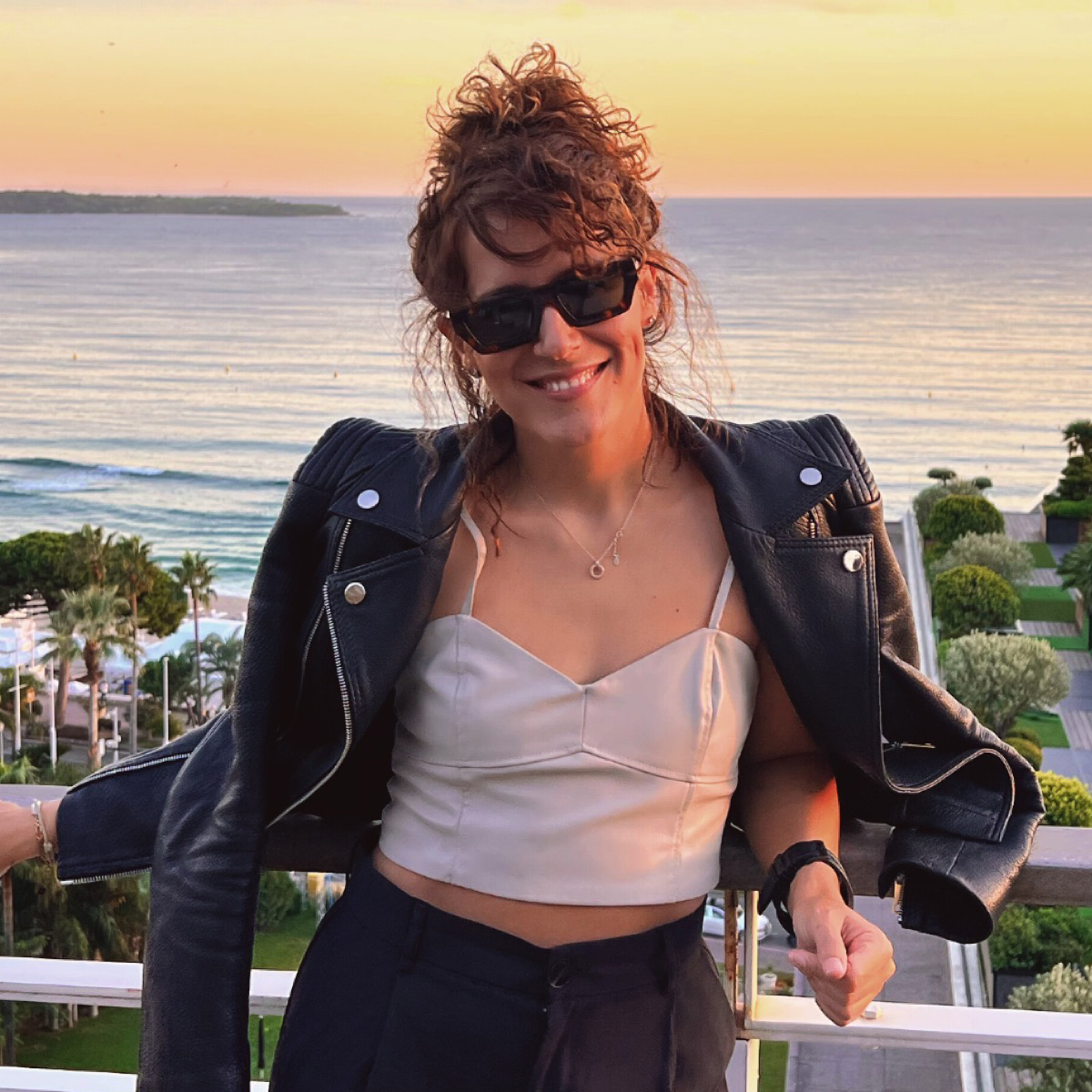 Sanja Pekić Editor, Writer & Translator Sanja Pekic is a Fragrantica editor from Sarajevo, Bosnia and Herzegovina. She has joined the team in 2008 to update and maintain encyclopedia information, as well as work on perfume news. Sanja is passionate about fashion and martial arts.
sanja@fragrantica.com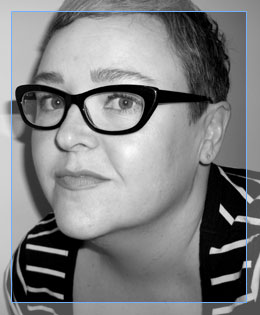 Jodi Battershell Editor & Writer Jodi Battershell (NebraskaLovesScent or "NLS") is a recent transplant to Philadelphia but remains a Nebraskan at heart. An appreciator of fine fragrances since childhood, she self-studied natural perfumery and created fragrance blends and handmade toiletries for a number of years, before hanging up her lab coat and approaching the fragrance industry from a different angle. She loves oakmoss, jasmine, cats, "Mr. NLS" and the color purple.
jodi@fragrantica.com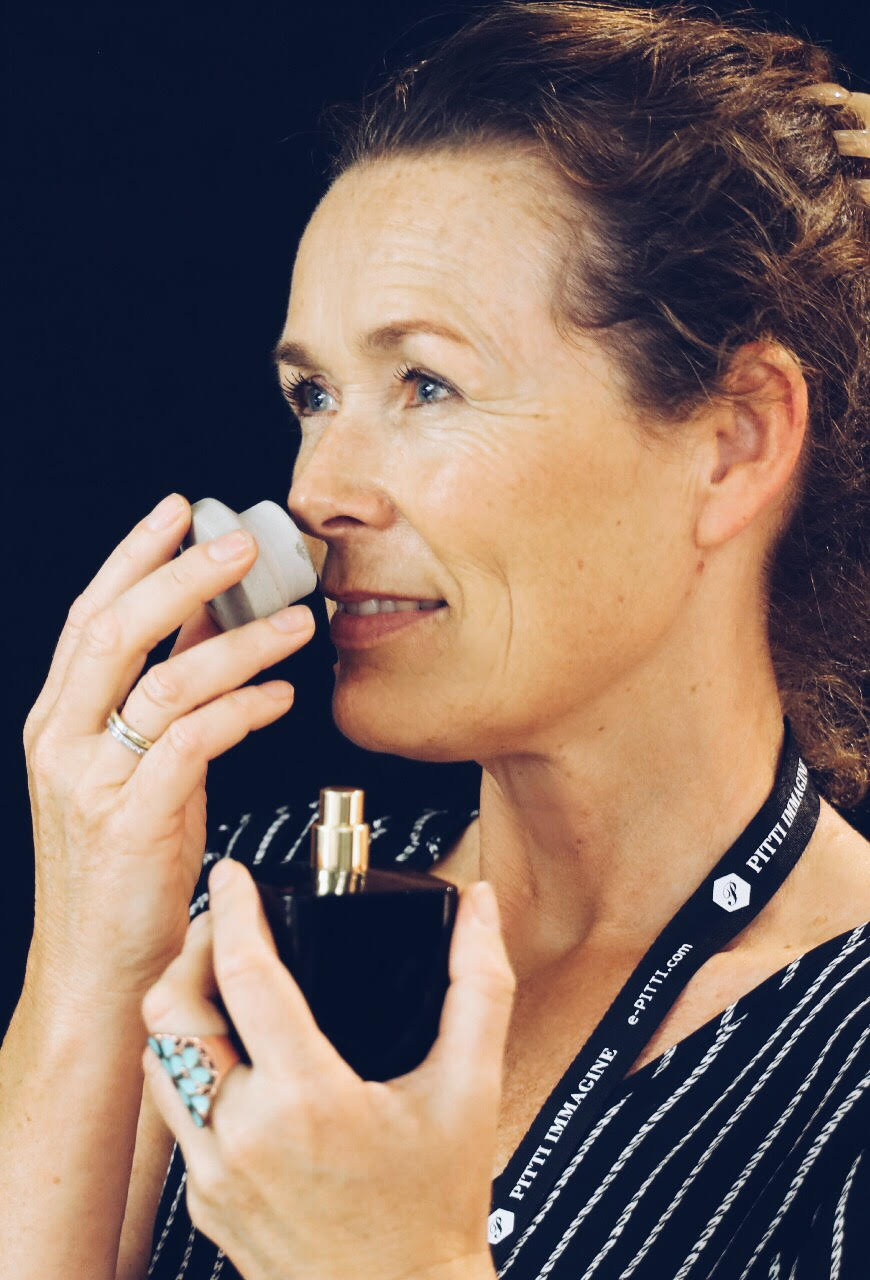 Bella van der Weerd Editor, Writer & Translator Bella van der Weerd studied Communications at the University of Groningen, the Netherlands, and joined the Fragrantica team in May 2012 to start up the Dutch sister site of Fragrantica.com. She assists in designing, editing articles and contributes as a writer.
bella@fragrantica.com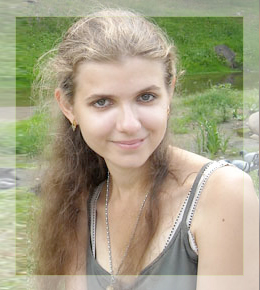 Daria Bogdanova Editor, Writer & Translator Perfumery is a great part of my life! Seriously it's my second passion...after my science. I collected scents ever since I can remember. Not only perfumes and oils, but almost everything with good fragrances. Then I began to collect also an information about perfumery, and later I even tried to make perfumes by myself. Time is running, things are changing, but my obsession by perfume is a constant value.
daria@fragrantica.com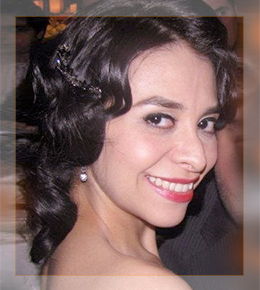 Gabriela Cortés Editor, Writer & Translator Gabriela Cortés is a journalist and free lance translator from Nuevo Laredo, Tamaulipas a Mexican border city right across the United States. 'Gaby' as she likes to be called, studied Spanish Language and Literature in Texas and is very proud of her bicultural heritage. Gaby is an editor and translator for Fragrantica in Spanish and she loves Indie perfumery, crafts, playing Texas Hold'em, traveling and reading.
gabriela@fragrantica.com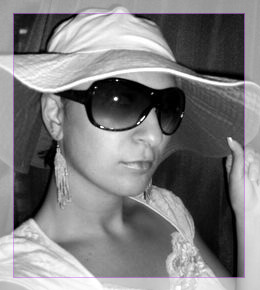 Ivana Ina_Mo Editor, Writer & Translator Ivana joined the editorial staff in 2008. She writes, edits and translates news on Fragrantica. She is especially interested in perfume ingredients, their combination and origin and covers such topics as scents of nature and explores their place in perfumery. Ivana is a linguist and resides in Bosnia and Herzegovina.
ivana@fragrantica.com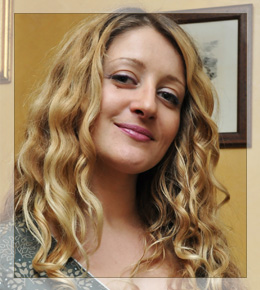 Marina Milojević
Editor, Writer & Translator
Marina Milojević is a graduated philosopher and she has been contributing to Fragrantica since 2010. She works as an editor, translator and writer. She especially enjoys investigating perfume notes and raw materials, and she is excellent in representing them through her texts. It is certainly safe to say that she is a beauty connoisseur and a luxury expert, especially for fine watchmaking. You can read her articles, news and exclusivities from the world of haute horlogerie at luxois.com
marina@fragrantica.com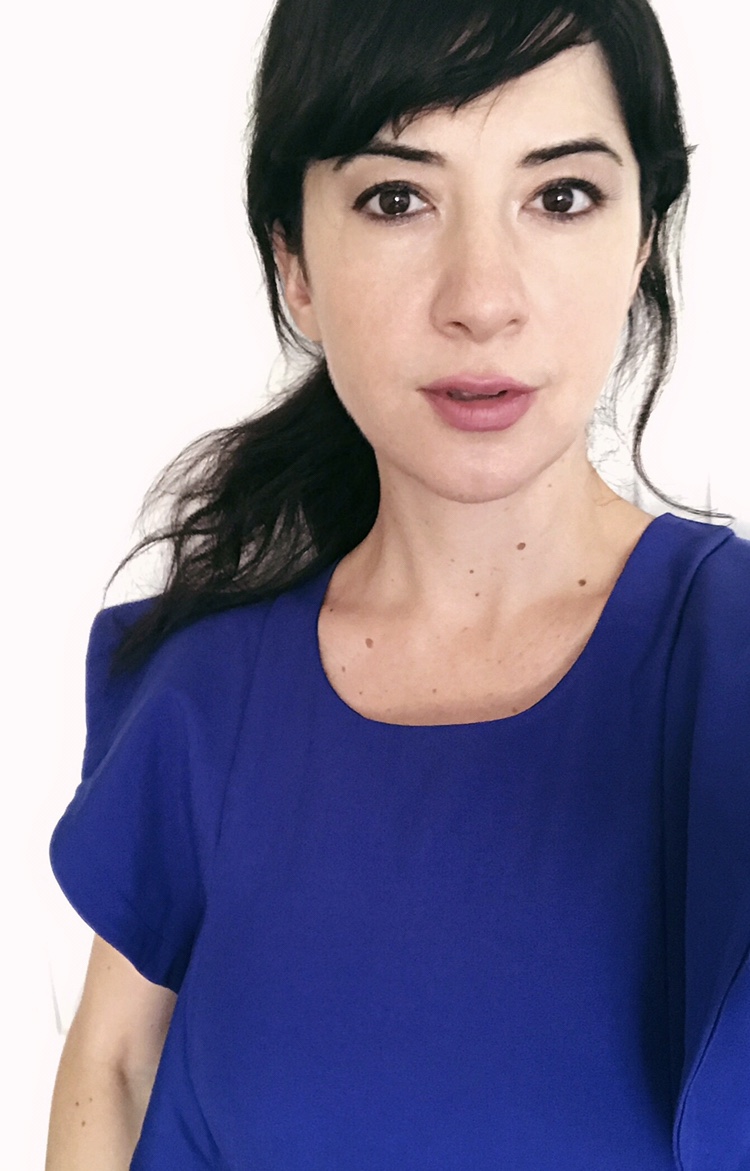 Raluca Kirschner Editor, Writer & Translator Raluca Kirschner studied Fine Arts and Art History. She has a wonderful little daughter and enjoys family life. Her devotion to the art of perfume led Raluca to the Fragrantica team. Raluca has breathed life into Fragrantica.ro—our source in Romanian. She translates and maintains the content on the site.
raluca@fragrantica.com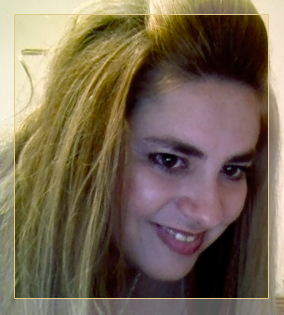 Sofia Papasotiriou
Editor, Writer & Translator
Sofia Papasotiriou was born and lives in Greece. Sophia has a Proficiency Diploma from Cambridge University in teaching English as a Foreign language in Greece. Sophia has also studied economics at BSB College in Greece. She is a translator and editor of Fragrantica in Greek.
Sophia has been a passionate perfume collector for many years. Besides perfumes, her hobbies include Gardening and Nail Art.
sophi@fragrantica.com

Yi Shang (怡 商) Editor, Writer & Translator Yi Shang, or better known as Sofia by friends, is an Executive Master of Arts student at the University of Melbourne and an editor/translator of the Chinese language for Fragrantica. She grew up in China, and had been curious about her mum's perfume since she was little. The discovery of Fragrantica has led her on an olfactive journey of discovering what both the Oriental and the Western worlds can offer.
sofiayishang@fragrantica.com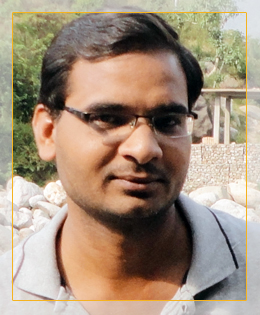 Dr. Chandra Shekhar Gupta
Writer
Dr. Chandra Shekhar is a botanist, plant pathologist and nature-loving person. Dr. Shekkar works as an Assistant Scientific Officer at the National Institute of Plant Health Management, Ministry of Agriculture, Hyderabad, India.
A Fragrantica writer since 2011, Dr. Shekhar contributes educational content about raw materials (plants).
cshekhar@fragrantica.com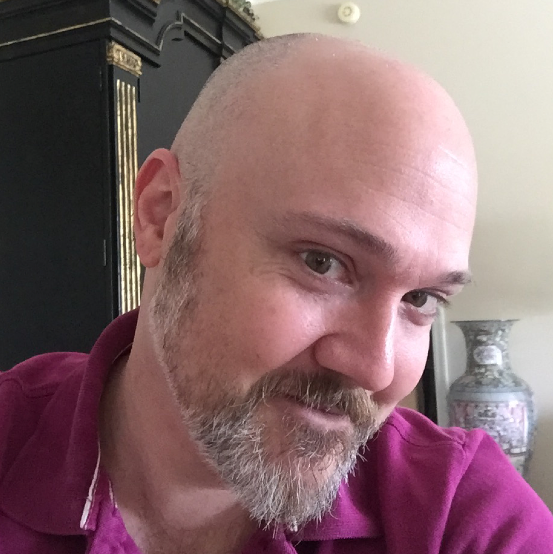 Dr. Marlen Elliot Harrison Executive Editor & Writer Dr. Marlen Elliot Harrison's journalism in the fragrance industry has appeared in international print and online publications such as Playboy, Men's Journal, Men's Health and the New York Times. Marlen also works as a writing project coordinator for The Smithsonian's National Museum of the American Indian and as a professor/faculty supervisor for Southern New Hampshire University's online graduate programs in Writing and Literature. Learn more about Marlen at www.MarlenHarrison.com.
marlen@fragrantica.com
Elena Vosnaki Writer Elena Vosnaki is an historian and perfume writer from Greece and a Writer for Fragrantica. She is the founder and editor of Perfume Shrine, one of the most respected independent online publications on perfume, containing fragrance reviews, industry interviews, essays on raw materials and perfume history, a winner and a finalist in numerous blog awards contests. Her writing was recognized at the Fifi Awards for Editorial Excellence in 2009 and she contributes to publications around the world.
elena.vosnaki@fragrantica.com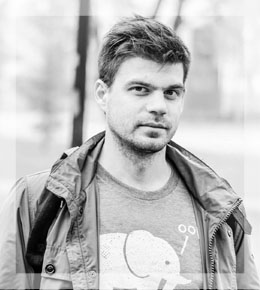 Emir Imamović Developer Emir Imamović has joined the Fragrantica team in 2012. Emir works as a developer to maintain Fragrantica functionality and new technical features.
emir@fragrantica.com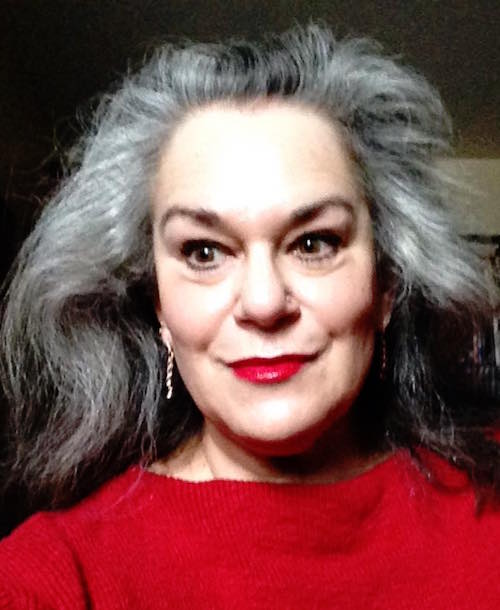 Ida Meister Writer Ida Meister has been an avid collector and sniffeuse for over 40 years. She adores consulting and collaborating with niche, budding and independent perfumers. Her hypervigilant nose has been of great help in her profession as a neuroscience/oncology nurse, where she often smells fear, suffering, stress, and has written about the amygdala. As a Senior and Natural Perfumery Editor, Ida has participated in many blog events with natural and mixed media perfumers and other writers.
ida@fragrantica.com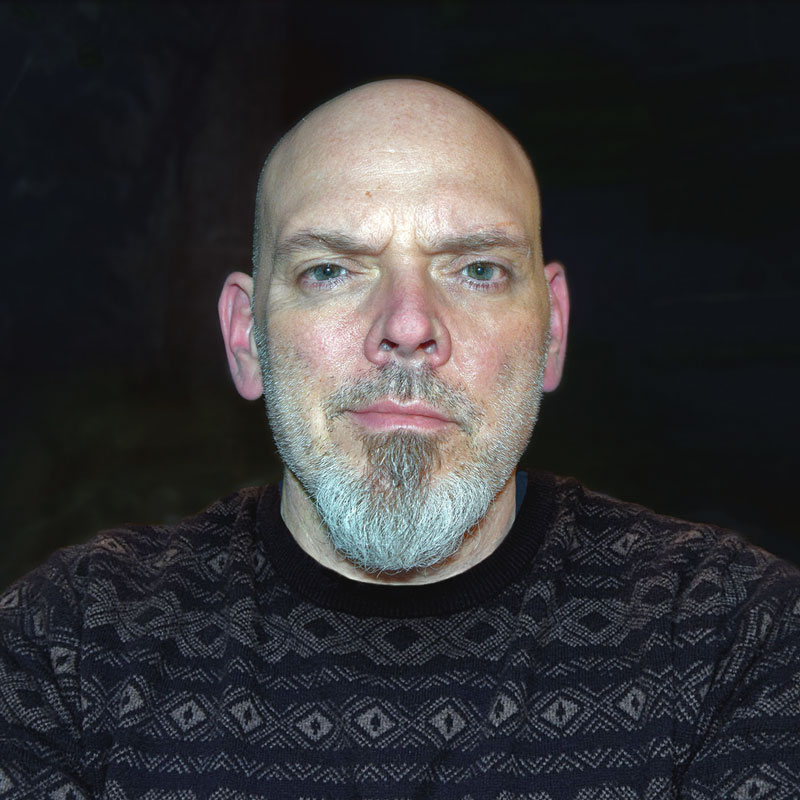 John Biebel Writer John Biebel (johngreenink) is a painter, musician, writer and software designer currently living and working in Boston, MA. He is a graduate of the Cooper Union in New York City where he studied fine art, and he currently works as a software and web interaction designer specializing in human factors. He is a student of the scent sciences and takes particular interest in the history and chemistry of perfumes.
john@fragrantica.com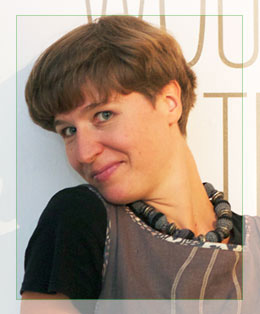 Olga Ivanova Writer Olga Ivanova (Ikebanova) has Master's Degrees in Horticulture and Biology. She is a floral designer and a passionate believer in the Power of Nature. She loves natural perfumes, sustainable and holistic living, aromatherapy, photography and dancing. Olga works as a childbirth educator, breastfeeding counselor and postpartum doula in New York.
olga@fragrantica.com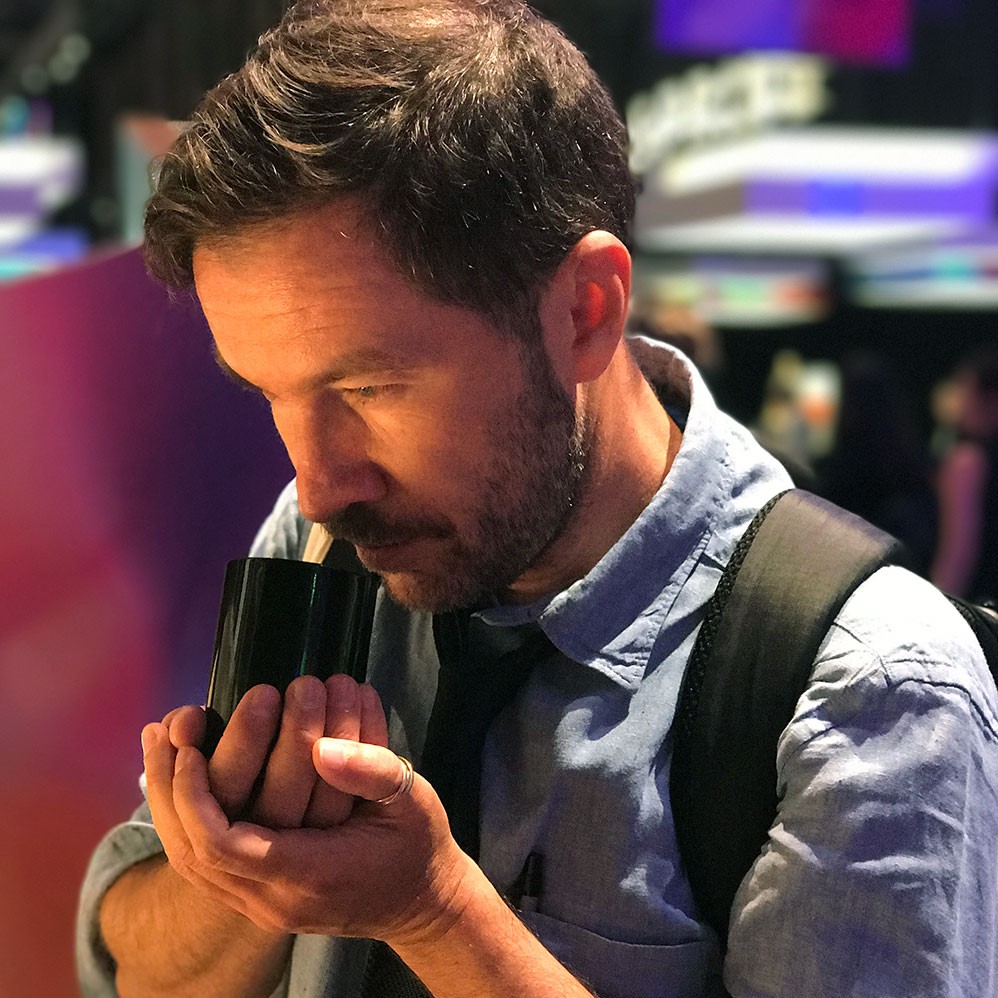 Serguey Borisov Writer Serguey Borisov has been known in the Internet world of perfume under the nickname moon_fish for more than 10 years. Now he writes about perfumes for GQ.ru and Vogue.ru, and contributes on the subject for glossy magazines.
sergey@fragrantica.com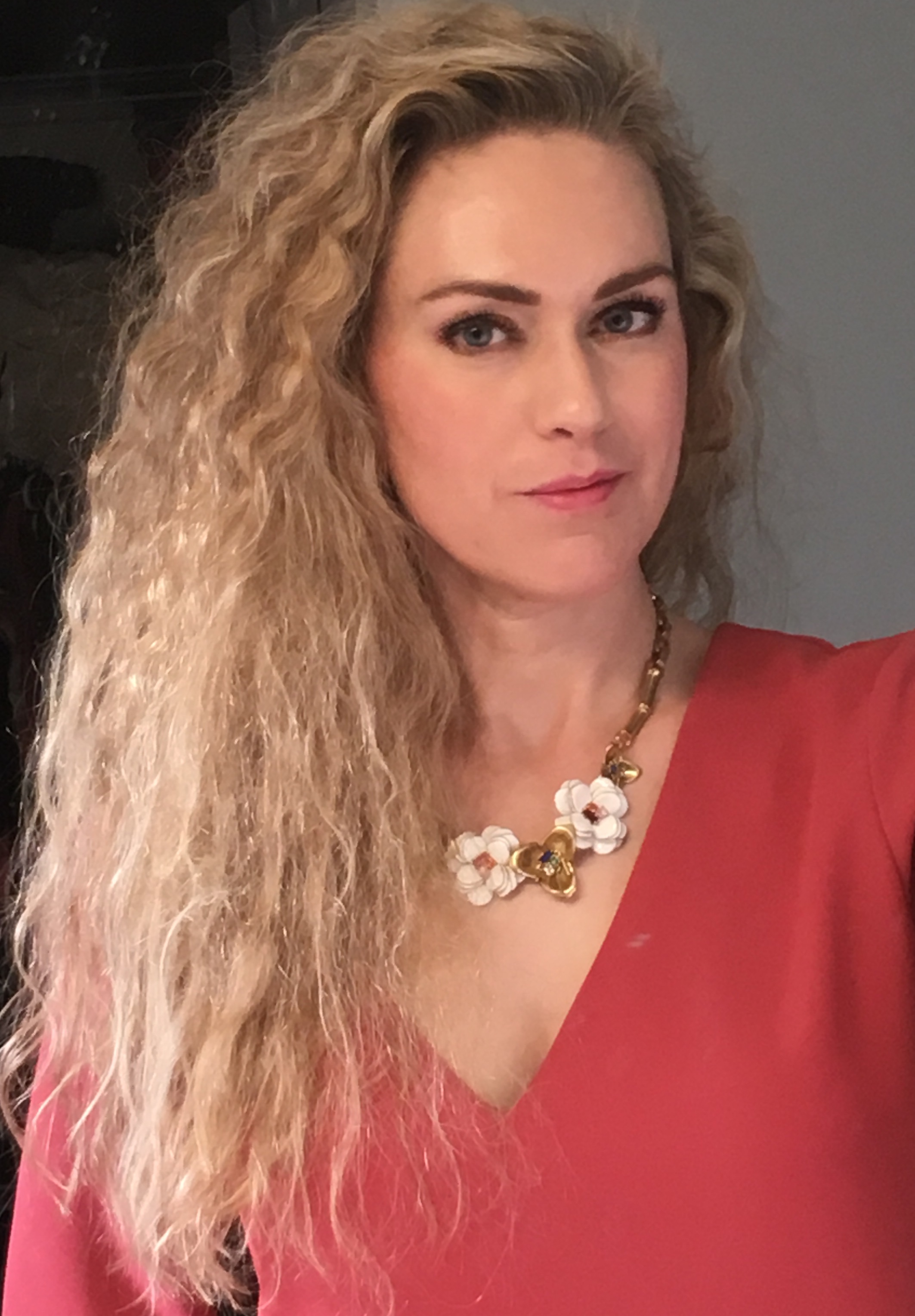 Suzy Nightingale Writer Suzy Nightingale is a perfume writer from the UK. After reviewing her fragrance collection for Fragrantica and receiving positive feedback from editors, Suzy joined the Fragrantica team to be a UK correspondent. Following the success of her blog, various websites and magazines have asked her to contribute articles ranging from Christmas shopping guides to buying perfume in London, top picks in fashion and accessories.
suzy@fragrantica.com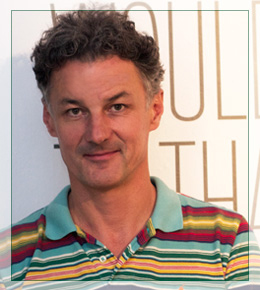 Zoran Cerar Writer Zoran Cerar (aka Hieronimuss) has loved delicate and natural fragrances since his childhood. He is also an incurable astrology addict since 1984. With his astrological insight, he helped many restless souls with advice related to personal growth, relationships, and career choices. He holds a PhD in German Literature and teaches at a few colleges in New York. His web site astroknowlogy.com is a portal for sharing astrological experiences and knowledge, and here he offers his astrological readings and reports.
zoran.cerar@fragrantica.com