New Fragrances

Jo Malone Wild Bluebell
06/02/11 02:43:01
By: Elena Knezhevich
Jo Malone
introduced a new fragrance,
Wild Bluebell,
at a presentation in London, end of May 2011. According to a house representative for Jo Malone, the new fragrance starts the renovation of the house. The advertising poster features a model instead of a flacon, which is unusual for media campaigns of Jo Malone, since we are used to seeing flacons surrounded with the main ingredients of the compositions.
The creator of the perfume is Christine Nagel who presented a new version of bluebell, composed of various notes, including green fresh notes, flowers (lily of the valley, rose hip) and a spicy chord of cloves. Bluebell is a wild forest flower and its scent provides a moist echo of summer forests. English bluebell is an endangered species, Jo Malone gave a donation to Woodland Trust. Genuine bluebell does not take part in the composition, but its recreation is composed of various notes.
Top notes: bluebell and cloves
Heart: lily of the valley, jasmine, rose hip
Base: white amber and musk
Jo Malone Wild Bluebell arrives on the market Sept 1, 2011, as 30 and 100 ml Cologne accompanied by body care products and a scented candle.
Source: MoodieReport
dvzydeco@gmail.com
I was enthusiastic to try this fragrance until I saw the ad. It was frightening, I don't want to be associated with a company that exploits individuals with eating disorders. She is desperately in need of treatment.
Sep
11
2011
sudloi

I don't think this is an original ads, I hope!!
Jun
24
2011
Wynter

I saw the pretty blue flowers, the cute fluffy bunnies, the lovely chiffon dress, and thought maybe I'd like to try this one. But then I saw the model's/corpse's face... Apparently this perfume is made out of poison, and one spritz will kill you. Good to know.
Jun
03
2011
Chickenboo

I guess it's a knockout! *rimshot*
Jun
03
2011
teaspoon

This poster remind me John Everett Millais picture,
called "Ofelia"
Jun
03
2011
delphine67

what a awfull add, the model looks like a corps.
what whas Jo thinking?
Jun
03
2011
harper
oy vey -- what is *in* that juice???

(and: keep it away from me.
far far away.)
Jun
02
2011
pklagrange
I thought Jo Malone was now owned by Estee Lauder. Here's at least one subsidiary that is not getting much oversight from it's cosmetic parent corporation.... Can you imagine that model in an ad for "Beautiful"?!?
Jun
02
2011
vetiver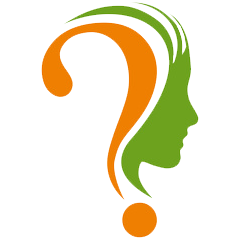 We all are used to see anorexic models in almost every add..but is it too much to ask an alive one?
Jun
02
2011
Parfumesse

LOL the ad cracks me right up
Jun
02
2011
jadetrail51

JO Malone chaneling Great Expectations "Miss Haversham" Hope the fragrance is better than this marketing attempt.
Jun
02
2011
Udaria

I cannot stop laughing, the poster looks absolutely silly.
Jun
02
2011
salemarino

I agree with you all, the girl in the ad seems in urgent need of medical care!Anyway I look forward to trying the new frag even if all the Malone scents last
five minutes on my skin!
Jun
02
2011
Kterhark
Hehehe.... Siv55 just made me wet my pants. Thanks for the early morning laugh!
Jun
02
2011
PiggyB

English bluebells are going to be replaced by introduced ones in wild. Is this add suggesting that? With rabbits??? It stimulates my imagination.
Anyway, I am looking forward to trying this one. I love bluebell/hyacinth note, hope it smells not like the others and has its own color!!!
Jun
02
2011
Siv55
Hmm. I have walked through the woods at bluebell time, and at no point did I stop and think, "you know, what these things really need is some pungent cloves to go with them." I would put watery notes with them, if anything, to make a perfume that smelled like a walk in the woods after the rain, plus other green and woody notes. Still, this cannot be worse than Penhaligons Bluebell, (can it??) which I find truly appalling and nothing whatever to do with bluebells in any way at all.
As many others here have pointed out, the advert is dreadful! Ye gods the girl is dead! The rabbits frolic in a sinister way with the corpse of, yes, it does look like Miss Haversham. It looks like Tim Burton cobbled this together on an off day on his home computor, for a laugh. Ta dah! The world's first snuff ad! Given how many people and meetings it takes to put adverts together, you would think just one person would have piped up with some misgivings. I cannot account for it.
Jun
02
2011
stoian claudia

OMG , horrible add ...the girl in the picture gives me chills .
Jun
02
2011
smellsogood

Did Miss Haversham model for this one!
Jun
02
2011
Miss Picky

Oh Jesus! What a horrible ad! Photoshop Disasters contender for sure.

Models often look dull and listless in ads, but they seldom look like _actual_ corpses... and the bunnies?!... Quick Jo Malone, have a strategic rethink!
Jun
02
2011
possumke
I had to laugh as I read your review sophisticated!! I was thinking the same thing about the girl in the pic, she definitely looks err... lights out!!
Jun
02
2011
sophisticated

well, i've seen bluebells before, they're actually blue and bell-shapped flowers -unsurprisingly- at the very end of a long stem, flowers are leaning in a way and face downwards, one thing i felt looking at them: grief

can't describe how it smells properly but it's strong like Iris with a green nuance; or was that from the grass? :S

notes suggest it's a very strong perfume but neither the bottle nor the color confirm that feeling even though it contains cloves

that poster, what an approach! are they trying to freak people out of buying the frag? the girl looks dead from smelling this scent for God's sake, no wonder i felt grief when i first saw the flower itself; thnx Elena
Jun
02
2011
Add Your Review
Become a member of this online perfume community and you will be able to add your own reviews.