New Fragrances

Kim Kardashian Glam
07/10/12 02:24:13
By: Sanja Pekić
American jet-set and reality TV celebrity Kim Kardashian launched her new perfume called Glam, which is the third flanker of the original Kim Kardashian fragrance (the other two include Gold and Love).

Glam is a floral-fruity fragrance with a powdery woody-musky background. It opens with accords of watermelon, juicy red berries and citrus. The heart encompasses flowers of star jasmine, tuberose and rose absolute. The final trail consists of orris butter, sandalwood and musk.
Top notes: melon, citrus, red fruits
Heart: star jasmine, rose, tuberose
Base: sandalwood, orris root, musk

The bottle design is the same as for the debut, this time enriched with a bright pink color, which Kim proclaimed as her new obsession (twitter).
The fragrance is available as 30, 50 and 100 ml Eau de Parfum.
phia143

I would like to give it a try before bashing on the fragrance!
Jul
18
2012
nurul.ain

agree with JOSHUA RYAN.
Jul
16
2012
takeasniff
MMMMMMMM Interesting. All I can say is I wish Cindy Crawford would come back. I used to always like her I still think she is stylish and beautiful. She is very smart too. Unfortunately all the celebs these days just bore me with the exception of Beyonce and you have probably all seen my rant about her so I am not going to bore anyone with that again!!:)

These days I see Kim on every magazine but I cannot get excited about her or any of the others really I don't know why maybe I am a stick in the mud but I prefer the celebs we used to have somehow they were more tolerable.

I still like the perfume and would buy it and not worry too much that it has Kim's name on it but I still am completely confused why she is on every magazine every week. The girl is a stunner but that's about it for me? Any way just thought I would ask as I am confused about this girl.
Jul
16
2012
KateAnette

I totally agree with robinlovesperfume. Duh, it's business folks. Everyone who sells fragrances is trying to make money: the celebs, designers as well as the niche houses...
Jul
16
2012
takeasniff
I have noticed many reviews of Kim Kardashian's perfumes are negative in that people feel an overwhelming need to say they can't stand her and I am intrigued because I don't know what other Auzzies do but I live in Australia and I am aware of her and her family but I don't really understand what she does?

Why does everyone dislike her so much. I thought she had a clothing range and that is where she started and then branched out into reality tv?

I have both of her perfumes and I really enjoy them. I would like to try this new one and the True Reflection but none of the stores I have been to know what they are?

I like the bottles on the previous two but I think she should have kept the KK design on this one it looks nice on the other two bottles it is understated but stylish. This pink bottle seems to have gone down hill to me. I don't normally worry about bottles but I do think this one doesn't look as nice.

What is all the hate about I don't get it? I thought her perfumes were nice? Everyone is entitled to their opinion but I am not sure what this girl is famous for? Maybe I will have to check her out to see what all the fuss is about she seemed ok to me.
Jul
15
2012
nush imogen

I have the first one and love it, but was hoping this one would have a different bottle, looks like they didnt spend much time on it, both design and scent-wise. Oh well, i think i will still try it out, i'm a sucker for celeb fragrances! :)
Jul
14
2012
goingblonde

I am not a fan to say the least,

but do know judging a book by its cover isnt always the best idea.
Jul
13
2012
perhapspersephone
My goodness, complaints about a perfume no one smelled. I don't care who it's by, if it smells good I will by it.
Jul
12
2012
astamm62
What I really don't like about her is everything she does is for money,she would sell her soul if the price was right...And her mother would make sure she got her share of the money...Of the family,these 2 are the greediest!
Jul
12
2012
bellalicious308
it looks and sounds so cheap!!!!
Jul
11
2012
dness92

Orris root??? I loveee orris root :O)
Jul
11
2012
malissaisher

Oh my goodness. I don't really want to jump on the Kardashian hate train, but she doesn't give me much choice! This woman is 4 years older than I am and everything she comes out with, looks and smells so juvenile. Maybe she's just catering to her demographic? Also, "Glam" really, glam?! I can't......I just can't.

I'll just say, if this were my perfume, with my name on it, I would not show my face in public for a very long time. That's just my opinion.

By the way, I adore gardenia based fragrances, such as Florence by Tocca, but every single "gardenia" in her perfumes smell like they were dipped in nail polish remover! It is so grotesque.
Jul
11
2012
ladymillion123456789

looks cheap and tacky i dislike Kim and her fragrance range
Jul
11
2012
Mr Monroe

I wonder what Fragrance she's copying this time. None of her fragrances have smelt remotely original to me, and don't even get me started on that hideous bottle!
Jul
11
2012
erica.andruscavage
Smelled this @perfumania today. It was a carbon copy of her first fragrance.
Jul
11
2012
nayab153

I love how everyone is complaining about scents being release too fast, here's a genius suggestion if you don't want it, don't buy it!

I know it sounds crazy, but it just might work(!!)

...I personally really enjoyed her first two releases (Gold more so than the orginal)so i'm excited to try this.

I also like the fact that the bottle design stays the same, no one complained when Britney did it with her Fantasies. I agree the pink bottle is not as sophisticated as the orginal or the Gold bottles but hopefully the scent will be good.
Jul
11
2012
APassionateJourney

I think them releasing more speaks more volumes to the customer than the house. For instance, Beyonce released Pulse Summer in Feb and I'm already ready for a new scent from here. Taylor released Wonderstruck last year and come Feb I was ready for a new scent from her. I'm ready for a new Marc Jacobs scent and I haven't even smelled DOT yet. Kilian has already released two scents this year and one last year and I'm sooo ready for his new fragrance collection that's supposed to come later this year! These days people are just ready for a new scent before they can even get enough of the old scent. Guess it just depends on the person.

Now, what DOES annoy me is the same bottle but a new ribbon on it or stickers and other things with no new juice
Jul
11
2012
Robynlovesperfume

I'm with MANDASHELL on this one, however, I'm going to take it one step further and mention not only Celebrities, but all Designers as well...

The thing is, so many people seem to make a big deal out of celebrities and their scents, as if celebrities are such horrible, greedy, and/or stupid people, so they should not be coming out with a fragrance. HOWEVER, I will tell you, I've heard stories about many fashion designers in the past, and how their behavior is towards people, and it's simply revolting. Not to mention how many designers live in CASTLES (yes, even bigger homes than MANY celebrities), and live such gluttonous lives, that one would be disgusted by it. Don't believe me? Why not google any designer's home? Sorry, but it's completely true. Besides, do you really think Karl Lagerfeld or Donatella Versace are such nice/good people, and would treat you with kindness if they met you??? Please.

I'm not trying to stick up for Kim Kardashian, I'm just trying to say that if you're going to judge every single person who has a fragrance, judge ALL the designers as well, because that's the only fair thing to do. Only problem with doing that is, in the end, there won't be anyone left you'd want to support, because everyone has their flaws, though some more than others, for many various reasons.
Jul
11
2012
nightcat23

This woman is obsessed with Tuberose and gardenia! It's in every single one of her perfumes.
Jul
11
2012
panda0410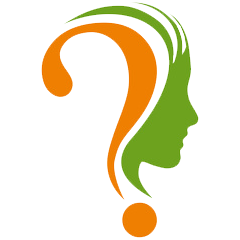 Tuberose again? Red berries, starting to sound like Britneys last perfume Radiance. Le sigh.... These celebuscents - ty Mandashell! - are starting to become a mish mash of each other, they all smell noxious and samey.
The watermelon might offer something new though (so long as it IS watermelon and not honeydew or other melons used heavily in the 80s and early 90s) so I'll try it with an open mind and hope for the best. Not a fan of her Gold at all, though I do love her original KK very much, its definitely one of my favourite frags.
Jul
10
2012
nurul.ain

I don't like kim kardashian n so do her fragrances..taylor swift n her perfumes are even better..this is said to be her newest perfume,huh?to me personally,the glam word is not suitable.because as you can see,the design of the bottle itself isn't as glam as its name...what a shame..
Jul
10
2012
SandraV

I can't wear anything by her or JLo anymore...greedy fur hags:( I guess pink is her new 'obsession' as I've seen Kanye wear it a few times?I don't mind 'celeb scents' but she just chaps my butt....sorry for the rant.I don't care if I sound like a crazy animal rights person but when someone uses fur in their own clothing line plus loves to wear it I can't give my money to them in good concience no matter how good it may smell.And yes I need to update my likes and dislikes to reflect that..;)
Jul
10
2012
APassionateJourney

I'll test his when I come across it but they should've released TRUE REFLECTION in department stores in the United States FIRST! So annoying when they do that! I don't like Kim but if the fragrance smells good as long as Satan's name isn't on the bottle I'll buy it and wear it. Some people would, also, if they weren't so scared they'd be laughed at. I could care less what people think. I like what I like. We all know Kim will not ever hold a candle to Chanel and she isn't trying to
Jul
10
2012
mandashell

I have to LOL at the comments because sure we may all despise "celebuscents" for one reason or another but I tested this today and it smells pretty darn nice. Fresh, fruity and bright tuberose fragrance. It's actually quite pretty. Not overly sweetened and not a typical fruity vanilla. :) Have to test it on my skin but this may very well be the FIRST KK fragrance I've ever purchased! :)

On a funny note I was flying down the freeway with the test strip stuck under my nose! LOL! XD

On another note, I know nothing about KK and her fur wearing but I do think it's wrong. Still, there are so many things that go on behind the scenes with celebrities that are looked up to and deemed respectable/acceptable that if we REALLY knew ALL about them then we may just be turned off/disgusted and want NOTHING to do with said celebrites, just sayin'. o.O
Jul
10
2012
tank94

Sounds like a typical floral fruity, celebrity fragrance. Borrrrring....
Jul
10
2012
sweetpunkin
Meh, this seems like it will be a boring "tween" scent. Will probably still go smell it out of curiosity, but i'm not prepared to be wowed.
Jul
10
2012
cleo777
Yes I'm sure it will be available at your local discount drugstore at a reduced price. Borrrrriiiiinnnnng.
Jul
10
2012
AmoreProfumi

didn't she not just release true reflection not to long ago???....O god Kim u see this is why I love u so much, cuz ur so damn money hungry! gosh look she got me cussing...&& agree to all previous comments.
Jul
10
2012
le mouchoir de monsieur

Tisk. Tisk. The Devolution of Western Society in one little bottle.
Jul
10
2012
Sissi

With this I'm converting to Niche Perfumes
Jul
10
2012
Unikko

*yawn* I'm so not interested.
Jul
10
2012
sweetgirl

This will be at Cvs or khols soon :) smh!
Jul
10
2012
Add Your Review
Become a member of this online perfume community and you will be able to add your own reviews.