Fragrance News

Shiseido Group acquires Dolce & Gabbana Beauty
by: Alena Chudakova
Dolce & Gabbana and Shiseido Group announced the signature of a worldwide exclusive license agreement. The agreement includes development, manufacturing and distribution of Dolce & Gabbana's fragrance, makeup and skincare lines and products by Shiseido Group. Dolce & Gabbana and Shiseido Group will officially start the collaboration as of October, 1st, 2016.
"We are so proud to enrich our portfolio of prestige brands with such a beautiful luxury fashion brand. The license agreement is aimed at strengthening our brand portfolio for the sake of future top line growth. The collaboration of our two companies, with their heritage rooted in such diverse cultures as Mediterranean and Japanese, opens excellent opportunities for creating new exciting values," says Masahiko Uotani, CEO of Shiseido Group.
"We are sure that the level achieved by the Dolce & Gabbana fragrances thus far, already well-established and significant, will be further enhanced thanks to this partnership with Shiseido, and we anticipate that together we will be able to fully develop the potential we believe we have for growth in make-up and skincare. We are therefore very happy to announce this partnership, and enthusiastically look forward to collaborating on future projects." Domenico Dolce and Stefano Gabbana.
Shiseido Group is one of the key stakeholders in the cosmetics market. In addition to its cosmetics, beauty and perfume lines, Shiseido's portfolio includes such brands as Elie Saab, Issey Miyake, Serge Lutens, NARS, Avène, bareMinerals, etc. The acquisition of such a brand like Dolce & Gabbana undoubtedly strengthens the company's position in the luxury segment and in turn, will provide new resources to Dolce & Gabbana Beauty.
| | |
| --- | --- |
| | Alena Chudakova joined Fragrantica team in 2015. She is responsible for translations and perfume news announcements. |
MEH
AlyDoll13

Hey Shiseido make us all a favor and bring back By ,both of them! Thank you!
Jul
17
2016
ellementira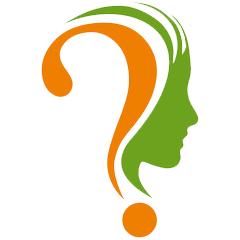 I am very curious as to what they're going to do with the (basically) blank canvas that is Dolce&Gabanna Beauty.
As for the fragrances, lots of staples beloved by a lot of people... though here's to hoping they expand in a more innovative direction than the Dolce releases.
Jul
17
2016
Elena Vosnaki

Probably a good move for D&G (Shiseido has clout beyond current status of D&G) and remains to be seen what Shiseido will do with it.
Atelier Cologne going to L'Oreal wasn't really surprising, given AC's rather mainstream appeal.
Jul
04
2016
HUEbris
How Ironic. D&G is famous and criticized of racial discriminative attitude for Asian, but now working with Shiseido.
Jul
04
2016
cedriceccentric
Dolce & Gabbana was under Proctor & Gamble, not L'Oreal (there seams to be some corfusion ). A the end of 2015 Coty (Marc Jacobs, Chloé, Calvin Klein...) bought most of the P&G fragrance portfolio (Gucci and Hugo Boss being the stars). I'm surprised D&G wasn't part of the move, as D&G Light Blue for woman is a constant bestseller all over the world. Good move for Shiseido as the lost the Jean Paul Gaultier license to Puig, they brought back a powerhouse into their brand portfolio.
Jul
04
2016
malencar

The "new classic" Dolce & Gabbana smells awful. It doesn't have anything to do with the original formula. Its a disaster. So L'Oreal wasn't doing a great job with Dolce at least. I was Totally chocked smelling that crap.
Jul
03
2016
RJ Watson

Well, at least the license didn't go to behemoth Estee Lauder. This sale to Shiseido seems like a good fit for the D&G brand overall. This will likely be under their Beaute Prestige umbrella with Narciso Rodriguez and others.
Jul
03
2016
mikemuscles21

This makes sense to me.
Jul
03
2016
jovejove

L'Oreal has produced some amazing fragrances, so I don't know why people have issue with them. Sure they may ride a fragrance to capitalize on it's success, but they have created some unique scents. I love the Armani Prive line, the original YSL L'Homme and the new Ultime, V&R Spicebomb, Flowerbomb, Rose Explosion, Diesel Only the Brave, Ralph Lauren Romance, Polo Blue and Black, Armani Gio, Code, He/She, Attitude, Mania, Diamonds, Si, everything Maison Martin Margiela, Amor Amor from Chacharel, YSL Black Opium, Manifesto, Elle, the Oriental Collection. They've created some very interesting fragrances over the years. They're better than what Lauder did with Jo Malone. A lot of the time, L'Oreal works directly with the designers (except for YSL) and work under their direction. So many pessimistic people on here.
Jul
03
2016
gatsby

Can someone with balls, like Shiseido, give to GUCCI a desperate needed CPR, like nero77 mentioned below (L'Oreal, keep your crafty hands away, you re not on the wanted list)? Until it is not too late. A very intelligent move from D&G who realized that only the respect for the customers and their money can take back to life a company which is in a slow but sure death, at least in the fragrances segment.
Jul
02
2016
ami.alger

Don't forget, this is the house that gave Serge Lutens his start, and the one he choose to go back to. As massive corporate conglomerates go, this is far from the worst, & frankly quite likely to help this particular brand.
As with everyone else below, the far more irritating/eye roll inducing/saddening news is Atelier giving in to L'Oreal. Nothing but yuck and bad news there..
Jul
02
2016
seachase

I so agree with the 3 comments below mine.
My fingers are crossed as well.
Jul
02
2016
nero77

Now if only someone would do this with Gucci...
Jul
02
2016
matty64

I totally agree with the comments below. At least it's a beauty company taking over another beauty company. They may even fix the disastrous reformulated D&G pour homme.
Jul
02
2016
spcmiller

At least this news isn't as upsetting as Atelier Cologne being bought by L'Oreal. Most of D&G's fragrance portfolio is mass market anyway, so this may be a good thing (or at least a less horrible thing).

*finger crossed*
Jul
02
2016
Add Your Review
Become a member of this online perfume community and you will be able to add your own reviews.