New Fragrances

Versace Bright Crystal Absolu
Based on the popularity of the Bright Crystal edition, Versace and Euroitalia are launching a stronger version of the original fragrance with hope that it will thrill fans of the original edition. "After the amazing success of Bright Crystal worldwide we wanted to respond to the wish of very demanding customers and launch and intense version," stated Giovanni Sgariboldi, president of Euroitalia. Creative director of the Versace brand Donatella Versace accentuates that this is a fragrance with enhanced intensity and longevity, the composition of which provides a vibrant perfume full of love.
The composition of the fragrance Versace Bright Crystal Absolu is signed by Alberto Morillas (creator of fragrances Bright Crystal edt, Versace Yellow Diamond and Versace Pour Homme), who enriched the top notes with a blend of yuzu, pomegranate and accords of ice, refreshing the heart of raspberry, lotus, peony and magnolia. The base incorporates Acajou wood, amber and musk.
BRIGHT CRYSTAL ABSOLU

yuzu, pomegranate, ice
raspberry, lotus, peony, magnolia
acajou wood, musk, amber
The flacon has maintained the same form in somewhat darker pink than the original perfume, while the outer carton is embellished with white-grey ornaments. The fragrance arrives as 50 and 90 ml EDP.
Photos for the advertising campaign were taken by Mario Testino, and face of the new edition, Candice Swanepoel, was presented on a luxurious sofa dressed in a glittery evening gown holding a bottle of the new Versace perfume in her hand.—as announced by wwd.
Author: Sandra Raičević Petrović
(sandrina_bambina)

Fragrantica Executive Editor, Writer and Designer
Translation: Ivana (Ina_Mo)





prettyswag

this is very nice and lasting....a bottle is waiting for me at home as i was out....the bomb.com..love the original and love this one...it has that punch ..worth the money!
Feb
12
2014
Elmyra

I dislike the original as it doesnt last on me. I hope this edp version is better. Beautiful packaging and ad!
The notes are exactly my style.
Dec
13
2013
jasmine28x

I love love love original Bright Crystal ..
Versace please NEVER discountinue Bright Crystal
Dec
13
2013
DarkViolet

I've been noticing this lately: many more tv ads of regular Bright Crystal, and some fragrance stores are pushing sells for Bright Crystal.

I wonder if Versace's trying to appeal people to the original before launching this flanker?
Dec
13
2013
murasaki
looks incredibly cheap! I hope they did something better with the fragrance
Dec
13
2013
OZ

The bottle looks brilliant!! I love the original version, will try it once I get a chance :)
Oct
16
2013
Jasminalia
Absolu...tely cheap
Oct
15
2013
x Charlene x

I'm a fan of the original bright crystal so will definitely test this one. I wonder what the ice note smells like? They tend to make 2nd editions smell similar to the originals but this one might surprise us because the 'bright crystal', 'yellow diamond' and 'crystal noir' smell different from eachother. Will see...
Oct
14
2013
EmilyTheStrange

Hmmmm...

I have the original and the only difference between the two is that Absolu doesn't have the Water/Aquatic note and has a Raspberry note thrown in.

I am wondering whether the Raspberry note will dominate this...because if it doesn't it's hard to imagine it smelling significantly different from the original. I guess time will tell :)
Oct
14
2013
DarkViolet

I imagine this one as a less crispy and more rounded version of Bright Crystal, although the top notes (citrus+ice accord) combined with peony and lotus in the heart definitely sound clean and sparkling, thus very appropriate for spring-summer.
All in all, a must-try :)
Oct
14
2013
jellybeantree
Versace actually listening to customers! Thats nice to hear, most companies just discontinue fragrances without even thinking about the customers! Versace is bringing out something because of the demand !
Oct
14
2013
denncita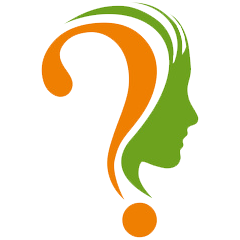 omg i love the original bright crystal! i hope i like this one too.
Oct
14
2013
pavel.dumitrescu007

Can't wait to buy this one! I'm such a fan of the original Bright Crystal...
Oct
14
2013
Add Your Review
Become a member of this online perfume community and you will be able to add your own reviews.