Art Books Events

4th Annual Art and Olfaction Awards Nominees Announced
by: Dr. Marlen Elliot Harrison
Awarded to just four perfumes and one experimental scent project a year, The Art and Olfaction Awards are designed to raise public interest and awareness around new developments in independent perfumery. The Awards, established in 2014 by the Institute for Art and Olfaction, are given to outstanding creators in the categories of independent, artisan, and experimental perfume from across the globe, chosen for perfumes released in 2016.
The fourth annual Art and Olfaction Awards events will take place in a public ceremony at the Silent Green Kulturquartier (shown below) in Berlin, Germany on May 6, 2017.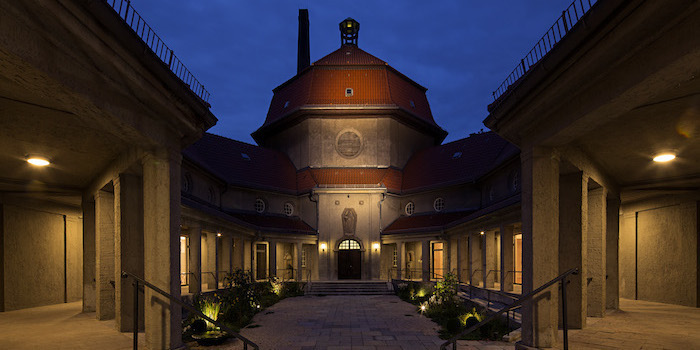 Each A+O Award winner will receive The Golden Pear, which continues to cement its status as a prestigious achievement in the perfume world.
As with past years, our panel of esteemed judges includes luminaries from the perfume and art worlds. Some of the members of the Art and Olfaction Awards 2017 jury include Luca Turin; Christophe Laudamiel; Annick Le Guérer; Matthias Janke, Katie Puckrik; Mandy Aftel; Andy Tauer; Denyse Beaulieu; Steven Gontarski; Bruno Fazzolari; Harald Lubner; Caro Verbeek; Kaya Sorhaindo; Matthias Tabert; and Andrew Berardini.
THE FINALISTS FOR THE FOURTH ANNUAL ART AND OLFACTION AWARDS
ARTISAN CATEGORY FINALISTS
Baraonda by Nasomatto, Perfumer: Alessandro Gualtieri, The Netherlands
Bruise Violet by Sixteen92, Perfumer: Claire Baxter, USA
Ceremony by Mirus Fine Fragrance, Perfumer: Neal Peters, USA
Fatih Sultan Mehmed by Fort and Manlé Parfum, Perfumer: Rasei, Fort Australia
Limestone by Thorn & Bloom, Perfumer: Jennifer Botto, USA
Liquorice Vetiver by SP Parfums, Perfumer: Sven Pritzkoleit, Germany
Mélodie de l'Amour by Parfums Dusita, Perfumer: Pissara Umavijan France
Onycha by DSH Perfumes, Perfumer: Dawn Spencer Hurwitz, USA
Rosuerrier by Pryn Parfum, Perfumer: Prin Lomros, Thailand
Saffron by Aether Arts Perfume, Perfumer: Amber Jobin, USA
Vanilla & The Sea by Phoenix Botanicals, Perfumer: Irina Adam, USA
INDEPENDENT CATEGORY FINALISTS
SADAKICHI AWARD FINALISTS
Smell of Data by Leanne Wijnsma, Project lead: Leanne Wijnsma, Perfumer: Leanne Wijnsma with ScentAir, The Netherlands
Is This Mankind, by Peter de Cupere, Project lead: Peter de Cupere , Perfumers: Various, Belgium
Osmodrama Berlin via Smeller 2.0, Project lead: Wolfgang Georgsdorf, Perfumers: Various, Germany, Austria
The Feelies: Multisensory Storytelling, Project lead: Grace Boyle, Perfumer: Nadjib Achaibou UK
Paradise Paradoxe, Project lead: Elodie Pong, Perfumer: Anonymous
CONTRIBUTION TO SCENT CULTURE AWARD
In partnership with Pochpac, we are pleased to announce the Contribution to Scent Culture Award. This award will be given to one outstanding person who made significant contributions to global public awareness of artisan, independent and experimental practices with scent in 2016. The winner will be announced at the fourth annual Art and Olfaction Awards.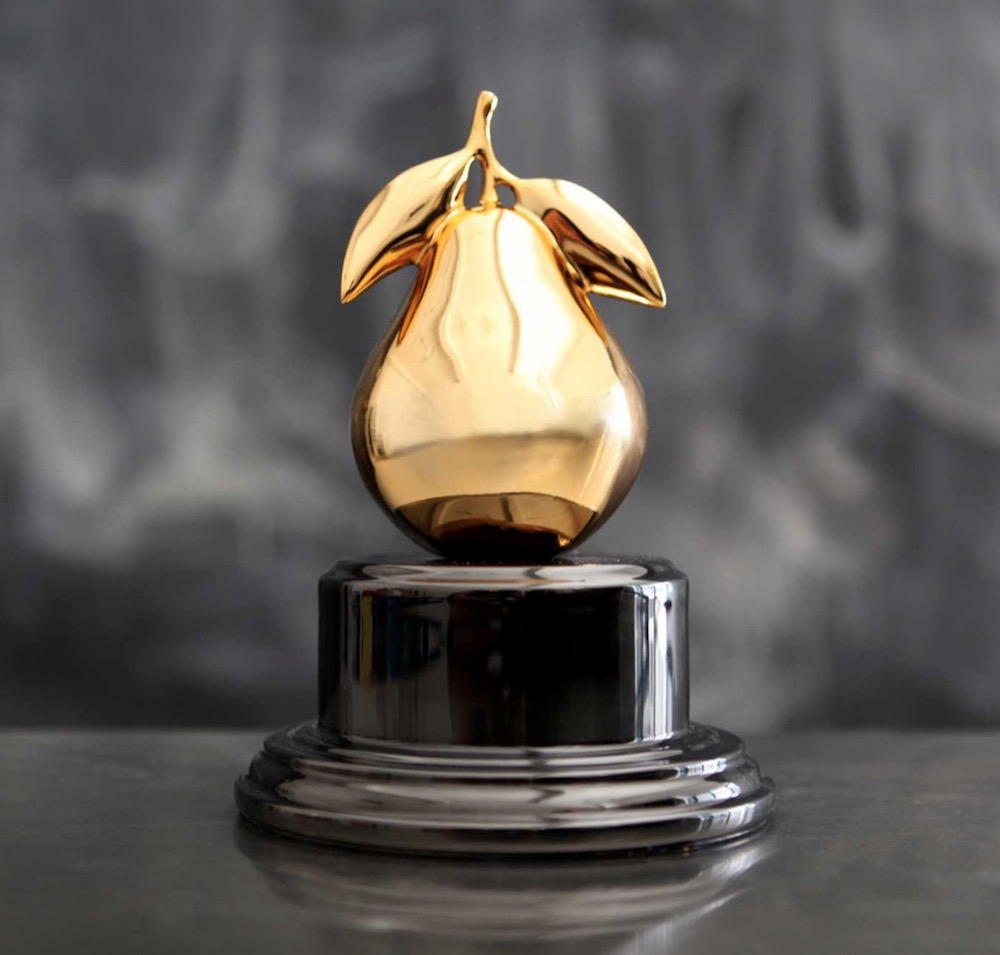 The Art and Olfaction Awards was founded in 2012 as an independent awards mechanism designed to celebrate innovation and excellence in artisan and independent perfume, and experimentation in scent within arts practices. The Art and Olfaction Awards are a program of The Institute for Art and Olfaction, a 501(c)3 non-profit based in Los Angeles, CA. The Institute for Art and Olfaction advances public and artistic engagement with scent. They do this by initiating and supporting arts projects that utilize the medium of scent, by providing accessible and affordable education in their experimental laboratory as well as in partnership with institutions and community groups, and by celebrating excellence in independent and artisan perfumery through their yearly award mechanism, The Art and Olfaction Awards. Through these efforts, they extend the world of scent beyond its traditional boundaries of appreciation and use.
MORE INFORMATION:
http://artandolfactionawards.com/
Dr. Marlen Elliot Harrison

Managing Editor & Columnist

Dr. Marlen Elliot Harrison's journalism in the fragrance industry has appeared in international print and online publications such as Playboy, Men's Journal, Men's Health and the New York Times. Marlen is also a regular contributor to BeautyAlmanac.com and works as a graduate professor, thesis advisor and faculty supervisor for MA programs in TESOL, Education, Writing and Literature. Learn more about Marlen by visiting: www.MarlenHarrison.com.
NebraskaLovesScent

@Calvini, they provide more detail on the distinction between Artisan and Independent on their website, where I found the following: Artisan means perfumer-operated companies and Independent means companies that employ external perfumers.

They also note they're not trying to define the market--just making a distinction for purposes of judging.
Mar
25
2017
Calvini

Why are some big niche brands part of the "independent" category? and how do they define that versus "artisan"?
Mar
24
2017
perfumecritic

Done! I had to step away for a moment after getting the article finished but I wanted you to read the news from us first :-)
Mar
24
2017
Q80

Thanx Dr.
it would be much better if you include a link to each fragrance that is nominated. Thanks in advance
Mar
24
2017
Add Your Review
Become a member of this online perfume community and you will be able to add your own reviews.