Fun guy with fungi: Josh Meyer.
The intriguing scents and charming backstories of Portland, Oregon perfumery Imaginary Authors have been capturing the imaginations of perfume lovers since their debut in 2012. From our earliest reports on the house at the 2012 Fragrance Salon, through the launch of Slow Explosions in August this year, Imaginary Authors has consistently offered a feast for the eyes and nose as well as a tantalizing short story for the brain with each fragrance. With such unusual and polarizing notes as burnt match (A City On Fire), Bull's Blood (such a distinct note that the fragrance bears its name) and asphalt (The Cobra and The Canary), the fragrances may not suit everyone's taste, but everyone wants to try them anyway. And when perfumer Josh Meyer hits the sweet spot with his unique blends, as in Fragrantica members' favorites Memoirs of a Trespasser, Yesterday Haze and Cape Heartache, the crowd goes wild for the beauty, killer sillage and amazing longevity these scents offer.
As distinctive as Imaginary Author fragrances are, in 2016 we also got to experience a different side of Josh Meyer, as expressed through his work for The Sum and his collaboration with Dasein. Josh is proving himself to be a skilled and versatile perfumer with a seemingly endless well of creativity at his disposal. Josh and I sat down for a chat just before the Thanksgiving holiday in the U.S., and despite his busy year and the very busy season we're in, he managed to convince me he has the best job in the world and that it is as much fun to be a perfumer as we perfumistas secretly suspected it is.
Jodi: Hi, Josh!
Josh: Hey Jodi! How are you?
Jodi: I'm well. Looking forward to a short workweek and long weekend. How are you?
Josh: A bit scattered! There is so much going on with the holiday! It's always great, though. I love every day. It's amazing to be able to make perfume.
Josh Meyer and friend Andy Tauer at Fumerie Parfumerie; photo by Sarah Tulman Jesudason

Jodi: I'm sure it's crazy. Did I see some new bottles on your Instagram?
Josh: We have a new size! It's a little 14 ml traveler...
Jodi: I'm happy to hear that and what a great stocking stuffer/holiday gift idea!
Josh: I hope so, they come in little boxes that are smaller versions of the larger size. I hope that more people are able to enjoy the line. That's the idea, to keep as many folks involved as possible.
Jodi: I think it's a great move. It's nice to have smaller options available in original/signature packaging. Especially for your brand—the gorgeous packaging is half the fun! Tell us about your designs. Do you have a design partner?
Josh: Yes, he's amazing! His name is Ashod [Creative Director Ashod Simonian] and he has done all of the design since the very beginning.
New 14 ml travel size of The Soft Lawn
Jodi: Imaginary Authors has such a distinct look: kind of vintage, kind of modern, very colorful. Which comes first: fragrance? design? concept or story?
Josh: The perfume always comes first. Then we sit down and go over the scent in detail and chat about how and why it works. Ashod is not really a perfume aficionado, so it's a very interesting process going through a scent with him, without any of the jargon I would use with most of the folks I chat with on a regular basis.
It's important for the story and the visual elements to help explain and tie into what the scent is doing. I always really appreciate when folks like the design because it means we're doing it right. I think if the elements and design and story didn't match the perfume, everything would be very "off" and disconnected
Jodi: I'd like to dig a little deeper into the background of IA, too. How did you come up with the concept for the brand? Did you always know you wanted a "literary" theme?
Josh: I had come up with a brand for a handful of perfumes that I'd made. It was colorful and vintage in tone, but it wasn't working. The ideas and branding imagery I was working with didn't match the scents that I was making. I called Ashod to help give me direction with what I'd made. When he came over, he hadn't even gotten his nose on the fragrances... he saw what I was doing and told me that the months of work I'd done on the branding were indeed not working. But, then he said, "On my way over here, in the car, I thought 'Imaginary Authors' would be a cool perfume brand."
I was like, "YES!" and for the next few hours we chatted and dialed in how it would work. Over the next couple months we were working so well together that we decided to partner up.
What the Imaginary Authors concept touches on that is important to me is the idea of helping communicate what is happening within the perfume, with visuals and literal stories. If the color or tone doesn't match the fragrance, it REALLY feels off.
Jodi: Your talents and Ashod's complement each other very well.
Josh: And I wanted to differentiate from my perfume line from a lot of the niche lines on the market at the time (2012) which were using simple single words and/or numbers to delineate each fragrance in the line.
Jodi: You have branched out in the last year or so, first with a fragrance for Anthropologie (L.A. She called but he was unreachable), then The Sum (The White, The Red, The Black and The Mauve—love them!) and now a collaboration with Dasein (Winter Nights—love it!) Let's talk about these. How did the Anthropologie release happen?
Josh: It was pretty simple, they asked me to make a perfume with the brief being a single painting by David Hockney. I love him, and they loved the very first thing I sent them. They had done all of the branding, and packaging, and were highlighting the perfumers and the artists on the packaging. [Read more about Anthropologie's Fictions collection here.]
Jodi: That one seemed a little closer in concept to IA. But your work on The Sum was something else altogether.
Josh: Yes, David from The Sum is really involved and loves being part of the creative process.
Jodi: The fragrances seem a bit different in style, too. More subtle, a little bit quieter in the notes...
Josh: I really love making them for just that reason
Jodi: ...which is not to say I don't love big and loud, of course.
Josh: I didn't realize that there was an IA style until recently, when I started trying very specifically to create things that were a lot different.
Jodi: Wow! That is interesting. IA has a recognizable style to me and always has. I wouldn't necessarily have pegged you as the perfumer on The Sum fragrances if I didn't know it. Well, maybe The Red...
Josh: With The Sum, David has a very specific brand and aesthetic. It's a lot of fun to create scents that match what he's doing, which is very modern, sleek and elegant. [Read more about The Sum here.] They're much different than everything I've made for Imaginary Authors. I think of Imaginary Authors as big large goopy oil paintings, thick, rich and heavy with materials. The fragrances I've made for The Sum are cleaner and sleeker.
Jodi: Yes, that's a good way to describe them. I have a bottle of The White and it's fabulous for work but chic enough for evening, too.
Josh: I love that you call it chic!
Jodi: But I love my big IA scents, too. Slow Explosions! Wow! I've never smelled anything like that one. It reminds me of my trip to India, truly.
Josh: Thanks! Yes, I'm so happy with Slow Explosions!
Jodi: And you say the scents come first. I have a hard time backing that one into a story. That one seems so "story forward." Was there a particular inspiration for it?
Josh: Slow Explosions took a long time to work on, and the story and design came pretty quick believe it or not. The idea for the scent is the note of Saffron.
I'd gotten an incredible sample of a bright red, gummy solid of a Saffron CO2, which is a higher pressure extraction than an essential oil. It was like a perfume just by itself, it had so many elements going on with it. A rose opening, apple in the heart within the spice of the saffron and heat of leather. I isolated each of those components and made accords to help the idea of saffron to actually become a full perfume.
Interestingly, there is no apple element in the fragrance... it just sort of happens out of the sum of the parts. And it's so apparent that we used it in the note list to help explain the fruit quality.
Jodi: The apple is marked as the dominant note by Fragrantica members. What a remarkable thing!
Josh: Ha!
Jodi: Let's talk about Winter Nights, the collaboration with Dasein. (Another perfume house I love!) How did this come about?

Josh: I met Sam Rader at the AIX Scent Fair in Los Angeles. I saw her walking by and knew I wanted to meet her because we share a handful of stockists. We got along amazingly right away, and had a lot in common both within our perfume brands as well as personally.
I was simply curious as to what she was going to do next now that she had finished each season. [Read more about the Dasein season fragrances here.] She wasn't sure, and I just started inundating her with ideas of potential possibilities. She liked the idea of Winter Nights and asked if I wanted to help. I couldn't say no, because the creative wheels were already turning. I knew that making her Winter darker, smokier and richer would be really fun and I hoped that she'd agree that it was new unique concept.
Jodi: It's an amazing scent and I'll be featuring it in an upcoming review. How was it working with another perfumer, as opposed to working with a creative director or another brand whose product you're developing?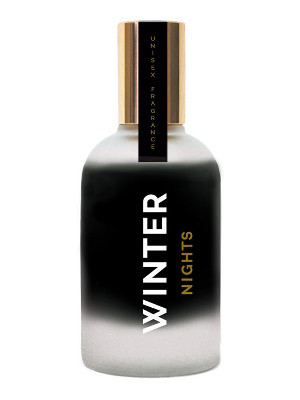 Josh: It was great working with Sam. Really easy fun and rewarding. I brought some ideas and put some things together and we used the good old fashioned USPS to chat and nail down ideas. It came together pretty quick.
The IA fragrances I make are mine. I'm not reliant on anyone to release them.
When I make fragrances for a brand, they are relying on me to be able to match the goal of the creative brief.
Jodi: A different kind of pressure or different creative goal, then?
Josh: I really enjoy making fragrances. If it's not enjoyable for me, I don't think the perfume will turn out well. So, "pressure" isn't the word I would use. It's an energizing experience to make people happy with the skills I've developed with the little experience I have with my small perfume workshop. And it's so rewarding that folks want to work with me and are happy with it.
Jodi: Aww, you are so humble! When you compose for IA, do you work with a goal in mind or see where the ingredients take you?
Josh: With IA, I generally try and use three or four primary accords to create something new. The idea is having those primary notes come together to create a new olfactory experience.
Jodi: What is next for IA? Will there be any "sequels" from existing Authors? I love Every Storm a Serenade and would love to see another edition from Author Niels Bjerregaard, for example...
Josh: Ahhh, I'm happy to hear you like ESAS. Unlike Slow Explosions, it didn't come out to such an incredible release, but now, ESAS is doing very well. I don't wear my own stuff much, because I'm always trying new things and experimenting. But ESAS gets more wearing than anything else.
You will definitely see another edition from one of our Authors in 2017. I'm hopeful we will get two new releases for the year.
Our worst seller is Violet Disguise, and I personally love it so much. It's not really a violet perfume, but rather a plum and amber thing. I can't do away with it yet, but have been thinking about changing the name and removing the Violet from the experience.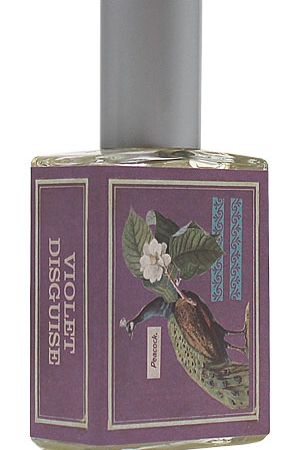 Jodi: Violet Disguise is one I liked, too. Both the Lenora Blumberg scents, actually [read my review of the Lenora Blumberg editions Violet Disguise and Yesterday Haze here]. Wonder why that is? Maybe folks just want that violet pastille candy note in all their violet scents? I look forward to seeing what you do with that one.
Thank you to Josh Meyer for making time for us during the busy holiday season. Imaginary Authors fragrances are available on the official website as well as stockists across the US and Canada, in the UK, Poland, Dubai and several retailers which offer international shipping. Visit the official website for a full list or to order samples, travel sizes and full size fragrances.
The Sum fragrances are available on the brand's official website.
Dasein Winter Nights is a limited edition of 400 bottles, available on the official website of Dasein and at select stockists.
Images courtesy of Josh Meyer, Imaginary Authors, The Sum and Dasein
| | |
| --- | --- |
| | Jodi Battershell (NebraskaLovesScent or "NLS") is a lifelong Nebraskan who transplanted herself to Philadelphia after a lifetime on the Great Plains. An appreciator of fine fragrances since childhood, she tried her hand at natural perfumery and fragrance-mixing for a number of years, ultimately concluding she was better suited to appreciating the fragrance creations of others. She is pleased to finally be putting her English degree to use as a writer and editor for Fragrantica.com. |