The West Coast is becoming a creative hotbed for artisan and indie perfumers, so it's no surprise that some of the most interesting perfume events in the U.S. are taking place in California.
One of several notable West Coast events that have taken place this year was the FRAGments 2015 event, held on May 30 at the Neutra Institute and Gallery (below)—the latest in a series of unconventional locales that always add another layer of interest to an already eclectic and inspiring event. (See Fragrantica's coverage of the inaugual FRAGments event for a better idea of the look and feel of a FRAGments event).
Being based on the opposite side of the country in Philadephia, I wasn't able to attend the event in person, but thanks to organizer Maggie Mahboubian of Parfums LaLun, I was able to get a press packet which included samples and info about the participants and events that took place that day.
The event itself must surely have been a happy overload for the senses, judging by the abundance of good smells in the FRAGments package I received. To help us all avoid olfactory fatigue, I'll be highlighting a single scent from each of the participants, plus a "bonus" scent to which each particpant contributed a single note, as part of an olfactory "exquisite corpse"!
Join me on this two-part virtual tour of the FRAGments event, where we'll have a chance to encounter some brand new houses and smell some amazing new scents!
This year's FRAGments event was notable for the participation of three 2015 Institute for Art and Olfaction Award winners: Ellen Covey of Olympic Orchids, whose Woodcut fragrance was an Artisan category winner; Jessica Hannah of J. Hannah Co., whose collaboration with Canoe, Skive, was an Independent category winner; and Isabelle Michaud of Monsillage, whose Eau de Celerie was an Artisan category winner.
I had been hearing amazing things about Woodcut before I got a chance to sniff it in the FRAGments package. Oh, my goodness! Believe the hype, folks. Woodcut is one remarkable scent! Woody, warm, slightly sweet. You can practically SEE the sawdust flying through the air when you sniff this one. I have been a longtime fan of Olympic Orchids and this was such an exciting new direction for perfumer Dr. Ellen Covey. Bravo and congratulations!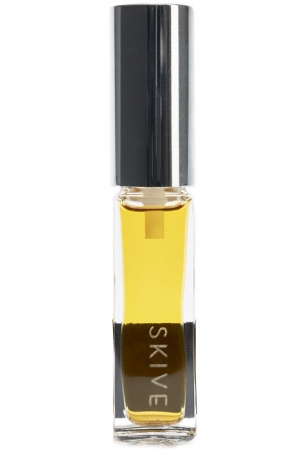 Skive is a gorgeous perfume and certainly award-worthy, and it's just one of several fantastic scents I found in the package from perfumer Jessica Hannah of J. Hannah Co. Jessica recently moved and is getting things set up in her new home, but this is definitely a new natural perfume house to keep an eye on. In the meantime, Canoe Skive is an amazing unisex leather scent. Beefy and spicy and sweet at the same time, it's perfect for the upcoming Fall weather.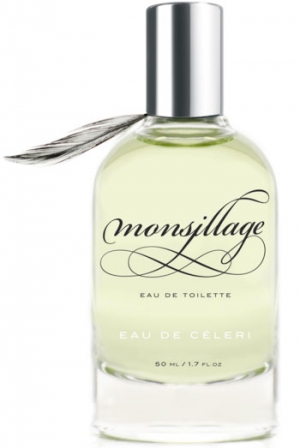 And as for Eau de Céleri by Monsillage? It is the mother of all green perfumes. Slightly chyprish, slightly aromatic, slightly bitter, but above all, just plain good. "Celery? Really?" my husband asked. Yes, please! In abundance! With extra celery on top! If you miss the true bitter greens and chypres of the 1970s, this is one to try.
Can you believe the FRAGments package was my first opportunity to try the lovely fragrances from Jazmin Saraï? I can't either, and I was instantly sorry I waited so long. All of the scents are gorgeous, but How You Love really struck a chord with me, offering an interesting take on jasmine and rose. (Coincidence that Jazmin Saraï's perfumer Dana El Masri won a 2015 Jasmine Literary Award? I think not.)
My friends Beckie Sheloske and Katy Knuth of Rebel Intuitive Perfumerie flew across the country to participate in FRAGments. What can I say about this amazing new natural perfume house that I haven't already said in my interview with the pair just a few weeks before they headed off to FRAGments? These ladies have such a great story to tell, both in words and in fragrance notes. To know their scents is to love them, and their Ninon is animalic floral oriental heaven.
Image: On the Nose
Do you love peaches? Kenneth Cory's On the Nose Fragrances has one of the best peach scents I have ever smelled, natural or synthetic. (On the Nose just happens to be a natural perfumery, which makes it even more amazing, as true fruity scents are hard to capture using natural fragrance materials only). Momotaro is such a sweet, fruity, creamy, dessert-like perfume that if you blindfolded me, I'd swear someone was waving a bowl of peach ice cream under my nose. The Etsy shop for On the Nose indicates the house is taking a short hiatus but I hope we'll see On the Nose become available again soon.
By sheer luck, I had just become acquainted with Meshaz Natural Perfumes a few weeks before the FRAGments package arrived. Mesha is widely known in the artisan fragrance industry for growing, harvesting and distilling lavender essential oil from her own crops. I have a small quantity of Mesha's lavender essential oil and it's head, shoulders, knees and toes above any other lavender essential oil I have ever smelled. I hoard it. Mesha has recently begun creating her own natural perfumes as well and they're an absolute delight. Her Mimoza is as flowery and realistic as a slow waltz among the blossoms.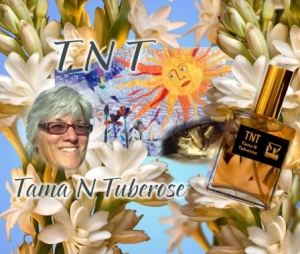 Image created by Paul Kiler, featuring Tama Blough, one of her art quilts and her beloved cat Buster
Paul Kiler of PK Perfumes created a lovely fragrant tribute to artist and writer Tama Blough, a longtime member of the online perfume community who passed away earlier this year. PK's TNT (Tama N Tuberose) is simple and simply beautiful: pure tuberose anchored with a little musk and ambergris. It's breathtaking to smell the flower in such an unadorned state. A true artist knows when a piece is finished and it's time to step away. TNT needs no other notes. What a moving tribute to the life of this artist and writer who touched so many!
Image: Velvet and Sweet Pea's Purrfumery
Thus far I've highlighted many feminine/unisex scents, but FRAGments was not without its offerings for the menfolk, too. Case in point: the Mr. Whisker's Beard Balms from Velvet and Sweet Pea's Purrfumery. Made from natural oils, cocoa butter and beeswax from perfumer Laurie Stern's own bees, the balms offer skincare and a gorgeous scent in one amazing product. These are perfect for those manly-men who eschew fragrance in traditional forms. (Pro tip: they also work well as general moisturizing balm if you don't happen to have a beard.) My favorite was the Piñon Desert scent.
We're off to a great start, aren't we? Stay tuned for Part 2, in which we'll meet some more new houses, sample new scents from some old friends and check the vitals on that good ol' exquisite corpse!
Read Part Two of the Virtual Visit to FRAGments here.
Thank you to Maggie Mahboubian and to all the participants of FRAGments who shared their amazing scents and stories with me! Follow the FRAGments Facebook page to keep abreast of news and upcoming events.
| | |
| --- | --- |
| | Jodi Battershell (NebraskaLovesScent) is a lifelong Nebraskan who transplanted herself to Philadelphia after a lifetime on the Great Plains. An appreciator of fine fragrances since childhood, she tried her hand at natural perfumery and fragrance-mixing for a number of years, ultimately concluding she was better suited to appreciating the fragrance creations of others. She is pleased to finally be putting her English degree to use as a writer and editor for Fragrantica.com. |