When I was a child my parents strongly influenced my initiation into the world of fragrance. They each had a signature scent and this made regular gift giving a breeze; I always knew just what to buy. While I liked the spicy vanilla of my mother's Shalimar by Guerlain, I was rather indifferent to the citrus musk of my father's Royal Copenhagen. Both of these scents were staples for my parents and they rarely deviated apart from Mom's alternate, Cacharel AnaÏs Anaïs, and Dad's one-time bottle of original Azzaro pour Homme.
One of my favorite Shalimar ads from 1968, "A tribute to the beginning of love."
Mom had regularly received other perfumes but never wore them; into the closet they went to be regifted to some lucky future recipient. There was one exception - a fragrance which somehow never seemed to disappear. I don't know if it was because the person who gave the gift was held in such high esteem or if the fragrance held some kind of special meaning.
Once during home renovations, as we packed my mother's closet, I actually got to take a sniff of this mysterious scent and I have to say this: it was, simply, the worst thing I'd ever smelled (hereafter referred to simply as TWTIES). After sniffing TWTIES, I made a face that looked something like this:
"This is a perfume?" I asked.
"What do you mean?" my mother responded.
"I mean...it's...disgusting."
I took another sniff as she added, "It's French; it was a gift."
"It's terrible; the worst thing I've ever smelled," I concluded, and that was that.
I never forgot the aroma - bitter, oily, dry, harsh and reminiscent of a vacuum cleaner belt about to snap from overuse, starting to burn in its weary resistance. Or perhaps it reminded me of the stench of singed hair. Or maybe it recalled the industrial odors of the corner gas station garage.
Out of curioisty and in response to the stunning and passionate reviews of TWTIES here at Fragrantica, I recently considered that perhaps I had approached the aroma with a child's inexperienced nose. Perhaps my more mature and refined sniffer would react differently. Maybe it was time to experience TWTIES again.
So off to Ebay I went in search of a bargain bottle, not a difficult feat since the price is so affordable and the scent is still in production after 55 years! I even opted for the EDP version as it was only a few dollars more than the EDT and so I could examine TWTIES in all its purported glory.
When I received my bottle I was anxious with anticipation. Was I about to release the demon or would I find a mature, retro, leather-focused chypre? I was hoping for something that would evoke images like this:
Or maybe this:
I carefully opened the box and was immediately reminded of the bottle I knew from childhood, though this newer version was no longer octagonal, transparent glass but flat and two-sided.
I sprayed once on the wrist and much to my disappointment discovered the foul stench of yesteryear. "Oh no!" I thought, "this is truly the worst thing I've ever smelled."
There have been fragrances which have crossed my path that I just could not appreciate: often these aromas contained notes of cumin, gaiac wood, oakmoss, vetiver, rosewood or aldehydes. TWTIES contained oakmoss, vetiver AND aldehydes. The horror.
That's a different Marlon in Apocalypse Now.
I offered my arm to my mother, sitting in the other room, either to sadistically torture her or see if she would remember the scent...or both.
"What is THAT?" she asked with a face of displeasure.
"Don't you recognize it?" I inquired.
"It's terrible."
"Yup."
"Maybe the worst thing I've smelled."
"Yup."
"Blech!"
"Yup. You used to own this."
"Never!"
"You did," I insisted.
"I never wore that! It's disgusting!" she said angrily.
"I didn't say you wore it, but you owned it. I think you received it as a gift."
Done. My suspicions were confirmed that all those who praised this monstrosity were no fragrance friends of mine. So bad was the stench that I had to wash my arm in the sink. Sadly, TWTIES just craved my attention and persistently refused to abandon my skin. Stubborn! And that's just what this fragrance's name means.
Tobacco? Leather? Patchouli? Sure - the inside of an old leather handbag once owned by a lipstick-addicted chain smoker. Sandalwood? Amber? Musk? Really? No way!
And so it was - TWTIES was no mere idiosyncracy of a child's nose but a full-fledged stink that I couldn't think of ever wearing. Though some folks suggested that it reminded them of this...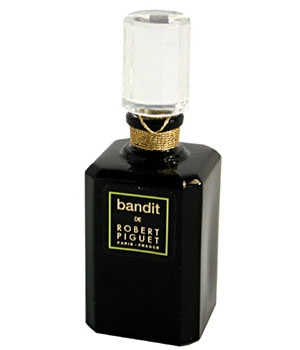 I was immediately reminded of something else entirely:
And now I understand why Mom had kept her bottle all those years; she couldn't bring herself to punish someone by gifting them with TWTIES.
If you follow my articles here at Fragrantica or anywhere else I've written, you'll know that I never write negative reviews of aromas. I made a conscious decision to never spend 500 words waxing poetic about the abominable odors launching at your local perfume counter. I review what I have strong positive reactions to as there is enough enchantment in the fragrance world to keep me writing for the next hundred years. However, I did think many of you could relate to today's anecdote. And so, like experiencing a terrible dish at a restaurant, I'm willing to share so that you, too, might ponder the horror.

Tell me about your fragrant nemesis or what you think TWTIES might be in a comment below: Three commenters will receive a decant of TWTIES direct from my stinky bottle, shipped anywhere in the world, FREE!
Images from top to bottom: Etsy.com; Giphy.com; Ernest Procter, "The Interior of a Garage Boulogne," Imperial War Museum; Etsy.com; Travel.India.com; Giphy.com; Wikipedia.org; Fragrantica.com; e-xpressor.com; Giphy.com
Other articles in this series:
Dr. Marlen Elliot Harrison

Executive Editor

Dr. Marlen Elliot Harrison's journalism in the fragrance industry has appeared in international print and online publications such as Playboy, Men's Journal, Men's Health and the New York Times. Marlen also works as a writing project coordinator for The Smithsonian's National Museum of the American Indian and as a professor/faculty supervisor for Southern New Hampshire University's online graduate programs in Writing and Literature. Learn more about Marlen at www.MarlenHarrison.com.