Men with a taste for scents don't grow on trees. Someone introduced them to fine fragrance, often at an early age, as we discussed in Part 1 our of Scented Ages of Man: Eau Baby. But, beyond a kids' cologne sprinkled after a bath, on which said kid seldom gets a veto, fragrance really gains cultural significance when kids reach primary school and get to watch their parents preparing for work or grooming before getting out for the evening. Who doesn't recall the smell of their father's shaving cream and the scent off a t-shirt or bathrobe when tucked into bed?
This is the time when deep impressions are etched into the mind's hard drive and first conscious memories and lasting tastes are honed. Formative years, so to speak. Young boys steal a spritz off their father's bottles when not seen and they sometimes ask to get scented in their turn. From a grown up's point of view this is no doubt cute, but crucially it hides pedagogical value as well. Isn't it better to introduce young guys to proper perfume gradually and in an informed way than the (as a rule) abomination of Lynx/Axe body sprays they pick up themselves through mimicking their peers, which become SO prevalent during puberty? One needs to strike the iron when it's hot!
Therefore colognes for boys can be hand-me-downs with an innocuous, but still decent, formula or they can serve as an introduction into a product for their own age that doesn't look condescending or too babyish. We review some of the more characteristic ones.
ELENA VOSNAKI,
EDITOR FRAGRANTICA IN GREEK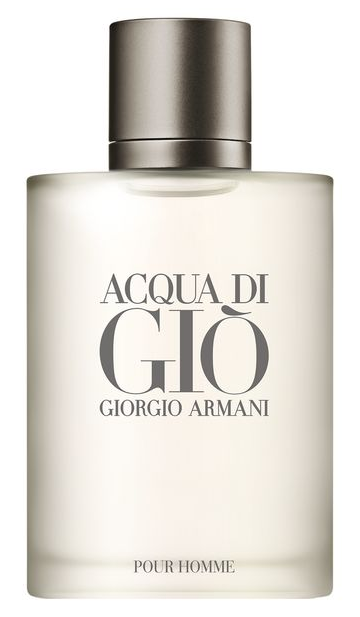 For Millennials, this is probably the cologne they grew up with, emanating from bathrooms and lockers the world over, in what has been a huge best-seller since its introduction in 1996. A prototype "marine scent", it has often been hailed as a fragrance women find irresistible (I suppose this depends on the age of the woman as well, as fashion trends and notions are cyclical), so men used to use it with a vengeance viewing it as "a safe choice". The combination of aqueous notes, reminiscent of sweet watermelon, and of citruses, with their refreshing tartness, makes for something rather innocuous yet pleasurable. Kids can easily like this mainly synthetic but oddly welcoming composition that doesn't make huge demands out of its wearer.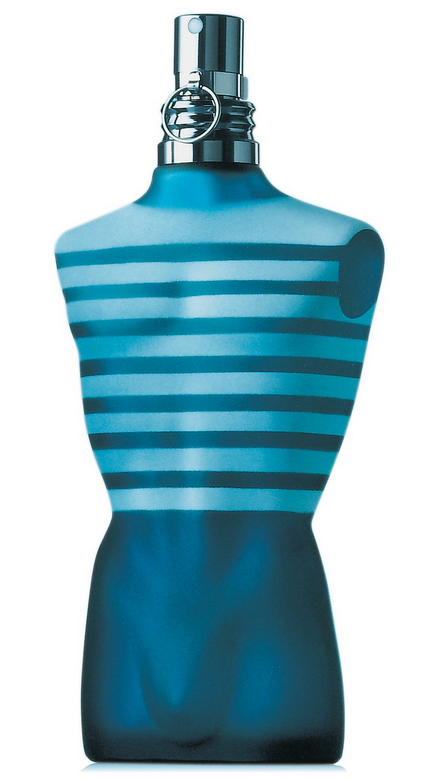 Back in 1995 this didn't look like it would become that huge in popularity. It was too sweet for the times. It was also evidently camp with its rippled torso and sailor paraphernalia. It was also made by a French brand, for Pete's sake, fronted by a "crazy" looking guy always dressed in a matelot top! But it caught on spectacularly. Evidently all strides of life favoured it commercially. The advertisements and the scent were so tongue-in-cheek that you couldn't ridicule it; it had a healthy portion of self-sarcasm. The sweet lavender over coumarin-vanilla recalls a hint of classic fougère specimens, but the execution is nothing but. Now that fragrances for men have become increasingly sweet, Le Male continues to be popular with all ages of men (fathers and sons alike), but especially young ones who have rediscovered it. Quite a feat for something older than the age of its wearers.

Although grown men wouldn't necessarily own this one, so that boys could steal their sunshine with a spritz or two, this could work the other way around. Men stealing spritzes off their kids's hands. The unisex scent is so easy and pliable, with its sweet fruity top note and standard Iso-E Super woodiness, the latter coming and going in small intriguing puffs on the wearer's skin, that grown men will use it as well. The ingenious touch is a small inclusion of one of the "cool spices", i.e. a spice that isn't hot and bothersome, but which mingles well with culinary notes such as fruit and tea and gives them freshness rather than pungency, cardamom. The fact that Kenzo aims its Totem fragrance line at teenagers might also give a very desirable mantle on this one; older men might revisit their formative years and young boys would feel like Superman on training wheels. Win-win.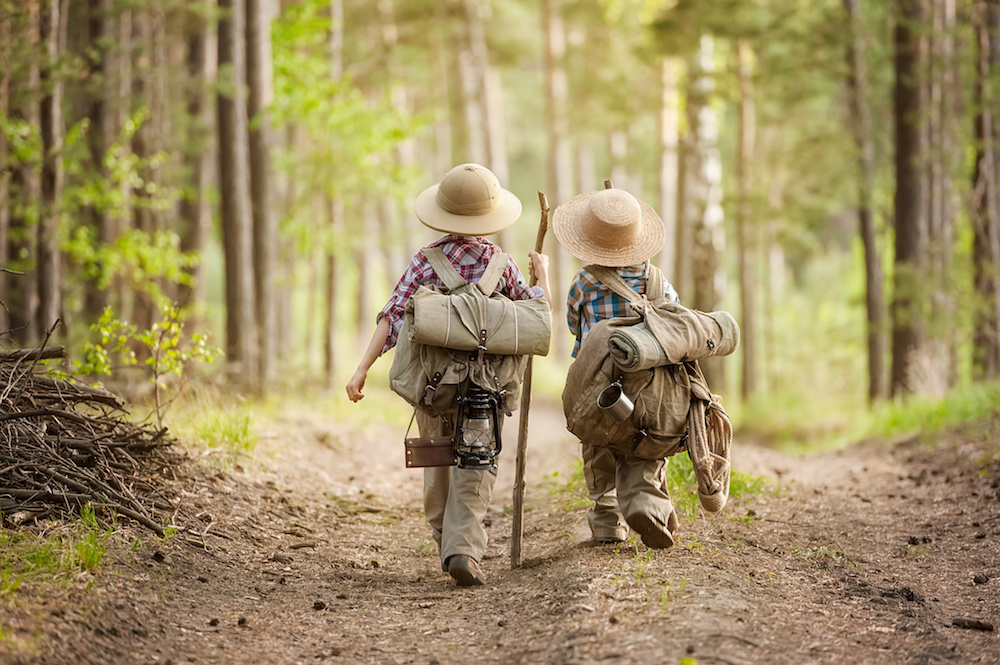 MARLEN HARRISON,
MANAGING EDITOR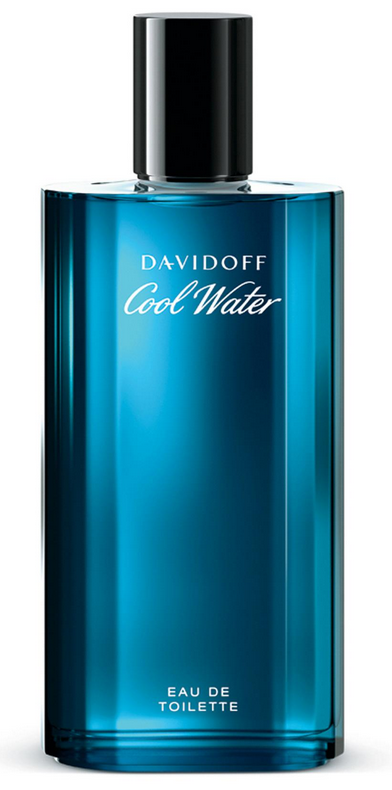 Even before Acqua di Gio there was one marine aquatic that seemingly kicked off the trend and stills inspires sniffalikes - Cool Water, of course. I know quite a few men who continue to use this marine fougere and it's likely to be an old standby in more than a few medicine cabinets. Moreover, because of the near-ubiquity of this scent, it isn't "way out there" and wouldn't be too startling to smell on a young, budding fragrance fan. The price is easy on the wallet and strikes a pleasant scent of nostalgia and comfort in many of us odler folks. This might be a perfect starting point!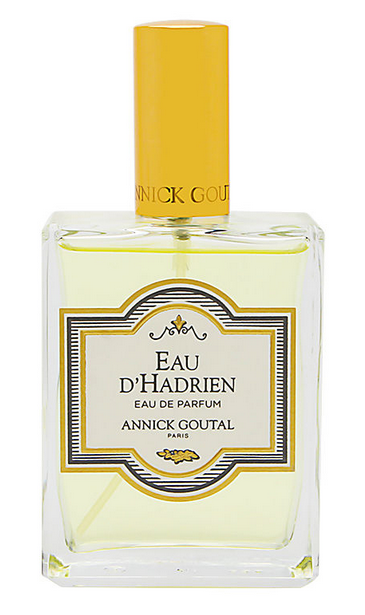 Heading towards the world of niche, perhaps nothing spells freshness like citrus, and Annick Goutal's Eau d'Hadrien has it in spades. Popular throughout the 80s and 90s as a unisex aroma, this sparkling gem is inoffensive, shower-fresh and likely to be parent-approved as a boy's first scent. The genderless blend of lemon, grapefruit, orange, cypress and citron can easily be a family affair and with its subtle sillage, is not likely to turn heads or raise an eyebrow.
Agua de Colonia Concentrada (Alvarez Gomez)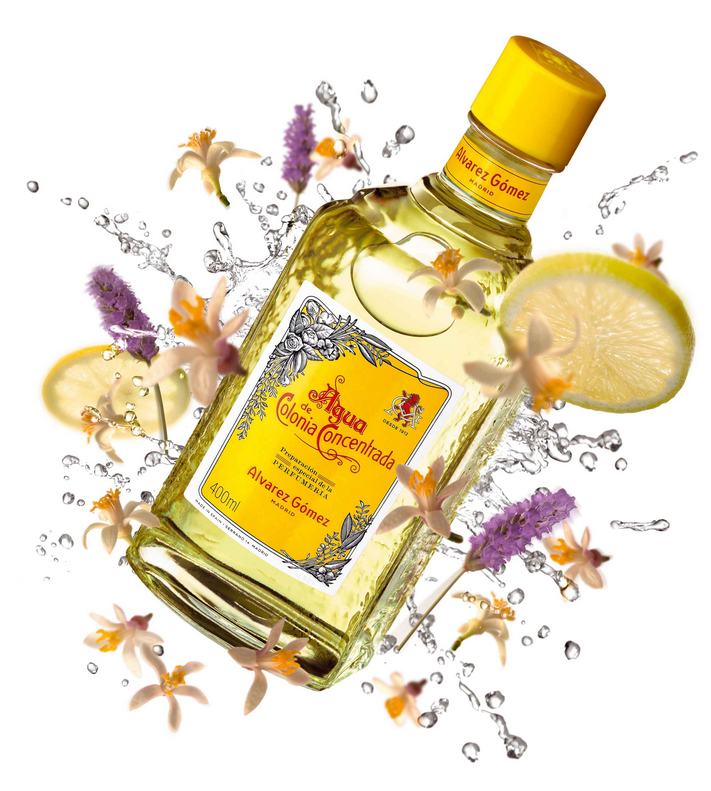 And here's a little masterpiece from the Spanish-speaking world that will be likely very familiar to a number of readers. In production for over 100 years, Agua de Colonia Concentrada has been a staple of many family's bathing rituals with its zesty citrus-fougere. And I would bet money that it has indeed been many a boy's first fragrance exprience that became a permanent grooming tradition. More herbal than its German counterpart 4711, Agua Colonia includes bright geranium and warm lavender along with fresh citrus. The Gomez brand has expanded to include numerous other fragrance products and in recent years has experienced a bit of a renaissance having moved out of abuelo's medicine cabinet and onto mainstream shelves. Despite typically sold as an after-shower splash, it now also comes in an atomizer for traditional spritzing. I can envision many a young boy standing at a vanity in front of a mirror with his papa behind him splashing this onto his neck and chest. Let the tradition continue!
Next month Elena and I will be back with a discussion about a teen's first choices. Until then, please do join the conversation in a comment below!
Elena Vosnaki

Editor & Columnist

Elena Vosnaki is a historian & perfume writer from Greece and a Writer for Fragrantica. She is the founder & editor of Perfume Shrine, one of the most respected independent online publications on perfume. Her writing was recognized at the Fifi Awards for Editorial Excellence in 2009 and in 2011. She is consulted as a fragrance historian & expert, and has been curating fragrance installations at museum exhibits at the Milan Expo 2015 and elsewhere. She also contributes to publications around the world.

Dr. Marlen Elliot Harrison

Managing Editor & Columnist

Dr. Marlen Elliot Harrison's journalism in the fragrance industry has appeared in international print and online publications such as Playboy, Men's Journal, Men's Health and the New York Times. Marlen is also a regular contributor to BeautyAlmanac.com and works as a graduate professor, thesis advisor and faculty supervisor for MA programs in TESOL, Education, Writing and Literature. Learn more about Marlen by visiting: www.MarlenHarrison.com.