The shiny light touch of silk, caressing the skin, that's the texture. The richness and comfort of velvet and cashmere, that's the sensation. The tingling and tartness of spices enclosed in wooden vaults, that's the taste and power. The carnal aspect of jasmine flowers, that's the voluptuous aspect of it. The creamy facets of sandalwood and the depth of oud, that's the structure. Silk Route, the newest fragrance from Amouroud has all of this. And all of it comes in such a seamless, tender, soft way that it seems it was left to age for centuries inside the most precious crystal vials.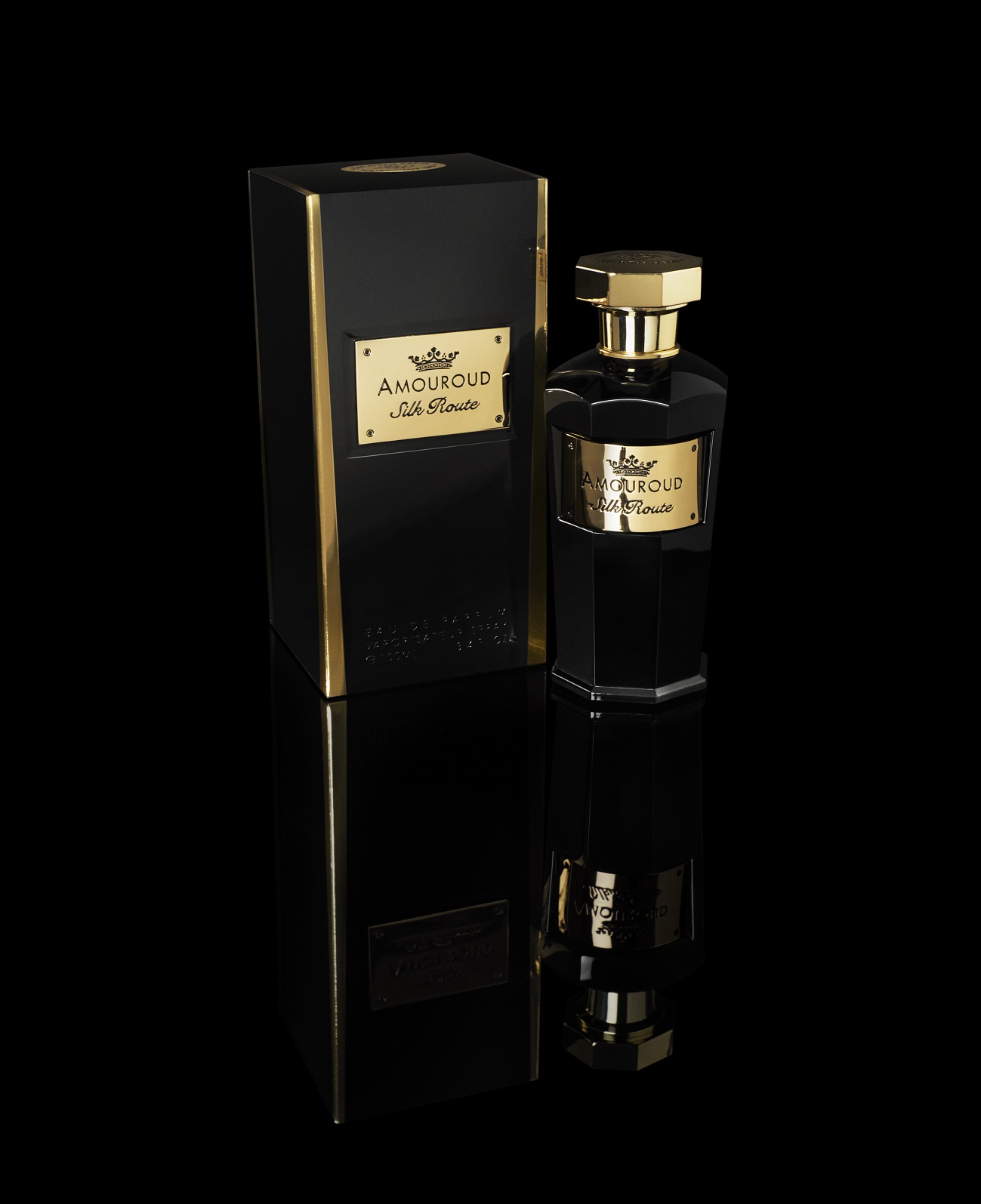 Silk Route is the softest fragrance in the Amouroud line. That is not to say this is faint or weak. It's a solid fragrance that follows you around for hours. However, its character is not loud. It just whispers in its voice made of woods, spices, and flowers. Such a demure but still charismatic composition is not an easy thing to accomplish and it is the result of the long work out of the hands of perfumer Irina Burlakova. Her inspiration was the historic silk route that stretched from east to west, bringing spices, woods, fabrics… "I have always been passionate about this time. Even if the official silk road name has been given at the end of the 19th century, I believe the first experiences started around the 2nd century BC: real cultural exchange and interaction between many amazing places like Persia, India, China and the Roman Empire."

The name of this fragrance is evocative of mystery and luxury coming from far away lands. "The Silk Road" was the name given to the trail followed by merchants from Europe to Persia, India, the Caucasus, and China in search of the wondrous spices and textiles from the Orient. Being so, it's no wonder that this fragrance seems so exotic. But it reveals itself as elusive also. In fact, the Silk Road is not a single road but rather an ancient map of routes all used for the transport of exotic silks and spices from east to west. "Myriad golden paths to fortune and glory, interwoven like the threads of a magic carpet", says the brand.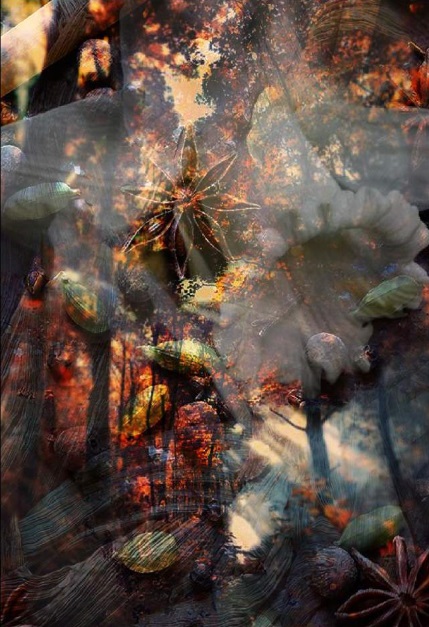 Perfumer Irina Burlakova says: "The first time when certain spices like cinnamon, nutmeg and maybe even pepper were brought to Mediterranean countries…Certain preserves and dried fruits…During expeditions (German) in the 19th century when this road had been officialized. Going through China but also a large part of former countries of the USSR where I grew up. Thus, I have been connected to it and would love to make a trip just like it."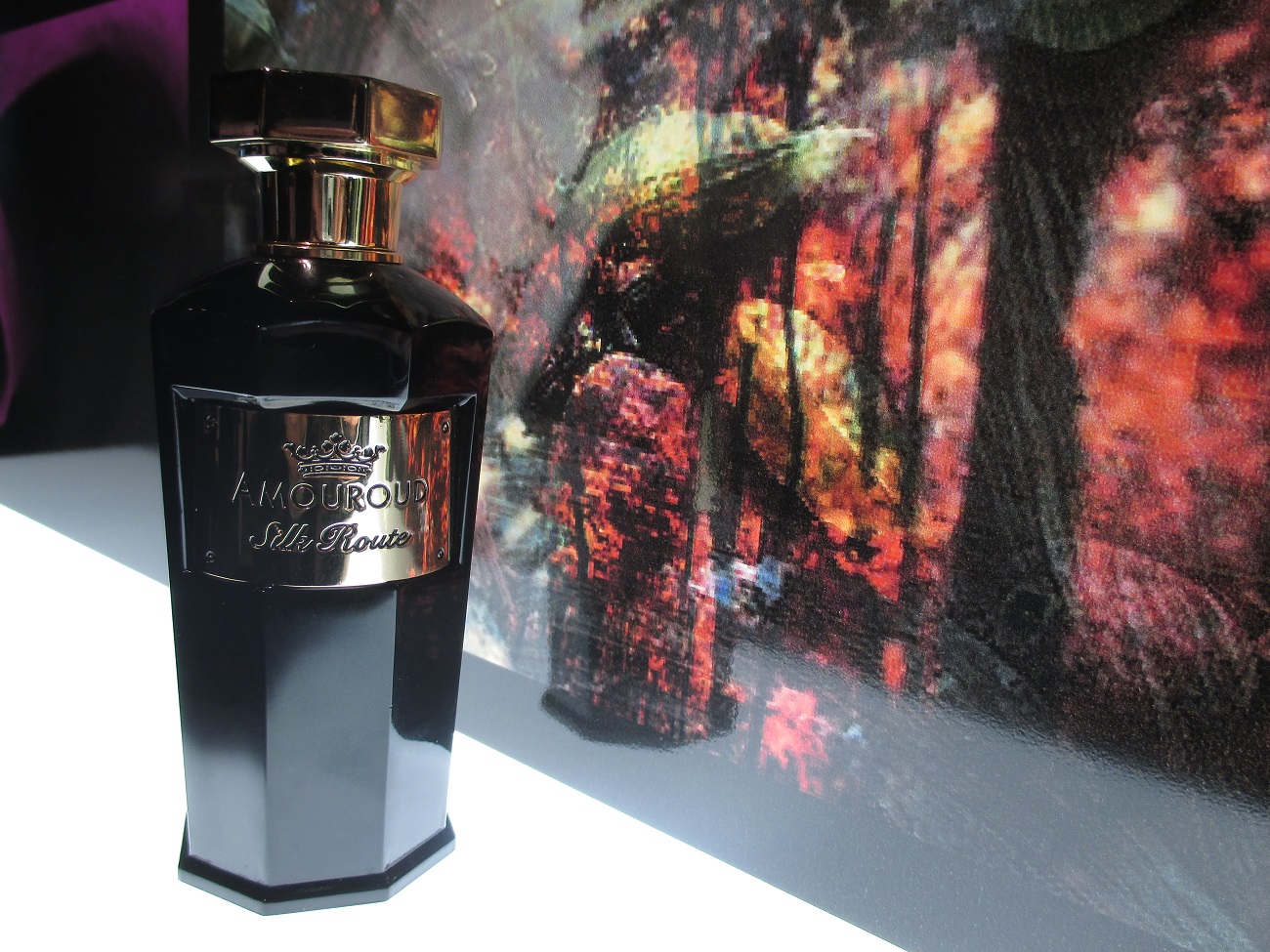 Amouroud booth in Esxence 2017
As usual, and following the concept of the whole Amouroud collection, this fragrance has oud inside. Oud is, in fact, its backbone. It is present as an essential part of its structure. The bones of the Silk Route are all about oud, but it's not an oud theme that we smell here. This is as creamy as you can get and it seems to give an effect of sandalwood, even though the official notes don't include it. As soon as you spray it, clove becomes evident and very prominent, hand in hand with anise that tames its sweetness and gives a licorice aspect. The spices seem to have been steeped in milk, just like a warm chai tea that could be brought to us through the Silk Road travelers. Then you start to feel a floral-balsamic heart to which immortelle contributes with its honeyed elements. Lavender brings air and freshness to the bouquet of tuberose and narcissus that is woven in a delicate way, not giving way to any paroxysms of opulence or sensuality. Everything is dosed in narcotic softness. Remember silk and velvet drapes? Finally, there is a bed of dripping unguents made from a large dollop of benzoin and vanilla. It's warm and sunny and it glows with golden hues for which tonka bean is an essential addition. It gives a tobacco effect that connects really well with the clove buds brought in the top notes, elongating that spicy theme. Reminiscences of L'Origan, Samsara and Shalimar may come to the savvy fragrance lover's mind. It also evokes another new fragrance for me: Giovanna Antonelli 811 Absoluto, due to the way the spices are worked or even that sweet tobacco à la Volutes. A whiff of smoke comes from a touch of incense and dissipates in the air, light as a feather and spiritually charged. A paradoxical work of weightlessness.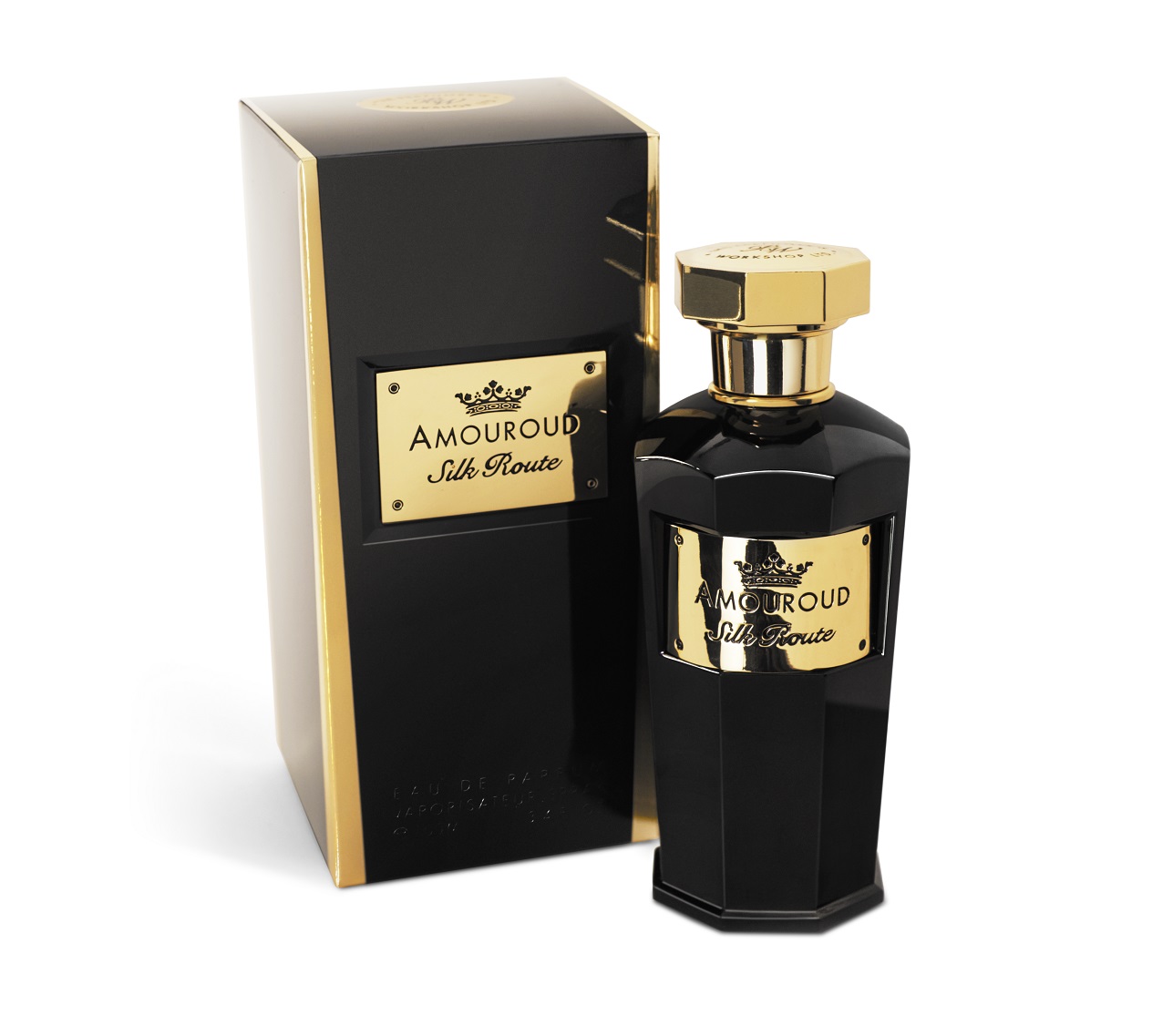 Top Notes:
Bergamot, Star Anise, Clove Bud, Ginger.
Heart Notes:
French Lavender, Narcissus Absolute, Tuberose Absolute, Immortelle Resinoid.
Base Notes:
Tonka Bean, Leather, Benzoin, Incense, Oakmoss, Vanilla.

| | |
| --- | --- |
| | Miguel Matos had his own art magazine for 15 years and he was an art critic for Time Out Lisbon. He writes essays for museums and art galleries. He wrote the books Artistas Portugueses em Discurso Directo and Making the Body Think. Miguel joined Fragrantica in 2013 and edits its Portuguese version Fragrantica.com.br. As a fragrance curator, his first show was Project Synesthesia at Miguel Justino Gallery in Lisbon, along with the project room Per Fummum. Later he curated Making the Body Think at Casa da Cerca Contemporary Arts Center, in Almada, Portugal, with 6 perfumers. Miguel does conferences on perfume and writes for Beautyalmanac.com. Honorary Member of the International Perfume Bottle Association. He is the creative director of a scent line with Sven Pritzkoleit for the brand SP Parfums. His writing was recognized at the Fragrance Foundation Awards and the Perfumed Plume Awards in 2017. |