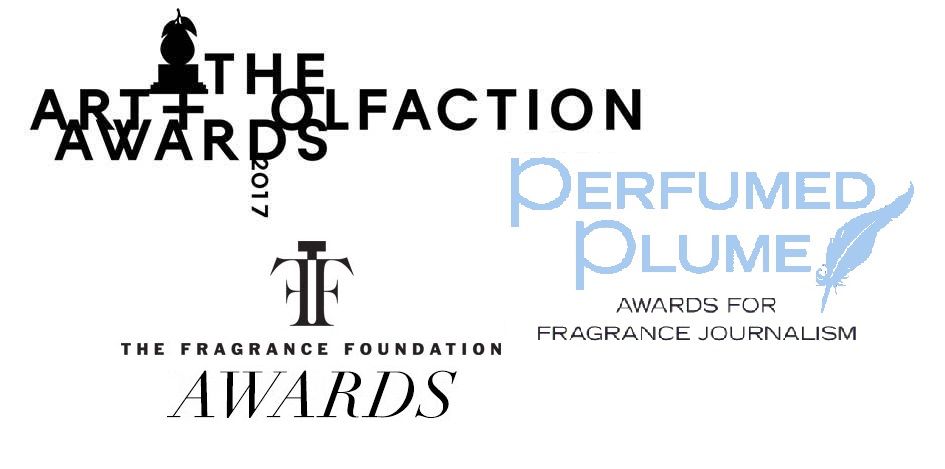 Just days after the 4th edition of the annual Art and Olfaction Awards that was held in Berlin, it's time to think about the importance of awards in the perfume industry. This year, we had already witnessed the first announcement of nominees at the Fragrance Foundation Awards and also the winners of the Perfumed Plume Awards. All of them are very different and aim for different fields. Some independent, others sponsored by brands. What is their relevance? Does winning an award mean that someone or some brand is better than all others? Are the winners decided in a fair manner? Does anyone care? In this first installment of a series of two articles, we present diverging opinions about the subject. We call for open discussion and welcome all comments. Miguel Matos is the advocate pro-awards and he explains why he thinks they are a positive thing: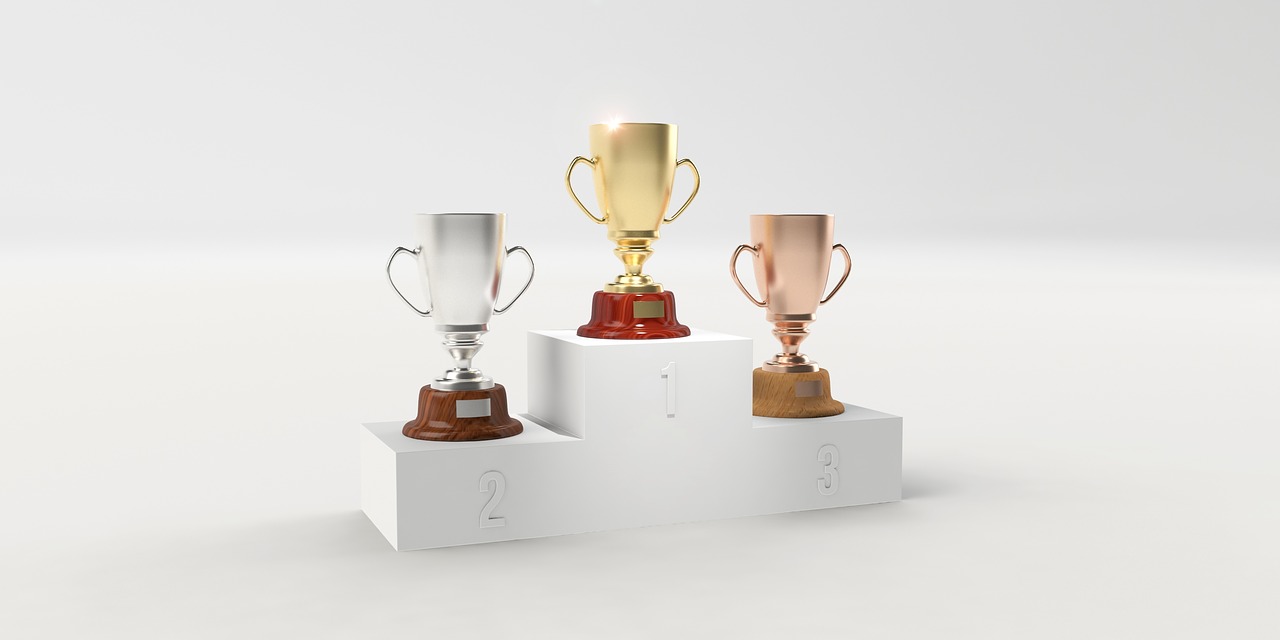 After much thinking and mixed feelings, I decided that I support the existence of perfume awards. In order to prove my point, I am going to divide the perfume awards world into two categories: commercial awards and independent awards. In the commercial side, I include the Fragrance Foundation Awards.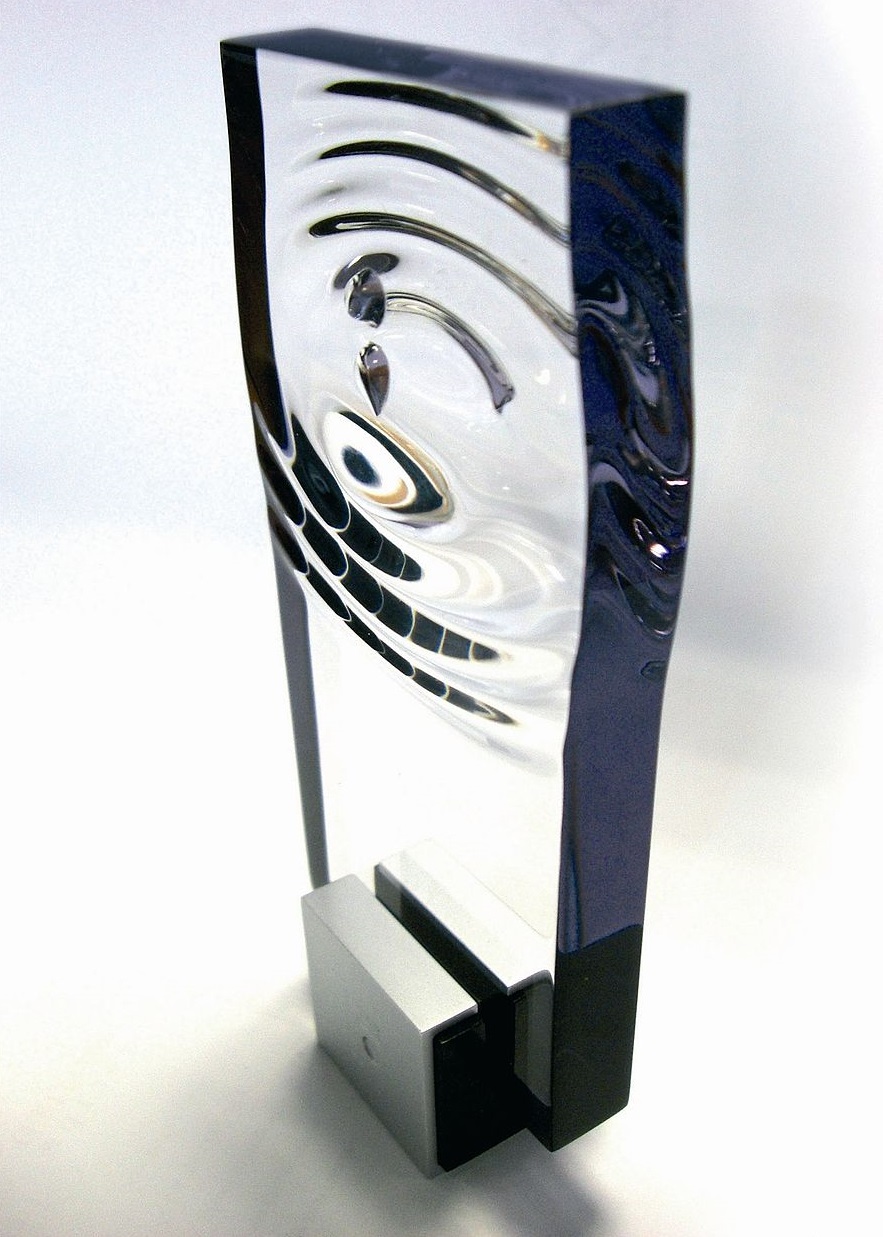 The Fragrance Foundation Awards are given to brands, perfumers, marketers and writers. They are largely sponsored by mainstream giant brands that are the ones competing, and the same brands generally win the same awards they are paying for. No big mystery here and also not much credibility or transparency about the judging process or the way things get decided. Some exceptions do happen, but we all know who is winning best perfume each year. Art and craft are not valued and the award turns into nothing but a marketing gimmick for brands that don't really need external recognition. The fact of winning something end up as a sticker on boxes of fragrance, a thing that can help to sell a few more items. For many many years, this was the only award that existed and therefore winning a "FiFi" was all there was to it, making it famous and much coveted. There are independent categories inside the award, but even these tend to be filled by former niche brands that were acquired by big corporations. So, in conclusion, this is the mainstream industry feeding itself. Even the Editorial Excellence award is mostly given to the editorial group that is sponsoring the event (not always, though). For these and many other reasons, I am not going to consider the Fragrance Foundation Awards of much credibility.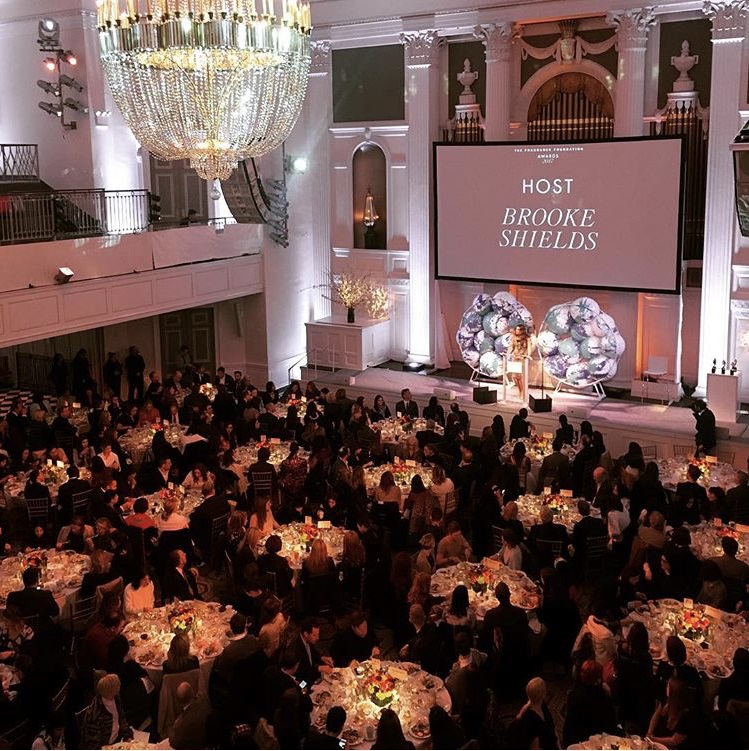 This year, the Fragrance Foundation Awards luncheon was hosted in NY by the actress Brooke Shields. The Top 5 finalists in each category were announced as well as the winners of smaller categories like Editorial Excellence. The final winners will be announced on June 14th.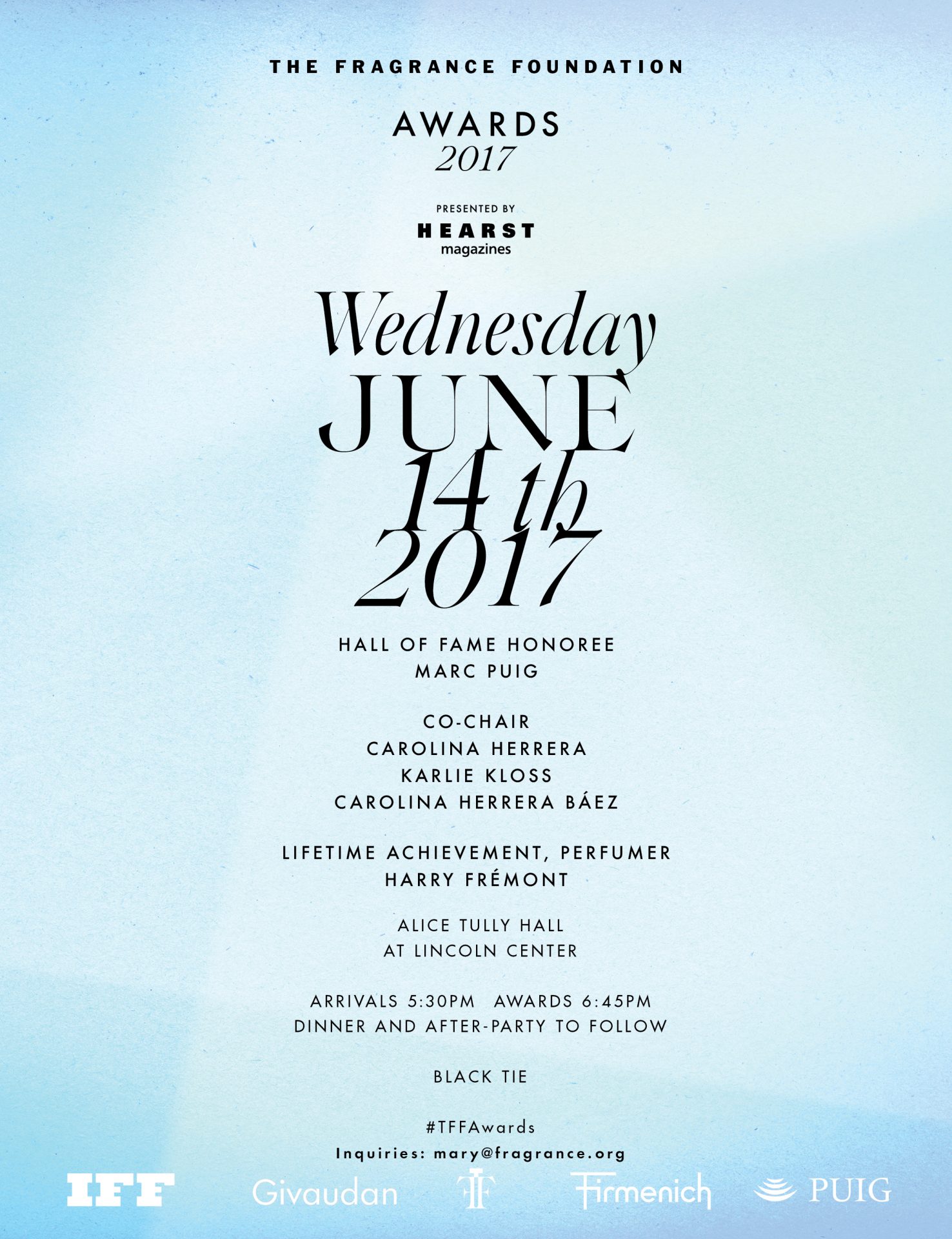 Doesn't everyone crave for validation after giving their best at their job? I know I do. I consider awards of extreme importance for the ego of the winner and they do inject some strength in someone who wants to succeed, many times not knowing if anyone is paying attention. Thomas Dunckley aka The Candy Perfumed Boy, a perfume blogger from the UK once told me, after winning the Jasmine Awards (the Fragrance Foundation UK Awards for perfume writing) that, after winning, it became easier for him to work because it opened communication doors with brands. He got the attention and respect and therefore, more articles to write and more samples, press releases and scoops. This effect only lasts for a short period of time but it can be very important if a winner knows how to use it for a profit. Victor Wong, owner and creative director of Zoologist once told me, after winning the Art and Olfaction Award last year: "I felt like I had validation and peace of mind that I needed for a long, long time." But this is a niche brand and for this sector of the industry, awards are a completely different reality, which brings me to the independent awards system: the Perfumed Plume Awards and the Art and Olfaction Awards.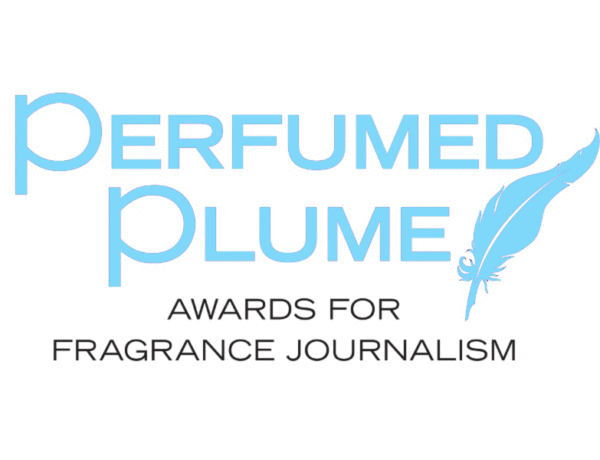 The Perfumed Plume Awards are very recent (this year was its second edition) and not many people know it exists. It is sponsored mainly by Mane, and this is not an editorial company so it can never win one of the awards they are sponsoring. This gives it some credibility. Also, the panel of judges is composed of respected authorities in writing, perfume making, art, and science. On the other hand, The Art and Olfaction Awards are sponsored by various small companies but there is not much money or influence involved. These are organized by the Institute For Art and Olfaction, an independent non-profit organization from Los Angeles.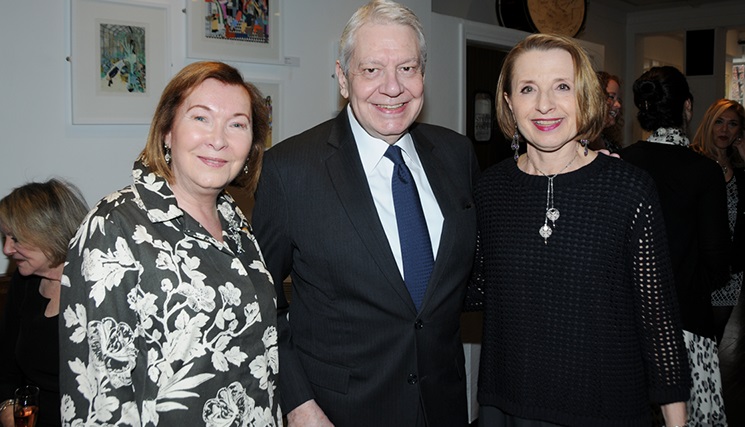 Lyn Leigh and Mary Ellen Lapsansky with Michael Edwards during the award ceremony this year that took place in New York. Photo from Perfumed Plume.com
The Perfumed Plume Awards, created by Mary Ellen Lapsansky (former vice president of the Fragrance Foundation) and Lyn Leigh (former vice president of Global Communications at Estèe Lauder and former consultant for The Fragrance Foundation), reward fragrance journalism, something that is becoming more and more influential in the success of the brands.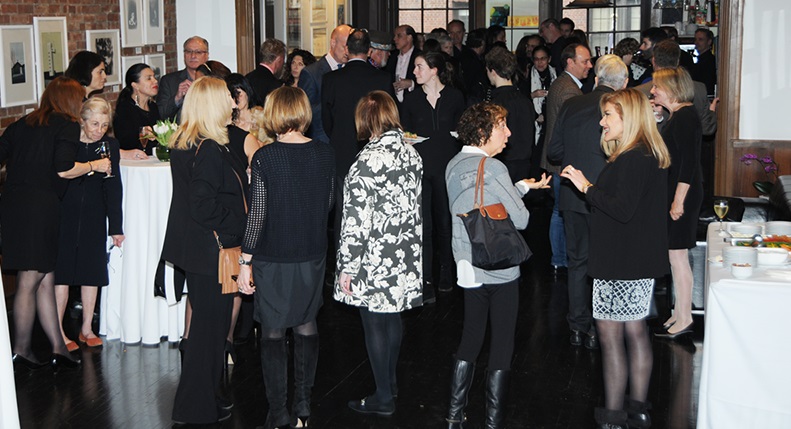 The Perfumed Plume ceremony took place at the Society of Illustrators in New York.
The Perfumed Plume is still a rather underground recognition but maybe that can change in the next few years. This award has a prize money of $1,000 USD for each winner and, even though that's not a life-changing fortune, money always helps. The panel of judges is composed of writers, bloggers, professors, artists, designers, curators and other specialists, coming from respected institutions connected to perfume. The Perfumed Plume has only started and has still a lot to prove in the future. We will continue to follow its growth and development but one thing the organization needs to do is specify and define very accurately their patterns for judging and categorizing each participation. There is work to be done and everything has to start somewhere...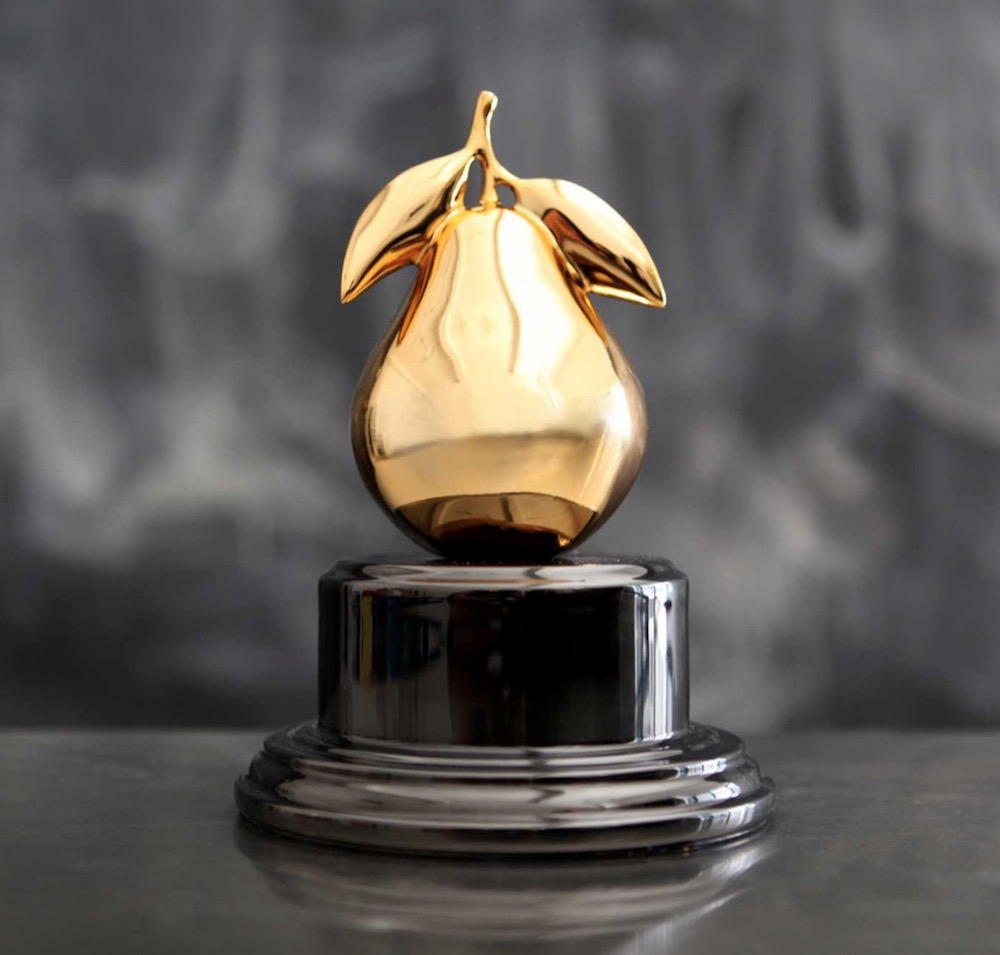 The Art and Olfaction Award is, in my opinion, the most ethical and important one. It is entirely dedicated to artisan and independent perfume brands, and people working in projects that unite art and scent. This year the event included a full day of conferences and exchange of ideas, organized by the Spanish scent artist and experimental filmmaker Klara Ravat and Saskia Wilson-Brown, the founder of the awards and director of the Institute for Art and Olfaction. Its purpose was bringing people together and discussing problems and achievements. It also had a helping hand of Scent Art Net, an international collective of scent artists, curators, and writers based in Zurich. I was attending the Experimental Scent Summit and have to say it was an eye opener regarding many interesting and important projects that are currently in development all over the world. Very rarely have I seen so many olfactory artists in one room, from different fields of activity. And regarding the award ceremony, the tears in Pissara Umavijani's eyes when she won were a touching moment that everybody felt. There was love and truth in them.
Perfumer Tanja Bochnig giving the Best Artisan Perfume award to perfumer Pissara Umavijani from Dusita Parfums. Photo: Martin Becker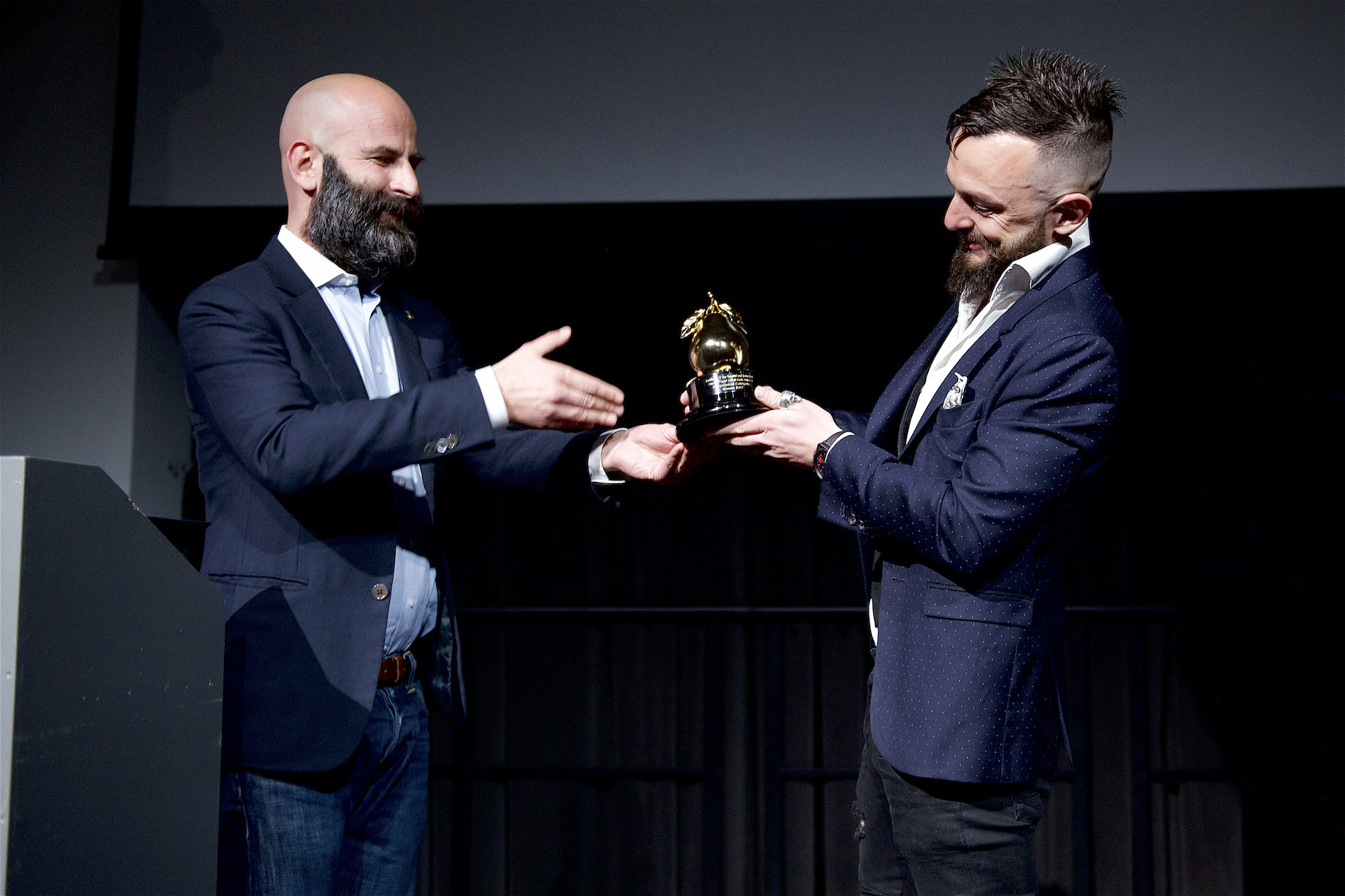 Perfumer Antonio Gardoni giving the Best Independent Perfume award to Beaufort's creative director Leo Crabtree.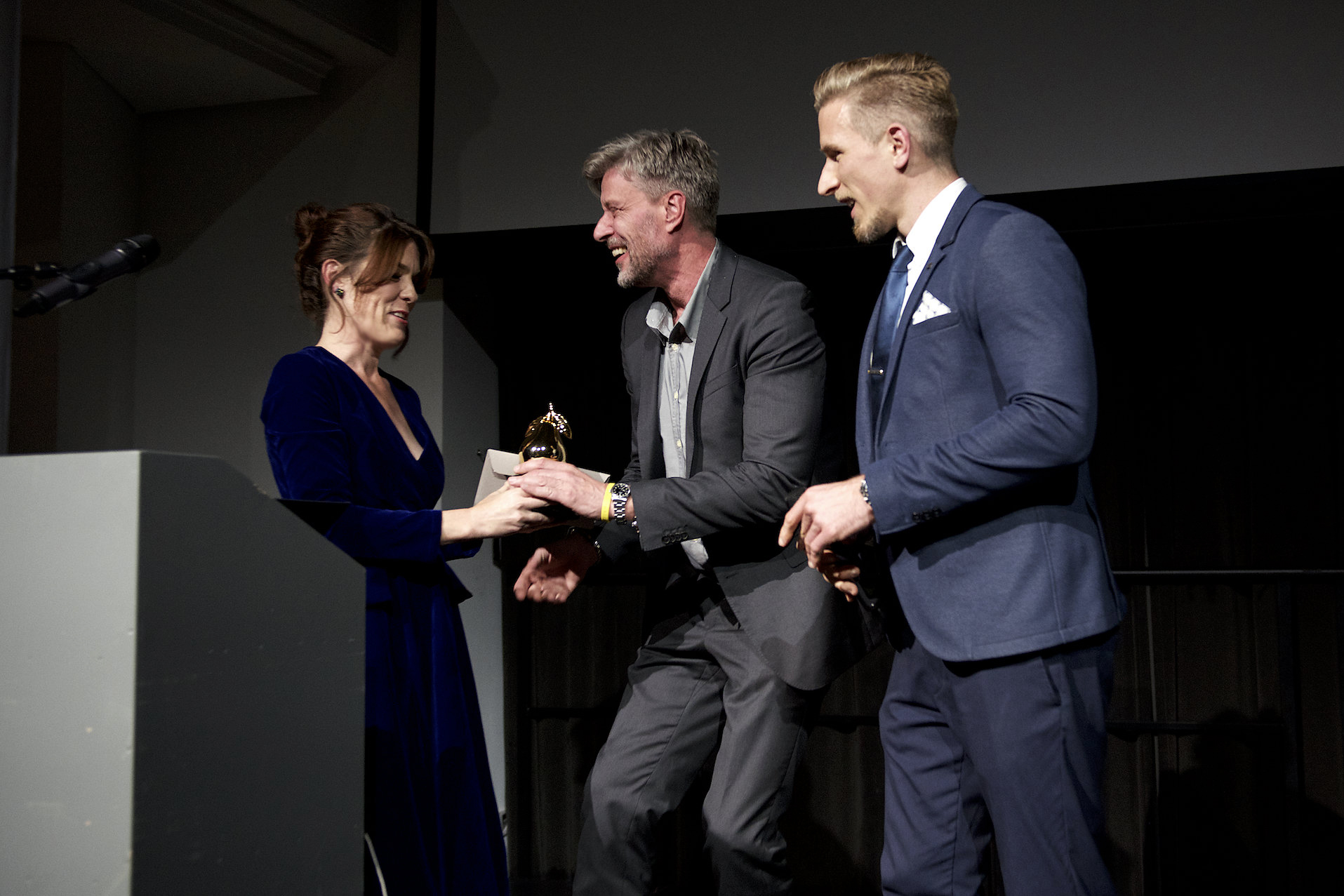 Saskia Wilson-Brown giving the Best Independent Perfume award to Lutz Herrmann, creative director of S.F. Schwarzlose. Photo: Martin Becker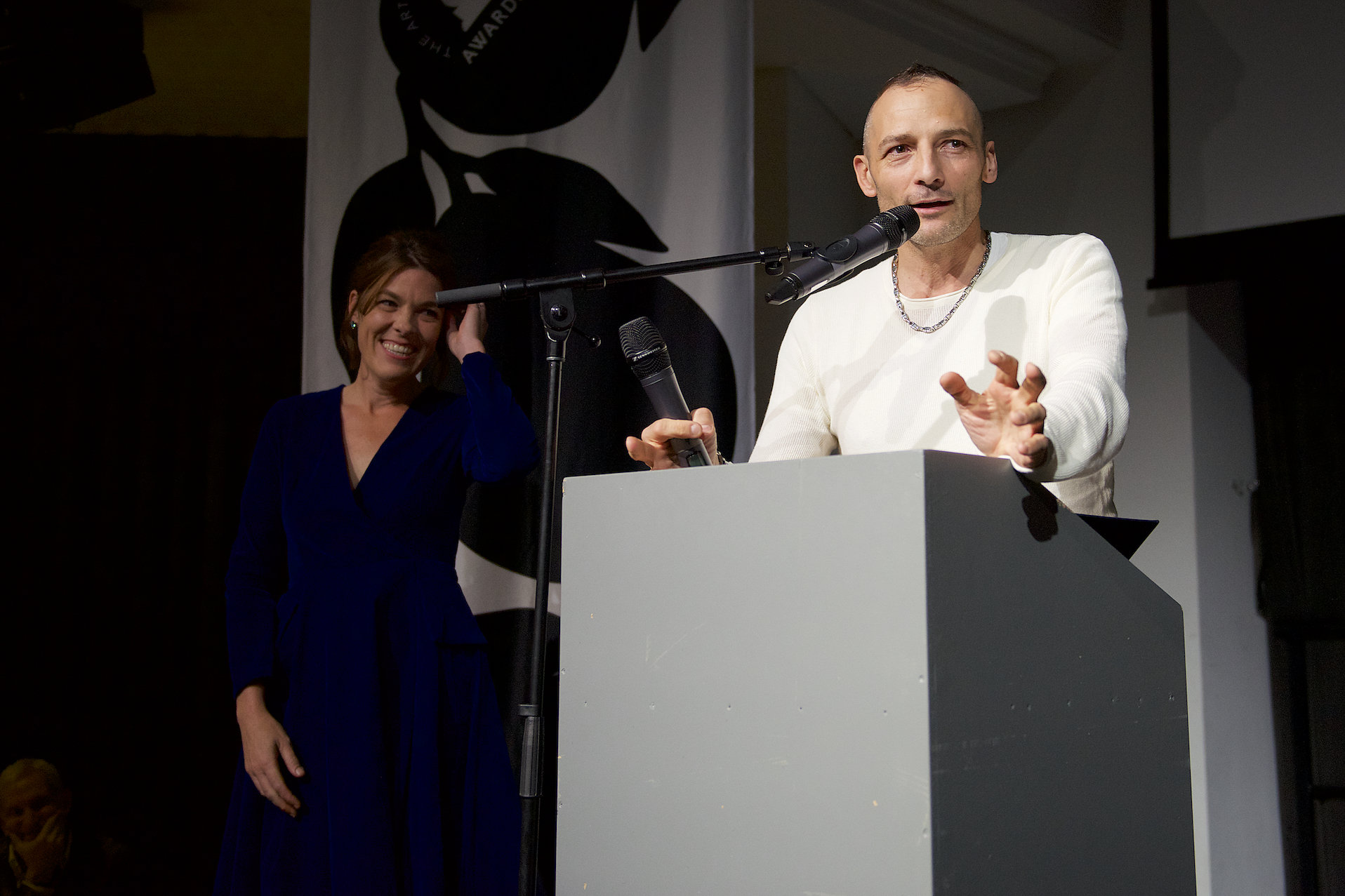 Perfumer Christophe Laudamiel received the Contribution to Scent Culture Award. Photo: Martin Becker
The question of what is the relevance of a perfume award is something that is constantly in the mind of Saskia Wilson-Brown: "I struggle with awards, myself. Why inject more competitiveness in an already hyper-competitive industry? But ultimately, I think that if we raise the awareness of indie brands, we all win. All indie brands end up winning." She is very much concerned with transparency, fairness, and ethics of the judging panels and processes. That's why there is in the Art and Olfaction Awards website a detailed and extensive disclosure of how the judges are chosen and also the way the scents get evaluated, selected and nominated. "The jury brings diverse interests, backgrounds and specializations to the very hard task of judging scent. We strive to create a diverse and international jury that is composed of active participants in the scent world, from perfume business insiders to artists; curators to writers, scientists and - of course – perfumers," says the organization. The deep importance given to methods and ethics make this award more credible than any other.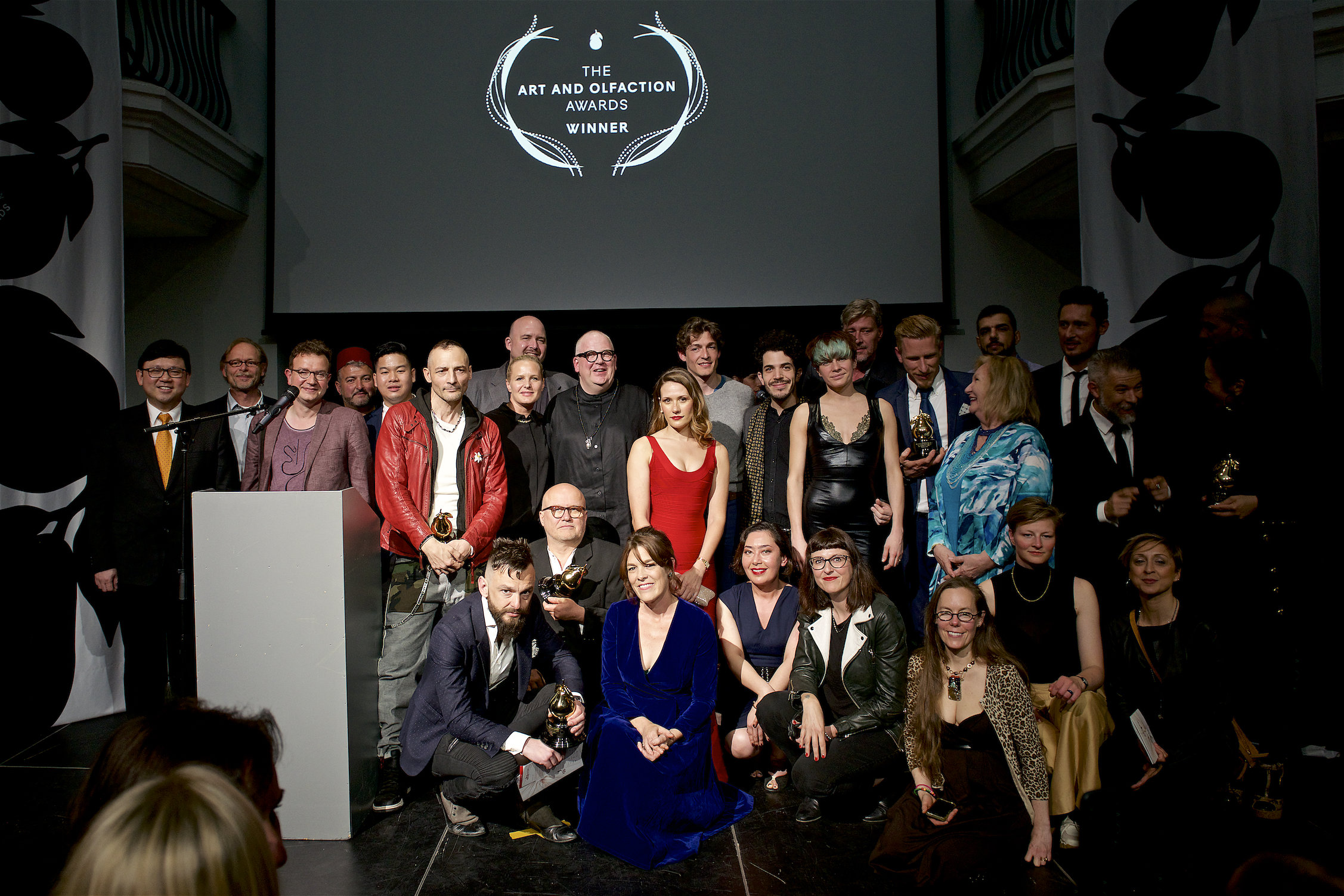 Judges, nominated and winners together on stage in Berlin's Silent Green auditorium. Photo: Martin Becker
When we speak of awards, we speak of judges, of course. Who are they? Why are they entitled to decide what's good or bad? This is always a tough question. And in the Art and Olfaction Awards, the judges are carefully chosen by Saskia. All of them are people with a large experience and knowledge in the craft and art of perfume making, perfume writing and perfume thinking. Even though every human being is biased and has a personal taste, there is an ethical choice. The Art and Olfaction Award works with a blind test judging panel. The judges have to be separated from the brands they are judging and have no personal interest in the companies or artisans involved. Of course, we know that, for example, Luca Turin is a judge and he is always extremely questionable in his opinions. But that's something we have to live with. This year the judging panel was composed of highly respected perfume personalities such as Andy Tauer (Switzerland), Annick Le Guérer (France), Denyse Beaulieu (France), Mark Behnke (USA), Antonio Gardoni (Italy), Bruno Fazzolari (USA), Cristiano Canali (Italy), Dana El Masri (Canada), Christophe Laudamiel (USA), Helder Suffenplan (Germany), Katie Puckrik (England), Luca Turin (Greece), Mandy Aftel (USA), Michael Edwards (UK/Australia), Sarah Horowitz-Thran (USA), Ashraf Osman (Switzerland) among many other unquestionably competent professionals from diverse areas or work. By the way, Saskia is also a judge in the aforementioned Perfumed Plume Award, so there is also an inter-penetration between these things.
One thing is certain: nothing will ever be perfect. In the end, what I have seen in Berlin is a reunion of some of the most outstanding and passionate people working in the niche fragrance industry. The inclusion of the Experimental Scent Summit made all the difference and created a statement, a letter of intentions from the organization and it might become even more important that the award itself. It was an advanced attitude of transmitting knowledge and debating questions. In the aftermath, the Art and Olfaction Award felt like sharing and celebrating a common love, even though, I have to say it, I disagree with some of the choices in terms of winning perfumes.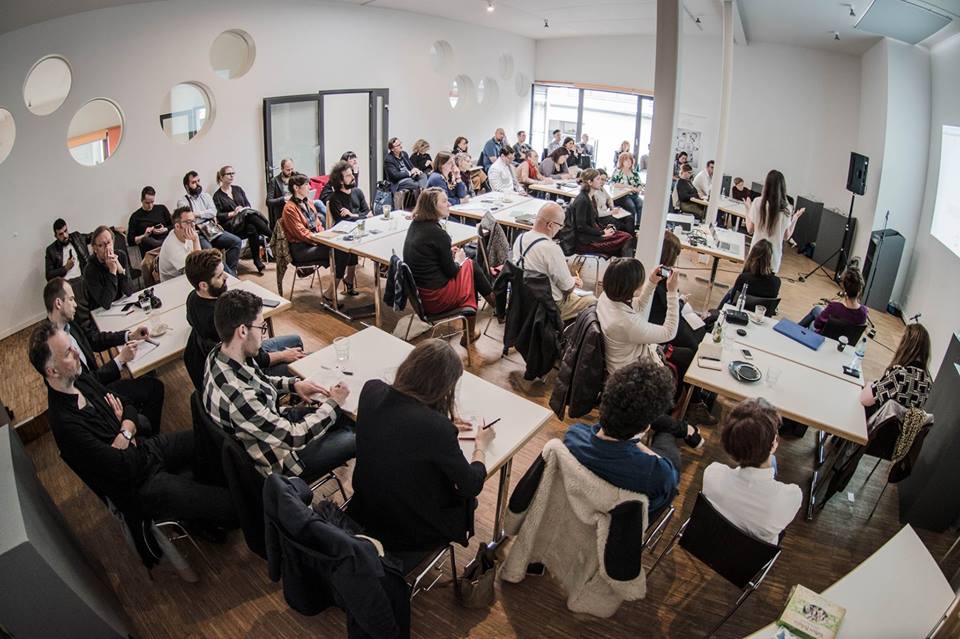 Learning and thinking about scent, art and culture in the Experimental Scent Summit
Finally, there is an unquestionable importance of an award like this for a small and almost unknown brand. I totally agree with Saskia when she says: "one thing that it does do is it helps people discover new brands, particularly in the artisan category." And I know for a fact that some small brands only started selling and making some money after the buyers, consumers and shops heard about them because of the award. So yes, an award like this can be a game changer for an obscure brand like Sixteen92, winner of this year's artisan category along with Dusita Parfums. I am sure that many readers have never heard about these brands. But after knowing that they have won an award you are more likely to look them up, aren't you?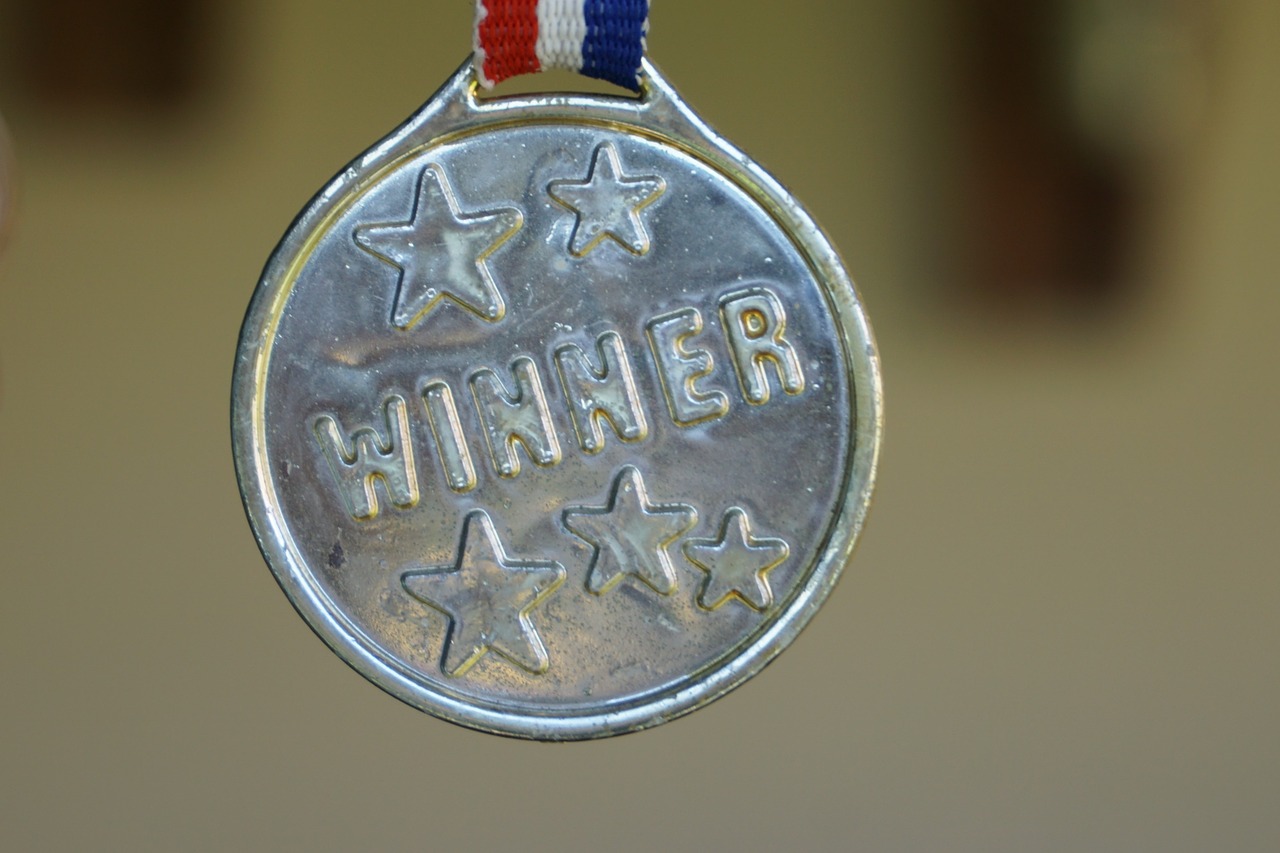 Every activity, every maker, every artist has to be integrated into a system in order to keep working and ultimately, survive as a maker of something. For an artist like a painter or a sculptor, the system is composed of art critics, museums, galleries, collectors and also awards. They analyze, show, sell, buy and reward his or her work. Every part of the system is crucial. For a perfume brand, the system is composed of scent critics, blogs, shops, buyers, perfume expos like Esxence and Pitti and also awards. They analyze, announce, buy, sell and reward its activity. They validate in different ways. Good art is not just what the artist says its art. It's an artistic production that is validated by the whole system. An artist can only thrive after having a solid group of positive reviews, places to sell, buyers and awards. This goes for all kinds of art, including olfactory art, which is still the newest and most fragile of all art systems (many people still don't even see it as an art form). My conclusion is that perfume awards provide an essential acknowledgment. They are not indispensable, but they have an importance. They should be valued, improved and consolidated.
This was my personal opinion on awards and it is open for questioning so feel free to contribute with your view on the subject. In the next installment, Elena Knezhevic will explain why she thinks that perfume awards are neither relevant nor interesting.
| | |
| --- | --- |
| | Miguel Matos joined Fragrantica in 2013 and edits the Portuguese version Fragrantica.com.br. Miguel writes for Beautyalmanac.com. |