New Fragrances

Ari by Ariana Grande
by: Sanja Pekic
Pop singer Ariana Grande launches her first fragrance in September 2015 called Ari by Ariana Grande.


The fragrance is announced as luscious and sexy, opening with sparkling fruity notes connected to its ultra-feminine floral heart and the base of musk, woods and marshmallow accord.
It is available in a cute pink bottle with white pom-pom as 50 ml Eau de Parfum.
xoxoMyke

Donut licker.
Aug
18
2015
lizzyshreds

This perfume is available om macys to pre order.
Aug
18
2015
veda

I like the pon pon!!
Aug
10
2015
Kohla1

MyFavelsGlobal: She is suppose to be a role model for younger people. I am 19 years old and I know better than licking other peoples food. I wont give her a break when she called all her fans stupid. I wont give her a break because in her first 'apology' all she did was blame larger people. Like it was large peoples fault she licked that donut and said she hates this country! I am not going to give her a break when she hates me and my country and put peoples health in danger. Not gonna happen. You can give her a break but I wont until she starts acting her age.
Aug
10
2015
xoxoMyke

Came in here to read the comments. Was not disappointed.

10/10
Aug
10
2015
MyFaveIsGlobal

I understand that Ariana did something that was disgusting and made harsh comments, but honestly, give the girl a smidgen of a break.

Attacking the many pre-teen to young adult majority of her fan base by calling them "stupid" isn't the way to deal with her situation.

Have your opinion, but the comments of this FRAGRANCE are absurd, and you all are no more innocent for making them, than she is for spitting on/ licking a donut.

I would really enjoy viewing the things you all did when you were younger and talking about it in the comments section of your latest work/project :).
Aug
09
2015
astamm62

The one that is a snob and needs to grow up,is Ariana. Maybe her attitude will change, if she doesn't make that much money off her fragrance.
Aug
09
2015
BrittneyN

Air......Head
Sorry, I just had to do it ;)
Aug
08
2015
kitsunemagic

@theperfumemaniac

Has zero to do with jealousy, and I actually Dont have anything against celebrity perfume at all. I just don't want to give her my money if she's gonna be an ungrateful brat towards her fans who adored and looked up to her.Plus the notes sound like something already been done, once again, she's not getting my money because I will not support someone who "wishes her fans would die"
Aug
08
2015
Guermantes

@theperfumemaniac it has nothing to do with jealousy...I just don't like popculture.
Aug
08
2015
Guermantes

I used to hate celebrity perfumes but now I realize they actually have nothing in common with the perfume apart from their name on the bottles and the income. So when the fragrance is good you just have to decant it and forget the name :-D. By the way, I dont know her, but just googled "Ariana Grande donuts" and it was quite funny. Plus, I know that name jokes are inappropriate, but I find it amusing that one of the smallest celebrities is called "Grande" :-D
Aug
08
2015
kitsunemagic

@theperfumemaniac

just because we don't like what she said or her behavior doesn't mean we have to "grow up" or that we're "snobby"
Aug
08
2015
antihero

I honestly did not know this girl existed, until now.
Aug
08
2015
tantalyzingt
I wanna snell this I like the basenotes! .If its a good perfume and the price is fair .I'd buy it! The pompom on it looks lIke its just gled on there..lol.
Aug
07
2015
LadyLavender
I always love perfumes with marshmallow. Bottle is cute, but I'm kinda sick of boring celeb fruity fragrances.
Aug
05
2015
Sammi_co

I think the perfume sounds possibly a bit generic but I'd try it. Everyone needs to chill out about her & any comments she's made. We don't know her & it's irrelevant. It's a perfume site not TMZ
Aug
05
2015
jrgoddess

All the usual suspects in the note lineup: fruits, florals and musk. The equivalent to perfumery by numbers. 1.2.3.

As her arch nemesis, an obese American, I'll buy it only if it's sold with a fresh donut that hasn't been molested by her tongue.

Until then: Pass!
Jul
29
2015
YunitaArien

I WAS HOPING THERE IS A DONUT NOTE PUT INTO IT.

I'm joking, I forgive her rudeness. I can totally understand when people like her are trying to lose weight but struggling with their sweet-tooth.

I'm looking forward to try this cute fragrance.
Jul
28
2015
SexyJasmine

Why do all celeb scents smell like sweet candy. I'd love to see a celeb come out with something uniquely mind-blowing. I'll pass on this one. Seems typical. (I won't say anything about her donut licking and little "hate" speech)
Jul
27
2015
app9
But, umm, doesn't every single celebrity scent have these same notes..?
Jul
27
2015
scarlett.angel

I just came here to read the comments *grabs popcorn*

Seriously who in their right mind would buy this?!... GROSS! *runs away*
Jul
27
2015
kitsunemagic

She picked the wrong time to release a perfume and to say something stupid in public, I'll admit the notes sound tempting but I'm not sure if I want to give this ungrateful brat who hates Americans and our nation my money. BTW, if she hates America for being an "obese" country, why on earth was she in a donut shop?

I will pass on this, if I want a perfume with marshmallow and fruit I'll just buy Dolce&Gabbana Pour Femme, there are plenty of marshmallow scents I can buy because I will not be giving miss Grande my American money
Jul
26
2015
raw umber

I've never heard of this person before in my life. However, after reading all of your comments, I'm thinking that's probably for the best.
Jul
25
2015
mmiched

This could be a great scent but I will never know. I would never support or give a cent to someone like her. She hates America and Americans, she said it. That is all I needed to hear. Even when it is on clearance for $7 at TJ Maxx I still would not buy it.
Jul
25
2015
petrapet

Of course it is with marshmellows . :D)))
@btw krayonkid - i was on the same ideea with yu: "flowerbomb" ;-)
Jul
25
2015
LaviniaMidnight
I doubt I would have been interested in this anyway but considering what a disrespectful brat she is I wouldn't buy it if it was guaranteed to give you a olfactory orgasm.
Jul
25
2015
gh0stly

I remember years ago when she was still on that show Victorious I liked her but a lot of other celebrities were saying she was not very nice etc. A lot of her fans were standing up for her and saying the comments were not true but I am realizing now that the only comments that were not true were the ones saying she is a nice girl. Cheating on people, licking other peoples food, being a spoiled brat, and having no respect for other people does not appeal to me. I don't care how good or bad the notes of this fragrance sound. It honestly sickens me that she has been given the world and does not appreciate a single thing yet is praised every moment. Therefore I don't plan on contributing any of my money towards this fragrance.
Jul
25
2015
toxicpunkette

I already have a few bottles with the same notes, i'll pass.
Jul
25
2015
angelfishie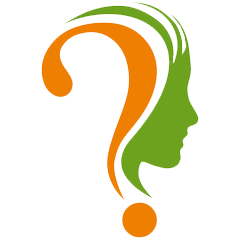 Perfume is an art, and a business, too. Unfortunately Ariana is flagging recently on both counts. Not many people want to spend their money to support an already rich mega-star who furtively licks food on display at little shops (ew!) and says she hates an entire nation of people (who pay her bills and then some...). While this perfume is presented beautifully, Ariana's recent comments and behavior give it ugly associations.

Still, I do love, love, love that bottle and even am pleasantly amused by the silly snowball puff (though I hope it's removable for practical purposes)! The notes are sounding dangerously like an already-done super-sweet fruity floral, but I'm holding out with the hope of something unique and new like marshmallow plus rich dark wood... Unfortunately I'm guessing that's just as unlikely as holding out for Ariana to clean up her spoiled image.
Jul
25
2015
happycapybara

Actually I don't like the bottle and the Pom pom is stupid just like her. She has disgusted and insulted all Americans and our beautiful country. I would rather go without perfume at all then wear a drop of her garbage. She is garbage.
Jul
25
2015
bvrchi

believe me, the pom pom ball will be dirty within 1 month after you used this perfume.
Jul
24
2015
Sociable Hermit

I couldn't pick this chick out of a lineup if my life depended on it. Personally, I don't care if she hates America. She's not the only one, although her reason seems completely ridiculous. What I do care about is her putting her germ laden tongue on food to be consumed by someone else. It angers me beyond words.

I guess I should talk about her fragrance, though.
Yeah, not the least bit interested. Based on the notes, I already know it smells generic, and the fuzzy ball looks dumb as shit.
Jul
24
2015
Soie

Ariana Grande will not be lining her pockets with any of my money....
Jul
24
2015
Carnation

Too old for this and quite bored with the note lineup. However it should appeal to teenyboppers everywhere.
Jul
24
2015
stardust94
I'm always so torn with anything Ariana Grande. Not gonna lie, she's been a guilty pleasure of mine for a while, with the "guilty" part even before "donutgate". I love her voice and think she's genuinely gifted in singing (and her pop R&B is kinda my jam). However, I've disliked her personality and attitude even before the whole donut fiasco, so needless to say it didn't exactly help. But...but...except for the stupid pom pom which I dearly hope is detachable, I love the bottle *__* I need it in my life. Ees so prettyy. I don't fall into her largely young teenager crowd, but well, I'm not too far from it (21...and I would say she's pretty "in" among college students as well), so fruity floral musk sounds fine by me. In fact it's what I prefer. I hope it smells better than her attitude lol and just as good as the bottle looks (minus dumb pom pom). I'm definitely intrigued....
Jul
24
2015
PerfumeKing14

lot of people judging her & not the fragrance... personally I'm a fan & i like her. bottle i love, not sure of the pom pom but whatever. notes sounds good. I'm looking forward to it =]
Jul
24
2015
naomin

This sounds boring. A dime a dozen just like her. I'll save my American dollars for something more worthwhile.

Filthy, disrespectful girl. Two thumbs down to her and her perfume.
Jul
24
2015
joan100
Judging by the notes this will another super sweet one dimensional celeb cent no doubt. It will flop for this reason not to mention her awful attitude! Let the "cute girly" bottle not fool you. Then and again fragrances these days are all style but no substance.
Jul
24
2015
Adrian_jacobs1984

Don't like her never did
Jul
24
2015
krayonkid

Does anyone else get flowerbomb when you look at the bottle? I first thought V&R released another flanker for flowerbomb until I read Ariana Grande.
Jul
24
2015
Whit

Cute bottle, the poof thing is random. Honestly, I won't be testing this at all just because of her "I hate America" comments.

Talk about bad timing to release a perfume! She's a spoiled brat that hopes that her fans "just die". Ariana, maybe one day you'll learn to appreciate everything that's been given to you. Until then, you won't be getting ANY of my money!
Jul
24
2015
amusedarcher

I bet it smells like spit and donuts.
Jul
24
2015
Chiquis

Is that a cotton ball on the side??

Will every bottle contain a little bit of Ariana spit?


Really, this was not a good time for the little brat to release a fragrance. America isn't really "feeling" her at the moment. You know... America... That country she hates. But I bet you want our money though, right???


Brat.
Jul
24
2015
aspirina

I dislike the girl. She hates America and doesn't care spreading nasty viruses and bacteria ...you know.. licking other people's food.
She and her perfume can go to hell.
Jul
24
2015
AND-MAT
Riri and ari... Mmmmmm... looks like that britti, kuty, gigi and why not bibi are coming next.

Seriously though, why didn't they call it simply ariana? Sounds way more classy!

But again, why overthinking stuff? Her "stupid" fans will buy anything!
Jul
24
2015
walking44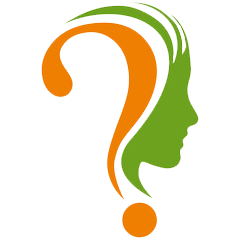 ..Entire career ruined because she licked a donut and said she hates America.
Jul
24
2015
fleur fragile

I enjoy the bottle's shape, aside from the random pom-pom.

But honestly, another ultra-feminine floral musk? I suppose that's the personality that most female singers attempt to portray in the public eye and so their fragrance would have to follow suit. And I guess it's geared toward a young female audience.

I shouldn't expect anything more from a pop star perfume I suppose.
Jul
24
2015
Ntombi

Very talented little Madam, will definitely be testing this. Hopefully it's as good as her singing, but I'm not liking that snowball puff at the side; the execution is wrong!
Jul
24
2015
lesecretforme

ChouliGaloria

Another lowly American tale of a skank with her stank perfume.
Jul
24
2015
Kohla1

Not called 'I hate America!" surprising. Cute bottle but hate the poof thing. I think I will use the pom pom as a cat toy.
Jul
24
2015
Sinotah

How inspireless, non creative and walking along with old trends.. It's the same thing all over again: sugar, flowers, sweet fruit and musk.

Not interested at all in this grey mouse.
Jul
24
2015
Vanessa Dunlap

...I got one less doughnut without her...((runs out of the room))
Jul
24
2015
fu4makingmereg
hopefully her frag won't be as stank as her attitude
Jul
24
2015
Palmy

nice bottle but very cheap looking cap...
Jul
24
2015
Kankuro

Hope she didn't lick the bottle.
Jul
24
2015
mjdancer83

It actually sounds kind of nice...but given her recent antics, it might not do very well.
Jul
24
2015
nitschevo

The smell of licked doughnuts. I'm sorry but I had to say it :D
Jul
24
2015
astamm62

With her bad publicity lately, especially her comment that she hates America. And instead of being grateful that she has fans, she called her fans stupid, I don't think her fragrance will do well. For someone that's only 22 she should appreciate what she has, her attitude stinks! And the only reason she apologized for what she did and said, was because she got caught.
Jul
24
2015
Cerise Noire

I guess they didn't even try.
Jul
24
2015
Add Your Review
Become a member of this online perfume community and you will be able to add your own reviews.