New Fragrances

Avon Life By Kenzo Takada
by: Sanja Pekic
The founder of the Kenzo fashion house, designer Kenzo Takada has teamed up with Avon and introduced two new fragrances called Life By Kenzo Takada. The inspiration behind the scenes is his motto "Live Life Beautifully," and the fragrances are meant to be a fresh and pure interpretation of violet. Available as of October 2016.
"I wanted to work with Avon to collaborate on a new collection that would be accessible to men and women across the world. My greatest joy is drawing inspiration from the beauty of the world around me, and turning it into an entirely new reality. ..The fragrances convey beauty and positivity and are brimming with the splendor of the natural world."


Avon Life by Kenzo Takada for Her is announced as a cheerful and energetic, luxurious floral - woody fragrance. The top notes of fresh citruses are mixed with red apple, water lily and white tea. The heart of prominent violet notes also captures essences of white peony and Japanese cherry blossom, blending with the woody - musky base of patchouli, iris and ambrette seed.

Top notes: citruses, white tea, water lily, red apple
Heart: violet, white peony, sakura
Base: orris root, ambrette seed, patchouli
The fragrance is available as a 50 ml Eau de Parfum.


Avon Life by Kenzo Takada for Him is an energetic and elegant fragrance whose woody and aromatic - spicy character begins with aromatic black pepper, fresh cypress and juniper berries. The heart of the perfume consists of violet leaf, geranium and star anise, while the base features aromas of cedar from Virginia, musk and orris root.
Top notes: black pepper, cypress, juniper berries
Heart: violet leaf, geranium, star anise
Base: cedar, orris root, musk
It is available as a 75 ml Eau de Toilette.
Sanja Pekić

Sanja joined the Fragrantica team in 2009 and writes and designs articles about perfume news.
Thomasania

This sounds interesting!
Sep
28
2016
Fragaria

Information on where this will be sold will be greatly appreciated. My Avon rep said there won't be anything new until December here. :-(
Sep
28
2016
nitschevo

Ohhhh, that sounds nice! Love Kenzo and the bottle would look great on my vanity :)
Sep
22
2016
HeidiLynn

Interesting. How broad will the release be? I have noticed that Fragrantica doesn't specify when a multinational company like Avon chooses to market only to one sevtor, which is frustrating.
Sep
20
2016
weegee

Violet? Star Anise? Woody notes, too? COUNT ME IN! I have, wear and enjoy many Avon fragrances but most are older releases with few newer ones prompting much temptation. This one, however, sounds like a "must sniff".
Sep
20
2016
interdite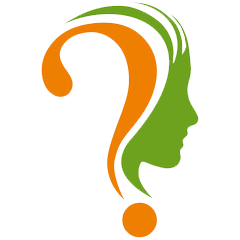 Two of my favorite girl-next-door houses. I'll be happy to sniff this if it ever comes my way! LOVE Kenzo.
Sep
20
2016
dmaw

Very interesting...in all aspects! Can't wait to try!
Sep
20
2016
sygrid29

Probably it wouldn't be release here in the philippines.
Sep
20
2016
Add Your Review
Become a member of this online perfume community and you will be able to add your own reviews.