Niche Perfumery

Bespoke Collection by Keiko Mecheri
by: Elena Vosnaki

"Absolute luxury," says Kamel Mecheri, CEO of the brand, who is determined to put the brand on a channel more exclusive than the saturated art of perfumery, in which the "most exclusive product equals a product more desirable."
Keiko Mecheri is presenting this new collection first in the Milan exhibition, where the 2012 events look to be the definitive preeminent glimpse of future trends in perfumery like never before.

"Bespoke is the essence of Les Parfums Keiko Mecheri in its purest form. It's a collection conceived in harmony with the artistic value of Kimura, who used only the choicest raw materials of exceptional quality vintages to create sumptuous, rich tactile sensations."


The new line created by Keiko Mecheri includes 7 new fragrances: Bal de Roses, Canyon Dreams, Cuir Fauve, Tangier, Ambre Mirabilis, Soussanne, Vetiver Velour. The new fragrances recall Middle Eastern fantasies modernized on California soil.

The new collection will be presented in Milan Esxcence and will then be available to only a very select few doors.
Image by Keiko Mecheri
Author:
Elena Vosnaki
is a historian & perfume writer from Greece and a Writer to Fragrantica. She is the founder and editor of
Perfume Shrine
, one of the most respected independent online publications on perfume containing fragrance reviews, industry interviews, essays on raw materials and perfume history,
a winner in Fragrantica Blog Awards
and a finalist in numerous blog awards contests. Her writing was recognised at the
Fifi Awards for Editorial Excellence in 2009
and she has been contributing to publications around the world.
henri345que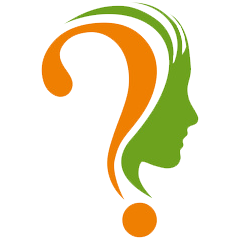 I like the name you gave to it, sherapop, "leggo" fragrances. It resumes very well a lot of flankers and recent launches. You use a already know idea, take out some details, put others, and then you have a final product! It's familiar and new at the same time, how new it will be depends on the change levels that the original idea leaves for it (an example for me is Amen and its Pure flankers).

In fact, we are the most responsible for the flood of launches recently. Maybe if we stopped supporting it the number of launches would decrease and brands and perfumers would have to innovate more in order to fullfil our needs. But, even if this don't happen, we are already getting into a point that even who test several fragrances will not be able to keep up with all the launches. And then, my biggest concern is that they will end killing greater but older fragrances that aren't new compared to them =/
Feb
14
2012
sherapop

henri345que, I agree that there is something troubling about niche houses launching literally dozens of perfumes over the course of only a few years. Lots of them do it now, and it raises the question whether the art of perfumery has been lost.

All of this flurry of production of tons of perfumes in a short period of time certainly conflicts with the traditional picture of the perfumer who spent years agonizing over a single creation!

Today we seem to have mainly "Leggo" or "modular" perfuming, which involves putting together well-formed pieces (accords) in different combinations. This is the only way to account for the speed with which niche houses can put out so many new launches, it seems to me.

But consumers obviously have something to do with this too: we clamor over each new announcement of a new series of perfumes. We order samples and eventually acquire bottles. In other words, we perfumistas are feeding this frenzy and are therefore to some extent responsible!
Feb
14
2012
henri345que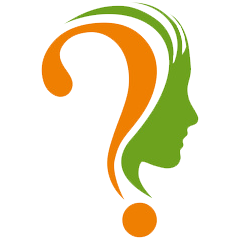 I don`t know how huge the price will be on this case, so far keiko mecheri scents seems to be average priced. What i`m tottaly against is the trend of launching several scents at once. Why not trying to develop one scent to captivate one public instead of shooting in several directions with different olfactive types that aren`t fully developed? I don't know how exclusive is this, specially because everyone is doing that lately. I want to make sure, i'm not a Keiko Mecheri hater, some of her scents are lovely (Umé, for instance, has a perfect sunny fruity plum aroma). But i feel a little bit ansious, tired and maybe even nervous with all those launches. We don't have time to try them all, and the most critical: they will take place of others loved scents, that will eventually be discontinued to make shelf for them :(
Feb
14
2012
Jasminehead

sherapop, maybe 'made to order' is exclusive in the sense that she's trying to sell the fact that this is so exclusive and so fabulous that it's like a made to order perfume.. Which would be the equivilant, really, of somones own personal scent exclusive to them? I mean perfume isn't exactly made to order..lol , that is not without a huge pricetag :P
Feb
13
2012
Jasminehead

Euse, I'm sorry I just find it difficult to see this kind of elitism when the majority of the people in the world are living in poverty, starving to death.

This just encourages this type of mindset. We need to share the wealth, and eliminate this gargancuan seperation of classes.
Feb
13
2012
sherapop

I actually like the house of Keiko Mecheri, so I should clarify that I was simply asking a question about the meaning of the word 'bespoke'.

All of these niche houses come up with gimmicks--it's the name of the niche game, it seems to me--so I don't want to suggest that this neologistic use of 'bespoke' is somehow worse than what the other niche houses do!
Feb
12
2012
henri345que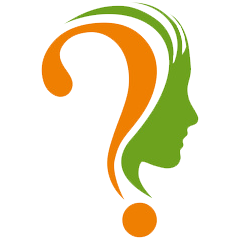 Euse, the materials are so exclusive that everyone else is launching collections containing them.
Feb
12
2012
Chickenboo

Beautiful bottles! Thank you for the article, Elena.

I guess "bespoke" is now another perfumese-speak word like "couture", no longer made-to-order. ;)
Feb
12
2012
chayaruchama

I always want to sniff whatever Keiko is doing; I simply wonder why, how much, and where ?

I don't find her to be elitist, on a more personal vein, so I don't know WHAT to think.
Need more information.
Feb
12
2012
Euse
I dont understand all the negativ comments. I agree the exclusivity is a bit over advertised here, and probably I wouldnt have used the word 'bespoke' either, but maybe she worked with beautiful raw materials that are indeed highly exclusive due to their unfortunately very high price.

Perfume by definition is not necessary for survival, why would it disturb anybody that this luxurious aspect is even more highlighted?
Feb
12
2012
Jasminehead

If it's so exclusive, why even bother to advertise? lol
Feb
12
2012
Jasminehead

oh , more snobbery in the world.... just what the world needs >.>
Feb
12
2012
NebraskaLovesScent

My understanding of "bespoke" was the same as Sherapop's: a custom-made fragrance created by request.

I have a feeling we may have to wait until Esxence to fully discover the concept of this fragrance line. There are not many details available at this time.
Feb
12
2012
henri345que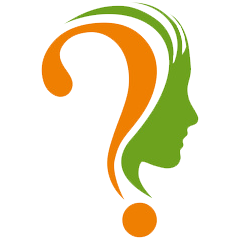 It seems that luxury today is sold per Kg, and always inside of well known steryotipes. If it's really created to be something bespoke, unique, why you see all the faces you expect on a collection of fragrances today? You have one cuir, one vetiver, one amber, one floral, one citrusy fragrance. Maybe they are good, but i have my doubts if they really necessary today, specially in a brand like Keiko Mecheri, which already has dozens of fragrances.
Feb
12
2012
myrrhmaid

I hate this sort of elitism .I don't think it sounds good to say !it will be available to very few doors.
Feb
12
2012
querelle

I guess they're just trying to justify the high price..
Feb
11
2012
Fashionista2

Years ago, I was sold two of her over the counter fragrances at Barneys and they were two of my favorites.
Can only dream how exquisite these "bespoke" scents will be. Hope I find them somewhere.
Feb
11
2012
jaimex1979

I totally agree with sherapop on this one... if it's 'bespoke' it should be made specifically for someone.
Feb
11
2012
sherapop

I am a bit confused. I thought that "bespoke" meant "made to order", as in created to satisfy a particular customer's specifications.
Feb
11
2012
Add Your Review
Become a member of this online perfume community and you will be able to add your own reviews.