Oriflame is one of the world's best-selling beauty brands. Founded in Sweden in 1967 and originally distributed exclusively by direct sales consultants, not unlike the American brand Avon, Oriflame successfuly marketed its innovative Swedish beauty style across Europe, into Asia, down to Africa and across the pond to Latin America. Today, Oriflame offers its products through consultants and via the web in more than 60 countries around the world.
Despite its 50 years in business and the brand's global footprint, the average American is likely not familiar with Oriflame, as the United States is not included in those 60+ countries. (Canada, Australia and Brazil are other big markets that Oriflame has chosen not to enter as of yet.) Oriflame products are difficult to find here, often available only though third-party sellers at higher prices than when purchased from an Oriflame consultant or a particular country's official website. (There is hope: in March 2016, Reuters reported that Oriflame are seeking new markets and considering expansion to countries in North and South America.)
Fragrances have long been an important part of Oriflame's offering. Fragrantica has 278 fragrances from this brand in our encyclopedia. Some of the world's most esteemed noses—Mark Buxton, Francis Kurkdjian, Thierry Wasser, Sonia Constant, just to name a few—have composed fragrances for the brand. Oriflame is known for offering pleasant, affordable fragrances that capitalize on current trends (often as "Limited Life" editions), as well as for maintaining a stable of their classic bestsellers like Giordani Gold, first introduced in 1976, or Divine, launched in 2002.
A random sample of Giordani Gold crossed my path back in 2010. I liked it, but it was my first and last experience with Oriflame until October last year, when dear Elena Vosnaki gifted John Biebel and me with sample packets of current Oriflame releases. Both John and I were impressed by these scents and found a few favorites quickly. I also got curious about the choices of my colleagues from parts of the globe where Oriflame actively markets their products. Here we share with you our top picks from this beloved Swedish beauty brand.—Jodi Battershell
By: Jodi Battershell, editor and columnist of Fragrantica in English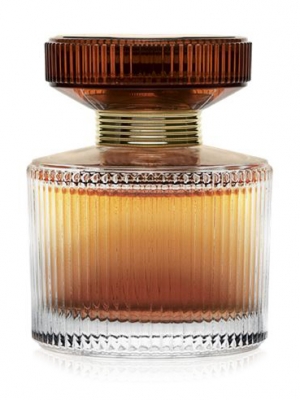 I'm drawn to sweet orientals when the weather grows chilly and Amber Elixir found me at the perfect time of year for me to fall in love with it. There is so much more to this scent than amber, though amber is definitely the key to its beauty. Warm, sweet, gently fruity, gently floral and wonderfully complex, it brings to mind the openings of several other fragrances I enjoy (Flowerbomb, Poison and Hypnotic Poison, Coco Mademoiselle, maybe even a little Alien) with a timeless drydown that will please fans of revered oriental scents like Obsession or Euphoria or the late great Trouble. And yet it smells completely distinct and has a much softer approach than any of these.
It's beautiful from the first spritz, but it's best appreciated on a day when you can allow it to cycle through its full lifespan. The sillage is acceptable for the workplace—arm's length, but don't go nuts spritzing right before you reach the office—and the longevity is outstanding. The fruits begin to burn off after an hour and the sensuous amber woody-musk base notes take over. You'll still be smelling the last tender traces of them at bedtime and it will all have been worth the journey.
Honorable Mentions: Giordani Gold, Enigma, Divine, Divine Sensual, Precious EDP
By Elena Vosnaki, editor of Fragrantica in Greek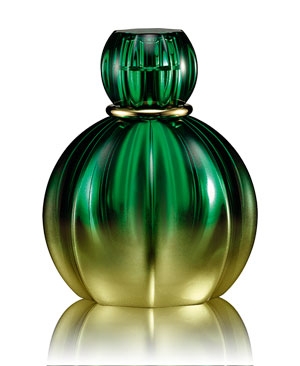 One of the few and far in between fragrances composed by Françoise Caron for Oriflame (as per the company's official info), Mirage had the stunning visuals to turn heads even before smelling its intense "magical broth" scent. The intensely green bottle and the red-haired heroine representing it, dressed in emerald flowing gowns (red enhancing the green) had me salivating even before holding the lovely rollerball vials they used to make and trying it on my own skin with all the apprehension reserved for ritualized experiences.
This most striking of colors, green being the color of horror movies and sorceresses' brews, is taken for a wild ride in Mirage. The peppery, mysterious and lush smell of vetiver and sticky, sweetly spicy resins engulf its core of dark, gothic rose with thorns. One can almost feel the ache of those "pricked thumbs" and the foreboding of [the] "wicked [which] our way comes" as per Macbeth's second witch's famous lines. But unlike Lady Macbeth you won't long to wash it off your hands, if it catches your heart. And it very well might, unless you're of the gourmands and fruity florals brigade, in which case step away like hordes of Huns are stampeding down your path.
Unusual for Oriflame fragrances Mirage was very potent and with a high sillage, making it a true love-it-or-hate-it perfume. And I say "was" because it is discontinued. In the hopes of having it re-introduced, even under another name, I am writing this elegy of its emerald-hued heart of darkness...
Honorable mentions: Enigma, Power Woman, Amber Elixir Night, S8 Night, Giordanni Man Notte, Freya, Love Potion.
By: Juliett Ptoyan, writer at Fragrantica in Russian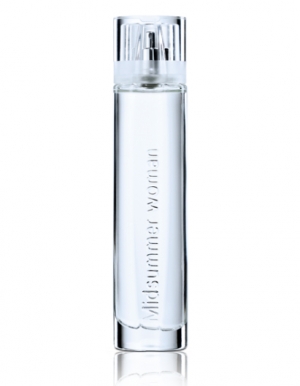 Oriflame catalogs gained popularity in Russia about 10 or 15 years ago and I clearly remember their fragrances since that time—and if someone were to ask me about the best ones, I'd name Freya and Midsummer Woman. The first one was totally different from anything this (and not only this) brand presented at that time—and, to be honest, I've never met a fragrance which reminded me of the kind of subtlety, freshness and the inner freedom of scent which Freya had: clear, a little frosty cedar, tender songs of the sea, and pale blue, a bit melancholic—all of this is about it (they also had Frey for men, but it was like what Gucci made with Rush: a legendary feminine scent and a pretty ordinary masculine). Freya also was produced as solid perfume but I had only the eau—in a heavy matte glass bottle which reminded me of northern fog or a blade from Scandinavian fairy tales.
Midsummer Woman (I mean the old version, because now we have completely another scent which barely has anything in common with the original formula) was built around a magical aquatic cloudberry-mimosa accord, very authentic and heavenly soft thanks to feathery musks. It was a perfect scent of an early spring morning—airy, light, perfectly clean and joyful. It was one more success of the brand, and, seeing it now in catalogs (I still love Oriflame for their lip balms and hand creams) I understand that its popularity is almost the same and it's good even if it's not that Midsummer which caught my attention one day in the 2000s.
HONORABLE MENTIONS: Enigma, Nomadic, Nomadic Him, Saga, Together Her, Elvie Firefly, Volare Spring Flower Parfum, Aloha Collection
By: Rouu Abd El-Latif, editor of Fragrantica in Arabic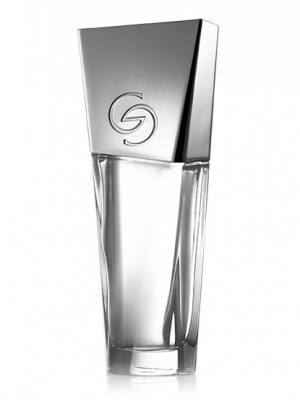 Affordable and always with novelties in sight—for perfume-loving teenagers this is heaven. Oriflame is one of the most widespread direct sales corporations in the world, crafting elegant, well-made inexpensive products, including a fine perfume collection. It's almost two decades of goodness since I met the sophisticated Oriflame Giordani Gold with its edgy floral creaminess of jasmine which was too much for the younger crowd. Later, in 2008 I had the stunning Oriflame Giordani White Gold with no regrets. Dosing myself used to be a pleasure.

It's a "good girl" type of scent: tame, nice, balanced and generous. An initial musky vibe pounces at first spray, then seeps softly and quietly on your skin, trailing a floral bouquet that tends to be lightly sweet rather than fresh. It barely evokes any fruity accords on my skin. The woodsy/patchouli binary comes deep and rich. Virtually nothing soapy, nor is it fresh, due to the ending, but it's decent, light and airy and holds a discreet floral tint that comes through the strong musky/woody accord.

Would I buy this again? Definitely yes. It's a good value for the money and it stands out more than many popular high end brand names out there. It's good for wearing to the office and to college on a daily basis, with moderate sillage and longevity of up to five hours of dour goodness.
Honorable Mentions: Amethyst Fatale , Amber Elixir , Elvie , Enigma , Embrace Her , Midnight Pearl , Precious Moments , Freya
By: John Biebel, editor and columnist of Fragrantica in English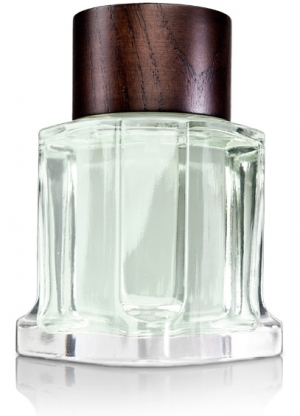 Oriflame's Native Force is one of those modern men's scents that combines the green and earthy elements of a fougère with the smooth and creamy aspects of a sandalwood attar. When mixed, the two make an intriguing herbal brew of numerous humid forest smells. From start to finish it is green and woody: beginning with lime, through spicy cardamom, ending on sinewy cypress.
Native Force is peculiar because of its silky character—something reminiscent of Turkish ayran, the yogurt drink made with mint leaves and salt. It's extremely pleasant, grounding, aromatic. The various spices (primarily cardamom and nutmeg) rise to the surface as well and add depth, while small doses of lavender, woods like guaiac and palo santo, create a solid resonant base on which the aromatic notes are most noticeable. Citrus is here at the top but doesn't play a broad role, just quietly supports the rest of the perfume.
Oriflame's herbal fougère works very well as a balanced, modern men's fragrance for its classy smooth edges and softly masculine character. Cypress has a wonderful ability to bring sparkle to a perfume, and it glows seductively in Native Force. This pulsating green beacon is a seductive wonder and yet still very cosmopolitan. It could be worn as easily in Helsinki as it could in Buenos Aires. It's blending of the aromatic with the smooth wood notes make it an international scent.
Honorable Mentions: Architect, Giordani White Gold, S8 Night, Manful
We wish a happy 50th anniversary to Oriflame!
Ladies and gentlemen of Fragrantica, have you tried any Oriflame fragrances? Please tell us about your favorite Oriflame scents, past and present, in the comments.