The Body Shop has been making the world a better place AND a better-smelling place since 1976. Its founder, the late Dame Anita Roddick, was a force of nature, shaking up the cosmetics industry with her commitments to fair trade, sustainable sourcing, truth in advertising and opposition to animal testing—long before the terms "green beauty" and "cruelty-free beauty" were coined and predating the ethical consumerism trend by more than a decade. By the time Roddick sold the company to L'Oreal in 2006, The Body Shop had grown into a global presence with stores in more than 50 countries around the world. Under L'Oreal, the brand expanded its footprint and today employs more than 22,000 people in more than 60 countries around the world, continuing Roddick's legacy in the 21st century with its Enrich Not Exploit™ manifesto.
With 108 fragrances listed here on Fragrantica, The Body Shop has given us some great-smelling products over the years, many of which remain staples in the brand's catalog. White Musk for women and for men and Japanese Cherry Blossom are enduring classics that continue to grace the pulse points of fragrance fanatics around the world. The brand was a pioneer in the custom-blending concept with its now discontinued (and highly sought-after) Invent Your Scent collection from 2007. Some Fragrantica members have been wearing the brand for 30+ years and recall with fondness the Dewberry perfume oil of their youth. Many scents have come and gone, but The Body Shop continues to offer delightful, affordable fragrances that you can easily find at your local shopping mall and feel good about purchasing. Fragrantica contributors from around the world share some of their favorites below.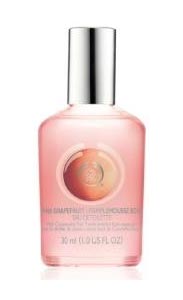 By: Jodi Battershell, editor and columnist of Fragrantica in English
Grapefruit fragrances supposedly make a female wearer "smell" younger to men, according to an oft-cited 2005 study from The Smell and Taste Institute of Chicago. (2005? I didn't realize the study was so old. If any scientists are reading, please know that fragrance culture has changed so much in 12 years that it's probably time to take another look at the subject.) Personally, I don't give a damn...but I won't judge you if such a perception is important to you.
However, I can tell you that finding a good, true, pure grapefruit aroma is no small feat. Far too many have a prominent sulfur overtone. Many others veer sharply into cat-pee territory or fade away into a typical white musk dry-down. You can spend a lot of time and money seeking a decent grapefruit perfume, or you can cut to the chase and go for The Body Shop's Pink Grapefruit, which is one of the best out there and highly affordable, too.
Pink Grapefruit is not complex. It has no other notes and is linear on the skin. Citruses are notoriously fleeting and this one won't get you through the whole workday, but for those three to four hours that it lasts, it's pure magic. Clean, fresh, never offensive, always office appropriate, Pink Grapefruit is joyous sunshine in a bottle. You can punch up the sillage and longevity by layering it with The Body Shop's bath and body care products in the same scent. (Some folks also swear the body mist lasts longer than the EDT.) Your mileage may vary, but at $15 US for a 1 oz. bottle, you can spray as often as you like and still keep your piggybank happy.
Honorable Mentions: White Musk Libertine, Red Musk, Satsuma, Shea, Javari, Love ETC...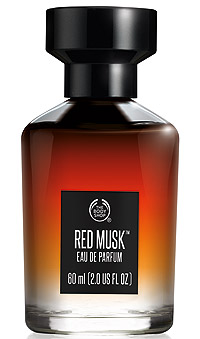 By Elena Vosnaki, editor of Fragrantica in Greek
When I first discovered The Body Shop I was a teenager. This also happened to be a time when the company was run by its founder, Anita Roddick, and not by the conglomerate that is L'Oreal. It gave a wholesomeness to the concept which I sorely miss. I also miss (sorely!) some of those fabulous, early perfume oils with imaginative and totally incongruent names: Japanese Musk, Azmaria, Ananya and Woody Sandalwood (the latter was a huge hit on my crush!). These are no more... Thankfully, in an array of mainstream and much more forgettable scents that get discontinued at seemingly lighting speed, there are still a couple The Body Shop fragrances that manage to capture my interest. The latest has been Red Musk.
I discovered Red Musk on the recommendation of a friend from Fragrantica and I thank her for it. I bought the perfume oil on the spot and didn't regret it. The advertising copy insists this is a spicy and unconventional fragrance for fiery situations, but what I get is the cozy core of the original White Musk powdery scent drydown, ornamented with the lushest tobacco and dried fruits overlay. In a way it's like a lighter, subtler Burberry London for Men, a very fetching scent in its own right. Red Musk is like a fluffy terry robe that a handsome man who smokes pipe tobacco with apricot flavor has worn for a few days; it has that soft, enveloping lived-in feeling that is both a consolation and a longing, and I happen to be a total sucker for this kind of scents. Maybe you are, too?
Honorable Mentions: English Dawn White Gardenia, Indian Night Jasmine, White Musk perfume oil.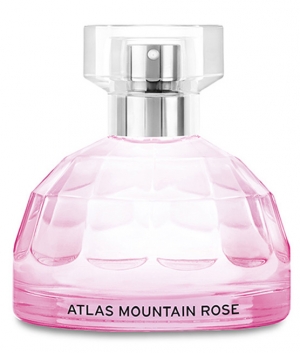 By: Sofia Shang editor of Fragrantica in Chinese
Somehow, natural rose scent has became a staple olfactory treat to me as I go right past people's rose gardens every day when I walk my dog. However, perhaps due to the familiarity factor of roses in my daily life, I can be overly picky about rose-themed scent at times. All those could've, should've, and cost-effective analyses occupied my cerebral cortex. This was until one day I sprayed a bit of The Body Shop's Atlas Mountain Rose on when stocking up on some bath products. Without too much critical analysis, this rose perfume reminds me the joy of simply wearing something floral, soft, feminine, and the enjoyment of living in the moment by stopping and smelling the roses.
Despite being a scent from a bath and body brand, Atlas Mountain Rose exudes quality and fine perfume depth. The sweet and fresh citrusy opening gives the otherwise dewy and fresh morning rose a bit of vibrant boost. Soon, a powdery veil wraps around the rose scent nicely. This feminine vibe reminds me of rose water, cosmetic powder and things that could be on Marie Antoinette's dressing table. Amber brings mouth-watering sour and savoury tinge and a bit of musk hint, making the ending rather tantalizing. Like a warmer cousin of Sa Majeste la Rose, or a less bourgeois sister of Bvlgari's Rose Essentielle, Atlas Mountain Rose is a lovely fresh rose scent with a cozy heart. Just like most TBS scents, you can easily wear this on a daily basis, just to feel prettily clothed in scent.
Honorable Mentions: White Musk, Kistna, Japanese Cherry Blossom, Coconut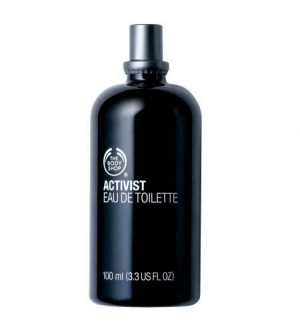 By: Marlen Elliot Harrison, co-editor of Fragrantica in English
Opening with a green, citrus burst, the topnotes immediately give way to the warm sandalwood and amber heart. Remember the sweetness of Opium pour Homme? Activist is quite similar with an almost root beer like vibe! Remember the wonderful woods of Egoiste? Activist has them too, albeit more subtly! I also detect hints of patchouli and cinnamon in subtle doses. In fact I'm quite sure that Activist was The Body Shop's answer to the Burberry and Zino paradigm of sweet, rich, woody aromas of the late 80s/early 90s.
In its original formulation, Activist offered outstanding longevity and powerful sillage and though the current formula is almost exact, the longevity seems to have suffered a bit. Still, for the price (around $28 USD for a 100ml EDT), it's hard to beat the ambery goodness of Activist. Though no longer the powerhouse it once was, if looking for something that alludes to these other masterpieces but is also budget-friendly, you'd be hard-pressed to find something as suitable as Activist.
Honorable Mentions: Of a Man, Beleaf, Oceanus, Moringa, Fuji Green Tea, Satsuma, Midnight Bakula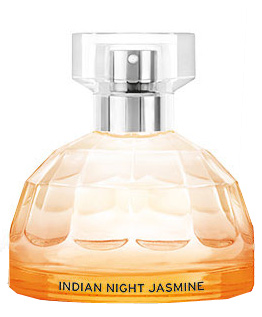 By: Rouu Abd El-Latif, editor of Fragrantica in Arabic
Although it has been discontinued; the beautiful Neroli Jasmin is still one of the best scents ever made among The Body Shop fragrance collection. The sparkly smell of jasmine is smoothed over with the sweetness of a soft vanilla, slightly blurring the expected floral theme; this is no heady floral nor creamy jasmine. On my skin this is a bright, crisp and subtly delicious, slightly sweet floral scent. Neroli Jasmine evolves through floral accords ending with a sunny sandalwood accord. This scent could bring up your mood upon first spray.
And although it's gone, it could very likely be replaced by the more recent Indian Night Jasmine which isn't identical, but similar enough that it vibrates at the same frequency. A little warmer? More ambery? It might be less greener? Yes, I think it is. As a fan of old The Body Shop Neroli Jasmin I found Indian Night Jasmine to be a lighter version that still warrants attention. Moderate sillage and quite impressive longevity +5 hrs when layered over body mist or body lotion.
Affordable and a complement-getter without being obtrusive; a little detail that may make your day…
Honorable Mentions: White Musk, Amorito, English Dawn White Gardenia, British Rose, Moroccan Rose, Lychee Blossom
And now, over to you, dear readers. What are your favorites from The Body Shop? What discontinued fragrance would you like to see The Body Shop bring back?