Renowned perfumers often leave their mark with a single famous creation that changes the industry, but few do so with not one but many different perfumes. Perfumer Jacques Cavallier is just such a figure, having changed our scented world with such industry changers as Christian Dior's Midnight Poison, or Issey Miyake's L'eau d'Issey. He has produced perfumes for houses as famous as Givenchy and Lancôme, designers like Stella McCartney, and niche lines like Eau d'Italie. Although he has one of the most extensive backgrounds in natural scent materials, it was his inventive use of Calone-1951, the component sometimes referred to as "watermelon ketone," that brought him the most attention for his early creations. He brought a freshness and light to perfumes like L'eau d'Issey that re-imagined what a feminine fragrance could be.
Cavallier was fittingly born in 1962 in Grasse, France: the third in a series of perfuming men. Like his father and grandfather before him, he dedicated himself to the study there in his home turf. It is reported that his family has been centered there in Grasse reaching back to the 16th century. Such a fascinating pedigree isn't lost on Jacques, and he often cites his family as his biggest influence. He studied French and Spanish at University of Nice, and then went on to work for the perfume company Charabot. It was a few years later when working for the famous perfume and flavor company Firmenich that he met Alberto Morillas, with whom he collaborated on many perfumes.
He moved on to the LVMH group (Louis Vuitton Moët Hennessy SE) in 2012, where he now works together with François Demachy as in-house master perfumers, working on the new collection of Louis Vuitton perfumes first released in 2016 - the brand hadn't released any scents since the mid-twentieth century, marking new territory in creative exploration for them.
Jacques is a perfumer of great variation and considerable range. His work is intensely wearable, and it may be due alone to this singular quality that he was awarded the Prix François Coty at the Prix International du Parfum in 2004. As the editors and writers here at Fragrantica were looking through his catalog of perfumes, we all agree, there are so many great fragrances from which to choose. Selecting "Best in Show" candidates is difficult when it comes to a nose that has had as many successes as Jacques Cavallier.
Lancôme Poême
By: Sofia Shang editor of Fragrantica in Chinese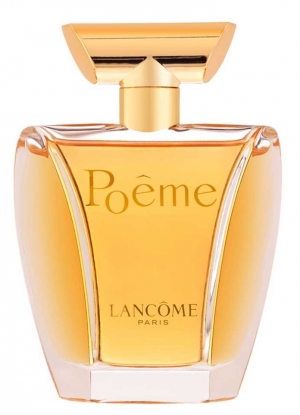 "Get'em when they are young!" is what I heard quite a bit from some lovely Fragrantica members about how the youngsters should be exposed to more classic perfumes before they were brainwashed into thinking sugary fruit salad type of scents are the only perfumes. Luckily, when I started discovering the wonders of the perfumed world back in high school about ten years ago, I met Lancome's Poême by chance. This golden, warm and joyous perfume opens up its welcoming arms and showed me a glimpse of how something considered old can still be so relevant, and how something classic does not necessarily need to be somber, instead it can be glorious and bursting with golden light.
Poême is a quite unusually happy perfume from start to dry down, and it can easily catch your attention and lingers in your memory. It has a slightly astringent opening, sharply sweet yet in a warm way, which reminds me of the soothing feeling you get when using Florida water on a hot summer day. The rest of the scent is floral, floral, and floral! However, it is not a stereotypical floral bomb type of "sexy" scent we see in many indole-ladened post 2000 perfumes. Instead, Poême is all sunny, yellow floral with its own confidence, charm and splendor, simply happy to be. The flowers here are well-blended, showing prominently powdery and comfy mimosa, dazzling and flirtatious narcissus, and sweet and sunny orange blossom and tuberose combo. Velvety vanilla softens the explosive floral heart, and lingers for hours or days on clothes, reminds you of the golden and cheerful encounter Poême has brought to you.
Thank you, Jacques Cavallier for creating such a wonderful piece like Poême! It is like a curvaceous pin-up girl, not an anorexic runway model; it is like a big number theater production full of live music and color, not your cheap sitcom with overly routine props and scripts. It is a breathtakingly gorgeous Poême!
Honorable Mentions: Stella McCartney Stella (2014), Yves Saint Laurent Cinema, Christian Dior Midnight Poison, Lancome Magnifique, Bvlgari Bvlgari Pour Homme.
Yves Saint Laurent: Opium Pour Homme Eau de Parfum
By: Miguel Matos, editor of Fragrantica in Portuguese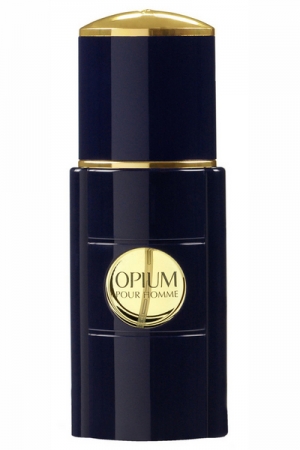 My first great love in the oriental perfume region. This must be for me one of the most perfect intoxicating scents of resins and spices ever made. The eau de toilette is good, but please get it in eau de parfum, for it is much better. Vintage, preferably, since YSL has watered down the juice recently. The bottle is mysterious and elegant, sleek and refined, with the golden window to the liquid. This is a concentrated tolu balsam scent with a very prominent black pepper top. The spices are extremely important here and anise is what creates the dynamic between all the notes, almost to the verge of gourmand. The base is an ultra thick amber with bourbon vanilla to make it sweet. There is a palpable sensation in Opium Pour Homme Eau de Parfum. It tingles, it caresses, it drizzles like honey, it is embalming and enveloping. I have never smelled anything like it and I had 4 bottles of it.
Opium Pour Homme must have been a success but it was also a very innovative fragrance for that time. Masculine sweet orientals like this would be more common in the feminine market. I wonder why I don't smell this perfume anymore on anyone. I have been told that the perfume shops can't sell it anymore and is expected to be discontinued sometime soon, but I hope that's just a rumour. For me Opium Pour Homme Eau de Parfum remains one of my all time favorites. And now I noticed I ran out of it and have to finish this text in order to buy another bottle....
Honorable Mentions: Alexander Mc Queen Kingdom, Issey Miyake Le Feu d'Issey, Jean Paul Gaultier Classique, Lancôme Poême, Stella McCartney Stella, YSL M7, YSL Nu
Yves Saint Laurent Nu
By: Elena Vosnaki, editor of Fragrantica in Greek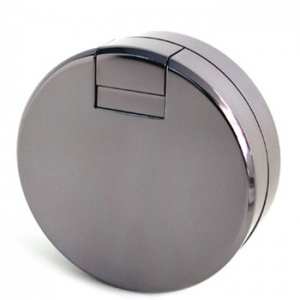 How callous and superficial is a reviewer who judges the worthiness of sampling a particular perfume depending on its packaging and ad campaign? I hereby confess I am such a callous and superficial reviewer regarding Nu Eau de Parfum by Yves Saint Laurent. And hindsight is a bitch. The fragrance is amazing on top of its fancy, futuristic, Tom-Ford-designed packaging (a descendant of Khan Noonien Singh, like its sibling Rive Gauche?) and its touchy-feely-sexy ad campaign.
The collage of naked body parts which marketing provocateur Ford had overseen for the advertising of Nu (naked in French) was followed by the even more conspicuous lewdness of the heavy-set features of Emmanuelle Seigner, seemingly in an orgasmic apex, in the arms of an unknown model, for the glossies promoting Nu EDT a couple of years later. In any other brand and led by any other guru, one is bound to raise an eyebrow thinking "yeah, yeah, perfume as seduction, on the nose, riiiiiight, NEXT!" For YSL (one of my favorite brands, back when Yves was still capable of reading his beloved Proust, and purveyor of my seminal intro into the afición) and Ford's annoyingly ribald, yet bull's-eye-hitting ability, I made an exception.
Nu EDP, overseen by capable Jacques Cavallier, crept upon me with all the delicate clamor of huge woody and balsamic chords, resonating at once, one on top of the other, under the auspices of a spicy cardamom note which grabbed me by the lapels: "Hey, don't you dare look at any of those lesser perfumes. Eyes on me. Not a sound!", it ordered. And I listened. The incense mystery was certainly conductive to awe, the woody spices a familiar personal weakness, and the powdery embrace of the allied forces of orris, ambergris and musks a confident leap into sensualism. Alright, I was on my knees at fist whiff.
Unfortunately for anyone sharing my tastes, Nu, like Khan himself, was too formidable for its own good, therefore exiled to Ceti Alpha V, i.e. discontinued soon afterwards. Luckily, by the graces of internal praying, a re-issue is available in La Collection YSL. We should be thankful for small miracles, it's all we get in this life.
Ηonorable Mentions: Mania Armani (2000), Le Feu d'Issey (Issey Miyake), Cinema (YSL), M7 (Yves Saint Laurent), Rive Gauche pour Homme (YSL).
Cartier Pasha de Cartier
By: John Biebel, co-editor of Fragrantica in English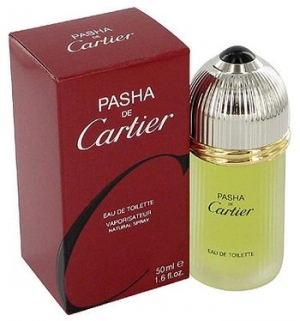 You may want to light a cigar and turn a page in that big leather-bound book when we talk about Pasha de Cartier. Fragrance doesn't get more manly than this. To say it feels "classic" barely reflects the aromas that make up this strong and memorable scent. It is distinctly old fashioned, yet was made in 1992 - Jacques Cavalier was reaching back to a legendary vault of all things that made up a masculine scent and put them together in Pasha.
It sprays on strong and bold, full of the opening blast of mint and citruses and moving quickly into a center of classic fougère: lavender, labdanum, patchouli, and in this case, a big dose of oakmoss. What gives Pasha its particular twist is the clever use of spices. Anise, caraway, and coriander show their sweeter sides, just hinting at a gourmand flourish. What makes Pasha such an interesting scent to wear is that it doesn't easily fall into a category. It hints at leather, tobacco, eau de cologne, but truly carries its own weight as an original composition. It has great projection and longevity, and a dry down that warms into a very creamy sandalwood. Spices still hold on till the very end, with a smoldering, woody tenacity. It ends with a whiff of blue powder as many oakmoss-heavy fragrances do.
Pasha can be an acquired taste - it comes on very strong and asserts itself. It could also be mistaken for an over-the-top piney cologne from the 70's, so it needs a few minutes to settle into the skin. Very soon, however, it begins its magic and releases savory secrets. It never falls too deeply into the dark, always retaining the optimism of a gentle lavender, smooth wood notes, and grounded well in a barely noticeable drop of patchouli. Because most of its character is formed from base notes, Pasha de Cartier could risk being a flat, opaque wall of manliness, but this doesn't happen here. Instead this fougère shows us a lighter side while still retaining its classic proportions.
Honorable Mentions: Alexander McQueen: Kingdom, Issey Miyake: L'Eau D'Issey Pour Homme, Yves Saint Laurent: Rive Gauche Pour Homme, Roger et Gallet: Eau de Gingembre
Yves Saint Laurent Cinéma
By: Rouu Abd El-Latif editor of Fragrantica in Arabic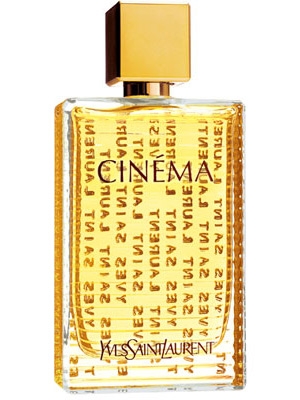 His dual Issey Miyake L'Eau d'Issey Pour Homme and Issey Miyake L'Eau d'Issey Parfum followed by the perplexing unicorn Issey Miyake Le Feu d'Issey from the same house were exceptional, setting 90's boundaries to a whole new challenge. By the same token, Monsieur Cavallier kept revising the perfume industry with winsome, variant compositions during the last two decades. Definitely, he is a game changer. Picking only one of his creations was hard and confusing!
Yves Saint Laurent Cinema entirely holds tribute to the Yves Saint Laurent DNA immersed in high-end haute couture of the fine French house. For decades their designs reanimated that sophisticated sense of fashion. I'm impressed with Cinema's sophisticated elegant opening, revealing bold confidence. It's a creamy-orange opening, settles sunny rather than being heavy, tossing in a lovely depth of fizzy-vanilla along the way. A warm light floral bouquet illuminates an ambery twilight of almond-vanilla, conveying bursts of rich gourmand fantasy. Cinema is all about relaying, like flashback scenes, one stage artistically linked to another. While dismissing all the non-soapy notes or fresh flowers, there are snatches of creamy golden jasmine close fitting into the entire glorious composition - perfectly. Although it develops to a warm blend of non-syrupy vanilla, it rebounds with undertones of nippy, sweet clementine, reviving the citrus feel of that slightly loud opening. Leisurely it dries down to a little perversion of a soft a spicy sweetness delivering comfort, beauty, and a feathery feel, like a cuddle.
Cinema initially gets your attention due to being attractively soft rather than being groundbreaking. A lace-like kind of smell that never fades or is out of date; it's a timeless beauty and plays with the accords of elegance, sophistication, and charm.
Honorable Mentions: Givenchy Hot Couture, Issey Miyake L'Eau d'Issey pour Homme Edition Bois,Stella McCartney Stella, Jean Paul Gaultier Classique Eau de Parfum, Paco Rabanne Ultraviolet, Yves Rocher Vanille Noire, Christian Dior Midnight Poison, Diesel Fuel for Life Homme
Bulgari: Bulgari Pour Homme
By: Marlen Elliot Harrison, co-editor of Fragrantica in English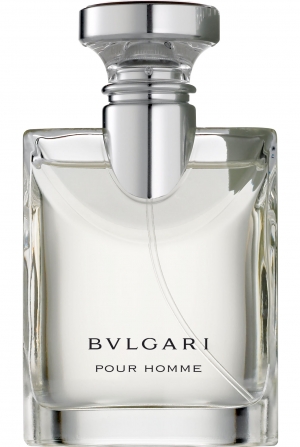 With so many warm, oriental and grandly present aromas signed by Cavallier like those mentioned above, Bvlgari pour Homme (1996) illustrates how sometimes a perfumer can offer something wholly unexpected and perfect in its subtlety. In fact, the esthetic of the entire Bvlgari family of fragrances - many (17!) authored by Cavallier - seems to be understated simplicity and Bvlgari pour Homme is a simple cup of steaming Darjeeling tea.
Of course, Bvlgari pour Homme is really so much more, and the original composition boasted a complex array of notes including woods, citrus, flowers, musk and resins. But the aroma wears so cleanly and so transparently that it truly creates an aura of freshly washed skin rather than announcing "I'm wearing fragrance" (and some of Cavallier's greatest hits are triumphantly full-bodied). This quiet sillage is also one of its main drawbacks - this is a 10 spray scent. Of course, many of the Bvlgari scents are quieter than many other major designer releases and this seems to suit some audiences just fine. I later adopted Bvlgari pour Homme Extreme with its heightened citrus and balsams because of its stronger presence overall, but these two are truly quite similar. Cavallier worked similar subtle citrus magic with his contributions to Issey Miyake fragrances.
Honorable Mentions: Midnight Poison, L'Eau Bleue d'Issey Pour Homme, L'eau d'Issey, Kingdom, JPG Classique, YSL M7, YSL Cinema, Oh La La.
Which of Jacques Cavallier's perfumes do you think are the Best in Show? Join in the conversation by leaving a comment in the comments section below.