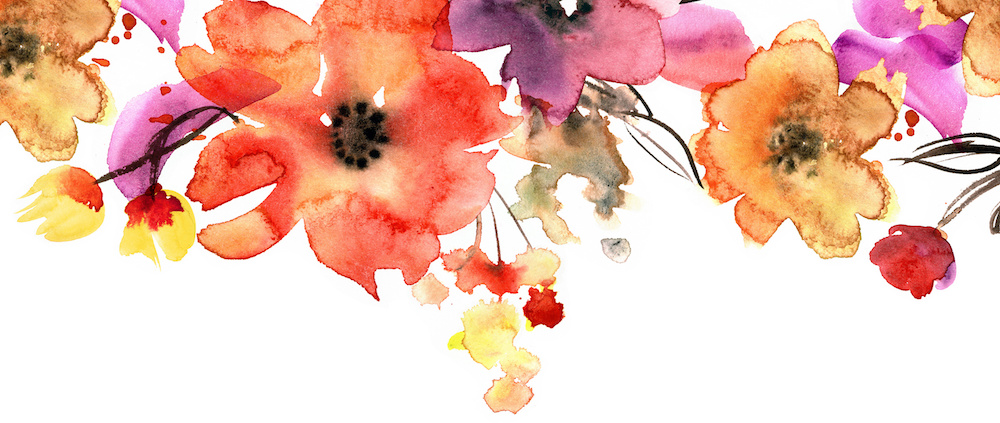 Fragrantica is so pleased to celebrate the first anniversary of its popular Best in Show column by returning to the inaugural topic in the series. As the vernal equinox marks a shift in temperatures around the globe, so too does it mark a shift in many of our fragrance habits. Out go the winter favorites and in come the scents we've been waiting to wear with the change in weather.
Last year's (2016) choices included En Passant Frederic Malle, Borsari Violetta di Parma, Anais Anais Cacharel, Donna Karan Gold, and Eau de Rochas pour Homme.
This year, we select a new group of fragrances that we hope you'll enjoy reading about. Please join us by sharing your own spring favorites in a comment below! And to accompany your reading, enjoy a bit of Vivaldi...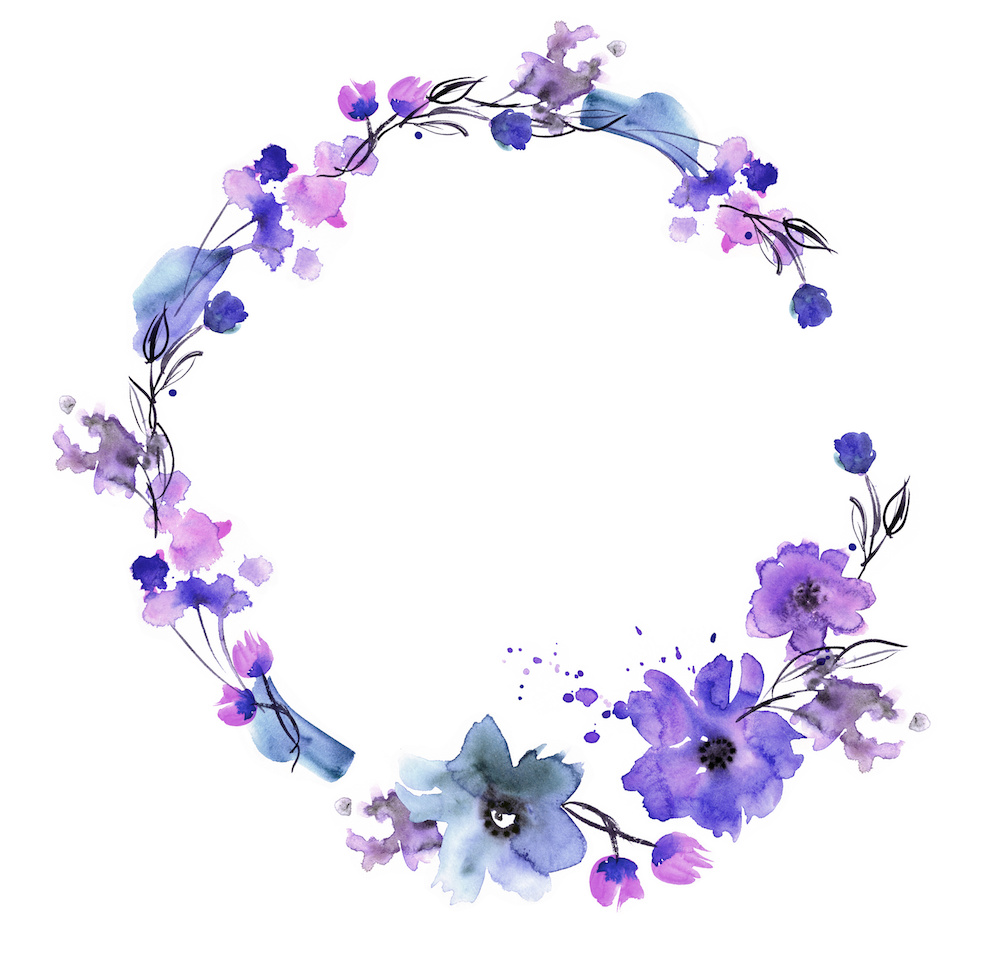 By: Stefanie Jähn editor of Fragrantica in German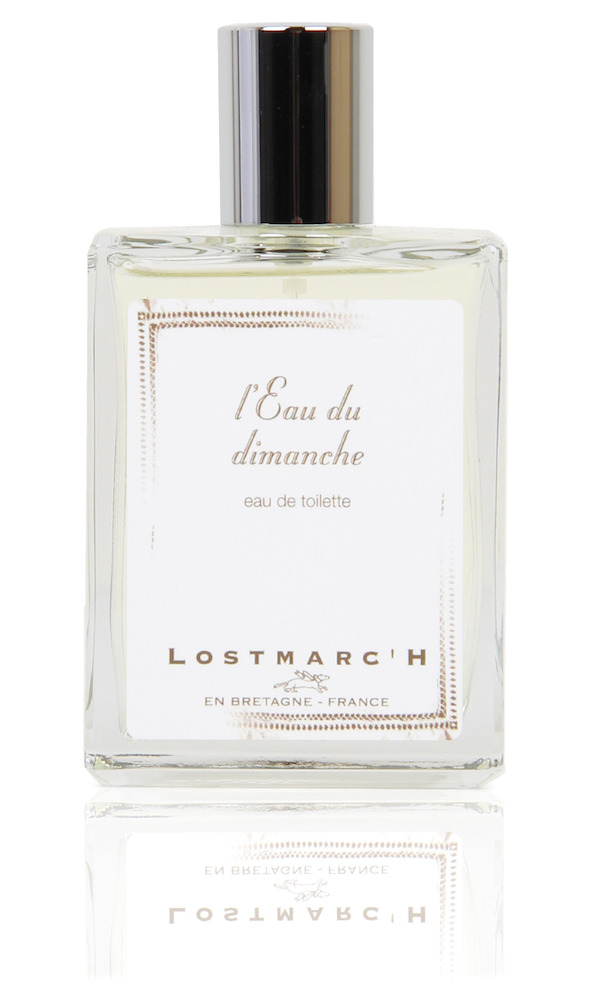 By the time February rolls around I start to long for springtime and begin to annoy my friends and family with spotting signs of spring - or rather looking for them in a kind of wishful thinking way. So when I was suddenly struck by the cool, yet sweet breath of spring while hiking one Sunday in thick snow, I stopped in my tracks looking befuddled for the mystery source of this impossible scent. Well, I had completely forgotten that I had sprayed on a sample of L'Eau du Dimanche. Which turned out to be my wishful thinking in a bottle: The smell of a Sunday in early Spring.
The initial sensation of L'Eau du Dimanche feels like waking up from a deep slumber to open a window on an early morning and taking deep breaths of the fresh and cold air. Citrusy, minty and herbaceous greens unfold, fresh and cool lemon, petit grain and verbena in a meadow that is still sleeping under a misty veil. But eventually a sun, reminiscent of orangey freshness rises and bathes some wild violets in its warmth until they emit their delicate scent. Soon the early dusk lures back inside the home, to blonde woods and a soothingly warm tonka.
Whenever I smell L'Eau du Dimanche, I see a picture perfect spring day with a clear blue sky just begging me to sit outside in the fresh air with a warm cup of tea (jasmine scented white tea) to marvel at the wonders of this time of year.
Honorable Mentions: Lorenzo Villoresi Iperborea, Demeter Fragrance Wet Garden, Lise Watier Neiges, Serge Lutens Bas de Soie, Oilily Oilily Classic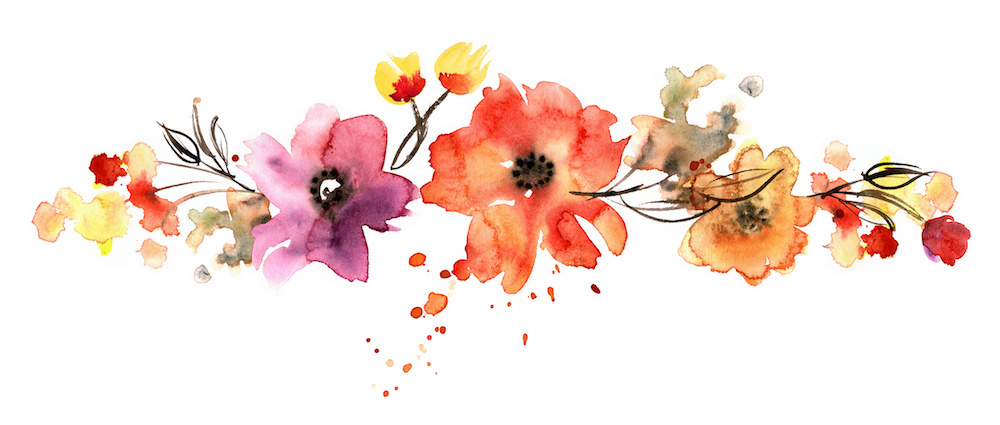 By: Marlen Elliot Harrison, co-editor of Fragrantica in English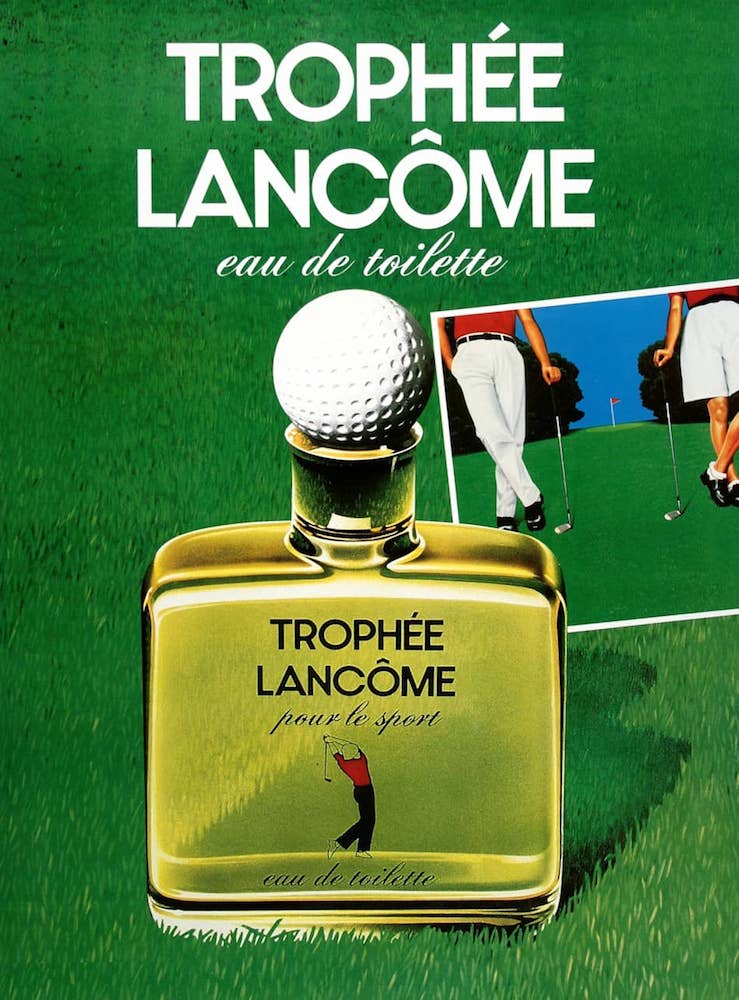 To me, spring spells bright citrus, gentle florals and fresh, grassy greens. Trophee Lancôme was developed in honor of the professional golf tournament which was staged in Saint-Nom-la-Bretèche, France from 1970 to 2003 and as such it was intended to be a bright, verdant aroma. It succeeds at this in every way without resorting to extremes of galbanum, tea or or tomato leaf. Instead, it offers a well-blended and still relevant blend of citrus, florals (jasmine), musk, green leaves (bay, basil, petit grain) and lavender. Every winter when spring begins to peek around the corner, I reach for my bottle of Trophee. I've been doing this for almost 30 years now and I never tire of the comforting aroma.
Fragrantica reviewers agree, Lancôme really needs to re-issue this. Although intended for men it garnered a following by women as well. Originally launched in 1984 it was re-launched in 2002 but has since disappeared from shelves; luckily, a few bottles can still be found on Ebay. I've discovered other springy greens throughout the years (Eau de Sud, Greeenergy, etc) but nothing really compares to Trophee.
Honorable Mentions: Annick Goutal Eau du Sud, Givenchy Eau de Givenchy, Yves Saint Laurent Baby Doll, Givenchy Greenergy, Kenzo Ca Sent Beau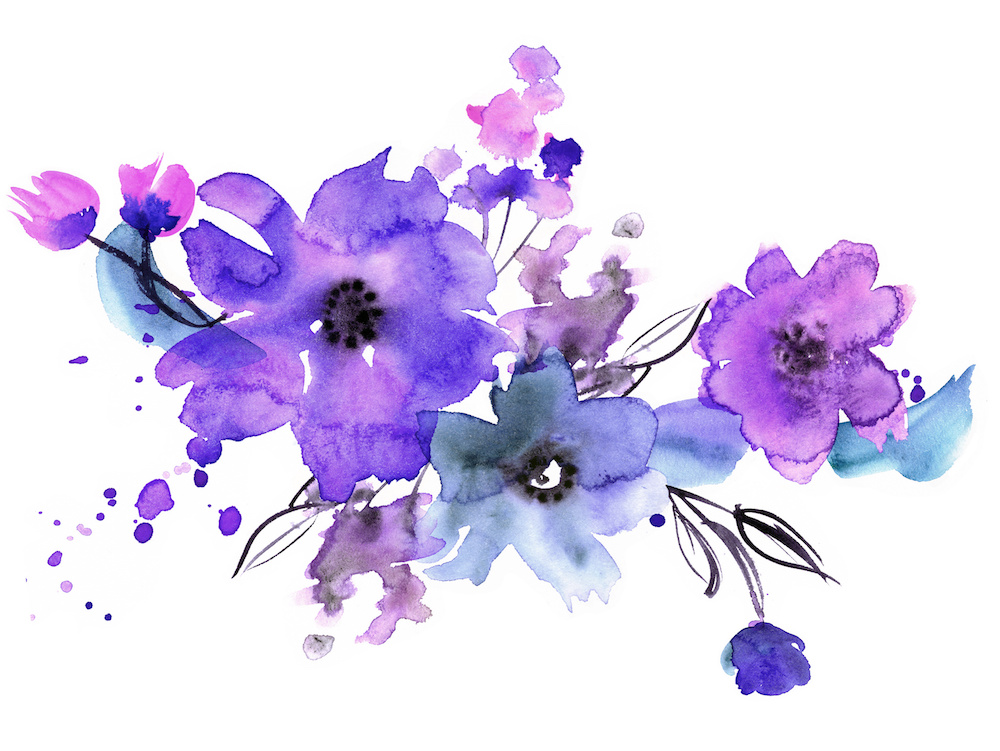 By: Elena Vosnaki, editor of Fragrantica in Greek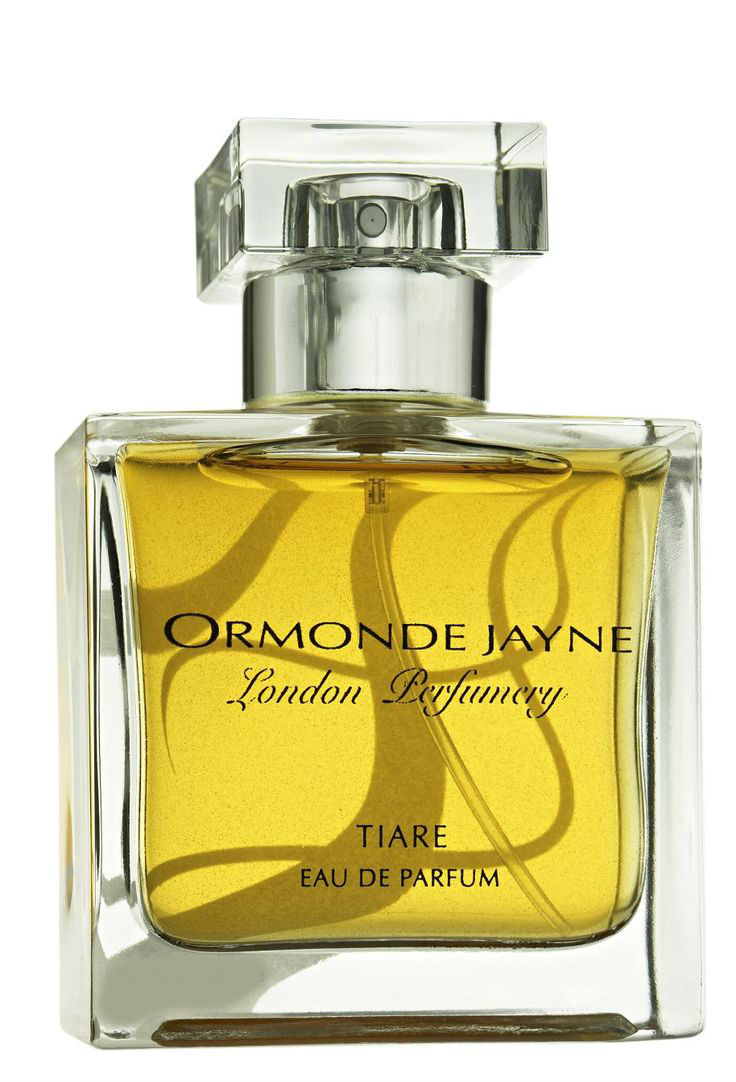 Radiant, yet weightless, Tiare by British niche brand Ormonde Jayne radiates the sharp, bright light that one notices reflected on sunny days in the northern extremities of the Northern Hemisphere, rather than the tropical beaches evoked by its name. Possessing an arrestingly optimistic streak of intense citrus (lime and mandarin) alongside shimmering, diamond-like sparkling florals in the heart, the composition of Tiare projects with an unexpected verdancy and a scintillating aldehydic shimmer akin to sipping champagne on ice. In its way a discombobulating fragrance, but all in the best possible sense!
Springtime naturally lends itself to floral fragrances, at least if one is inclined to cajole their surroundings to the appropriated function of the season. But the crucial element seems to be that there needs to be a cool element which suggests the transition of cold into warmth and the dew, which precedes the hottest days of summer that make flowers wilt and become a bit too much. Tiare manages to retain this precious chill, combined with a prized (for me at least) "smart is the new sexy" vibe.
The initial impression resembles Cristalle by Chanel, the folding of mossiness and cool grass into hesperidia. The kinship is more pronounced with Cristalle's Eau de Parfum concentration, in which the floral heart shimmers underneath the sharper elements, lending creaminess and discreet sensuality. In Tiare the gardenia, ylang-ylang and jasmin take the role that in the former was reserved for honeysuckle, imparting a mild sweetness that never becomes too much. Another example of the delicious champagne-bubbles-feel I'm getting would be Miller Harris Fleur du Matin and lovers of either scent are strongly urged to sample Tiare. You can thank me later...
Honorable Mentions: Le Temps d'une Fete (Patricia de Nicolai), Oeillet Sauvage (L'Artisan Parfumeur), Paris (Yves Saint Laurent), Aqua Allegoria Flora Nerolia (Guerlain), Kelly Caleche (Hermes).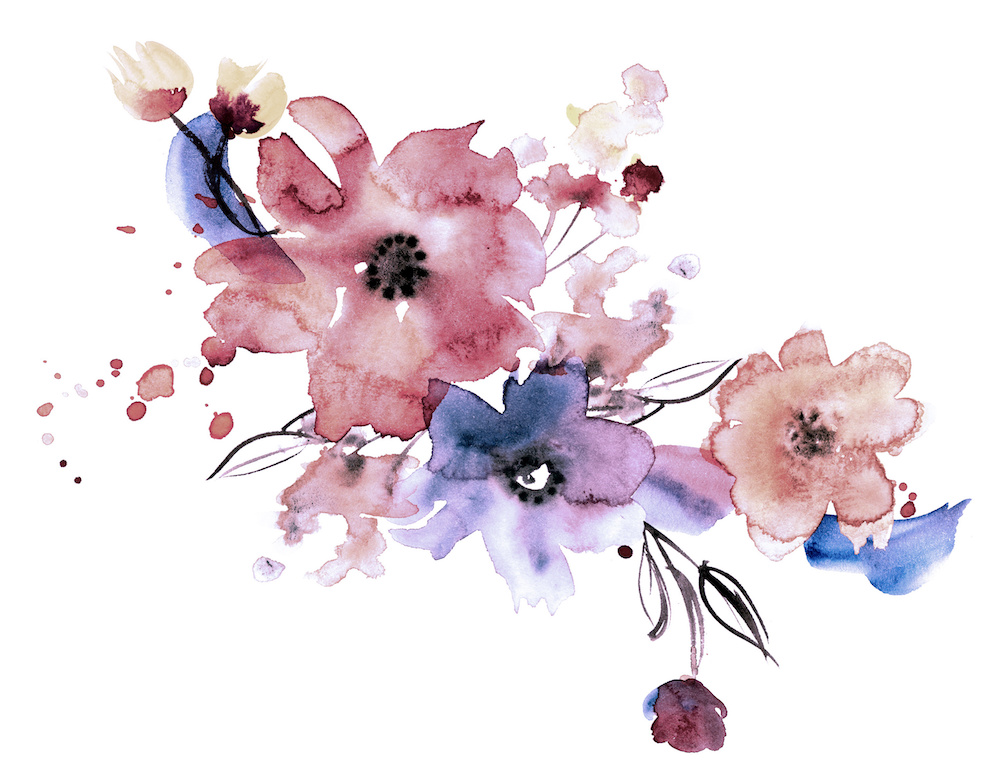 Serge Lutens Vitriol d'Oeillet
By: John Biebel, co-editor of Fragrantica in English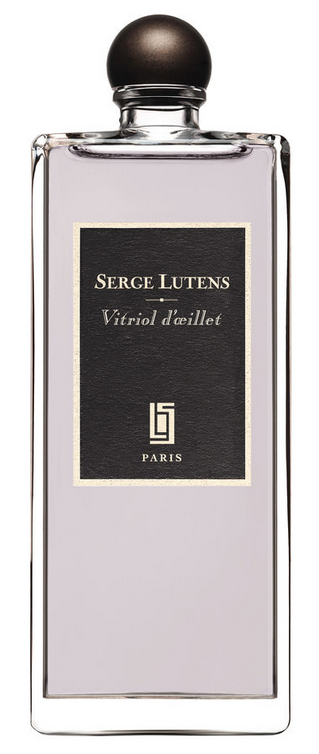 Spring is the season of contradictions, and artists have explored this theme for many years. The earth undergoes a violent reawakening, with plant stalks forcing their way upward. Serge Lutens, a master of floral perfumes that have a "bite", brought this philosophy to his perfume Vitriol d'œillet. The name itself, roughly translated as Vitriolic Carnation / Carnation's Vitriol, is spiky, sharp and contradictory. The perfume is a perfect accompaniment to Spring's charms; a sunburst of bold natural-feeling notes singing emphatically on the skin.
Vitriol d'œillet opens with sharp carnations. These are the lovely, spiky, florist's carnations that smell frosty and sweet and almost trick you into thinking it's a dandyish men's aftershave. They still have some cold dew from the florist's fridge on them. But "vitriol" is here, too - and as Serge Lutens loves to play with words, it can mean the chemical state (sulfuric-like acid) or the venomous indictment with words, like the vitriol that comes from an angry newspaper editor.
The carnations are joined by spices like paprika, cloves, and nutmeg and create a full-bodied, round, warm undertone to the sharp opening. It travels along its trail merging warm black pepper with citrus-like pink pepper. About an hour into wearing, Vitriol d'œillet evolves into a beautifully rich carnation experience, a full-bodied and wearable all-day perfume. It's a perfect launch from Winter into Spring, as our skin emerges from the heavier fragrances we've been wearing to the new light of brighter days.
Honorable Mentions: Annick Goutal: Eau du Sud, Caron: Royal Bain de Caron, Caron: Le 3' Homme, Clinique: Aromatics in White, Diptyque: Geranium Odorata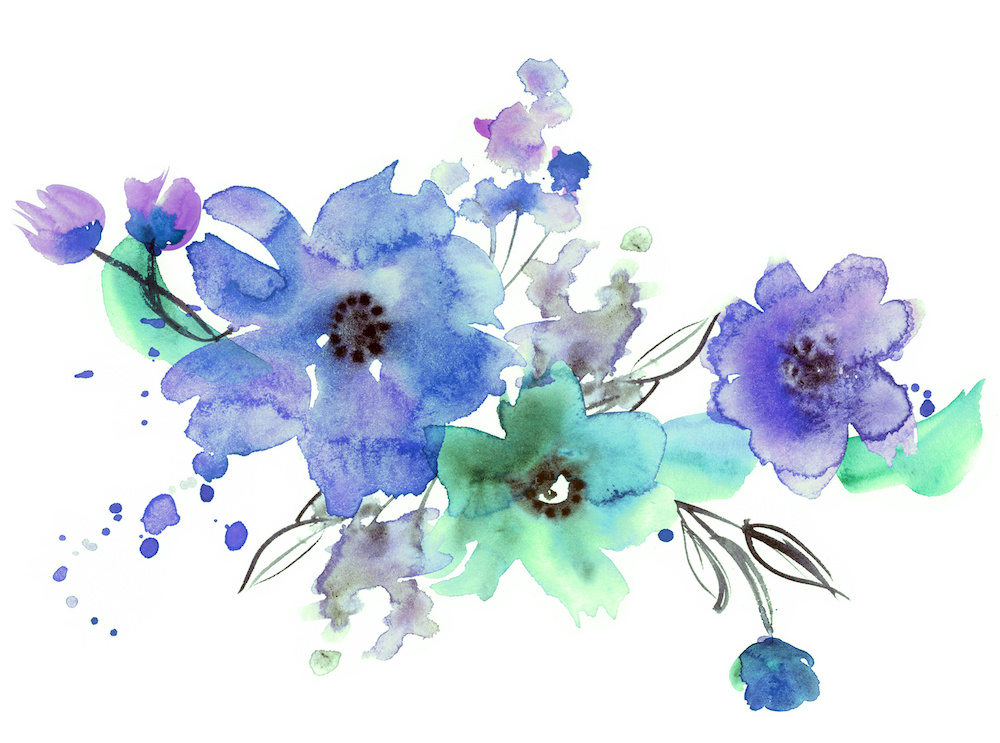 Antonio Visconti
Fleur et Feuille de Jasmin
By: Miguel Matos, editor of Fragrantica in Portuguese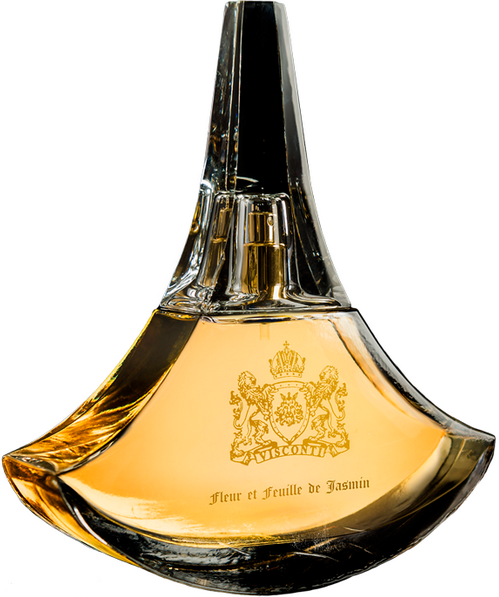 Spring in my country has already started to show itself. On my street the first sign of spring comes from a neigbour's garden. He has a big jasmine bush and in March it starts to bloom furiously with thousands of little white and pink flowers. The whole street is highly fragrant, especially at night and it's a heady scent that makes crossing the street an intoxicating experience. I love it. So the smell of jasmine is always for me a symbol of spring. Spring at night to be more exact. Antonio Visconti is one of my favorite Italian brands and it has the perfect depiction of jasmine, with flowers and leaves included. It's appropriately called Fleur et Feuille de Jasmin.
Fleur et Feuille de Jasmin is a jasmine soliflore that captures not only the indolic white flower blossom that we all recognize instantly in a very natural and sensual take but it also has some green and dewy aspects that make it richer and more interesting. This is a natural depiction of the plant but it is also voluptuous and opulent and more suitable for wearing at night. Just like the flower that prefers to release its powerful scent under the moonlight.
Honorable Mentions: Revlon Jontue, SP Parfums Sven Pritzkoleit Sunmilkflowers, Yves Saint Laurent La Collection Y, Donna Karan Donna Karan Gold, Giardino Benessere Pompei Garden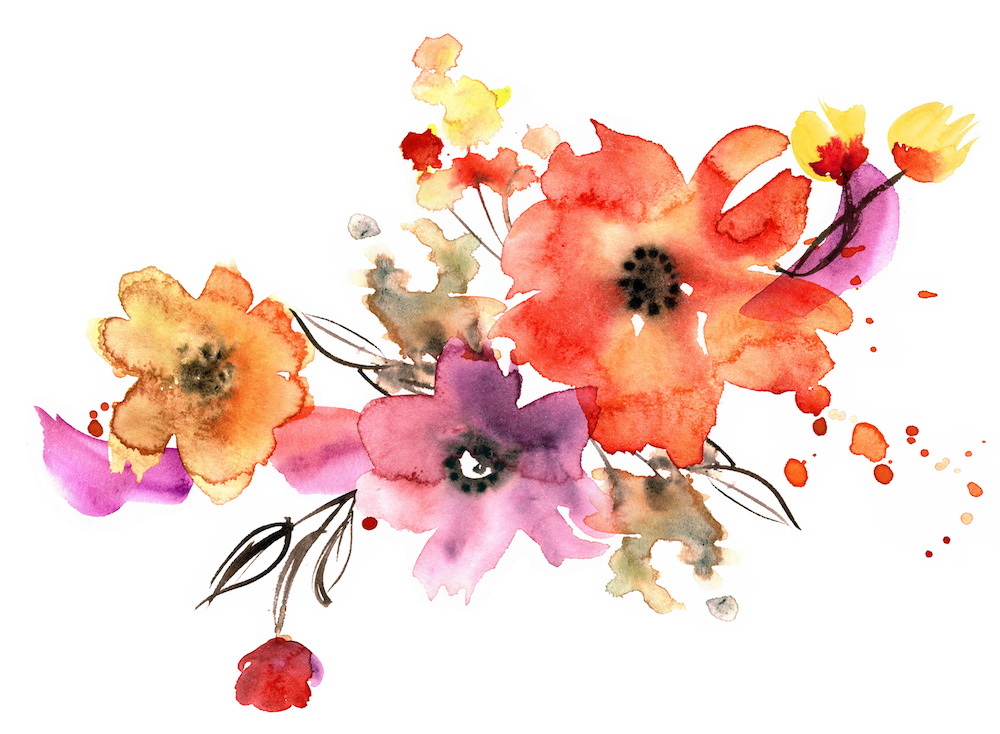 By: Ida Meister, writer for Fragrantica in English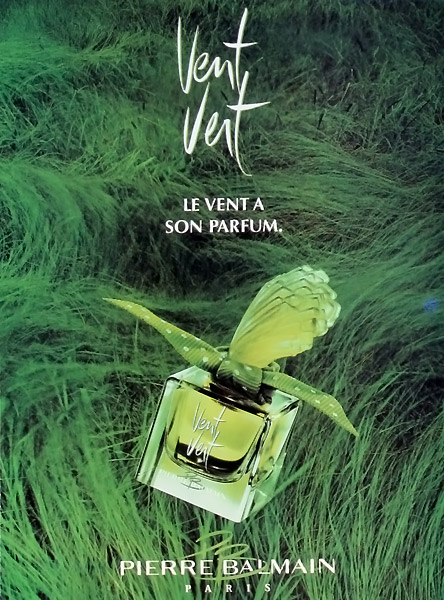 Vintage Vent Vert was created in 1947 by je m'en fiche iconoclast Germaine Cellier during her brilliant groundbreaking tenure composing for the House of Balmain. Mme Cellier blazed a cometlike perfumed trail at that time, hallmarked by her use of aromatic overdosage: the über-tuberose of Fracas, the mordantly arid leathery rawness of Bandit, and the whopping 8% of galbanum in that Queen of Vernal Verdancy known as Vent Vert.
(Ironically, I came to Vent Vert after Mitsouko: I became enraptured and wore it at 11, to my first (highly-chaperoned) New Years' Eve party. Think stick-thin Ida all in white - floral crocheted minidress, white lacy tights and ballet slippers - longhaired and fearless.)
Vintage Vent Vert is still very much available on eBay; finding a pristine flacon is the challenge, however. This magnificently brash, heraldic tribute to all things green, floral, and chypre commences with massive galbanum: leafy, grassy, slightly bitter in nature. A polarizing substance in and of itself, folks tend either to be mad for it or abhor it: there is no middle ground. Dewy moist florals await us in this breezy garden of earthly delights - most empirically hyacinth and lily-of-the-valley, joyfully dallying with rose, jasmine and violet. They are cushioned by a generous tuffet of true oakmoss, sandalwood, vetiver and musk.
In the version preceeding the Calice Becker reformulations of 1990 and 1999, the entire composition smells remarkably naturalistic, organic even - a tribute to the master perfumer's sleight-of-hand, that evocation of limpid muguet by alternative means, the availability of fabulous synthetic musks. Its delicious devil-may-care delicacy is irresistible.
Mme. Becker must have found it a formidable task to retain much of Vent Vert's character while complying with IFRA dictates and the desire to retain the interest of both devotees and younger clientele. While the perfume retains a certain fragrant fingerprint and I find it very beautiful - I confess to a sense of loss. Gone is the believablilty, for me: it smells a good deal scratchier, less authentically realistic, attenuated. Floralcy is happily present, but the verdancy is tamped down so that it no longer makes your heart, your senses race. There was a breathtaking rush of adrenaline which accompanied the opening of Vent Vert which no longer exists.
However, if you have never smelled it, you cannot miss it...
Honorable Mentions: Le Temps d'Une Fête, Diorissimo, Jardin Du Poėte, Andrea Maack Coven, Chanel Cristalle, Chanel No. 19, Guerlain Chant d'Arômes, Guerlain Chamade.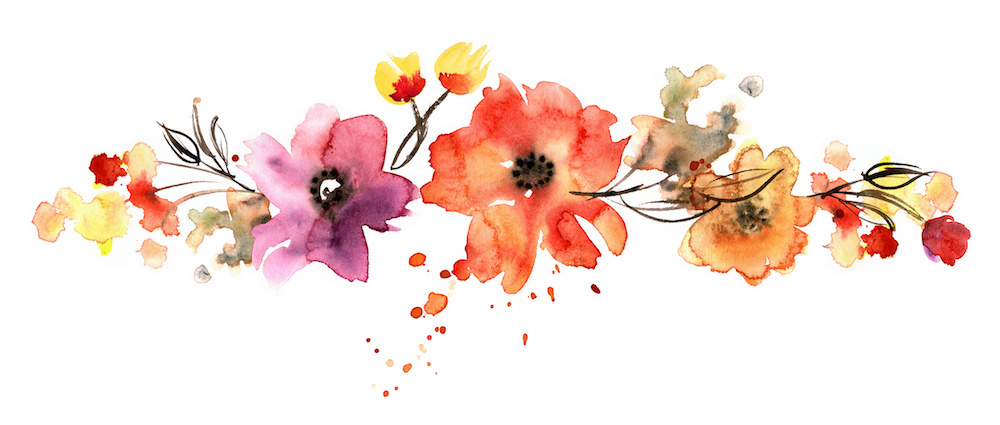 By: Rouu Abd El-Latif, editor of Fragrantica in Arabic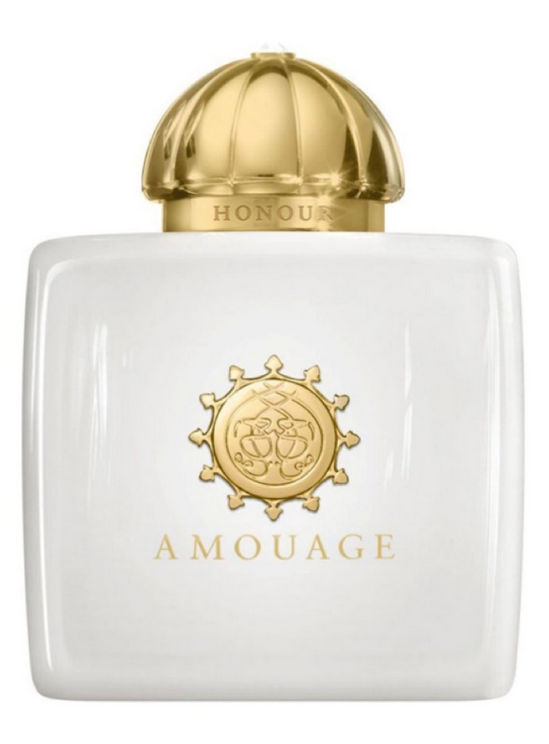 It's really getting warmer in Cairo; where I live early spring sneaks in leisurely, etching a beautiful and colorful eye-candy image for all spring lovers. Walking down the fragrant streets right after a slightly hot afternoon enjoying the smell of happy blooms in the air is the best part of my day as nothing could evoke a spring breath better than the right scent; it could really lift up your mood in a whiff. The fragrant season is here bearing a smile inside out.
Among tons of floral scents, you might get lost finding the right spring aroma; although I'm not a big floral fan, Amouage Honour Woman absolutely has something to prove. While performing a whole floral structure, the perplexing combination goes deep and beyond. I have to say this is not a typical floral fragrance; for those who seek any loud gardenia or tuberose bombs - this isn't for you. Honour Woman heads directly to creamy soft gardenia, and though it takes the lead it's never dominant – you can feel it soften - allowing tuberose and jasmine to do their work peacefully. the rhubarb accord is a winner topping the fresh opening in a very unique way. Nothing Fracas-like nor exaggerated floral themes here; I dare to say that Amouage's melancholic DNA is completely truant.
Honour Woman is delicate and silky. After dismissing the slightly greenish opening the scent goes softly linear - performing a mature yet glorious echo of ripened jasmine. Upon drying down, a watery nuance disturbs the entire creamy heart – don't worry, it develops into an airy and crisp floral bouquet. Honour Woman is a dense sheer kind of scent; while completely floral, the resinous base offers maturity and a warm spirit. This is a scent for a woman who celebrates herself and is never afraid to be a woman. Spring has never been better.
Honorable Mentions: Calvin Klein Beauty, Burberry Body Eau de Parfum Intense, Chanel Chance Eau Tendre, Christian Dior Pure Poison, Prada Infusion d'Iris, Chanel Beige Eau de Parfum, Narciso Rodriguez Essence, Hermes Kelly Caleche, Givenchy Hot Couture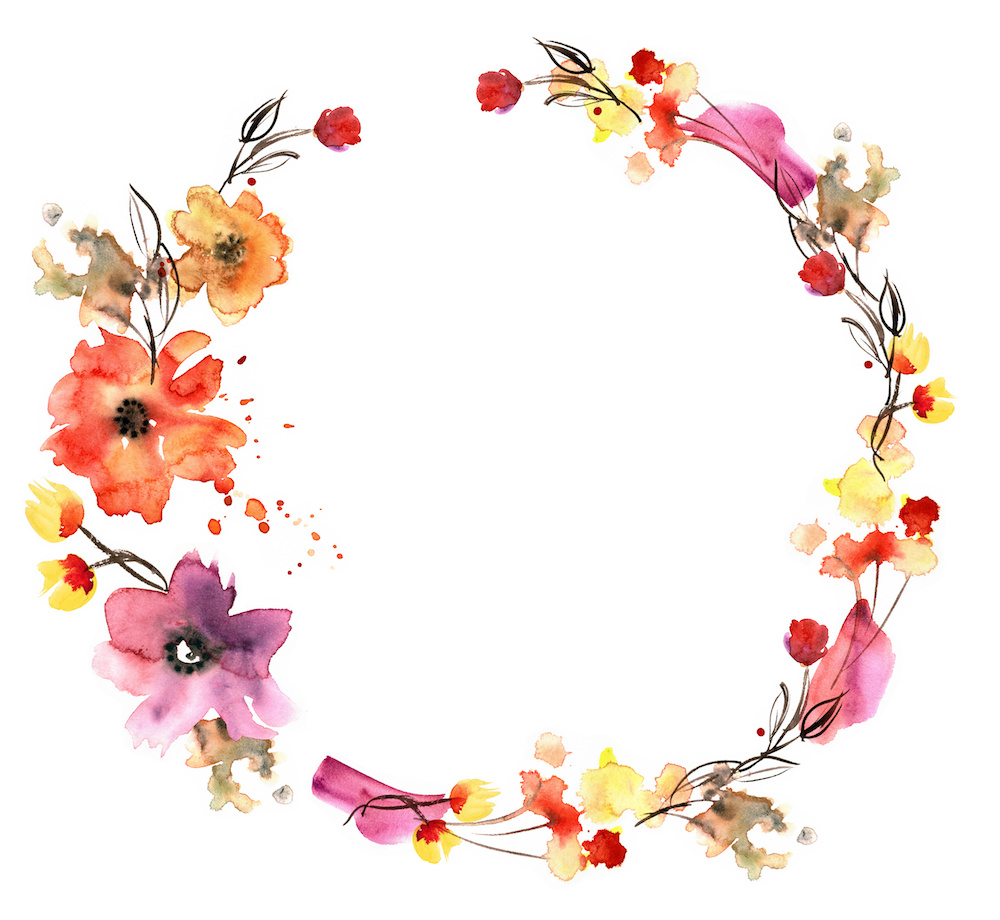 Which are you spring favorites?