New Fragrances

Calvin Klein Forbidden Euphoria
Calvin Klein presents another variant of the popular fragrance Euphoria from 2005. After a number of successors (Euphoria Blossom from 2006, Euphoria Luminos Lustre from 2006, Euphoria Crystalline from 2007, Euphoria Crystal Edition from 2008, Euphoria Eau de Toilette from 2009 and Euphoria Spring Temptation also from 2009.) arrives the new Euphoria with a very provocative name—Forbidden Euphoria.
It is announced as a fragrance inspired by forbidden desires and challenging passions, with appealing intoxicating notes that seduce from the first stroke. The top notes will tempt us with iced raspberry, tangerine juices and delicate peach blossom of fruity flowery essences. The heart reveals amazing floral aromas of Tiger orchids, pink peony and jasmine flowers, while the base beats to the cadence of sensual musk, cashmere wood and patchouli.
Forbidden Euphoria is presented as a fragrance for a younger audience and dedicated to independent women. The composition is sexy, modern and livelier than the classic, based on the famous orchid tiger note, which is now sweetened by fruity juices.
FORBIDDEN EUPHORIA
top notes: raspberry, peach blossom, tangerine
heart: jasmine, tiger orchid
base notes: musk, cashmere, patchouli
The fragrance is available in the same form of the bottle as the first Euphoria, on whose transparent glass the iridescent shades of dark purple blend with the lighter shades from the edges. Forbidden Euphoria will be available as 50 and 100 ml EDP, from September 2011.

Author: Sandra Raičević Petrović
(sandrina_bambina)
Fragrantica Executive Editor, Writer and Designer
e-mail: [email protected]
jennifergorgeous
I can't wait to get it!!!!!!! :)
Aug
15
2011
jodee

I like the name, want to try as long as it's not too sweet.
Aug
15
2011
Christie171

I can't wait to see what this one smells like. The original one smelled so nice so I'm sure this one will too.
Jun
27
2011
ladymillion123456789

great not another one how many are they going to make 50!!!!!!
Jun
25
2011
velvet67

Euphoria original makes me feel sad when I wear it but whenever someone else wears it,my nose just loves it,maybe I will have better luck with this one.
Jun
24
2011
jillian_stl

I want it!!!!!!!! I have to have this one! I am a huge fan of orchids....and euphoria is already one of my favorites!
Jun
24
2011
antonieta42
vetiver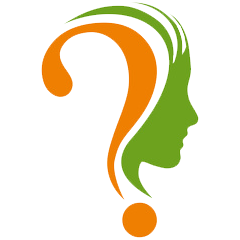 I definitely want it.
Jun
24
2011
cocogirl

Euphoria doesn't work with my body chemistry,too bad, hope this one will do
Jun
24
2011
rdemates

Sounds juicy and delicious! I'm interested! Regular euphoria was not great to me. I have a hang up on pomegranate.
Jun
23
2011
Wynter

Looking forward to this! Euphoria is a bit too mature for my taste, but a sweeter version of Euphoria sounds lovely!
Jun
23
2011
mommiepretty

Euphoria actually doesn't work w/my body chemistry, but I try not to write off flankers just b/c the original is a miss. will be curious to smell this one on my skin - just in time for my birthday, too! ;)
Jun
23
2011
Beeb26
Sounds really nice! I like the original, hope this one is a winner too!
Jun
23
2011
jonr951

September can't come soon enough! I'm SO excited! I LOVE Euphoria! Mmmmmmmmmmmmmmmmm! : )
Jun
23
2011
Add Your Review
Become a member of this online perfume community and you will be able to add your own reviews.