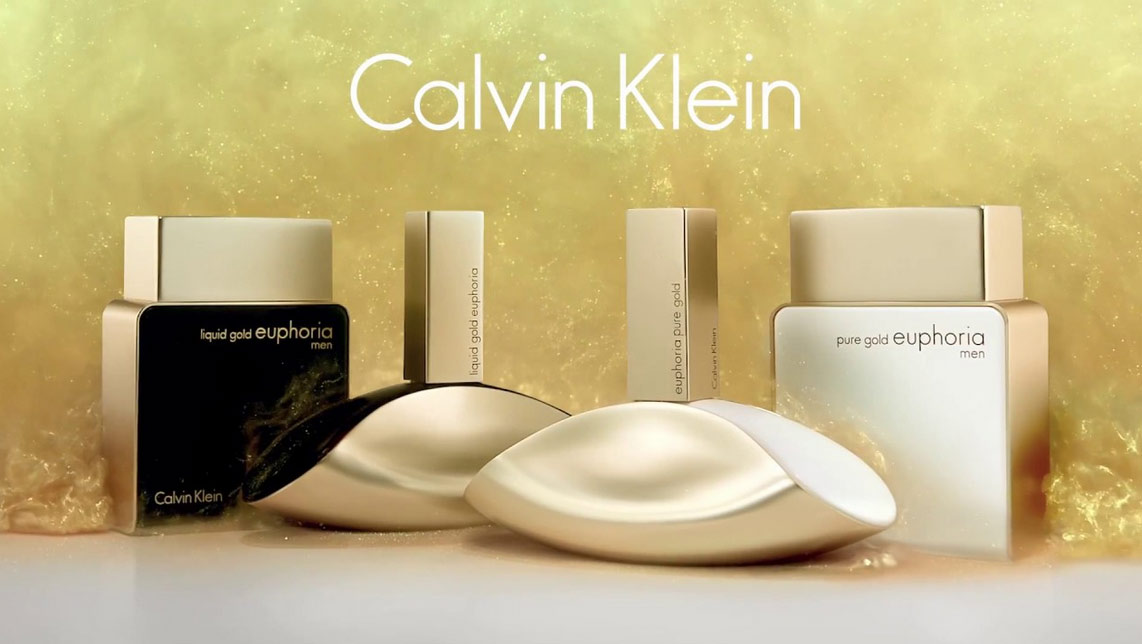 Following the success of the oriental Calvin Klein editions Liquid Gold Euphoria for women and Liquid Gold Euphoria Men presented in 2014, CALVIN KLEIN (in collaboration with COTY) launches the new duo PURE GOLD. The Euphoria collection already was enriched with the Deep Euphoria edition this year, available to a wide audience, while citizens and visitors of the Middle East have been able to enjoy the new fragrances Pure Gold Euphoria Men and Pure Gold Euphoria Women for a while now.
The inexhaustible source of inspiration gold has inspired the designers of Calvin Klein to reinterpret its wealth, luxury, warmth and irresistible shimmering shades into a Pure Gold duo. The goal is to create an addictive effect with an oriental blend that will reflect its value, sophistication and nobility.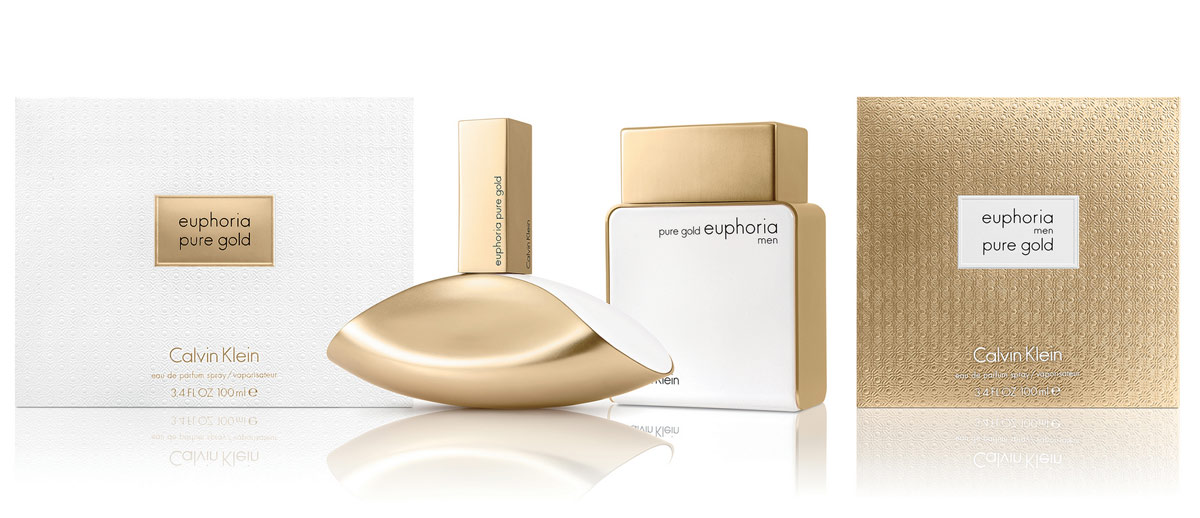 The distinctive contours and smooth surface typical of all Euphoria editions this time emphasize luxury and beauty with a combination of milky white and gold colors. Oriental motifs on the outer packaging accentuate the character of the two compositions perfectly matched with the design of the bottle of the new fragrances. The packaging for men is made in gold; the bottle is white, embraced with gold colored metal and crowned with a stopper in gold, while the outer carton of the edition for women is white, just like the "shoulders" of the bottle, while the body is gold colored, as is the cap with the engraved brand and fragrance name.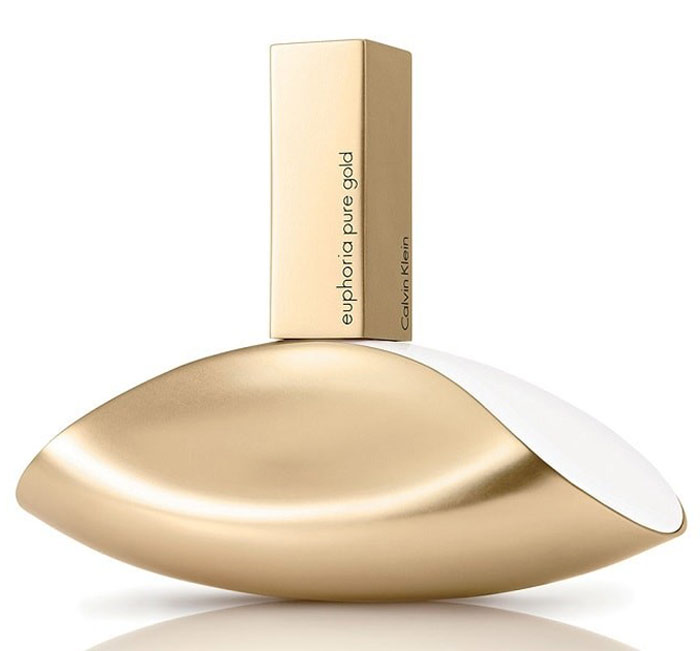 CALVIN KLEIN
PURE GOLD EUPHORIA WOMEN

edition 2017

date fruit, neroli, solar notes
orange blossom, ylang-ylang, almond rose
musk, vanilla absolute, patchouli, leather, benzoin

The women's edition PURE GOLD EUPHORIA WOMEN is designed as a floral-oriental fragrance, which in the top notes brings an addictive effect with chords of sweet Moroccan date fruit, surrounded by sparkling citrus-floral notes of neroli and solar notes. The heart of the fragrance combines orange blossom, which together with ylang-ylang strengthen the warm, sunny topic of the perfume, decorated with a noticeably sweet almond rose. The heat and oriental character come from musk, vanilla absolute, rough chords of patchouli and leather and sweet-resinous benzoin in the base of the composition.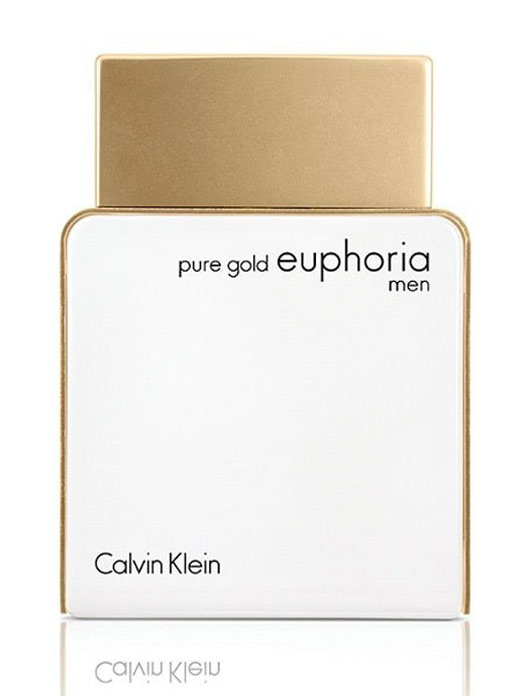 CALVIN KLEIN
PURE GOLD EUPHORIA MEN

edition 2017

saffron, cardamom, cedar needles
rose absolute, vanilla infusion, juniper
sandalwood, oud, patchouli, musk

PURE GOLD EUPHORIA MEN is characterized by a oriental-woody composition recognizable by the intertwining of spices, warm vanilla and an intense blend of woody accords. The composition opens with a union of saffron, cardamom and cedar needles, leading us to the rose absolute, vanilla (vanilla infusion) and juniper in the heart of the fragrance. Precious woody notes of sandalwood, patchouli and oud in the base are embraced with musk.
VIDEO AD

Pure Gold Euphoria Women and Pure Gold Euphoria Men are available as a 100ml Eau de Parfum.


Prices:
Pure Gold Euphoria Women, 100ml Eau de Parfum, AED 500
Pure Gold Euphoria Men, 100ml Eau de Parfum, AED 400


Author:
Sandra Raičević Petrović

Fragrantica Executive Editor, Writer and Designer

Translation: Ina_Mo