New Fragrances

Carolina Herrera 212 VIP Rosé
by: Sanja Pekic
Carolina Herrera launches 212 VIP Rosé, a new fragrance of the 212 collection that also represents a flanker of the 212 VIP version from 2010. The fragrance supposedly embodies glamour, elegance and the fun atmosphere of fashionable New York parties. The composition is described as a fresh, sensual and feminine.
Top notes reveal sparkling touch of pink champagne, fresh and slightly fruity, the perfect symbol of a NY party. The heart reveals peach tree blossom accord which provides a dose of sophistication to the composition. The base performs with sensual and soft woody notes.
Top notes: pink champagne
Heart: peach blossom
Base: woods
The face of the new campaign is supermodel Gisele Bündchen. The fragrance is available as 30 and 50 ml Eau de Parfum.
pri_alip

I really want to try it, sounds like a lovely combination of notes.
As for Gisele... oh Gisele, why so beautiful? Totally love her. <3
Feb
04
2014
Addict2Perfume

Rose is not even one of the notes (probably referring to the color of the bottle)...but still, really...
Dec
27
2013
naht

livio.marucci

are we going to have a male version?
Dec
26
2013
EnPassant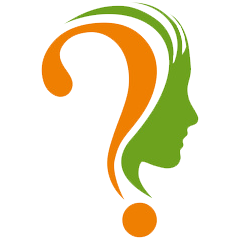 I pray it flops!


Actually... 99% of the all flankers too!
Dec
26
2013
hernie

FlankersFlankersFlankersFlankersFlankersFlankersFlankersFlankersFlankersFlankersFlankersFlankersFlankersFlankersFlankersFlankersFlankersFlankersFlankersFlankers
Creatitivy: -100
Dec
26
2013
antonpan

It is already in Russia. A salty synthetic fruity floral.
Dec
26
2013
K1

Bravo CH! 35 perfumes of 212! Bravo!
Dec
26
2013
Add Your Review
Become a member of this online perfume community and you will be able to add your own reviews.