New Fragrances
Cartier Les Heures Voyageuses Limited Editions
by: Sanja Pekic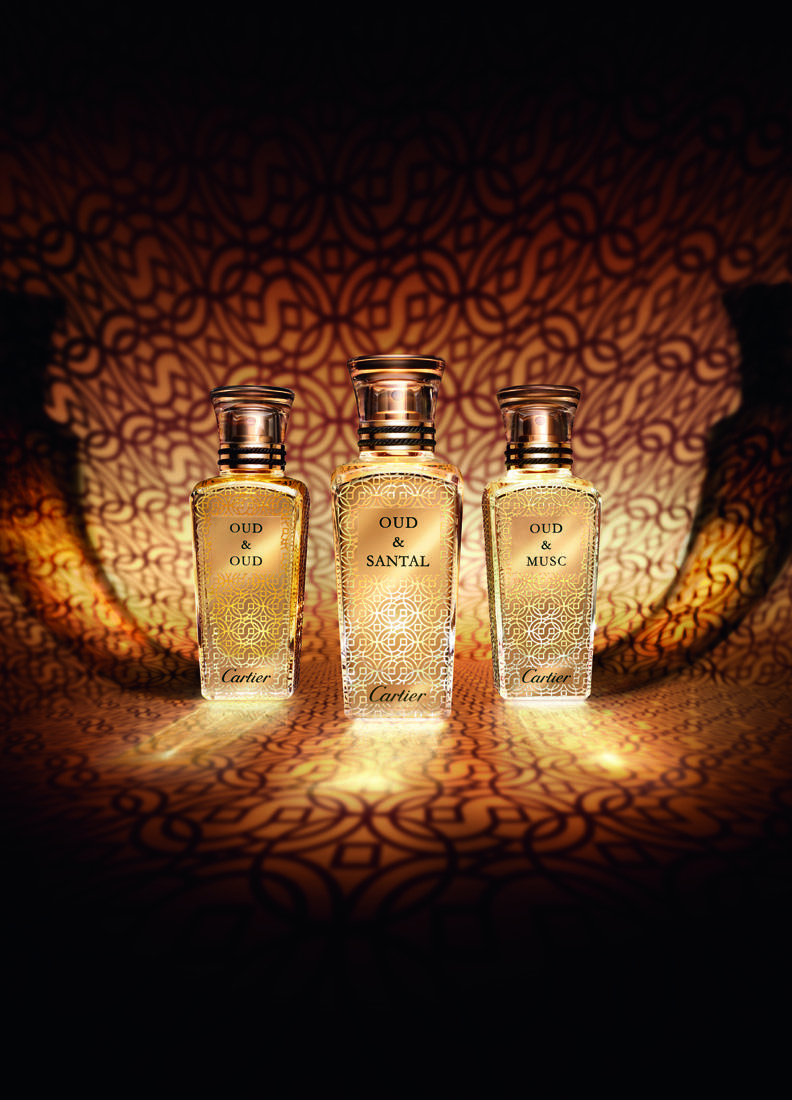 Cartier launches travel-size limited edition bottles of its Les Heures Voyageuses collection just in time for the holy month of Ramadan.
OUD & OUD is a scent of unmixed oud wood, whose sheer, unmasked purity highlights the true essence of this noble material.
Les Heures Voyageuses was founded in 2014 when it premiered the first three editions, Oud & Oud, Oud & Rose and Oud & Musc, whose creation is signed by the in-house perfumer Mathilde Laurent. Oud Radieux followed in 2015, while 2016 brought two new scents, Oud & Santal and Oud Absolu.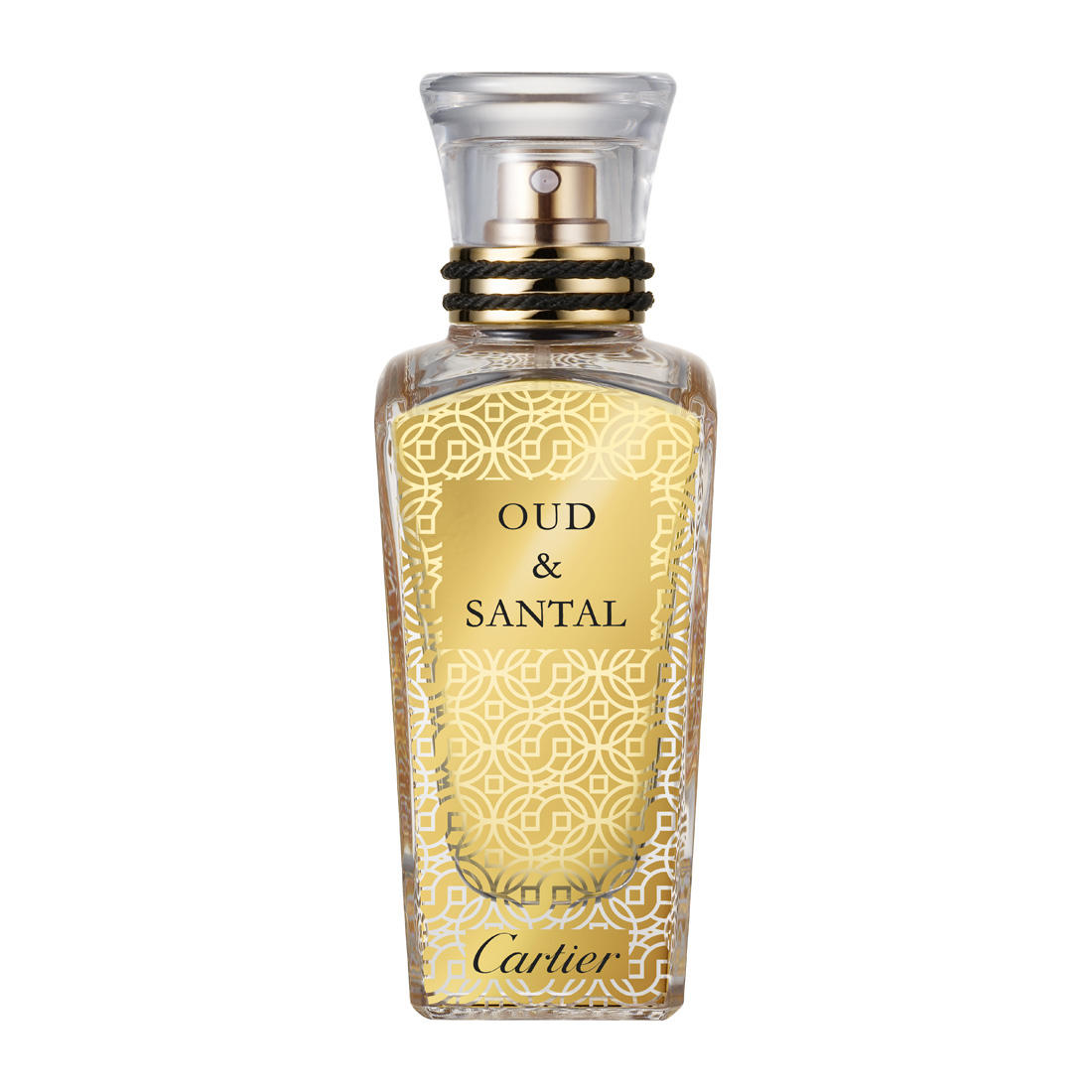 OUD & SANTAL contains natural essences of sacred trees of oud and sandalwood, the combination of which results in a very sensual composition.
Mathilde Laurent was inspired by her visit to Dubai and the presentation of ampoules filled with the natural scent of oud, so the whole line revolves around this ingredient as the key note. The collection represents both homage to exotic countries and to the Cartier brothers who were adventurers and explorers.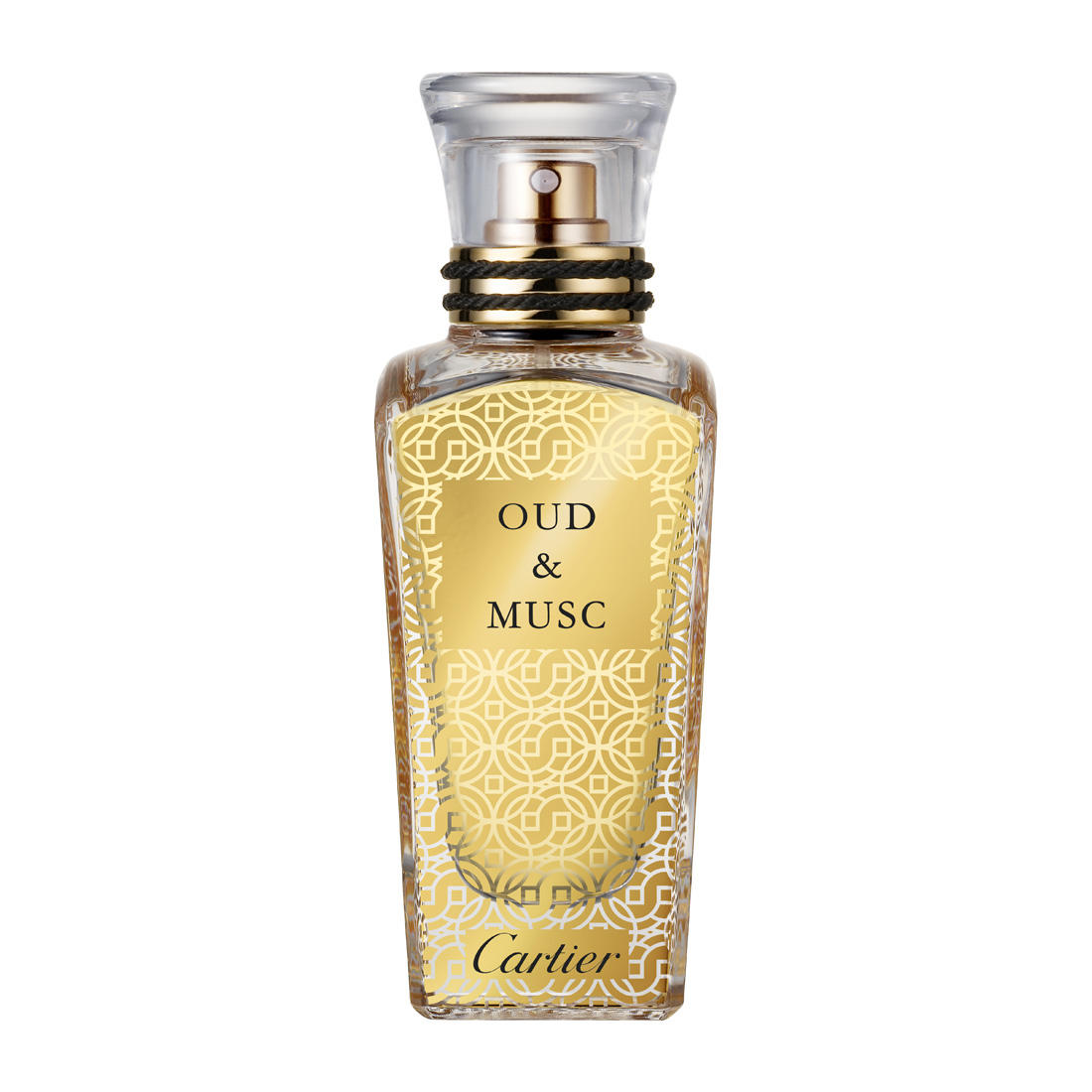 OUD & MUSC is described as a delicate, enveloping oud that unfolds discreetly, yet knowingly, to reveal its full voluptuous appeal.
For Ramadan limited editions, Cartier has chosen the three most popular fragrances of the collection: Oud & Oud, Oud & Santal and Oud & Musc. The new bottles, designed to combine the references of the Middle East and Cartier heritage (the mashrabiya pattern and a geometric Cartier brooch design from 1909), contain 45 ml of Parfum for the price of about $260 USD each.
Sanja Pekić

Sanja joined the Fragrantica team in 2009 and writes and designs articles about perfume news.
nikhilsharan

Oud and Santal is what I have sampled and its excellent.
May
22
2017
mikemuscles21

I love these three. I wear oud and oud the most. So glad I bought them when I did!!!
May
19
2017
Add Your Review
Become a member of this online perfume community and you will be able to add your own reviews.