New Fragrances

Chloe Roses De Chloe
by: Sanja Pekic
The house of Chloe had returned to the perfume market with a rose scent simply called Chloe Eau de Parfum. The fragrance was launched in 2008, after which the flankers followed: Eau de Parfum Intense from 2009, Chloe Eau de Toilette from 2009, Chloe Rose Edition from 2011 and Chloe L'Eau from 2012. Roses De Chloe , the new version, appears in 2013. It is celebrating 50 years of existence of this house.


Gentle and graceful, the new fragrance tries to capture a walk down the Parisian rose gardens. It includes fresh notes of bergamot at the beginning of the composition, developing into essence of damask rose accompanied by magnolia that gives a modern touch. After that, white musk and amber linger on your skin.


Top notes: bergamot
Heart: damask rose, magnolia
Base: white musk, amber
It is available as 30, 50 and 75 ml Eau de Toilette.
Happyme2009

I have pretty much been through all Chloe(s). I must admit my favorite is the Intense, followed by Chloe Rose edition and the edp. I didn't care for the other flankers.
I would love to try this one, it looks so lovely with the pink juice inside :)
Jul
03
2013
Coco Mademoiselle

Is this a limited edition or...?
Jul
02
2013
thazinha30

@lalalovesroses,

Been wondering the same thing as I used to own Chloe Rose and loooooved it so much!!!
Jul
02
2013
harpist

I read from Chloe's Facebook Page that this will release on October 1st for Russia.

The international launch date is August 2013!!!! :D Excited!!
Jul
01
2013
LunaPearl

I adored the original Chloe and I cant wait to try this
Jul
01
2013
gloom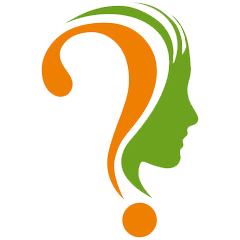 seems like rose scents are in fashion
rose is not always my favourite note in perfumes especialy if its too strong and sweet
i find the original very strong and rosy so i,m curious if this would be lighter and fresher
and more sophisticated
but chloe is not my perfume brand
Jun
27
2013
melisy

Dear Sanja;
Do you know the exact launch date? İ cant waittttt!
Jun
27
2013
RosaMilena

Sounds lovely!
Jun
27
2013
Latotalite
SandraV

Oh I just love rose-heavy perfumes...sounds beautiful.:)
Jun
27
2013
daisymargueritte

Indeed, changing the color of the ribbon and the liquid offers unlimited number of possibilities. Some suggestions for next years:
- blue: rose + iris
- purple: rose + violet
- yellow: rose + mimosa (or narcissus)
etc....
Another option is to make ONE good perfume.
Jun
27
2013
lalalovesroses

I already have Chloe Rose Edition but I am curious to see how this one compares!
Jun
26
2013
Jernê Knowles

Óbvio que quero litros e mais litros deste!
Jun
26
2013
oldnose
I am searching for the perfect rose perfume, so I want to try this! Sounds lovely!
Jun
26
2013
harpist

Sounds absolutely lovely- always wanted the edp but I'm glad I waited out because this sounds much more appealing to me. Want want want!


Is it already out? Does anyone know where I can test it?
Jun
26
2013
savitanaraine

Presentation is gorgeous and inviting.....want to try this!
Jun
26
2013
Germany

That does look tempting. Amber base. My favorite!.
Jun
26
2013
Boudoir
WANT! I love roses and I love Chloé! Can't wait!
Jun
26
2013
Peachply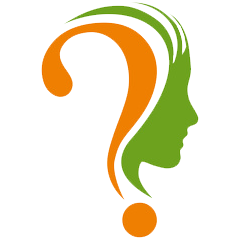 I'm interested in trying this!
Jun
26
2013
Pink_Ruffles

ADCout

Would love to try this one :)
Jun
26
2013
Add Your Review
Become a member of this online perfume community and you will be able to add your own reviews.