New Fragrances

Demeter Fragrance Library Zombie for Her and Zombie for Him
by: Sanja Pekic
Inspired by the popularity of movies and TV series about the living dead, Demeter Fragrance Library offers something new in the world of fragrances—two limited editions called Zombie. Zombie for Her and Zombie for Him appear in the spring of 2013, announcing "the apocalypse."


"So you're a Zombie. Or you know a Zombie. And you might become a Zombie. Any way you slice and dice it, you'll need different kinds of fragrance. Fragrances that can make the dead simply pass by without offending. Because only Demeter Fragrance Library could make a Zombie fragrance eminently wearable."

"Think forest floor." Both Zombie scents are described as a combination of dried leaves, mushrooms, mildew, moss and earth. Zombie for Her comes with "a touch of Dregs from the bottom of the wine barrel for that feminine touch."



The fragrances are available as 30 and 120 ml Cologne Spray.
lauraapadron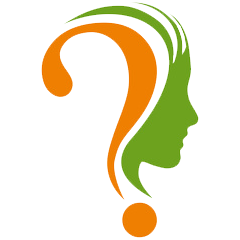 Zerga55

what ta fuck !!
Apr
24
2013
zoka

I still think this was 1st April joke
Apr
24
2013
raw umber

I spent 45 minutes working my way through the Demeter fragrance library, and no offense to Christopher Brosius, but I think every scent in there is worthy of the name "Zombie".
Apr
24
2013
Tulip Time

That was my review below. I forgot to log in. Oops!
Apr
24
2013
guest_
A short little preface: Years ago I tried a recipe called Beef and Beer. I checked on it halfway through and it smelled like garbage and that's an understatement. When dinnertime rolled around, it turned out to be the most divine creation served over hot buttered noodles. Later on, I discovered that the hops in the beer was the smelly culprit, but with a little more time it dissipated. Hence a disgusting ingredient turned out to be a heavenly factor.

This fragrance sounds interesting except for the mold. I live by a woods and love how it smells. Moss and mushrooms are something I could like: Morel mushrooms are particularly earthy smelling (and wonderful to eat). "Dregs from the bottle of the wine barrel"? If it's like Drambuie, I'm in. I think a more attractive zombie woman, if possible, would have been more appealing than the one featured. Like a book, you cannot judge it from the cover (label). I would give a try, why not? It might have the result of Beef and Beer, given a chance.
Apr
24
2013
girasolina

they will also produce excrement, just to be smelling? to everything there is a limit to the demential ideas of marketing. Who has the head .... use it .... possibly before ... smell ... eh eh
passionate about perfumes? but idiots, no!
I was interested in this house, now I'm bored. better ELDO
Apr
21
2013
Fonna

Nothing says I want to live with you forever more than this fragrance does, I grant you that.
lol
Apr
21
2013
SandraV

Interesting...probably smells similar to Black Phoenix Alchemy Lab's 'Zombi' which smells like fresh turned soil with a hint of flowers.
Apr
21
2013
KyashiiKun
Very interesting. Wonder what it actually smells like.
Apr
20
2013
Garden.Wren

Um.... Ok.... Hmmm. *shrugs* To each their own I guess.
Apr
19
2013
Yamba1
Nice to see some humour in perfumery. So many perfumes take themselves too seriously.
Apr
19
2013
Soie

Wow! These might make interesting & atmospheric home fragrances.

I think I'll go for the male version, as "wine dregs" sounds like the female version will be a little on the sweet side. I don't want anything that'll detract from the "forest floor" effect.
Apr
19
2013
shannonl68
Just when you think they have thought of everything...the reviewer says it smells better than Demeter's Dirt...let's hope so, but why would you want to smell like that in the first place?? lol
Apr
19
2013
CynthiaPOnce
Is this a late April Fool's joke?
Apr
19
2013
CoolBreezes

Aren't we a bit early for Halloween here?
Apr
19
2013
reinhard5490

is this one sponsored by AMC's Walking Dead?
Apr
19
2013
Lakambini

I thought it would smell like the sort of cocktail you order beachside. Isn't there something called a Zombie, with lots of rum?

That said, the notes sound intriguing. The bottles look fun, but after the initial laugh, the joke's done.
Apr
19
2013
tinaelisa

Chickenboo

BRAINS...

BRAINS...

BRAINS...
Apr
19
2013
Nicolas V

Actually, I think this might smell pretty good...but it depends on how the mildew accord is executed. Mildew always makes or breaks a good thing.
Apr
18
2013
wesleyhclark

Actually, there's already a perfume that might make a suitable Zombie scent. Lush's "The Breath of God." It brings musty to whole new levels.
Apr
18
2013
mynameischarlie
I'd reserve any "review" until/unless I ever actually smelled it but I don't know about this. Zombie and fragrance doesn't exactly seem like something that goes together. But then again, I don't think it's been done before. If I ever saw it someplace, I'd almost surely try it. But I would almost certainly never blind buy it.
Apr
18
2013
vmarshmellow

I have not had the chance to smell this but I am a little bit disapointed by the notes listed. I feel like the scent should smell like a zombie with notes of necrotic flesh, infection, blood and puss. I think the notes listed (dried leaves, mushrooms, mildew, moss and earth) would be more appropriate for a fragrance named "graveyard".
Apr
18
2013
iam2sexy4uris

I will never every buy this, even if the perfume it self smells amazing, the bottle looks cheap and terrible ( sorry for my honesty ).
Apr
18
2013
rthgdess
Ok, this is very cool. I'm intrigued.
Apr
18
2013
krmarich

Its official. The perfume industry is dead. I thought Coty Prestige covered the zombie line with Lady gaga et al...
Apr
18
2013
Sherihan

Really!!! The idea will attract ,but freaky
Apr
18
2013
NebraskaLovesScent

Yep, I did the same as oliver1h. I thought maybe we were late with an April Fool's Day press release or something.

I also checked the Demeter website and both fragrances are getting good reviews and are said to smell pleasant.

Walk on, Walkers! ;-)
Apr
18
2013
cake n' cuddles

raghu135
i will buy this
Apr
18
2013
oliver1h

Hehe I had to check if today was April 1st... Crazy idea, but I would try them, no doubt!
Apr
18
2013
ladyconsistency89

As soon as i saw this article i assume zombie perfume would smell like unplesant synthetic notes that might include a familiar iron-like scent? All i can say in addition to that is, How Weird...!...
Apr
18
2013
Deefit
What...the.....?
Apr
18
2013
Add Your Review
Become a member of this online perfume community and you will be able to add your own reviews.