New Fragrances

Dior Les Elixirs Precieux
by: Sanja Pekic
Les Elixirs Precieux is a new luxurious collection of perfume oils from Dior, inspired by the oriental tradition of combining and layering scents. The collection consists of four "basic" perfume oils or elixirs developed by the in-house perfumer Francois Demachy: Rose, Ambre, Musc and Oud.


The collection is made of luxurious materials in high concentration, which are supposedly hand-picked by the perfumer himself. Rose contains essence of Turkish rose; Ambre contains amber of animal origin; Oud captures extract of agar wood and Musc smells both intense and soft with white musk.


These perfumes can be used independently, applying to pulse points or in combination with other exclusive Dior perfumes to create new fragrant experiences.


Here is what is recommended as possible combinations: Rose coupled with Bois D'Argent; Ambre with New Look 1947, Musc with Granville and Oud with Grand Bal.
weaselize

@meama:

Perfectly said ;)
Feb
27
2014
Natalie Carter
Dior elixir precieus did interest me, but why is it so expensive? $300 for just 3ml? Thats insane. I would be broke!!! The rose seems interesting anyways:)
Feb
27
2014
prettyswag

dior is trippin....on this...but i forgot these new scents...must be for the rich and famous...celebrities...thats whats funny the celebrities and the one's designing perfume ..actually spend their money on this type of stuff...
Jan
16
2014
matty64

If you own a oil well field, then a person may be able to layer $300, 3 ml. bottles. Geesh! These Dior people must have $100 bills falling out of their pockets. Enough said.
Jan
16
2014
meama

Dior spoutings absolute nonsens again about their perfumes.
Now is how the communication works at Dior. Miss Dior (chérie), a perfume of 2005, is now (since 2012) a fragrance created by Mr. Dior (1905-1957!) Himself. Dior Homme is now also a perfume created by Demachy. Now these pseudo natural materials "Hand picked by the perfumer himself" ! Exept if Demachy put his hand in the ass of a protected deer the white musk is a pure chemical creation like also the "amber".
Their sense of ethics is inversely proportional to their sense of profit.
Jan
15
2014
sweetiepea161616

Thank you, Akahina! Now I will give up all hope of ever obtaining even a .5 mL sample of this. Ridiculous! Not worth it. You can buy some bomb a$$ pure oud for that price!
Jan
14
2014
Mando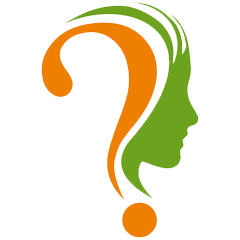 $300 for 3 mls? Okay, I'll go to sniff them since I live close to the Dior Beauty boutique; but I'd rather spend $300 on a 2.5 oz Serge Lutens bell jar, LOL
Jan
13
2014
mpbrown

What - wait - $100 per ml.!? I would love to smell them just for the experience of it, but I probably won't get the opportunity..... sheesh, for that price this fragrance enhancer should do more than just make you smell nice ;)
Jan
13
2014
yvashche

What??? Who would pay $300 for 3ml???
Jan
13
2014
Akahina

My curiosity was killing me so I called the Dior Boutique in Las Vegas. I will be taking a big pass on these. Here are the details relayed to me over the phone.

Release date: March 5
Size: 3ml
Cost each: $300
Jan
12
2014
Mando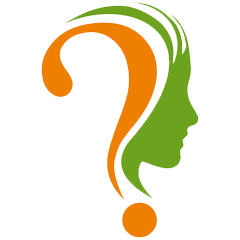 I sent a message to Dior to ask when they will be available here in the States. I hope soon!
Jan
12
2014
Mando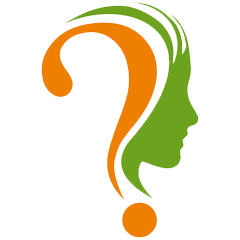 I wonder if these will be available here at the Las Vegas Dior Beauty boutique? I have 5 of the Dior La Collection fragrances: Leather Oud, Gris Montaigne, Bois d'Argent, Eau Noire, and Ambre Nuit. I'd be inclined to buy either the Rose and/or the Amber ones of this new part of this line. I love the Diors, all of them are gorgeous.
Jan
12
2014
sweetiepea161616

Yeah, what is amber of animal origin? Do you mean ambergris? Anyways, I would love to sample these but I imagine they will be very expensive and hard to find :(
Jan
11
2014
Ginger Kitty

I suspect this is going to be a joy to individually sample and mix together to make the final blend of the moment deeply personal and intense...
.
.

(edit)
.
intensely... expensive - an affordable extravagance for some.
Jan
11
2014
invaderlark

You know these are gonna be expensive as hell.
Jan
11
2014
ADAMbergris

Amber of animal origin??? :-(
Jan
11
2014
Akahina

Dior does something different in the fragrance industry. Rather exciting!
Jan
11
2014
dpepe6990

Can't wait to sample this! I like to layer different lotions, scents and oils. That's usually when I get the most compliments!
Jan
11
2014
ThatMakesScents

This is something that definitely sparks my interest.
Jan
11
2014
Add Your Review
Become a member of this online perfume community and you will be able to add your own reviews.