New Fragrances

ETRO Rajasthan
Etro is about to launch a new fragrance named Rajasthan, which arrives on the market in March 2013. Beautiful colors and bright, explosive shades are intertwined in the poetic composition of Rajasthan, which vividly depicts the splendor and glow of Maharadza's palace.
Rajasthan perfume opens with luminous accords of lemon combined with elegant Damascus rose and its powerful sweetness. A gentle note in top notes is provided by yellow mimosa. The heart accentuates floral notes of acacia spiced with pink pepper and warmed with a blend of amber, labdanum and white musk enriching the base.
RAJASTHAN

damascus rose, mimosa, lemon
acacia, pink pepper
amber, labdanum, white musk
Etro Rajasthan arrives in a flacon embellished with cashmere motifs, playing with intense colors of bright pink and orange with tiny details in turquoise and purple, in the amount of 100 ml Eau de Parfum. The flacon design and notes of the composition reflect perfectly the beauty of India and offer a sort of passionate journey to the Orient. . (cosmoty.de)

Author: Sandra Raicevic Petrovic
(sandrina_bambina)
Fragrantica Executive Editor, Writer and Designer
Translation: Ivana (Ina_Mo)
silviaci

I NEED this. The bottle is incredible, the notes agree with my main preferences. Can't wait to grab a huge bottle of this!
Feb
05
2013
Alexandrarae

I have to have this one! My people emigrated from Somerset in England and also Cornwall to South Australia in 1840 on the ship "The Rajisthan" - the notes are perfect the Yellow Mimosa and Acacia are very Australian and is prolific in South Australia particularly. We all grow lemon trees and rose bushes and we played in the Pink Pepper trees when we were kids! This one has my name written all over it! Can't wait to try it.
Alexandrarae
Feb
04
2013
auroramaria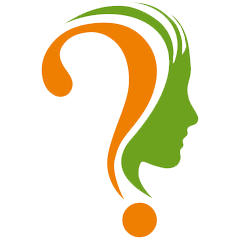 Notes sound perfect and the bottle is something out of this world with the Etro print that I love so much!!
Feb
04
2013
jeca

How beautiful! Love Etro and their philosophy
Feb
04
2013
NebraskaLovesScent

I want a scarf or a dress that looks like the print on that bottle! :-)

The scent looks gorgeous, too.
Feb
04
2013
Cairo Rose

Sounds divine!!! Eagerly waiting this new rose scent!
Feb
04
2013
Hieronimuss

looks and sounds beautiful...
Feb
04
2013
chayaruchama

OOOH !
Sandrina moja, is the nose Jacques Flori ?
That would make me very very happy ;-0 !
Feb
04
2013
Add Your Review
Become a member of this online perfume community and you will be able to add your own reviews.