New Fragrances

Elizabeth Arden 5th Avenue NYC Uptown & Sunflowers Sunlight Kiss
by: Sanja Pekic
The house of Elizabeth Arden released new limited editions of its popular fragrances Sunflowers (1993) and 5th Avenue (1996). The new versions are intended for spring / summer 2017, with Sunflowers Sunlight Kiss fragrance designed for bright sunny days while 5th Avenue NYC Uptown presents a glamorous nighttime scent.
Sunflowers Sunlight Kiss is announced as a free-spirited, bright and energizing floral citrusy fragrance with marine nuances, inspired by "the warm, glowing sensation of being kissed by the sun". Its top notes of Italian bergamot, mandarin, Japanese loquat and apple leaves lead to the heart of osmanthus, cyclamen, ozonic accord, rose and jasmine. Driftwood and solar musk complete the composition.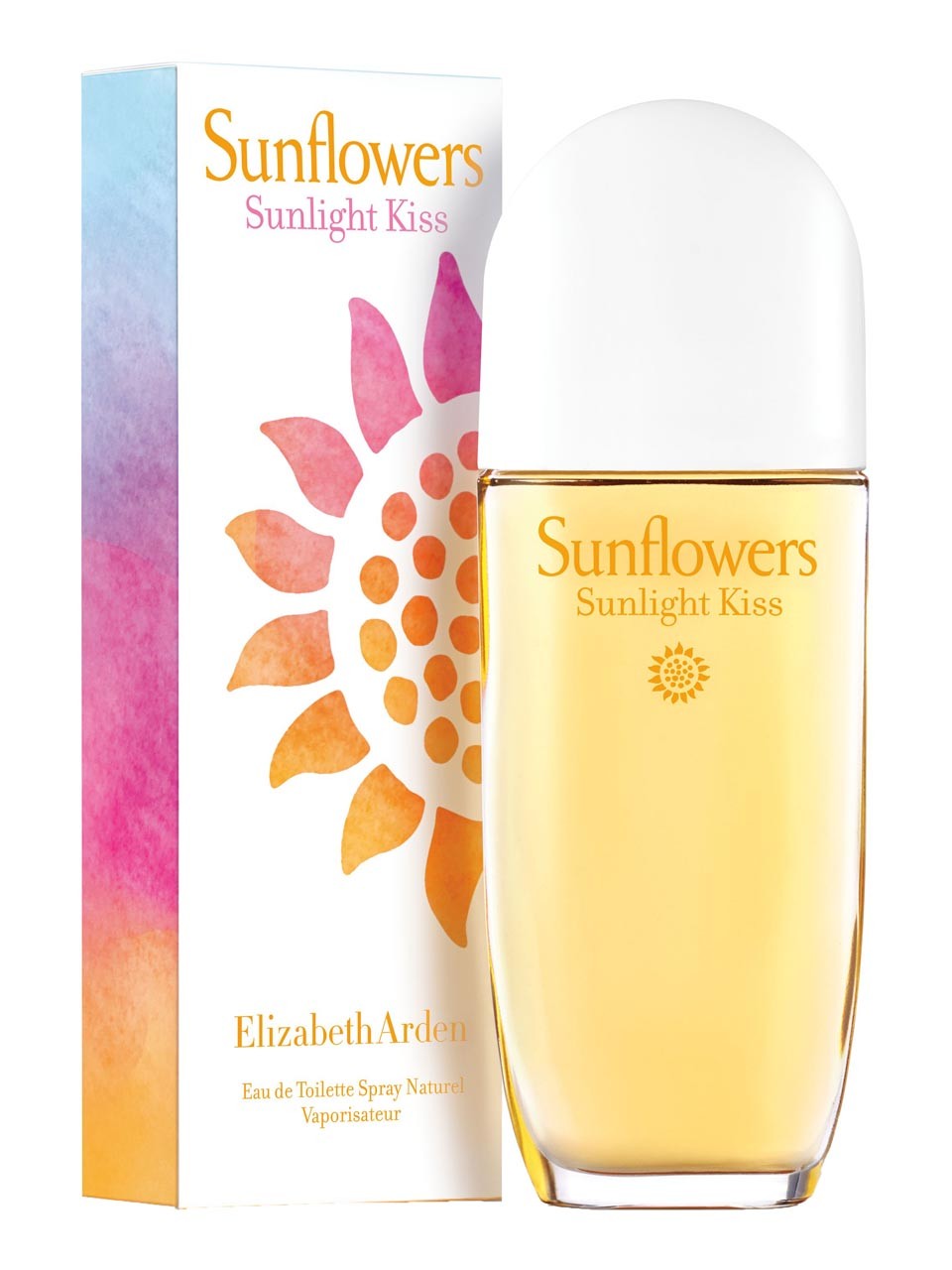 Top notes: bergamot, mandarin, locust, apple leaf
Heart: cyclamen, osmantus, rose, jasmine, ozone accord
Base: driftwood, solar musk
Available as a 100 ml Eau de Toilette.
5th Avenue NYC Uptown allegedly embodies the glamorous and luxurious lifestyle of New York: "Always be glamorous. Intricate. Cultured. Special. Inspired by New York City's uptown woman, this intricate fragrance embodies her supremely glamorous lifestyle." The fresh floral-woody-musky composition begins with dazzling notes of Prosecco, Sicilian petit grain and pink pepper. Japanese cherry blossom, magnolia, cyclamen and green ivy in the heart of the perfume are layered over the base of vanilla, tonka, sandalwood and musk.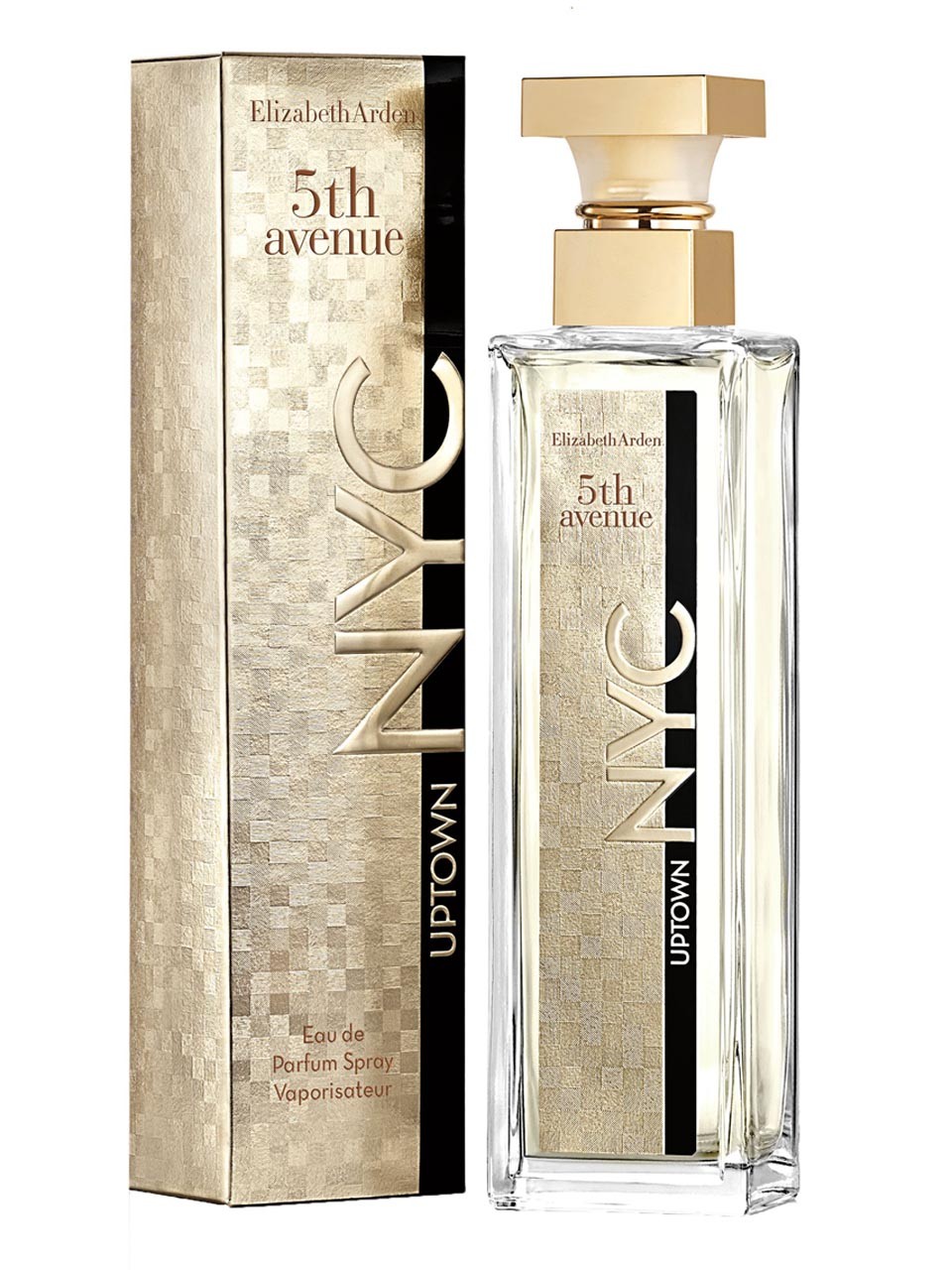 Top notes: prosecco, pink pepper, petitgrain
Heart: cyclamen, cherry blossom, magnolia, ivy
Base: sandalwood, musk, tonka, vanilla
The fragrance is available as a 75 ml Eau de Parfum.
Sanja Pekić

Sanja joined the Fragrantica team in 2009 and writes and designs articles about perfume news.
katja blue
I wanna try the new Sunflowers. I like the original somewhat but there is something in this fragrance that I am not comfortable with. I hope the new one is more modern.
Apr
21
2017
Konga5000

I will try these when they hit T.J. RossMarshalls "wreck 'em rack" for $12.99 next year!
I hope by then White Tea makes it there too.
Funny how the entire line is at Macy's for triple the price !
Apr
21
2017
milkyway

Sounds good! I personally never had interest in Elisabeth Arden's perfumes. The package is quite old school, and their skin care and make up range always seemed like it belonged on my grandmother's vanity table.
However, having said that, I do think that they make quality perfumes. I recently tried both the original Sunflower and 5th Avenue and they were both surprisingly fresh and modern. These remakes sound very good, I will definitely be trying them.
Apr
21
2017
Add Your Review
Become a member of this online perfume community and you will be able to add your own reviews.