The prestigious global company ELIZABETH ARDEN Inc. has decided to become the owner of the global license of Christina Aguilera's perfume collection, joining numerous celebrity brands already represented by EA in promoting and selling their products (perfumes and body care collections as well as make-up collections and professional skin care products). The portfolio of the Elizabeth Arden company includes for instance: Juicy Couture, John Varvatos and Wildfox Couture, the perfume collections by Britney Spears, White Diamonds Elizabeth Taylor, Curve, Giorgio Beverly Hills, Ed Hardy, Jennifer Aniston, Lucky Brand, Paul Sebastian, Halston, Geoffrey Beene, Rocawear, Alfred Sung, White Shoulders and BCBGMAXAZRIA, as well as the popular celebrity perfume collections of Taylor Swift, Nicki Minaj, Mariah Carey and Justin Bieber.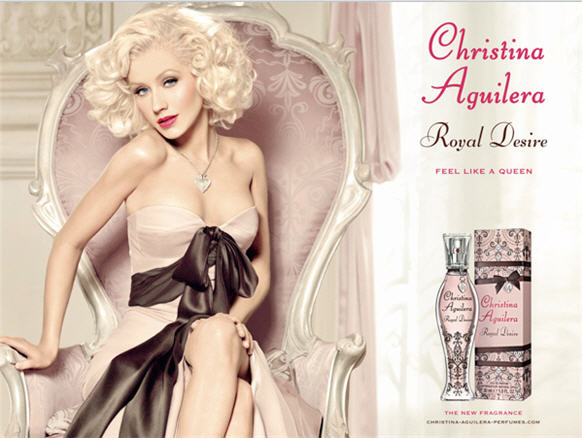 Christina Aguilera Fragrances were in ownership of Procter & Gamble International, but were excluded in the sales to Coty, together with Dolce & Gabbana. Elizabeth Arden therefore set out to buy the license of Aguilera's perfumes from P&G, increasing their celebrity offerings by doing so.
"We are tremendously excited with our agreement to acquire the Christina Aguilera fragrance license," said George Cleary, President Global Fragrances at Elizabeth Arden. "This stellar brand is one with a global footprint and a significant international presence in Europe. This acquisition is consistent with our strategy to acquire brands to grow our fragrance business on a global basis, and we look forward to working with Christina to advance the success of this luxury, longstanding fragrance brand."
Christina Aguilera said, "I really enjoy developing my fragrances and I am excited to continue the process with Elizabeth Arden. Their commitment to creating fragrances is important to me and I know they will do a great job helping me deliver top quality product to my fans."
Seven fragrances of the collection are offered on the official Christina Aguilera Fragrances website, and in the Fragrantica encyclopedia you can find 13 editions that Christina launched in her career. Among the most popular ones are: Christina Aguilera from 2007, Christina Aguilera by Night from 2009, Royal Desire from 2010, Secret Potion from 2011, Red Sin from 2012, Unforgettable from 2013, Woman from 2014 and the last one up till now, Touch of Seduction from 2015. We are eager to see in which direction Christina goes with Elizabeth Arden and what novelties she is preparing for her fans. The transaction can be expected in the first half of 2017 – according to Elizabeth Arden Inc.
Author: Sandra Raičević Petrović
(sandrina_bambina)

Fragrantica Executive Editor, Writer and Designer
Translation: Ivana (Ina_Mo)