New Fragrances

Escada Born in Paradise
by: Sanja Pekic


Born in Paradise is the captivating new 22nd limited edition fragrance from Escada. These tropical limited editions are perhaps the most popular and favorite of all Escada fragrances, because each year they offer us a new floral-fruity, fun-packed surprise of this house. Last year Cherry in the Air gives way to the new perfume Born in Paradise.
"Creating feelings of delight, warmth and frivolity – Born in Paradise transports you to the tropical haven of French Polynesia, evoking visions of bright and beautiful flowers, glistening beaches, clear turquoise waters and delectably delicious tropical fruits. Inspired by the famous Pina Colada cocktail, the ESCADA Born in Paradise perfume delivers an enchanting blend of pineapple and coconut milk, shaken with the aqueous and acidulous notes of watermelon, green apple and guava and enhanced with woody, musky and creamlike undertones. Exuberant in character, the fragrance instantly releases tantalisingly mouth-watering fruity scents and an infectious carefree feeling often inspired by tropical escapes – making it the prefect summer fragrance to transport you to paradise." (Press release)


Fresh & Juicy Top:
The fragrance opens with a sultry summertime dance of lush green apple and watermelon scents to excite the senses. Combined with sweet, punchy guava, the fragrance brims with a playful energy and zesty freshness.
Pina Collada Heart:
The heart envelops with a subtle coconut milk base, energised by hints of tasty pineapple, evoking memories of a sun-kissed moment from a perfect summer holiday.
Sensual Base:
In the dry-down, the base offers a relaxing mix of musky and woody tonality with sandalwood, cedarwood and musk notes for velvety and sensual warmth - adding depth to the summer tones.
The fragrance is available as 30, 50 and 100 ml Eau de Toilette with 150 ml body lotion. The fragrance will be launched in Jan. 2013 - Feb. 2014.
Source: Escada Press Release
matty64

I personally don't have a problem per se with Escada, but all these tropical frags smell very similar. When they come up with an original idea I'll start repurchasing their products.
Dec
29
2013
Lettukestit

I WANT THIS! Badly! :D
Dec
28
2013
gloom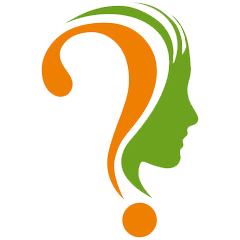 tropicals are not my cup of tea but they are interesting. nice packaging and nice bottle bottle
again
Nov
13
2013
prettyswag

i hated cherry in the air, it was childs medicine to my nose...i hope this one is better..for fun and summer...but the escadas have not impressed me since rockin rio and sexy graffiti..i wore those in high school..its been not great for me ever since...this one looks nice...we shall see..
Nov
12
2013
joan100
Im really looking forward to this!
Nov
12
2013
alimuanis

i hope the perfume will be beautiful like bottle what amazing bottle there, about carton box i think stupid but bottle is very sexy very beautiful.

i hope the perfume in bottle beautiful as well .


أتمنى ان يكون العطر اللي جوات هذه العلبه الجميله جميل ايضاً مثل تصميم ولون القاروره الملفت والجميل

ننتظر نزوله كي اشتريه هديه إنشاء الله :)
Nov
12
2013
midgyett_evans83

Can not wait for this one! Escada makes me feel like sex all day!
Nov
11
2013
EwieBro
I need this one! :D
Nov
11
2013
Sabrinah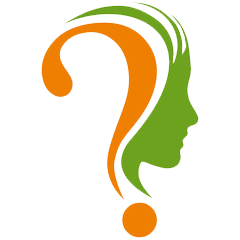 I saw coconut there, wondering hows the scents is gonna be like~
Nov
10
2013
helirium

Definitely going to try this one. The advertising looks so 80's!!
Nov
10
2013
Yasir Shahbaz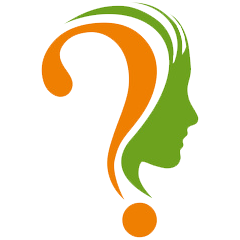 Lov !!!! Escada
cuz my wife wears it :D
Nov
09
2013
Love_heart

I don't like watermelon but I love escada my fav house of all time hands down people say they all smell the same they actually don't if u take the time to study them and work with them
I know this is on my wish list same with cherry in the air !!
Nov
09
2013
mariana7945

Escada Summer Limited Editions perfumes are my absolutely favourite perfumes, so even though I dont like guava im gonna give it a try
Nov
09
2013
soobee11

Can't wait to get my mitts on this one!
Nov
09
2013
tessa2809

Lovely! I have a huge weakness for Escada's summer scents and the notes of this perfume sound promising. Can't wait to try it out :)
Nov
09
2013
PerfumeManiac101

this is already out at Macys.com
Nov
09
2013
sarage

Sounds nice and juicy and the color of the bottle makes me want to travel somewhere warm.. But the ad, my goodness, looks like the model is being disturbed, she is clearly saying Go away! Also her dress is awful, what were they thinking?
Nov
09
2013
GMK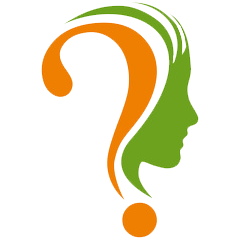 what a beauuuuuuuuutiful bottle.
Nov
09
2013
tommy_girl

good news!the notes are just tempting.the only note I'm afraid that could destroy the perfume is green apple that can give me headache.otherwise it looks great.
Nov
09
2013
Elmyra

OMG i WANT this badly.
Nov
09
2013
Elmyra

OMG i WANT this badly.
Nov
09
2013
cake n' cuddles

I have to admit this year's one has me a little under-whelmed. Cherry in the air was so cute I guess it was hard to follow up on that. I hope it smells strongly of watermelon!!
Nov
09
2013
xjulietdx

Hmm, summer hasn't arrived yet but I hope this can bring some joy during the colder days! I'm very curious.
Nov
09
2013
Add Your Review
Become a member of this online perfume community and you will be able to add your own reviews.