New Fragrances

Escada Especially Escada Elixir
by: Sanja Pekic
Especially Escada Elixir is a new, powerful interpretation of the rose fragrance that is Especially Escada from 2011. Unlike its first re-adaptation Especially Escada Delicate Notes from 2012, the new fragrance represents its intense version. A woman that this fragrance stands for is boldly elegant. She radiates confidence and brightens the room with her energy and a smile.

This mysterious rose scent begins with pear, ambrette seed and grapefruit. The heart includes Turkish rose absolut, ylang-ylang, accords of prune and fresh plums, laid on the base of patchouli, white musk, dry amber, cashmere and Madagascar vanilla.

Top notes: pear, ambrette seed, grapefruit
Heart: rose, ylang-ylang, plum, prune
Base: patchouli, white musk, amber, cashmere, vanilla


The fragrance is available as 30, 50 and 75 ml Eau de Parfum.
tstarshine

It sounds deep, maybe a good summer evening perfume? beautiful!
May
10
2013
maissaa.zahran

Sounds very interesting... Adding to I want this list
May
10
2013
harpist

Everything sounds good except dat patchouli darn it. I hope that the patch won't be too present and that this one in the series will actually last. Otherwise, pretty bottle and advertising but not too intrigued. I don't expect much from it.
May
10
2013
mirul
pears? so lame!
May
10
2013
Soie

Wow! I just read the notes and felt a twinge of disappointment when I saw that the first note is "pear". Interesting to see that I'm not the only one who feels this way.

I don't dislike the scent of pears, but it is tiresome to have run into it so often as a fragrance note -- I'll add pink pepper, litchi and "red berries" to the list as well.
May
09
2013
susieqrj

Im really getting bored with pears in perfumes.... such lack of creativity....
May
09
2013
rita.m

دائما بانتظار جديدك اسكادا
وعسى ان يكون بمستواك المتميز دوووووووووووووووووووووم
االيكسير 2011 جميل وهادئ ولكن غير مركز
May
09
2013
veleno

ahh the juice looks amazing :)
May
09
2013
alanna89

Oooh the notes sound great! I loved the original so this one sounds exciting and great for evening!
May
09
2013
auroramaria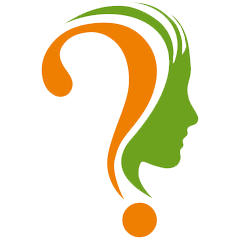 To die for!Amazing notes,stunning bottle.
Even the box is gorgeous!
May
09
2013
Add Your Review
Become a member of this online perfume community and you will be able to add your own reviews.