Welcome to Fragrant First Impressions, our way of sharing our initial encounters with a wide array of fragrances. We may not have significant experience with any of these aromas just yet, but we're excited to present our thoughts to you!
This week we explore a wide range of scents, from vintage classics which have sadly lost some of their oomph, to niche aromas that surprise.
Marlen: Versace Dreamer is a fragrance I owned when it launched over 20 years ago and one which I quite enjoyed. Its probably been about 17 years now since I last wore it and recently I've been exploring fragrances that feature lavender but aren't necessarily lavender-focused. Wow. I missed this old friend. The lavender is indeed present and noticeable along with the sweet tonka, aromatic tobacco and a touch of herbs (gin and tonic?). It's like a more refined, sophisticated cousin to the brash and infamous Le Male by Gaultier. I love the scent (and bottle!) but only wished the sillage and longevity were a bit better. This Dreamer seems to be suffering the same fate as his brother in Blue Jeans. After 1 hour I keep wondering, "Where'd he go?"
John: Givenchy's Xeryus may have been much stronger when it was created in the 1980's, but in its current form, it's an extremely transparent, citrus-heavy "cologne" that confuses me. When first sprayed, all I could smell was lemon. Now, I love the scent of lemons, and I waited for some backing mid-notes to appear, but they didn't. Xeryus is supposed to contain leather, oakmoss and musk as base notes, and there is a slight suggestion of oakmossy sourness, but no others. The scent's gone within two hours, so it's useful as an hors d'oeuvre before you put on something better for later in the day.
Miguel: One of my biggest influences is the terrific member Drugstore Classics. If she likes something, I look for it at a cheap price because blind buys are only admissible if they are easy on the wallet. When I got Desirade I loved the sweaty tropical ylang central accord, but there is more to it. It's animalic but not dirty and it's fruity but not girly. It's surely rich and opulent and even unusual, with a clear vintage 90's vibe to it. I just wished it was stronger and longer lasting.
Jodi: This is my red, rose-scented wooden souvenir fan from India, bottled. Simple, yes, but it's lush, heavy, juicy and perfect just as it is. Rose with sandalwood is a classic combo. I might rather have a bottle of this than the fleeting beauty of a dozen long-stemmed roses on Valentine's Day.
Stefanie: An ultrafeminine lady is sitting in her boudoir. Rosy red lipstick, candied violets on her breath, pressing creamy cosmetic powder onto her nose - the modern pinup is getting ready to roll, and enchant everyone around her. Perfectly groomed and in impeccable attire she is ready to pierce hearts and collect them on her stiletto heels. Lipstick Rose is basically the opposite of me, but when I was given a bottle by a fellow fragrance lover I fell for its charm. So here I am, spending my mornings hiking with my dog, in mud, in grime with messy hair and muddy boots instead of stilettos, but smelling like a lady. Lipstick Rose=Tomboy to lady in one spritz.
Rouu: This retro scent sharply opens with a blast of citrus and alluring warm spices which settle in a blink; I can trace amber, myrrh, cinnamon and labdanum as they develop a soft but salient crispy/oriental bouquet. I was expecting a cliché composition of the 80's but this is utterly elegant and exudes luxury all the way through the drydown. A reasonably-priced alternative for lovers of the classics.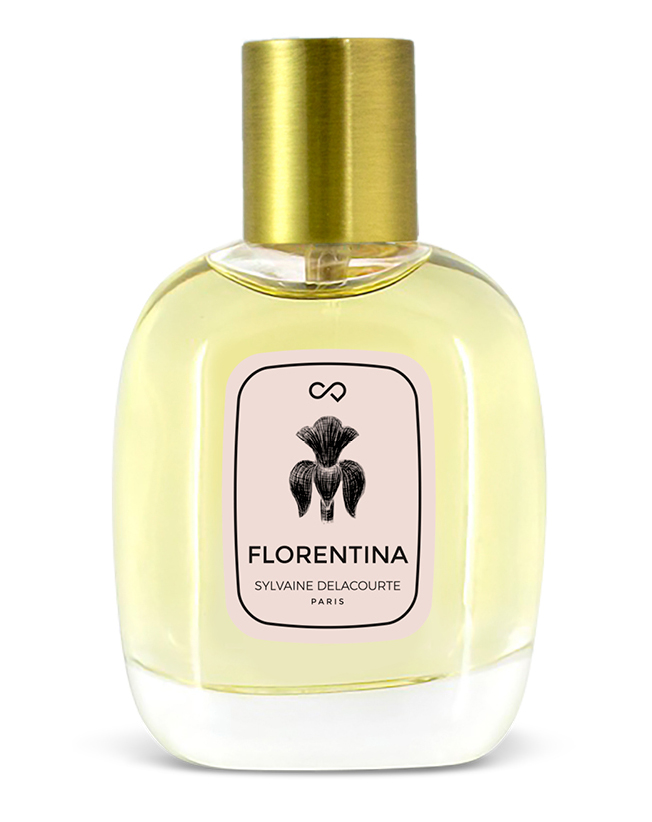 Sylvaine Delacourte Florentina
Daniel: Guerlain's former creative director, Sylvaine Delacourte launched her own line comprising of 5 musk-based fragrances in October 2016. I received the full sample kit and, as a fan of powdery aromas, went straight to Florentina. Immediately after applying it on my skin, I realized that Miss Delacourte was not playing around with the musk concept. Instead of a make-up feel à L'Heure Bleue, I get the smell of a luxury fur coat, more on the feminine side. The notes of almonds, vanilla and benzoin are noticeable but they don't make the scent sweet. Here it's all about texture.