Art Books Events

Fragrantica's Miguel Matos Nominated as Fragrance Foundation Finalist
by: Dr. Marlen Elliot Harrison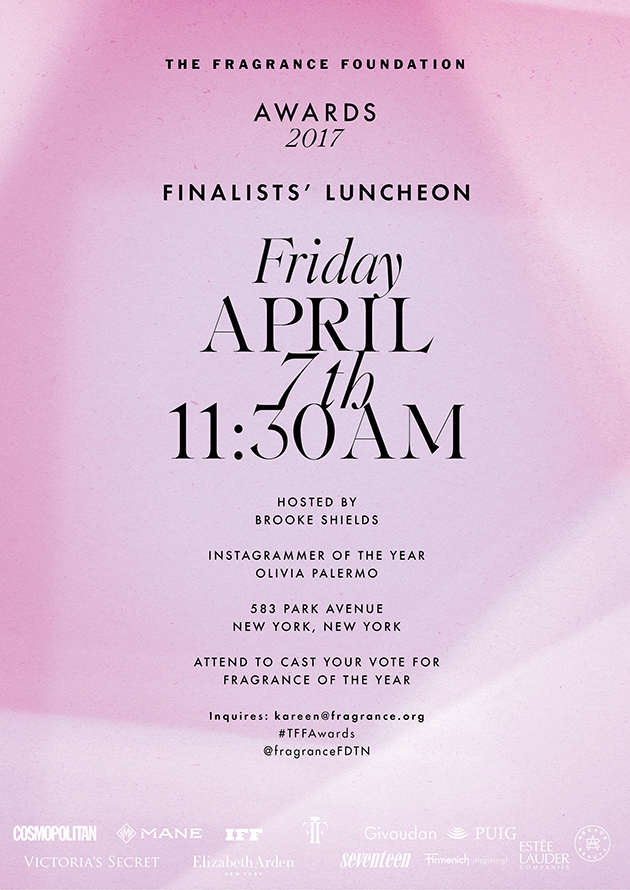 On Friday April 7th, Award-winning actress, best-selling author, model and cultural icon, Brooke Shields will host The Fragrance Foundation's Finalists' Luncheon where the top five finalists in all categories and winners for Editorial Excellence, Social Media Campaign and 360-Degree Marketing will be announced.
Fragrantica is proud to announce that it has been shortlisted (top 10) for "Editorial Excellence in Online Fragrance Coverage." Our inclusion in the top 10 is due to the writing of Miguel Matos for his not one, but two nominated articles!!!
The first nominated article is Bulletproof Layerings – 6 Perfect Scent Couples. Click me to read the article. Here is an excerpt:
YSL Kouros + Teo Cabanel Lace Garden
Lately I have been binging on florals for the first time. I was never a floral perfume kind of guy but I always loved Lace Garden since it came out a year ago. Being a fanatic of animalic perfumes, and being now in constant craving of sultry flowers, I am still exploring to find out some more floral scents for my collection. What if I mixed these two loves: well the floral animalics are a vintage classic. And I do love many of them like My Sin, for example. So I decided to try the extremely dirty vintage Kouros with the spicy sweet and green Lace Garden full of gardenia, tuberose and magnolia. The result is in the family of recent floral animalics like Bogue Maai, Eris Parfums Ma Bête or Anatole Lebreton L'Eau Scandaleuse. An erotic, dirty, animalic garden. The lace is soiled and the garden has secluded bushes where couples meet for anonymous sex. I shall tell you no more for the drydown is capable of making you blush.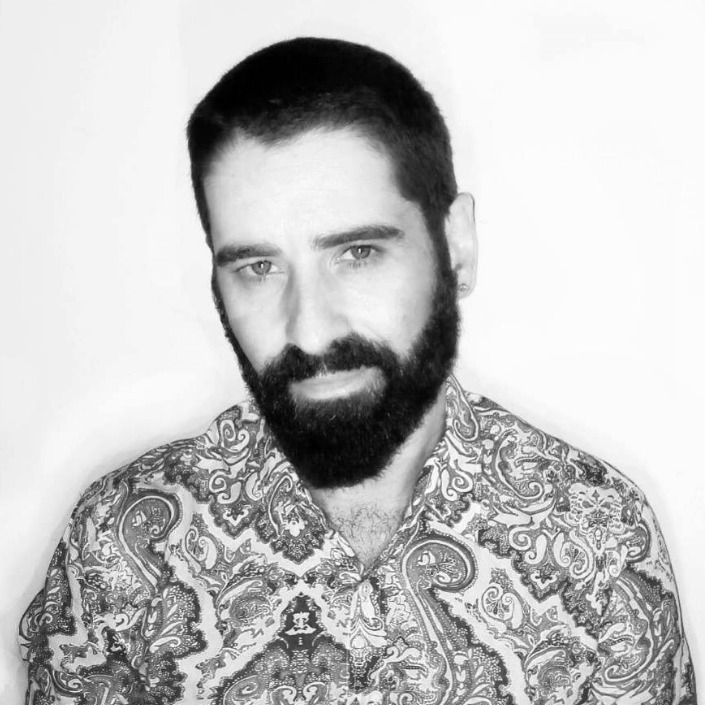 Fragrance Foundation nominated writer Miguel Matos
And the second nominated article by Miguel is The Vintage Underdogs: 5 Unfairly Forgotten Perfumes. Click me to read this article. Here is an excerpt:
Michael Jackson Légende 1989
There is the ever-repeated story that Michael Jackson's favourite perfume was Bal a Versailles and this lost gem has a link with the iconic animalic. Michael's own perfume line comprised two editions: a feminine one called Mystique and a masculine called Légende. Sadly the perfume brand was suffocated under the scandals he saw himself involved with at the same time he was going to launch the fragrances. They are now somewhat of a lost myth but it is true that they existed and I have one bottle to prove it. I bought Légende in a perfume shop in Lisbon where I get some of my treasures. It is not my style but it is interesting. It's a heavy dirty musk and not much else. And there is the link between Légende and Bal a Versailles. They both smell like warm aroused bodies. The masculine could be something from Studio 54, the feminine I never got my hands (or nose) on.
The bottle is a tacky black round glass shape and it has a holographic image of Michael Jackson. This image smiles as you move the bottle. As for the scent itself, just try to imagine the lovechild of Jovan Musk and Muscs Koublai Khan.
The 2017 Fragrance Foundation Awards presented by Hearst Magazines will be held on Wednesday, June 14th, 2017 at Alice Tully Hall, Lincoln Center in New York City. Fragrantica congratulates Miguel and all of the 2017 nominees, and is deeply appreciative of all the work The Fragrance Foundation has accomplished and continues to do.
You can view all of Miguel's writing by clicking HERE. Help us congratulate Miguel in a comment below!
Dr. Marlen Elliot Harrison

Managing Editor & Columnist

Dr. Marlen Elliot Harrison's journalism in the fragrance industry has appeared in international print and online publications such as Playboy, Men's Journal, Men's Health and the New York Times. Marlen is also a regular contributor to BeautyAlmanac.com and works as a graduate professor, thesis advisor and faculty supervisor for MA programs in TESOL, Education, Writing and Literature. Learn more about Marlen by visiting: www.MarlenHarrison.com.
odoro
Congratulations Miguel.
Mar
24
2017
Olotitan

Felicidades Miguel Matos
Congrats well deserved nomination, Hope he wins he deserves! I would love to get tickets or an invitation to this Event! Anyone? NYC
Mar
24
2017
andy812

Good-looking and smart! Oh baby....
congrats.
Mar
24
2017
gypsy parfumista

If ANYONE deserves a FiFi for their writing about perfume, it is Miguel!! Ever since he has come here to Fragrantica, I have read him religiously and he and I seem to share many tastes and he has written about many scents I had never heard of or smelled and now love! It is about time that someone from this great webzine is nominated.

More often than not, it is publications with big glossy print readerships that end up getting the Glass (VOGUE, elle, etc.) I am glad to see that at least a couple times in the last few years the award has gone to really talented perfume lovers who write passionately about what they love and not some beauty columnist at a magazine who only writes about a sponsor's scents-and people see it because the magazine has a circulation of over a million.

I am also very glad that online publications are not only being recognized as journalism but have actually been awarded the much coveted FiFi for Editorial Excellence. I really hope that Miguel wins one this year, but even if he might not, it is an honor to just be nominated. Kudos, Miguel! Thanks so much for all your wonderful writing and here's hoping you win! You will always be a winner with me, you have helped make Fragrantica truly wonderful.

Smell swell & be well,
Gypsy Parfumista xo
Mar
23
2017
Readysniffer1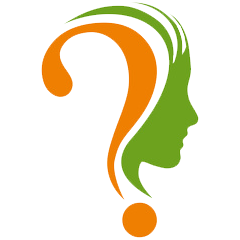 Well done! Congratulations, Miguel!
Mar
23
2017
ChrisInBrooklyn

Bravo Miguel. Definitely well deserved!!!
Mar
23
2017
Cybernoir

Miguel, So well deserved, hoping you win. Whatever happens I know you will be the light and life of the event. I always enjoy your writing, not only when you are witty but when you are philosophical, as you so often are.
Mar
23
2017
BuenaGirl
Terrific news - congratulations, Miguel! What an honor!
Mar
23
2017
Planet_X

Very good news! Behind Miguel's writing I can always "see" his kindness and nice heart, so very pleased to see his name regarding new achievement! Keep it up, man!
Mar
23
2017
Arsenal Till I Die

Congrats Miguel, everything you do is always appreciated!
Mar
23
2017
Das Huffer

Wonderful! And well deserved! Congratulations, Miguel!
Mar
22
2017
Mary-Jayne

Wow, Massive congratulations Miguel, and good luck! I love your writing, I am pleased to see how others do too, fantastic, I bet you're over the moon. Well done xx
Mar
22
2017
Fragrant Desert

Hip Hip Hurrah!
Mar
22
2017
ms. m

Congrats Miguel! I always enjoy your articles - so cool!
Mar
22
2017
narita
Congratulations dear Miguel! How exciting! Good LUCK! :)
Mar
22
2017
kapted
Your articles are well deserving of this exposure. Well done!
Mar
22
2017
NostalgiaStreet

Much deserved. Congratulations, Miguel.
Mar
22
2017
ComfyCat

Congrats, Miguel! :-)
Mar
22
2017
drugstore classics
Dear Miguel,

They have all said it already so well, but what it comes down to is that WE ARE SO PROUD OF YOU!

<3 Drugstore Classics
Mar
22
2017
avonman

Congratulations Miguel And OMG being Hosted by My Favorite Brooke Shields,Is There anyway we can View This Awards luncheon???
Mar
22
2017
danbarros

Luna_J

Congratulations!
Mar
22
2017
samuelgustav

Miguel deserve it! So happy, congrats Miguel :D
Mar
22
2017
mimi61
Congratulations and good luck! My favorite perfume writer.
Mar
22
2017
ejvelez
Awesome! Congrats!
Mar
22
2017
chayaruchama

Bravo, Miguel!
Mar
22
2017
relle

Way to write! Good luck!
Mar
22
2017
drouhin

Congratulations, Miguel! Your nominations are richly deserved. I enjoy all your articles.
Mar
22
2017
moreorlessa

Parabéns pelo sucesso, Miguel. Sentimos sua falta no fragrantica em português! ;)
Mar
22
2017
herreroph

Congratulations Miguel ☺
Mar
22
2017
fleurdefi

How wonderful! Congratulations!!!
Mar
22
2017
pearlbelle

Congratulations Miguel, you deserve this so much! Wish you good luck!
Mar
22
2017
edis

Congratulations Miguel :)
Mar
22
2017
Angela Agiannidou

Now that comes as a surprise!! Though all of the Fragrantica Editors are excellent, knowledgeable and passionate in their love for perfume Miguel's articles go straight to the heart not only because they are highly informative, detailed and accurate but because they touch our innermost thoughts,passions, sensations and reveal his beautiful thoughts and sophisticated nature that set him apart from any other perfume writer and person. Miguel's writing reveal the tender, strong, vulnerable, talented, intelligent personality he possess and iam sure iam only one of the many many that enjoy the immense privelege of reading his articles. Thank you Marlen for bringing this to our attention. And, Miguel, Bravo!!!!!!!
Mar
22
2017
Elena Vosnaki

I know it's really fun getting shortlisted and I wish you Miguel an easy and clear win! The work devoted to Fragrantica shows and is much appreciated.
Mar
22
2017
Jyrhara

Congratulations Miguel!!
Mar
22
2017
DarkViolet

Congrats Miguel, good luck! :)
Mar
22
2017
Fragaria

How wonderful! I am happy FOR you and wish you the greatest of success in all you do Miguel.
Mar
22
2017
akawanis

Fantastic news, Miguel! We are rooting for you!
Mar
22
2017
smauricius

Congratulations Miguel!! Finally someone gives this boy some recognition for his talentband amazing job he is doing in and for this industry!
Mar
22
2017
lalalovesroses

Congrats! Very well done! Thoroughly enjoy reading your articles :)
Mar
21
2017
cnidaria

Congrats Miguel!! (:
Mar
21
2017
Islandaromatika

Yaay! Congrats!! Well deserved! -Robert H.
Mar
21
2017
smellagent

Congrats Miguel I love your articles. You have style, good luck.
Mar
21
2017
Rouu

Congratulations Miguel. Wishing you all good luck :)
Mar
21
2017
matty64

Congratulations Miguel and good luck with the outcome. You have definitely earned this nomination. My fingers are crossed for you.
Mar
21
2017
exciter76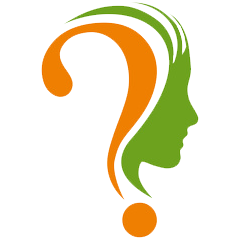 Omg! Congrats!!!! How exciting!!
Mar
21
2017
Add Your Review
Become a member of this online perfume community and you will be able to add your own reviews.