From the Forums highlights our Fragrantica readers and what they're talking about on the Fragrantica discussion boards. There you'll find many topics that range from polls to opinions to requests for help with selecting something new for a personal collection. You can access our forums through the top menu on the website, as seen in the example below. Why not visit and engage in some lively discussion?

Avon Calling: Anyone Home?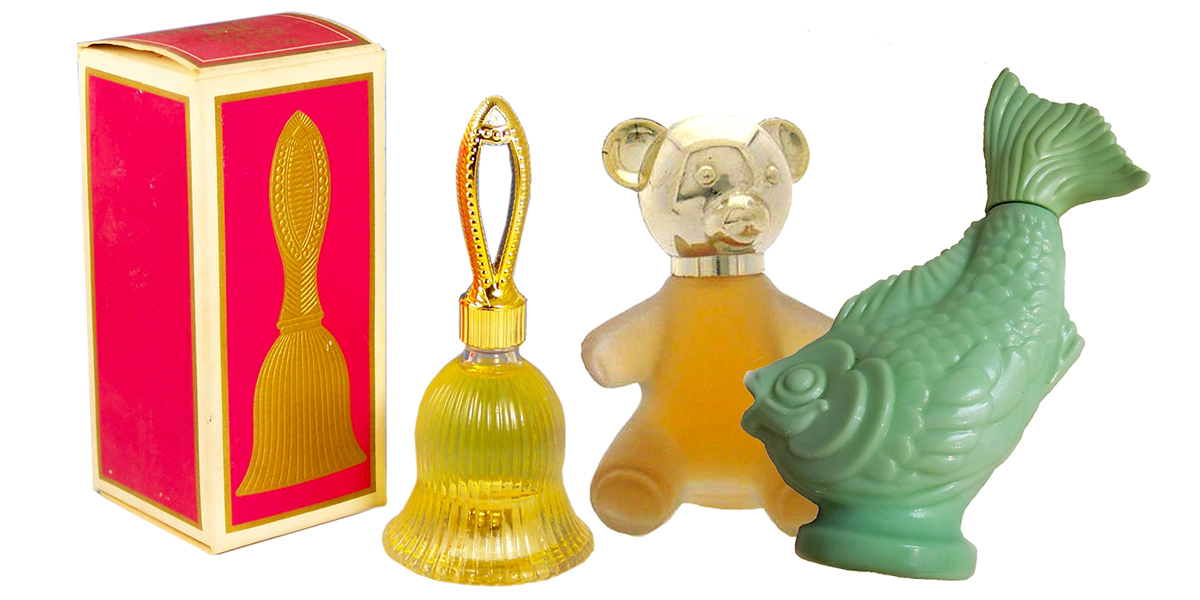 Many of us who grew up in the United States recognize the company name Avon instantly. This was the maker of countless bottles of perfume and cologne that were given away as gift sets every holiday. You either liked or disliked their ubiquitousness. To give readers an idea of how pervasive Avon has been over the years, the company has 659 perfumes in the Fragrantica database. But say what you will, they were "collectible" and so the bottles piled up everywhere in cabinets, bathrooms, and basements. In our Vintages forum, Fragrantica reader Konga5000 asks, what became of the once unstoppable Avon?
Does anyone know a current Avon Lady? When did Avon start to die down in popularity? In the 1980s? In the 1990s? Today I only see flea market vendors with Avon and once in a while a garage sale with a HUGE amount of Avons for sale as if the Avon Lady of the house gave up and is getting rid of her inventory. Thanks
I buy vintages all the time from my local flea market. Just scored my latest bottle of Haiku for $3.00.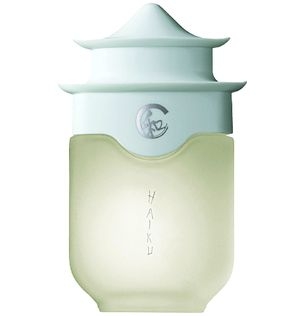 Our readers have a lot of thoughts on the topic, memories of Avon packaging, and its eventual accumulation in homes across the world.
Kesslerk89 adds some personal and historical perspective:
My mom had an Avon lady come to our house until the late 1980s. During the 1990s and beyond my mom worked at the mall, so she purchased fragrances and cosmetics at boutiques and department stores exclusively.
I don't know when the whole "Avon calling" paradigm ended, but Avon does still have consultants. People must still order Avon, for the company remains in business.
Avon is clearly doing some restructuring, as reported by ABC News in March of 2016. The company is moving it's primary business to the UK, while still maintaining representatives in the US. The business model of the representative (or the "Avon Lady" as they've been fondly known) seems important to emerging markets like Brazil and Indonesia, as the article notes.
Cybernoir raises the interesting point about Avon's marketing: Much of it (in the past) was based on the novelty of its bottles. This only had a limited appeal as the decades came and went:
I think Avon lost their way for a time, when they seemed to emphasize novelty bottles over fragrance. They kind of encouraged the whole Avon bottle collection phenomena, which is now a kind of sad glut of empties in out of the way antique malls and flea markets. Ironic, because now folks are more interested in the vintage contents of the bottles.
Don't get me wrong, some of the bottles are adorable, and I have a few. And in some cases the bottle and the fragrance seem harmonious. But in other cases, there could be any number of fragrances in that, oh let us say a bottle shaped like a shoe. or a car. or a whiskey bottle. or a cat.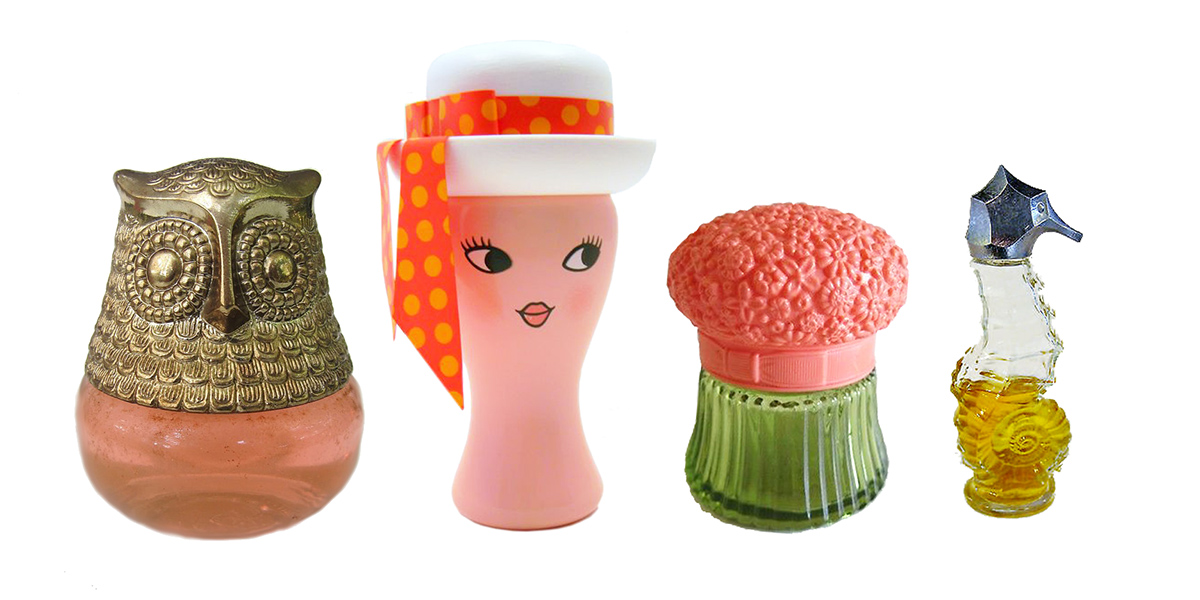 lexic herself was a rep in earlier days:
I have a bunch of these bottles. My Grandparents collected them. I have cars, train engines, dogs, figurines of people, the Statue of Liberty, and so on... My husband and I just pulled them out the other day because we were curious what scents were in them.
I was an Avon rep in the 90s. I personally quit around 1996. I loved it, but there's really no need anymore
Cypressmoon philosophizes on why their representative-to-consumer model may have become impractical in this day and age:
I think the decline of Avon happened with the rise of beauty counters in every mall, every department store --Wal-Mart, too before they started locking them up. I was a kid in the 70's and in my town we had one mall which at that time didn't even have department stores, really, but it did have a movie theater. My parents had Avon perfumes in those hideous bottles. I don't recall anything about the scents, but as a kid those cars & kittens etc. were great to look at. Where I work I used to see Avon brochures, but that was ten years ago? maybe less. But now with internet shopping....I wonder, too if there is an even bigger decline.
More research shows that indeed Avon is still operating and at a large scale. It's still one of the largest (and oldest) perfume and cosmetics companies operating in the world now. Their offerings in the last few decades show that they are willing to adapt to the times, but will that be enough for them to turn around their image? It will be interesting to watch. Meanwhile, all those bottles continue to pile up. Any stories of your own about the world of Avon?
A Fresh, Summer Rose
Fragrantica reader Lolabunny has asked others in the Perfume Selection Tips for Women's Forum if they could help her choose between two perfumes, asking which is the better choice as an airy fresh, summer rose scent. She specifically mentions Chloe: Chloe Eau de Parfum and Nina Ricci: L'Extase Caresse de Rose Nina Ricci. There are votes up and down for each, but as one might expect, some readers couldn't help but toss in a few other suggestions as well.
As of 18 May, the votes so far are 2 to 1 in favor of Chloe Eau de Parfum over Nina Ricci L'Exstase Caresse.
Noveight isn't sure about the Chloe scent, and suggests something else:
I haven't tried the Nina Ricci fragrance, but Chloe Chloe Eau de Parfum does not smell fresh or airy to me. I tried it in that Sephora fragrance sampler. It smells like a cloying, champagne-drenched rose that induces a headache. it smells so strong. I tried to rub it off with water and it was still there.
For a fresh, true rose (with some green stem), I would try Jo Malone's Red Roses:
Jo Malone London Red Roses
Cristianeeee does support one of the two suggested, but offers another as a good choice for airy, fresh rose:
NewYorkLady2015 suggests a flanker that works even better:
Sail0rmars thinks it's a matter of sillage and staying power: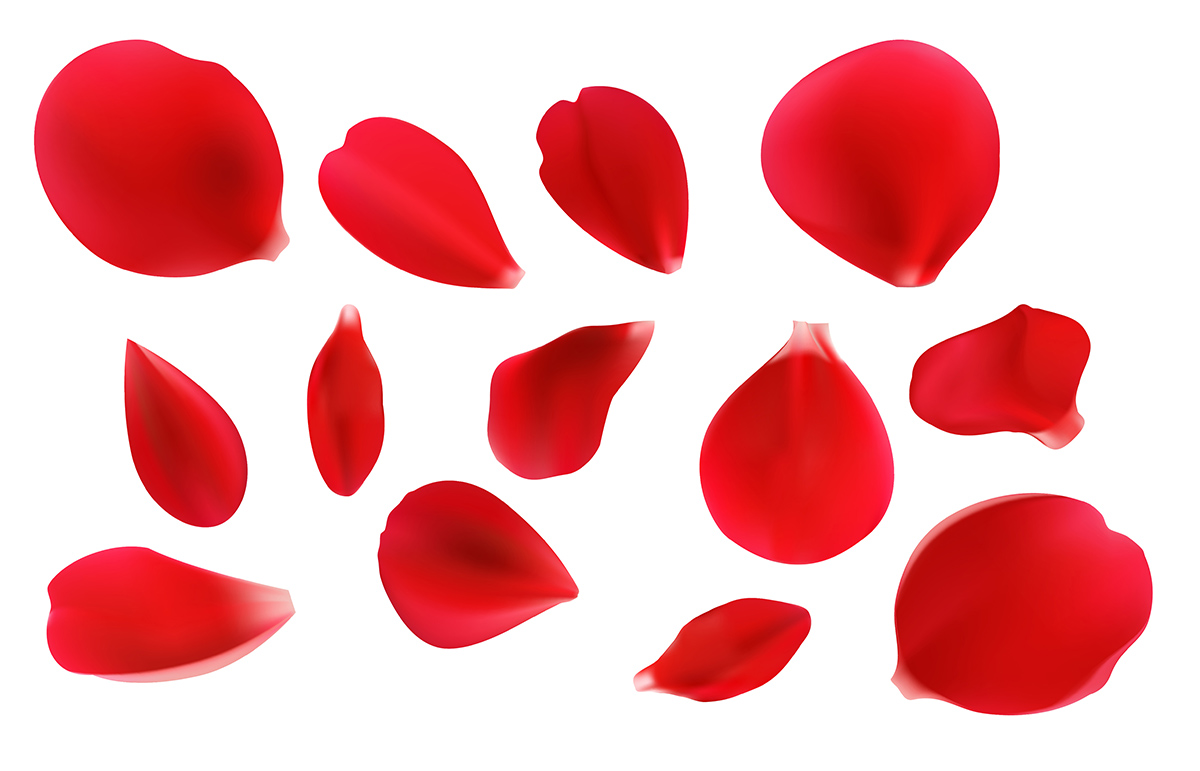 RaggedyAnne went with three completely different perfumes, but ones that she thinks better fit the definition of airy, fresh rose:
Some interesting suggestions came in for many other perfumes as well, such as
Balenciaga: Florabotanica, Trussardi: Delicate Rose, and Caudalie: Rose de Vigne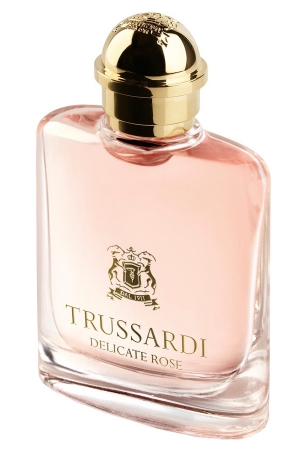 Which of the two would you choose? And do you have a favorite fresh, airy summer rose that would fit the bill even more successfully than the ones listed so far? Leave your recommendations!
Berry Picking: Black Currants
In the New to the World of Fragrance Forum, Crazymaisey reveals that she's mad about the black currant note in perfumes, and can't get enough of it. What perfumes can people recommend that contain the lovely, mysterious note of black currant? Members of the forum enthusiastically chime in with options.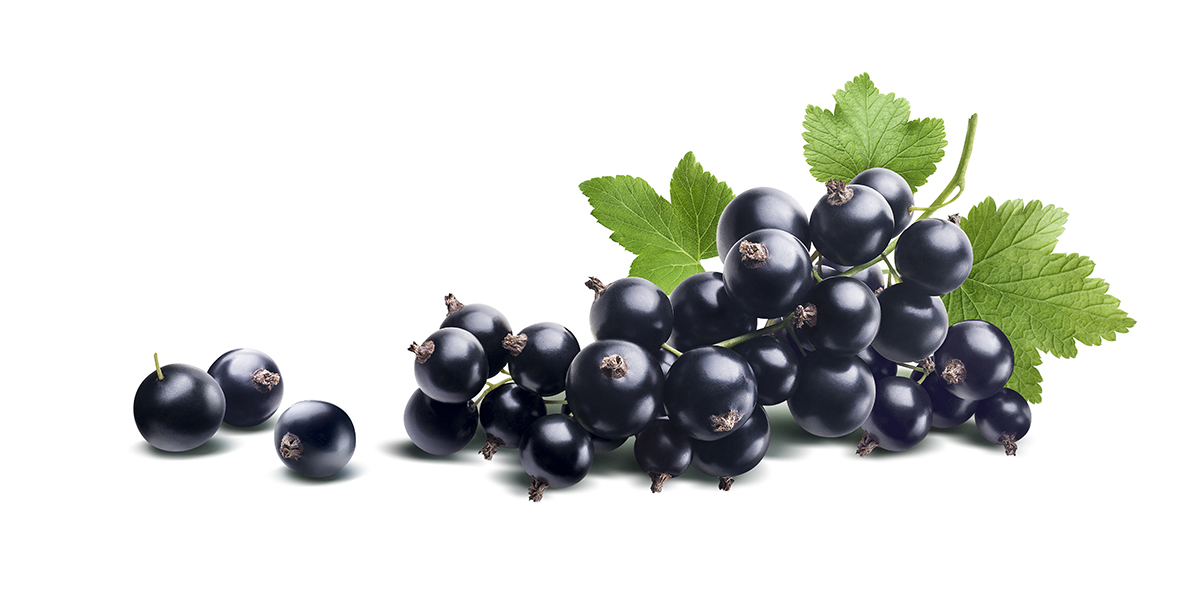 Crazymaisey writes:
Hi there, I've suddenly become obsessed with the smell of blackcurrant! Can anyone tell me if there are any parfum/edt out there (available in U.K.) that smell of blackcurrant please? Thanks.
wtchcrftlc has many good choices from which to begin the journey:
Black currant (also written as one word, blackcurrant) is most popularly grown in the northern reaches of Europe and Asia. It is lesser known in the US due to its being banned in the early 20th century because of its appeal to certain natural insect and viral pests which threatened forest growth. The term cassis is the French word for blackcurrant, but is better known as the name of a liquor, creme de cassis. It is the scent of this liquor and/or the scent of the leaves (which are used for tea, liquors and cosmetic preparations) that is often known as "cassis".
D-BO adds a few others, bending a bit more to the masculine side:
LadyPilot explains an important distinction between black currant and Cassis:
Davidoff Cool Water and
Giorgio Armani Si
have a noticeable note of blackcurrant but they're not ONLY about blackcurrant:( The main notes are different.
Edit - in Armani SI it's not really the fruit, but rather the leaves - cassis!
In Cool Water it is the fruit.
If there truly is a typically blackcurrant perfume, I'd love to have it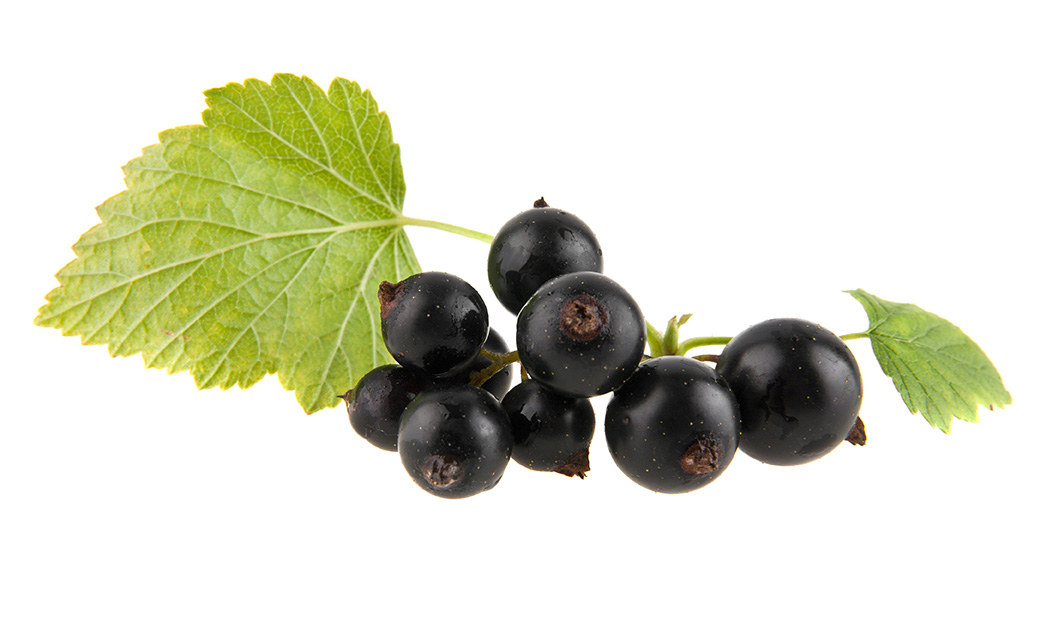 Arttemiss mentions a large number of perfumes with either a black currant or cassis note:
Mystica mentions:
Miss mills also touches upon the sometimes-similar vibe between blackberry and black currant in some of her choices:
Turtle05 offers some handy advice on how one could improve longevity with the right currant-based products:
Bath and Body Works Black Currant Vanilla
I've never used the body mist, but I've used the sugar scrub many times. The scrub would probably make an excellent base for layering. I think it stands alone very well though.
Other perfumes that rated high are Lalique's Amethyst, Salvatore Ferragamo's Signorina Misteriosa, and Cacharel's Amor Amor.
Blackcurrant and cassis are intense notes - what do you think of it in perfume? What would you suggest as a winning blackcurrant perfume?
Added to the database:
We're always adding new perfumes to Fragrantica's database. As we started in recent editions of From the Forums, we've been adding men's classic aftershaves to our records, including the two Barbasol aftershaves, Brisk and Pacific Rush. We've also added Rémy Latour's Manès, Kyriaz, and Offshore.
Have some fragrance questions or need assistance locating a hard-to-find scent? Tell us about it in our Forum HERE. And fly on over to the Forums and plant the seeds of a new fragrance discussion.
Keep the conversation going at Fragrantica's Club, our Forums.
May your fragrant wishes bloom!
| | |
| --- | --- |
| | John Biebel is an editor for Fragrantica living and working in Boston, Massachusetts, USA. He began writing for the site in 2011. He holds a degree in Fine Art from The Cooper Union in New York City and works as a software application designer and a painter. He began his own indie perfume venture, January Scent Project, in 2015. He has a particular love for perfume history, the chemical composition of perfumes, and interviewing perfumers when he travels. He writes two recurring columns: From the Forums, and Perfume in Technology. In the world of fragrances, John has a great personal attachment to certain classic perfume types like fougères and chypres, men's scents of the barbershop type, rose perfumes, and the perfumes of Serge Lutens. |