From the Forums highlights our Fragrantica readers and what they're talking about on the Fragrantica discussion boards. There you'll find many topics that range from polls to opinions to requests for help with selecting something new for a personal collection. You can access our forums through the top menu on the website, as seen in the example below. Why not visit and engage in some lively discussion?

Shall We Begin at the Drugstore?
Fragrantica member Haimorey asks the New to the World of Fragrance forum an innocent enough question: Drugstore finds, shall I dive in? She describes what is, to many of us, that fascinating allure of the cellophane wrapped boxes behind glass in our local drugstores and pharmacies. These usually feature classics of the past, some new releases, and some that barely pay homage to their original masterpiece origins, but others that still hold magic in their charms.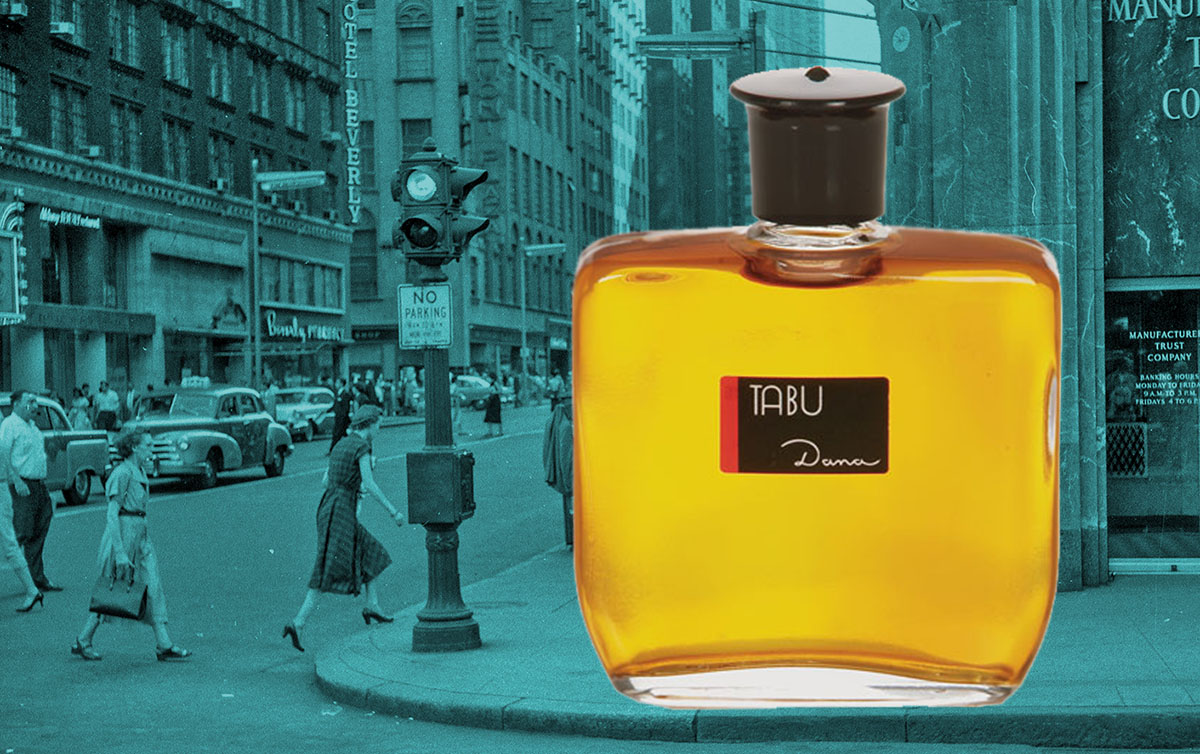 I don't think there is anyone among us who isn't drawn to peer across at the displays to see if there is something we missed when looking before? Not too long ago, I nostalgically bought a new bottle of Coty's Emeraude to rekindle an old memory I had of the perfume from bygone years. It's not quite the same as it used to be, but it's really amazing to think that this perfume is still there, ready to buy, in any number of drugstores around the world.
Haimorey asks this question to the forum:
There's a crazy stash of drugstore bottles I can get hold of in this new little store I've found, and I don't know whether to try one or two of them or not. They are all NIB/wrapped so they'll be recent reformulations (tiny stores like this one don't have to restock biannually but still fairly often).
They must have a hundred perfumes and colognes (mostly geared toward an older crowd) but the ones I'm somewhat interested in are:
Alyssa Ashley White Musk
Givenchy Ysatis
Christian Dior Dune
Mayfair Pagan
Guerlain Samsara Eau de Parfum
Lanvin Arpege
Dana Tabu
I'm most intrigued by the Pagan, if only for the name and the notes. I've recc'd Samsara and Ysatis before but only as the vintages. The only one on my list I've ever tried (and liked) is Dune, as I have a 10-year-old mini of it that was gifted to me. All the rest are ?? Should I try one?
(this store has bottles of Black XS, Alien, Kouros, Fidji, Rive Gauche and Diorella but I wasn't so keen on them. They even have Jovan Musk and Charlie Red priced at less than a Starbucks which made me laugh.)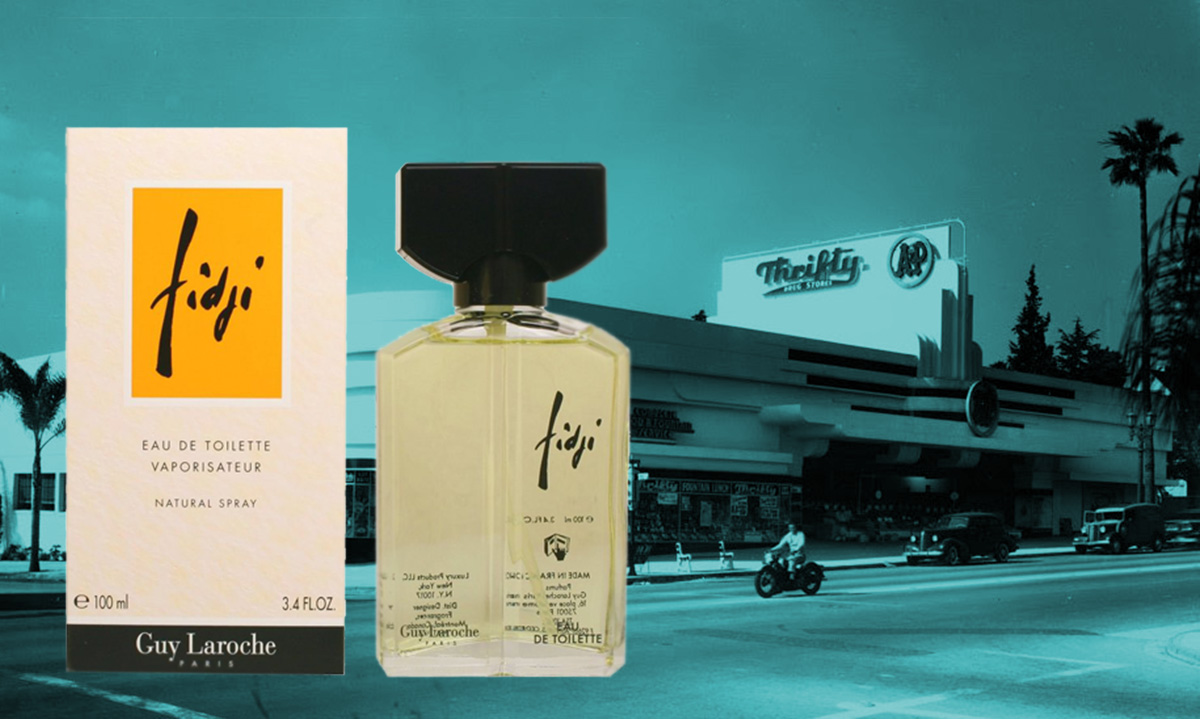 Never has the crowd rushed to encourage a reader with so much enthusiasm!
Angelica 000 says:
Anywho reflects a lot of our opinions on this:
This place sounds like a little treasure trove. Do they have tester bottles you can sample?
Jr, too boldly states:
Why are you hesitating? You only live once. Dive in and enjoy. You can always sell, gift, or swap anything you do not like.
Kesslerk89 has some fond memories of drugstore scents herself:
I have a new bottle of Dune and it smells amazing. I wore Ysatis during the 1980s, now own a new bottle, and still love it. I own and like Tabu; if you're not familiar, it is a heavy spicy seductive fragrance along the lines of a CK Obsession. Arpege is iconic, but to me so overwhelmingly aldehyde fragranced that I can't tolerate it (Rive Gauche is an aldehyde that works better for me). Samsara was one of my mother's absolute favorites; many love it, but it just doesn't smell nice on me. I'm unfamiliar with the others. What a terrific score to have found this place. I hope all goes well with your selections!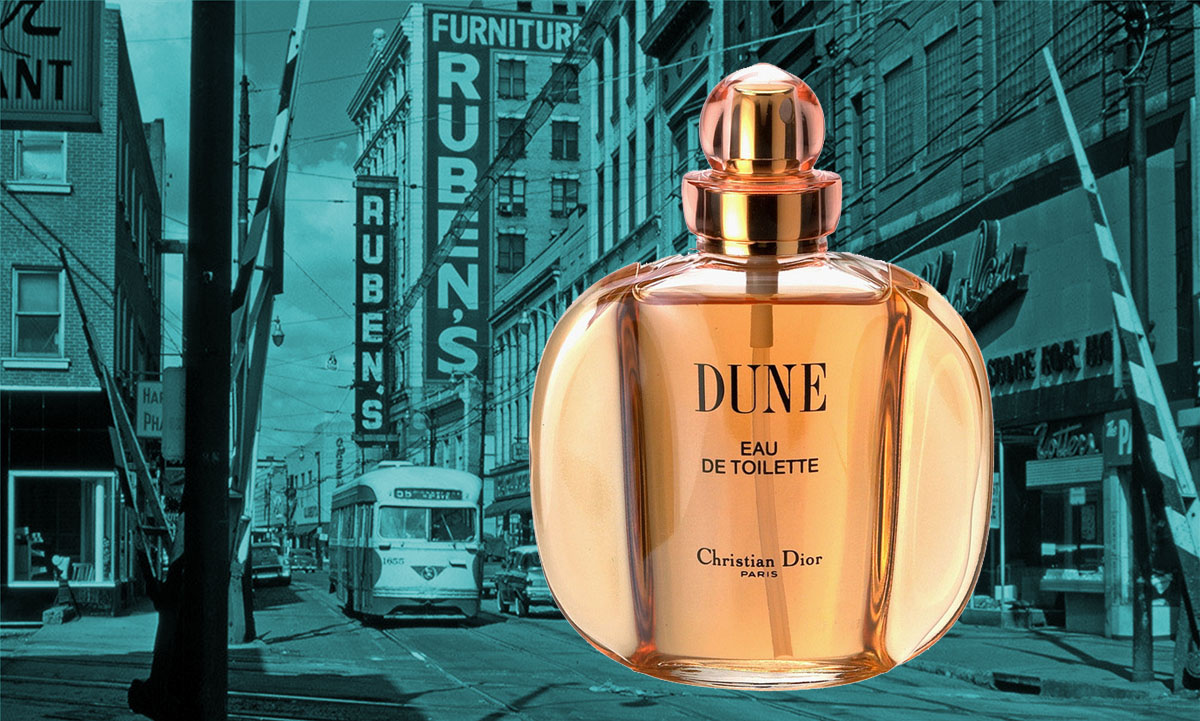 For some perfume lovers, drugstore perfumes were the beginning to a love of fragrance in general, as emt1986 says:
I would! Drugstore and other cheapies were a great introduction to the hobby for me.
Konga5000 makes an astute economic observation as well:
LOOK for DISCONTINUED Coty and Dana products! You can probably re-sell them for double!
Personally, I find the Jovan Musks (in all their various forms) to still be stellar performers and there's not much better outside of a drugstore anywhere. What do you still love from the drugstore? Did you ever find anything irresistible, or a lost treasure you had to grab before someone else took it?
I'm DONE! (Maybe…)
JEDI 2.0 brought up a great topic that's frequently visited in the forums, and always collects many different opinions, but I thought this thread was uniquely interesting. In the Perfume Selection Tips for Men forum, he says that he's really enjoyed the ride of collecting fragrances, but that he's all set - doesn't need to get anything else. And yet, there's still some leeway in that decision:
No, seriously. Got all the ones i needed
Yeah, right, we all say that
i know that's what you're thinking. But no really, I'm all set. The only colognes i will buy for the next year or two are gifts, or replacements of what i ran out of.
At this point i just stick around here for the info, and to see who likes what i like.
Anybody else all set, too?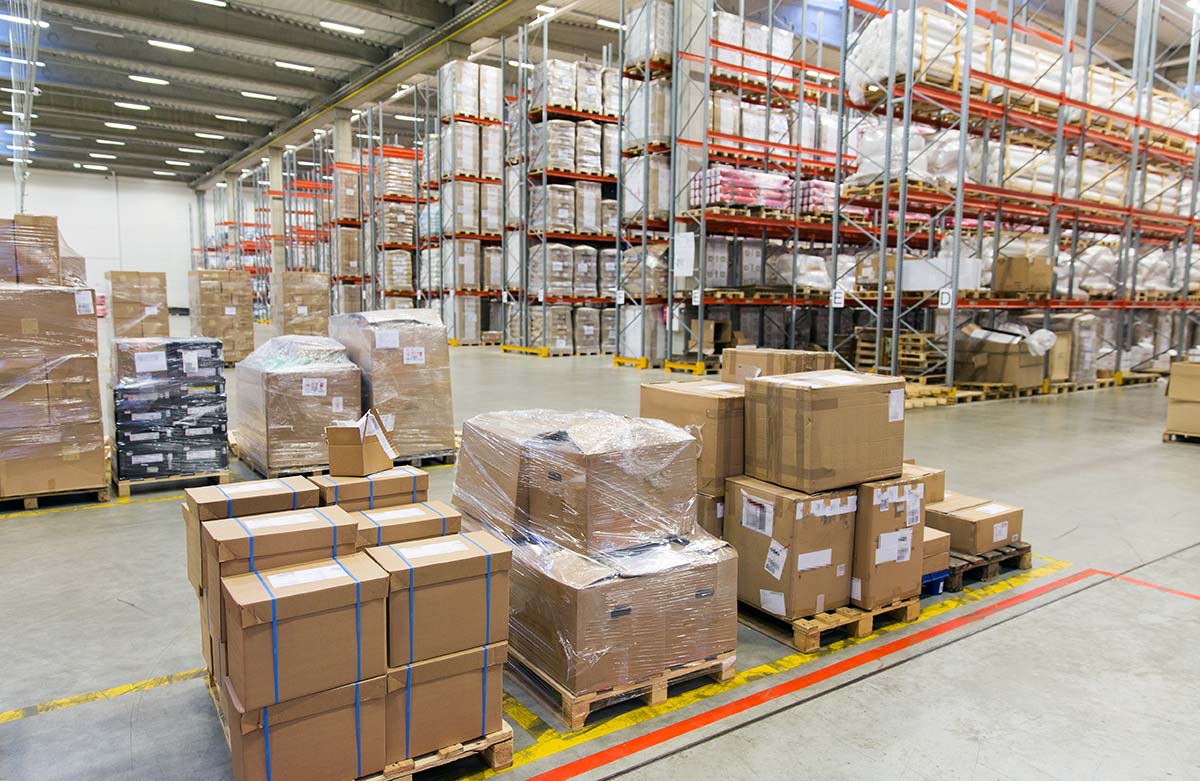 It's interesting to see that although a few agree that they, too, feel that they're at a good "saturation point" in the fragrance game, it doesn't change their interest in new things that are being released. It also allows for some strategy when honing the collection to the essentials. GRAF says,
No, I'm not done with fragrances yet. I want to try a lot of them and I want to minimize my collection to those I really love. I already have a lot of scents, this is why I want to get rid of a lot of them and keep those I love which are around 30-35 and add another 30-35. I can easily use 60-70 scents annually, this is my target: to have around 70 beloved scents.
Tinwhiskers has a pragmatic approach:
Why quit? Just slow down. This is an ongoing adventure with something great always on the horizon.
Rushrocker sees it very differently from the others:
I tell myself this every day.
But just wait till the next eBay sale... my cart is so full!
D-Bo sees future collecting as dependent on what comes along in the path, but with some numeric constraints:
Most of my collection will not be repurchased. That being said, I would say that I won't ever be under 40-50 bottles. The new ones I purchase will be brand new buys. Unless I reach 50 bottles that I can't live without, I'll always be purchasing and testing new ones.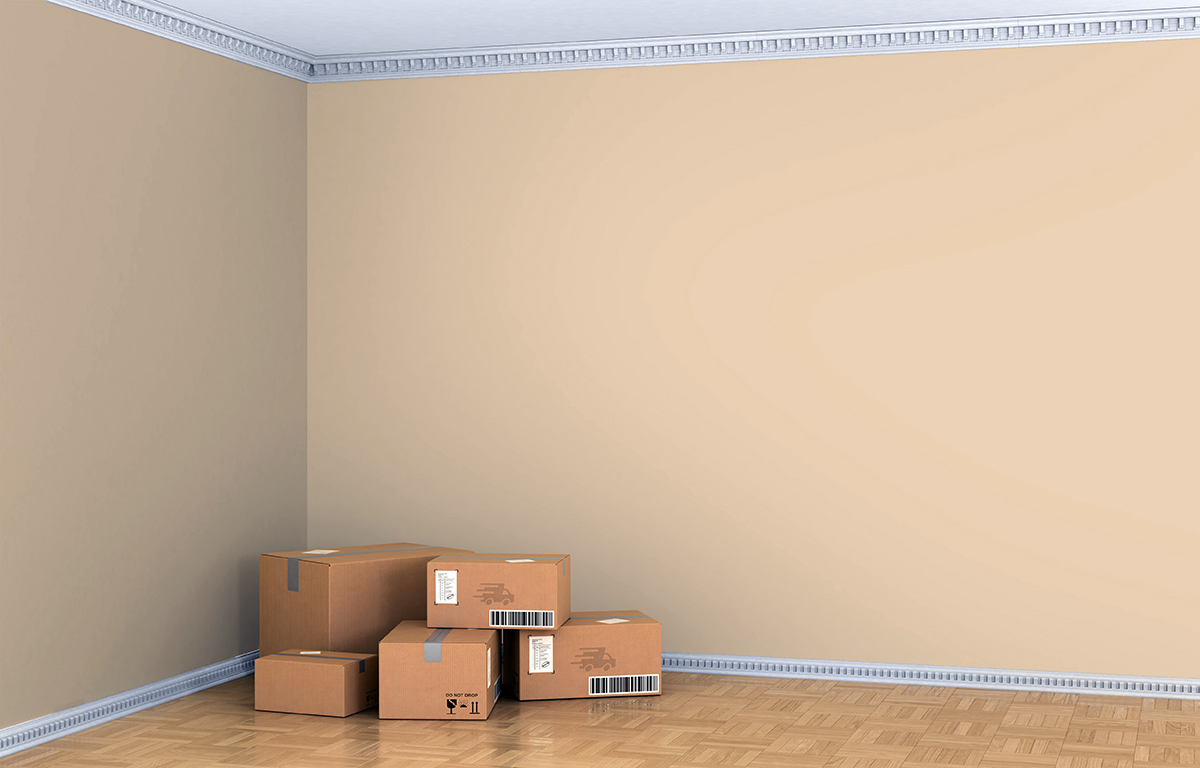 Dougczar puts it all into a reflective mood - don't we make decisions like this all the time, but don't we always opt to keep experiencing new things? He writes:
I said the same thing about my clothes about 10 years ago. Had a whole closet full of nice stuff. Good thing I didn't quit getting new stuff.
Ate at some good restaurants in college. Glad I didn't quit trying new ones.
Learned some funny jokes a long time ago. If I kept telling those same ones over and over, they sure wouldn't be quite the same after a while.
LeotheLion has a specific number in mind:
Good for you! My target is 40-45 bottles, with at least half being vintage. After that, I'll be happy with only decants and samples from time to time.
And then perhaps there is something to be learned in Platinum1's take on the topic. Just one more - that's it - one more!
I have said similar things myself not too long ago but there's always "just one more" that intrigues me. I really look forward to giving the new Prada L'Homme a sniff and maybe adding it to my small collection then call it quits!
Prada L'Homme did get it's release some months back, I wonder what the reaction was? What do YOU think? Is there a magic number of perfumes that makes you say "I have enough," or do you want your collection to keep growing until you can't count it any longer? Do you have a long-term plan to downsize, or do you do what some friends of mine do, and give away samples of what they buy to help spread the wealth? Where do your thoughts roam when you think about your collection, and how big or small it is?
The Fine Art of Layering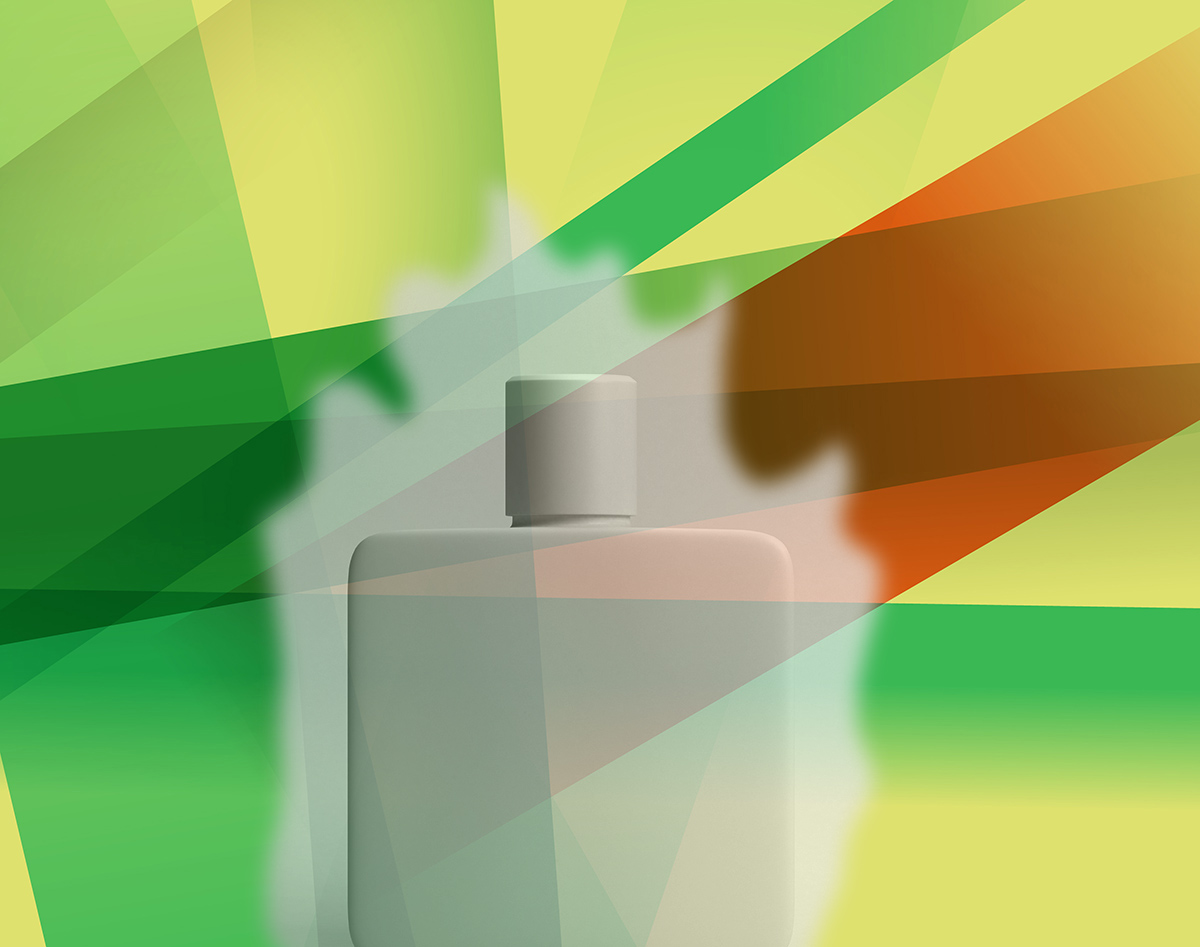 It's no secret that many people wear perfumes together - one layered over the other. We assume that this has happened for centuries, but it's still considered an inexact "science," and one area where perfume wearers are in charge. They make the call: "I like this perfume, but I want to accentuate a different aspect" or "On my skin, it just needs a bit more of this…"
I have not often layered fragrances, mostly because I'm not sure what combinations would really work well. But once I was struck by an idea that seemed fail-safe. I'd been wearing Annick Goutal's Musc Nomade, and not long before I'd been sniffing The Perfumer's Workshop Tea Rose, and something about the two just seemed destined to be joined together. I went so far as to spray a bit of both into a new vial, let them sit a few days, and sprayed as if it were a new perfume. Miraculously, they actually did combine to form a delicious new whole that really worked on my skin - a musky, fruity rose with just the right amount of sourness to make it a little more "special" that it was before.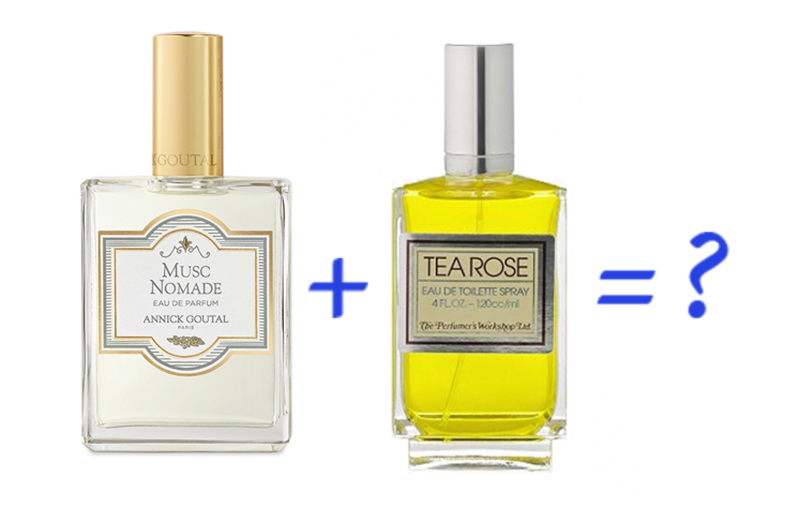 But for me, this was a bold move, and I've not always had the same success. Another area that has consistently worked, though, has been when I've combined some scented oils and perfumes. It might be due to different evaporation rates, but the mingling of alcohol perfume and oil can be another fascinating aspect of this intermingling.
A lengthy thread on the General Perfume forum has been dedicated solely to the art of layering, it's combinations, suggestions for successful layering schemes, and well-thought-out suggestions for those who want to give layering a try. The forum is currently hosting it's 18th thread dedicated to layering - here are some of the thought-provoking questions and suggestions made by readers in this extremely creative forum. Suhaesa starts us out, with some great articles by Fragrantica staff on the delicate art of layering, and donating much of her own inventive advice on what to layer with what.
She was asked about some options available with the great musk standby, Kiehl's Original Musk.
Hi suhaesa, welcome back.
I have
Kiehl`s Original Musk which is okay, but is a little too sweet and floral for me. I tend to like spicy scents/old school scents and even masculine scents. Do you have any recs for how to make the Kiehl's a little more interesting/ a little less sweet?
The suggestions for layering are an astounding array: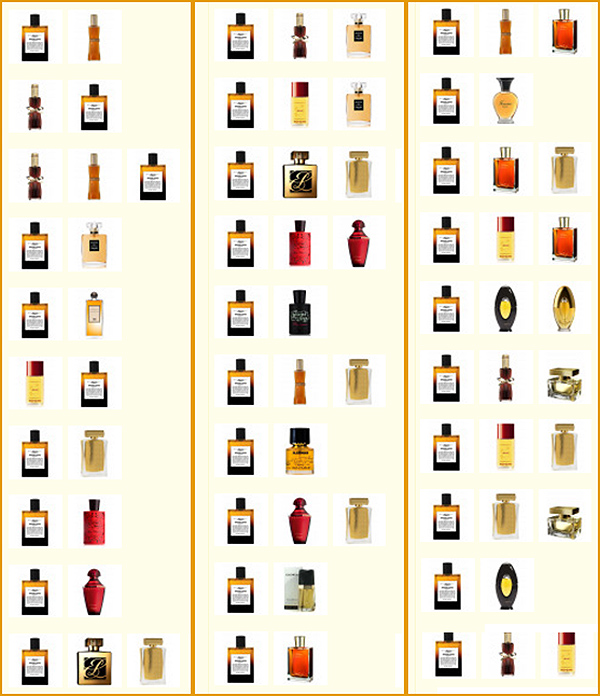 The choices range from Estee Lauder's Youth Dew, to Jil Sander No. 4, Paloma Picasso, to Juliette Has a Gun's Mad Madame
in her advice to Milathewriter she says:
you have an incredible wardrobe for layering
good luck finding combinations that will work for you
kihels musk is great for layering as a trio it works well as a base accord and you can layer it with almost your entire wardrobe.
Eyviab had some great luck blending together three feminine maquillage-type perfumes:
Rosegold makes an unusual choice for layering with excellent results:
Merel36 follows the same instinct as me by mixing oil and perfume together:
What's particularly great about this thread is how helpful it becomes for everyone involved - there is a lot of knowledge sharing, and surprisingly great combos that you might never think of. Someone raised the question about one of my all time favorites, Caron's Yatagan. What do you think would layer well with Yatagan?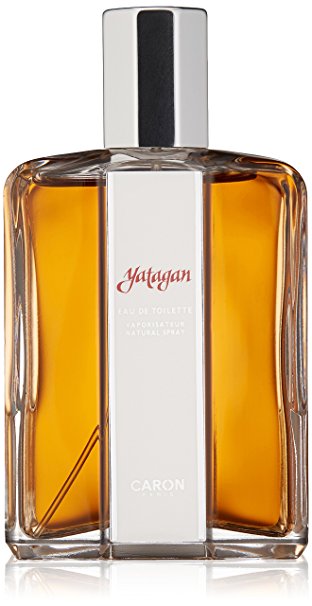 Added to the database
We're always adding new perfumes to Fragrantica's database. Member KajiraSuzanne has asked that we add the Mennen classic SkinBracer. This is part of a larger project to bring some of the classic after shaves/colognes into the database, which we'll be doing in the weeks coming up.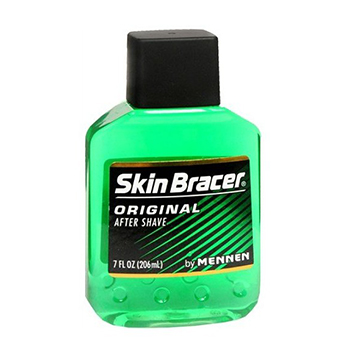 This includes some of our dads' favorites like AquaVelva (and its numerous flankers) and the Barbasol series, based on the scents from their aftershave foams. What are your thoughts on these classic after shaves, and Is there a fragrance that you'd like to see added to Fragrantica's database? Tell us about it in our Forum HERE.
Keep the conversation going at Fragrantica's Club, our Forums.
Have some fragrance questions or need assistance locating a hard-to-find scent? Fly on over to the Forums and plant the seeds of a new fragrance discussion.
May your fragrant wishes bloom!
| | |
| --- | --- |
| | John Biebel is an editor for Fragrantica living and working in Boston, Massachusetts, USA. He began writing for the site in 2011. He holds a degree in Fine Art from The Cooper Union in New York City and works as a software application designer and a painter. He began his own indie perfume venture, January Scent Project, in 2015. He has a particular love for perfume history, the chemical composition of perfumes, and interviewing perfumers when he travels. He writes two recurring columns: From the Forums, and Perfume in Technology. In the world of fragrances, John has a great personal attachment to certain classic perfume types like fougères and chypres, men's scents of the barbershop type, rose perfumes, and the perfumes of Serge Lutens. |