New Fragrances

Geir Ness Creates First Fragrance for Disney
by: Dr. Marlen Elliot Harrison
Norwegian perfume entrepeneur Geir Ness has enjoyed success with his two fragrances Laila and Geir, aromas inspired by the natural beauty of Norway. The first is a floral fragrance named for his mother, and the second is a woodsy-green aroma named after the designer himself. Once exlusively sold at Nordstrom, the fragrances are now a highlight of the gift shop at the Norway Pavillion at Disney's EPCOT in Florida. The pavillion has recently undergone extensive rennovation to feature characters from the award-winning film, Frozen.
But just when you thought the animated feature, with heroines Anna and Elsa and singing snowman Olaf, was a thing of the past, 2017 has some exciting Frozen surprises. Now, Geir has paired up with Disney in honor of the re-opened Norway pavilion and the continued success of Frozen (a Broadway musical version is in the works for a 2017 out-of-town premiere!) to create a new scent available for purchase inspired by the film: Frozen in a Bottle launched exclusively at EPCOT on March 1, 2017.
"Ness wanted the perfume to capture the feel of both his native Norway and the movie itself. In preparation for the project Ness viewed Frozen somewhere around twenty times. Ness said he, "wanted something clean and fresh so that people feel like they're part of the movie; like they can smell it." Some of the notable scents in the fragrance are lily of the valley, rose, amber, wild mountain flowers, and lavender. Even the packaging of the perfume reflects Ness's love for his homeland, conveying a sense of Scandinavia's icy cliffs and cold atmosphere." WDWInfo.com
Of ocurse, this isn't the first time Disney has licensed its name and properties to create fragrances. Earlier last year we saw the launch of a new range of Star Wars-themed fragrances which will presumably also be sold in Disney Parks as they continue rennovations and additions to accomodate new attractions based on the film series.
However, what makes Frozen in a Bottle unique is that it is an EDP concentration (as opposed to a cologne or EDT) and has been designed by an established and successful fragrance brand geared towards adults. Though young fans of Frozen might be potential fans, I would wager that their parents are essentially the target customers.
Frozen in a Bottle may be purchased at the Norway Pavillion in EPCOT in two sizes: a 3.4 ounce bottle for $70 USD, or a 1.7 ounce bottle for $50 USD. It will also be sold on ships of the Disney Cruise Line.
Dr. Marlen Elliot Harrison

Managing Editor & Columnist

Dr. Marlen Elliot Harrison's journalism in the fragrance industry has appeared in international print and online publications such as Playboy, Men's Journal, Men's Health and the New York Times. Marlen is also a regular contributor to BeautyAlmanac.com and works as a graduate professor, thesis advisor and faculty supervisor for MA programs in TESOL, Education, Writing and Literature. Learn more about Marlen by visiting: www.MarlenHarrison.com.
Macushla

Much to my 9-year-old's embarrassment, I am the Frozen lover in our house. I'm in Australia, but I want this ... any Aussies going to Epcot or taking a Disney cruise in the near future, please let me know!
Mar
05
2017
fyrewoman

Glad to hear that Epcot is adding another perfume. They need more options for shoppers to select from.
Mar
04
2017
Chris89

BloomPerfume

Brocard's Socialite in Winter is exactly the same, but it's like 5GBP
Mar
04
2017
LoreleiBluebird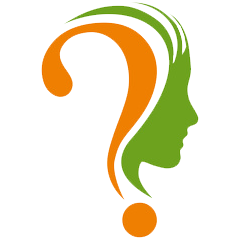 It sounds beautiful. I'll never get to smell it though.
Mar
04
2017
sandrina_bambina

There are several kids fragrances on the market inspired with Frozen movie and charming characters of Elsa, Anna and Olaf, and those creations are girly, citrusy-flowery, made for toddlers without some deep connection with ice and cold notes. This creation is so intriguing just because of the perfumer inspiration and scents of his homeland! I would love to try it especially I'm one of adult Frozen fans :) Thanks Marlen for the icy news :)))
Mar
04
2017
Add Your Review
Become a member of this online perfume community and you will be able to add your own reviews.