New Fragrances

Guerlain Eau de Lingerie
by: Sanja Pekic
Guerlain launches its new fragrance Eau de Lingerie, which is, as the name suggests, designed for fine underwear, delicate fabrics, as well as intimate and special occasions. Although this idea has already been seen in the world of niche perfumery, Guerlain might just be a pioneer of this trend in the broader market.

The perfume comes out in February 2013 on the first Valentine's Day as a part of Les Elixirs Charnels collection.


Sensual and intimate, Eau de Lingerie is composed as a floral, powdery and musky scent. It contains notes of iris, rose, vanilla, sandalwood, white musk and ambrette.



It is available in bottles of 125 ml at the price of 65 €.

hunterblu

The notes sound very appealing. Rose, Iris, Vanilla and Ambrette...should be a lovely, soft, delicately feminine scent. I look forward to testing.

Now the print campaigne? Horrendous! I hope that is not the lingerie Guerlain is designing for release with this new fragrance. Not sexy or cute in my opinion. Plus the model in the photos looks rather spastic in the first. Seizure is right. And it looks as if she has been shot in a ballet studio...not a place I picture someone wearing their lingerie (although I guess some may feel that dance apperal is similar).

As for those of you who seem to be shocked and/or amused by the idea of scenting one's undergarments this is not a new concept. People all over the world have been scenting their drawers with sachets for a longtime not to mention the use of scented waters on linens. I have been known to spray my own frags "lower" on my body before I go out for what may end up being a "special" evening if you get my drift. ;)

I am excited to smell this new fragrance but hailing Guerlain as pioneers of scenting undergarments is a bit ridiculous as that has been in practice for a long time.
Jan
23
2013
Matt Oldham
Oh, the rant runneth over. Linge is laundry. Eau de Linge has been around for a long time. Made from distilled water so you can use it in an iron. A lot of companies make it. But you can also put in your handwash or the rinse cycle to scent your clothes. Not a lot of people know this but, most detergents: they're scented. I can't see how the concept could possibly be offensive in any way. Eau de Linge by Guerlain is an excellent idea. The packaging and marketing though...ugh. Tacky. Trying to compete with a few companies whose names I won't mention since everybody knows exactly who they are. Pink, like a bubblebath set your aunt got for xmas in 1967. Guerlain needs to calm down.
Jan
23
2013
juicejones

I'm usually the cynical one and I love this! I guess you can take the girl out of Laura Ashley..
This reminds me of of my early 20's. Donning a lacey Barbizon gown, or Aubade set and spritzing on some wonderful scent before bedtime. Company, or not, I would enjoy this ritual.
I will seek this out and hope it doesn't offend the cats. Ha!
Jan
22
2013
Eurochic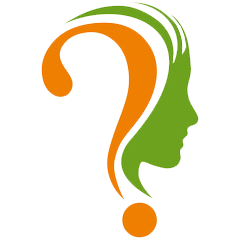 It seems like this is a perfume, named Eau de Lingerie, and not actually a linen spray. Or am I getting it wrong?
I like the notes and if it's a perfume, I would like to try it.
If it's a linen spray, I'll pass. I put fragrant soaps, lavender sachets or almost empty bottles of perfume in my closet/wardrobe/ drawers to scent my clothes and linens. That is sufficient, I don't need a pricey Guerlain linen spray.
Jan
21
2013
Vie Cafe

well said @chanelnumerocinq

I've been putting scented sachets in my lingerie drawer since I was in my late teens... LOTV, rose, musky powdery ones, and mostly lavender ones. It is not unusual at all for French women to scent their lingerie drawer. I am actually a little insulted by a lot of the comments, it is part of my culture to do this and I think it is a lovely practice. Is it really that weird to scent your delicate silk and laces with a classy perfume? not for me. You don't have to use ten sprays of the stuff directly on the coton lining of your underpants... a light far away spray is all you need. I also have linen water at my house... lavender and linden. Is that weird too?
Jan
21
2013
Arttemiss

Well, maybe there is something wrong with me, but I prefer my underwear smells like me, and I smell just like myself and currently used perfume / body lotions.
How many scents at once I should be wearing on me? Oh, let me count, please: perfume, some care creams for face, makeup, body lotion, deodorant, the smell of washing powder and fabric softener, hand cream, shampoo, hair conditioner, something else ...

Bottle looks like it was designed by Walt Disney in the old good days (Cinderella Special Edition). Do not get me wrong please - I love old-fashioned bottles - as long as they do not look cheap.
---
Firma ta ostatnio dostarcza mi prawie samych rozczarowan.
Jan
21
2013
bond_girl1979

Hmm...sounds weak and watery, and utterly forgettable. Just call me a pessimist - if it makes you feel better :)
Jan
21
2013
kxnaiades

Update from Guerlain Paris via email. This is neither an EDT nor EDP so I'm not entirely sure what the content is. It's exclusive to Guerlain Paris and the cost is 70 euro but they will ship internationally.
Jan
21
2013
Shtefitza

I have hard time believing people are such prudes. They seem to be shocked by idea of scenting one's lingerie. As if lingerie only equals carnal plesures. What's wrong with spraying a gentle perfume onto one's silk nightgown?! Nothing! :) And trust me: Nobody will get yeast infection from fragrance sprayed on underwear. :)
The bottle looks beautiful, romantic, clean... I can't wait to try this one... :)
Although... I use Coco Noir as my skin/underwear/lounging time fragrance... :)
Another perfume I like using at night time: Fragonard's "Figuier Fleur".
Jan
20
2013
sweetiepea161616

The notes don't sound like my thing, but the bottle is ADORABLE!!! I love the look of it. So sweet! I think it's a good idea. Why not? But if it has the same ingredients (alcohol content, etc) as regular perfume,then why not scent your lingerie with any old perfume? I'm not sure this is worth 65 Euros (or whatever it is), but it sure looks good!
Jan
20
2013
RAYHANAH

lmaooo @Puddley... they'll proberly come up with a free gift to go with this perfume... a free Canesten combi.
Jan
20
2013
puddley

This bottle is just awful, I thought the Petite Robe Noir one was upsettingly girly but this is just as bad - death by Cath Kidston.

On a practical note, scenting your knickers - do the folks at Guerlain not get thrush then?!
Jan
20
2013
Симба

This perfume was conceived on the day of St Valentine, and it is assumed that they have to choke underwear.
In turn, this fellow Vasser was inspired after the release of three of the Arabs - Rose Nacree Desert and what else there was ... And the creation of this line for use on clothing, at the request of Arab friends and customers to strangle it clothes, not to pour alcohol on the skin, which is considered haram.
But after experimenting with the application of the different types of fabrics Vasser and decided to continue the experiment.
And also, Guerlain to release and an exclusive line of lingerie for Absolyutli Pom.
So just like that, my friends, you are writing and groan, and Guerlain is trying to make money on everything that had the fantasy, and I personally like it, but would not touch the gold classic lineup. Let him at least fresheners for toilets manufactured in bees for Arab sheikhs, but will be available until Samsara, Naema, Shamad and Shalimar, I will sleep in peace.
Jan
20
2013
trueblue19

It's just because scenting lingerie is not a new idea. My grandma has been scenting lingerie, handkerchief etc with natural ingredients for all her life. That's why this new Guerlain looks funny to me.
Jan
20
2013
Maeva

All these posts are very funny and we had a good laugh, but why do you think it is so ridiculous to scent lingerie? Many of us fragranticans are familiar with the practice of scenting virtually anything, fabrics or not. This fragrance has been designed to scent skin and lingerie. So what? Assuming it is not harmful to the skin, why not? And why should we think of lingerie as something funny, dirty or shameful? Maybe it's because that's the way we feel about sex too, which is kind of worrying...

I read that Guerlain has teamed up with couture lingerie brand Absolutely Pôm to create a special line to go with the scent. Maybe the model in the pictures above is wearing creations from that line. And maybe Guerlain intends to relate this scent to one of their cosmetic products, foundation Lingerie de Peau.

I guess this fragrance is what we traditionally call "feminine": delicate, subtly sensual, slightly musky and pink. Maybe it smells great, though I'm not a great fan of pink scents. Anyway, I'd love to test it. Too bad it's a limited edition!
Jan
20
2013
trueblue19

"Guerlain might just be a pioneer of this trend in the broader market." LMAO! A pioneer for scenting lingerie with €2/ml perfume? That doesn't make sense to me. I can get better result with an Indian sandalwood soap. The bottle looks like made of recycled glass and I wonder if anyone can tell me what the model is doing in the first picture @_@. Sensual and intimate...? She looks as if having a backache seizure.

You can't go wrong with Guerlain, but what if Guerlain is not what it used to be anymore?
Jan
19
2013
DariDahlia

I can't wait to try it. You can't go wrong with Guerlain, I hope this is coming to USA, too? Does anyone know where it's launching?
Jan
18
2013
scain54

How nice. Will they next come out with "Eau de Jockstrap Pour Homme" ?
Jan
18
2013
kxnaiades

Yes it's a bit silly and a bit of a cliche, but I want this! It's a Guerlain afterall and it's floral and musky, definitely WANT!!
Jan
18
2013
tricciwoo

I have tried it,,, and for me it is a hit at once,,, I feel mostley the white musk, that I love,,, and then vanilla,,, a bit Iris,,, and it stayed a long time on my arm... I Looooove it,,, gonna buy it...And I love pink. The bottle is beautiful...
Jan
18
2013
chanelnumerocinq

LOL really people? This is new to you?
It's pretty much a sachet in spray form
Jan
18
2013
amaraztavich

I think this is silly! ...... ''why, my dear, your vajayjay smells like sandalwood and roses" LMAO
Jan
18
2013
cherie97

I like the name, it is attached to the idea of the fragrance to be perfect for intimate moments, full of passion and desire. Who said it's for panties?
Jan
18
2013
dina

Next step we're going to see a specific fragrances for each piece of underwear/lingerie... hehe
Jan
18
2013
smelling_gr8

Really?????? Presumably this is alcohol free....she says with her legs crossed. It'd be interesting to see if the incidence of genital dermatitis/inflammation would be on increase as a result of using that lol
The bottle is nice, the notes sound ok but the concept.....I mean why???
Jan
18
2013
Endymion
So, women should use this to scent their panties?...
The world went crazy my friend, I tell ya'!
Jan
18
2013
kl99

Quelle horreur!
what a horror!
Eau de lingerie?
Underwear water?
Pant water?
Acqua di Mutanda?

I don't know if i feel like laughing or vomit.

I just have a sentence about this another guerlain's loss of style:

"The man (the writer) who could call a spade a spade should be compelled to use one" Oscar Wilde
Jan
18
2013
auroramaria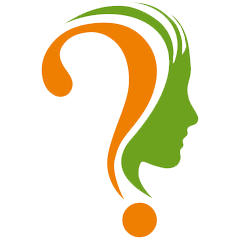 Can't wait to test (and possibly buy) this!!
The price seems to be a little low for 125ml (EDT or EDP?)and being an Elixirs Charnels...
Jan
18
2013
movs

Love the notes, the bottle, the name...!
Jan
18
2013
chanelnumerocinq

Add Your Review
Become a member of this online perfume community and you will be able to add your own reviews.