New Fragrances

Guerlain Spring Editions 2012
by: Elena Vosnaki
GUERLAIN continues to infuse precious flowers into the Aqua Allegoria line, its collection of introductory Guerlain fragrances for casual wear and younger dispositions. The newest installment in the series, Aqua Allegoria Lys Soleia is centered around a clean and transparent floral composition which reproduces the aroma of oriental yellow lilies and the regal white lily. The base is airy and elegantly light, with clean musk and solar notes. Aqua Allegoria Lys Soleia will launch in 2012.
The commercially successful experiment of Shalimar Parfum Initial (2011), a first foray for the budding Guerlain consumer into the legendary cosmos of the iconic Shalimar, continues. For 2012, Guerlain is planning on launching a flanker to this version called Shalimar Initial L'Eau. A lighter and drier spring bouquet, comprised of lily of the valley, freesia and hyacinth will garland the familiar vanillic coziness and warmth of the modernised Shalimar Initial to inject a fresh take for warmer weather, without the pitfall of too much sweetness. The refreshing new fragrance was composed by in-house perfumer Thierry Wasser and is set to launch this spring.
After last year's Idylle flanker, Idylle Duet Rose-Patchouli, which played on the two main notes of the composition of the original Thierry Wasser creation Idylle, Guerlain will issue a special edition for 2012. This time Idylle takes on the bright nuance of spring blossoms of lilacs and jasmine. The vivid floralcy with fresh, optimistic notes is a welcome introduction to the warmer weather. Guerlain Idylle Duet Jasmin-Lilas will launch on Valentine's Day, February 2012.
Guerlain L'Homme L'Eau Boisée is a new and unexpected spin on the popular masculine Guerlain L'Homme. The new edition is taking the direction of a woody chypre, but the effect is illusory: the backbone of the fragrance is vetiver, the exotic grass from Southeastern Asia which gives its refreshing quality to many classy masculine colognes, none the least than Guerlain's own classic Vetiver. In Guerlain L'Homme L'Eau Boisée the vetiver is well-behaved, creating the tonality of a noble chypre fragrance with an underscoring of subtle smokiness. The tempered effect will make this new addition to the Guerlain stable a launch to be considered by the ladies for personal wearing as well.
Author:
Elena Vosnaki
is a historian & perfume writer from Greece and a Writer to Fragrantica. She is the founder and editor of
Perfume Shrine
, one of the most respected independent online publications on perfume containing fragrance reviews, industry interviews, essays on raw materials and perfume history,
a winner in Fragrantica Blog Awards
and a finalist in numerous blog awards contests. Her writing was recognised at the
Fifi Awards for Editorial Excellence in 2009
and she has been contributing to publications around the world.
cleo777
Definitely curious about the Jasmin-Lilas, as I've always been a huge fan of lilac! Maybe because it was in bloom when I was born?? (May 7!) Love Guerlain, but am undecided about Idylle. Maybe I'll like the new version better...it's like the lilac notes in Guilty start off wonderfully and then change to something petroleum-like....very strange.
Mar
06
2012
Miss_J
Don't care much about Shalimar or Idylle, because my favourite Guerlain fumes are Mitsouko & the Aqua Allegoria series!! As long as they don't touch my pretty baby Mitsouko I'm fine LOL. Can't wait to try lys soleia! Hmm can't wait to smell the Spring lilies.
Jan
03
2012
ANGELICA07

Roseau, smettila : anche se la tua situazione è quella che PURTROPPO è :-( :-( :-( :-( (e mi dispiace) , non si dava il caso di parlare di parlare come hai fatto.
Le malattie sono sporcizie che non dovrebbero esistere, ma la gente che ne soffre va rispettata proprio perché soffre.
Ora basta parlare qui perché è il posto per parlare del deplorabile commercialismo di Guerlain, non per messaggi privati. Se vuoi parlare con me, basta essere educata : vedrai che ti ho risposto.
Dec
30
2011
roseau

Per ANGELICA07 che capisce l'italiano e butta via i miei messaggi. Mi congratulo con te che hai una vita. Io non ne avrò per molto. Ho 32 anni e una malattia. Seria. Quindi non dirmi come devo parlare delle malattie.
Dec
29
2011
Aredore

So many flankers terrifies me into thinking that Guerlain will pull a Dior and discontinue the original Shalimar. D:

Noooooooooooo
Dec
29
2011
adel13
why was my all time favourite Mahora killed off !!!!! If it aint broke dont touch it!!!
Dec
29
2011
Migotka

I am 'looking forward' to see something like Shalimar l'Eau Pink Candy Blossom in the summertime.
Dec
28
2011
*sophi*

Idylle series is one of my favorite flowery editions by Guerlain...
I can't wait for jasmin-lilas-to try/buy ;0
Dec
28
2011
ANGELICA07

OMG : "Shalimar Initial" wasn't a sufficient tamed-down version of our adored Original Shalimar that they thought they had to make an "Eau" version of it !!!! :-O :-O
Please stop spoiling honorable perfumes !!!!

Again, AA that are gonna be discontinued : it's REALLY not worth it !!!!

I am a true GUERLAIN addict but the "discontinuation disease" is really getting on my nerves !!!!
Such a great perfume house does not deserve to be a marketing victim !!!!
Dec
28
2011
alicerombi

Can't wait to try the AA Lys-Soleia!
Dec
28
2011
ezdravkova

I actually quite like the idea of versions - one might be just YOU :) The AA soudns promising, and so does the Jasmin-Lilas duet.. I cannot imagine freesia, lily-of-the-valley and hyacynth goind hand in hand with Shalimar, but Mr.Wasser is most welcome to surprise me nicely with L'Eau ;) So yes, I guess I am looking forward to these.
Dec
28
2011
Migotka

Shalimar Initial is already watered down compared to Shalimar, now it will be watered down again. Shame that a company with such traditions now only looks at how to to produce fainter and fainter versions of their great scents and floral water.
Dec
27
2011
zoebo1403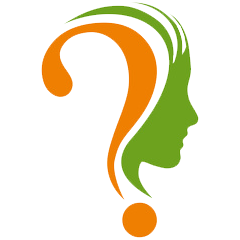 Boring, boring, boring.Been there, done that. The AA will be another watery fresh floral. Where are the original AA's such as Winter Delice, Aroma Exalting, Gentiana, Ylang Vanille gone too ? Did not like Idylle ( why create a knock of on NR for Her ? ), so will not even look at all its flankers....and i think Initial was a nice modern change, but why o why another ' l'eau ' ???? So tiring all this.
Dec
27
2011
MaggieKat

I want the Aqua Allegoria and the Idylle Duet Jasmin/Lilas.
Dec
27
2011
NebraskaLovesScent

Guerlain and I are hit-and-miss, but I did love Idylle and I look forward to trying both Rose-Patchouli and Jasmin-Lilas. Shalimar (and its flankers) and I have agreed to disagree, so I will let that one pass by. :-)
Dec
27
2011
jeca

I am also tired of flankers..;o( young people already think it's a normal regular thing for a perfume to be reproduced several times in different versions.
Dec
27
2011
outerlands
Flankers became an anarchy; is it some kind of game?
"Look, my fragrance has more flankers than yours...!!!
What is it, parfumeur's kindergarten? Midlife crisis?
Dec
27
2011
BetsyMeszaros

Oh, please, enough of the Shalimar flankers already. If LVMH must continue along this line at least have the decency to name it something else. Some day they will look back on what they have done to Guerlain and regret it. Thierry Wasser is no Jacques Guerlain that's for sure.
Dec
27
2011
Wit_Siamese

Guerlain L'Homme L'Eau Boisée sounds promising.
Dec
27
2011
Add Your Review
Become a member of this online perfume community and you will be able to add your own reviews.