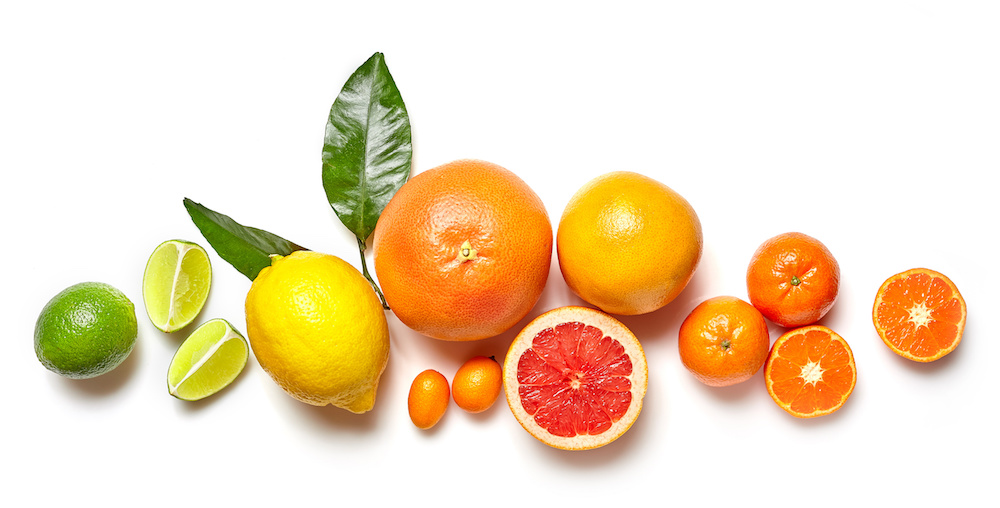 My first experience with a citrus-themed fragrance was an enormous bottle of Jean Naté "after bath splash" that sat in my shower when I was a young child; I suspect it was my grandmother's. I often snuck a palmful but was always disappointed when the delicious lemony scent had all but disappeared within an hour. My experience with Jean Naté was foundational as it served as an introduction to the possibilities of what a fragrance could be (I had only known my mother's Shalimar and father's Royal Copenhagen at that point). I imagine that many fragrance lovers started their habits with similar experiences whether they were baby colognes in Latin American cultures or 4711 in European cultures.
My next major milestone in citrus scents was Armani's 1984 launch, Eau pour Homme, created by perfumer Roger Pellegrino, an update on the traditional eau de cologne. It was an immediate love for me as it offered a blast of sweet citrus that both reminded me of Kellogg's Fruit Loops cereal and lasted a good deal longer than Jean Naté. The mini bottle given to me by a relative was one of my first "grown up" scents and further reinforced my ideas about fragrance, strongly influenced by what my parents, teachers and neighbors/family members wore. It was the mid-80s and it seemed that EVERYONE smelled of something.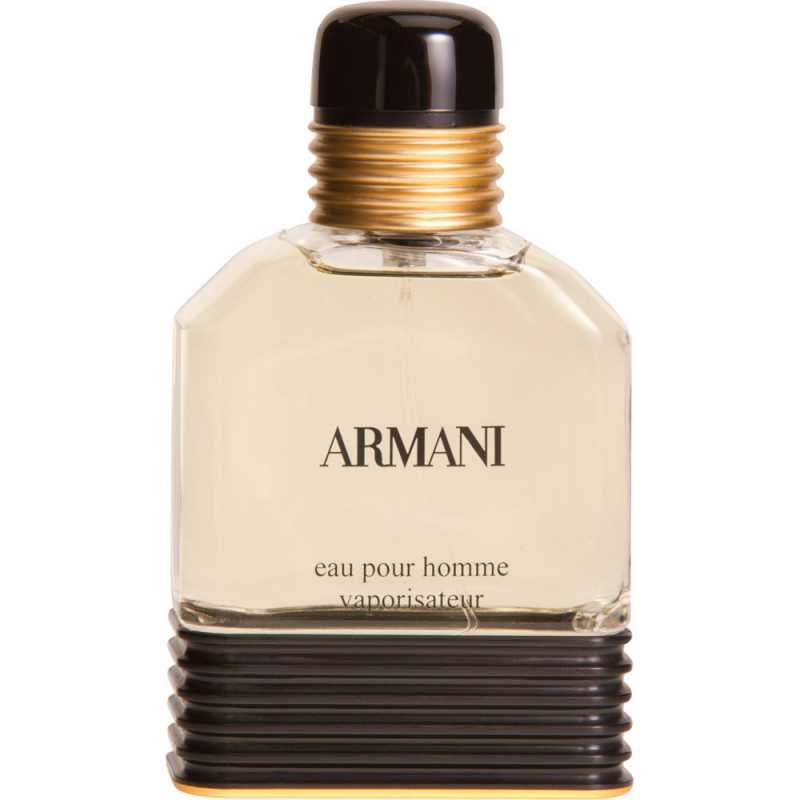 My third important experience with citrus was Roger & Gallet's Jean Marie Farina Extra Vieille, an eau de cologne discovery in a luxurious hotel bathroom in the Virgin Islands; I have such fond memories of discovering fragrant products in travel situations. Similar to the Naté and Armani, R&G Extra Vieille had a powdery carnation vibe that set it apart.
Such were my major introductions to the traditional "eau de cologne". Fragrantica writer Sandrina offers an excellent overview of this genre HERE so I'll just include a brief explanation: Eau de Cologne as we know it was developed in the 1700s by a perfumer in Cologne, Germany, hence the name, though no doubt people had been creating and wearing similar creations for centuries prior. The composition was a melange of citrus and herbs and cemented the significance of these ingredients as a major style of personal fragrance. Common notes in citrus colognes include lemon, lime, grapefruit, mandarin, bergamot, yuzu, petitgrain, verbena, lavender, rosemary, neroli/orange blossom and mint.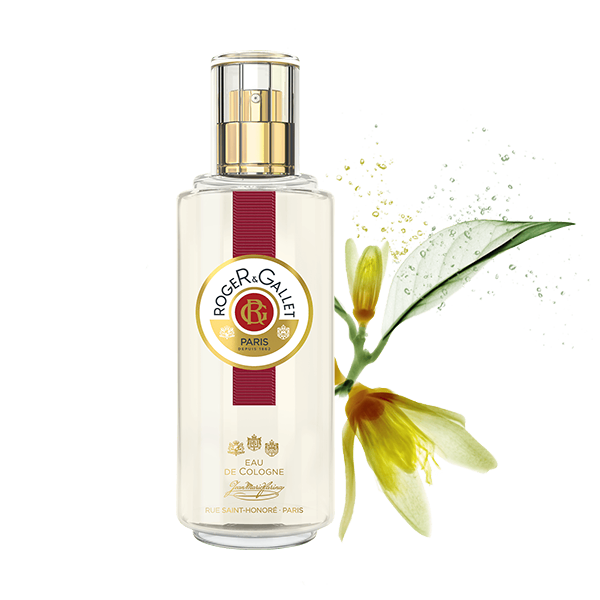 Once I had discovered that a cologne was different from a cologne which was different from a cologne (style vs concentration vs a men's scent), and that most colognes were citrus-focused, I set out to discover other similar scents. This journey led me to Guerlain's Cologne Imperiale, Eau de Guerlain, Cologne du Coq and Eau de Fleurs de Cedrat, all wonderful, fresh, citrusy aromas that disappeared on my skin almost as soon as I had applied them.
As I grew older and started to read more about perfumery, I learned why citrus fragrances were so fleeting, and why citrus is always a topnote - the oils of citrus fruits have one of the fastest evaporation rates of perfumery materials. They make for great opening topnotes but often disappear quite quickly. As such, many citrus scents are anchored with musks, woods or other rich, lingering materials to combat their notoriously poor longevity.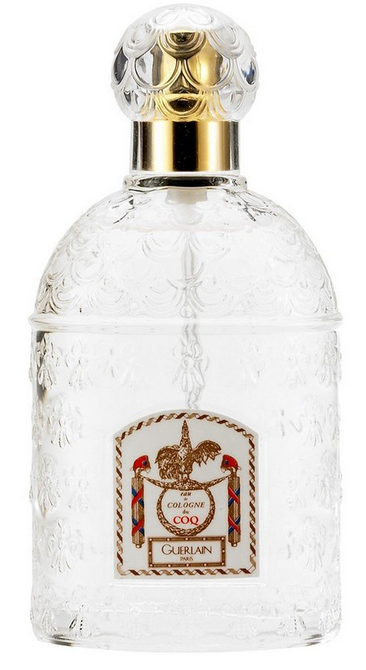 I next explored the "Eau de" scents that every major brand seemed to offer - Ô de Lancôme, Eau de Givenchy (a favorite, still), Elizabeth Arden Eau Fraiche, Eau de Sud, etc., but my Armani Eau pour Homme remained my preferred citrus and one of the longest-lasting of its genre.
Once I started working in the fragrance industry, I discovered Annick Goutal's Eau d'Hadrien, Nina Ricci's Signoricci, Dior Eau Sauvage, Sisley Eau de Campagne, YSL pour Homme, etc. Throughout my fragrance wearing experience I've also enjoyed ckOne, Creed Millesime, Nicolai Cologne Sologne, Eau de Rochas (for men and for women), Eau de Courreges and Hermes Eau D`Orange Verte, to name but a few. Currently I'm quite fond of Acqua di Parma Colonia Intensa and Alvarez Gomez Colonia Concentrada.
This year, in my quest to discover affordable, long-lasting, strong citrus scents, a travel spray of a reasonably-priced option arrived in my mailbox direct from the brand's PR company. With topnotes of petitgrain, bergamot and mandarin and florals including orange blossom, nasturtium and wild rose, who would have thought my search for a long-lasting citrus cologne would lead to a convent?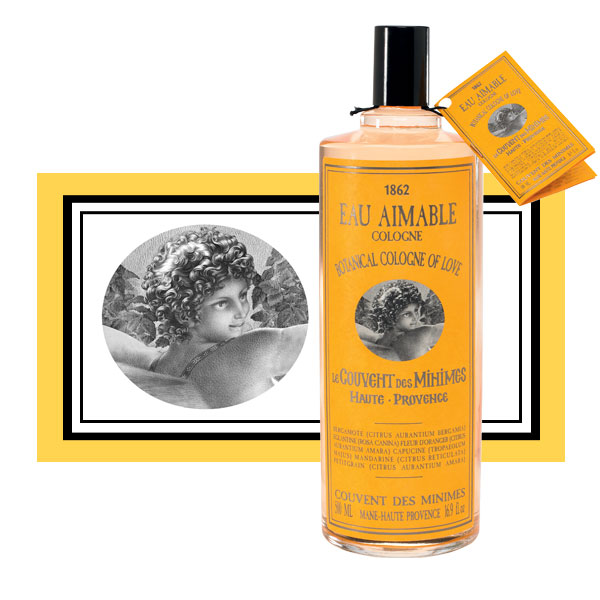 I'll admit that I'm a sucker for sweet orange blossom scents paired with bright citrus and Le Couvent des Minimes' Eau Aimable (The Convent of Minimes' Botanical Cologne of Love) perfectly fits that profile. Even better, it offers surprising longevity, even on my perfume-eating skin.
I first encountered Le Couvent de Minimes when their products, created for a 17th century convent in France that is now a hotel and spa, were on sale at the US-based Bath and Body Works shops. They had a fantastic orange blossom scent (quite similar to Eau Aimable) and a winning lavender. I've also owned and loved their fan favorite Cologne of the Missions, a surprisingly affordable, smoky sweet vanilla often compared to Guerlain's Spiritueuse Double Vanille (not present on the brand's website; is it discontinued?).
A longtime fan of Fresh's Sugar Lemon and a new devotee of Herve Gambs' rhubarb and citrus Baie des Anges, I'm now in love with this Cologne of Love, which to be fair is as much a floral as it is a citrus. Minimes' scent is similar to the former two but with less vanilla. And though it isn't listed among the notes, I do detect a hint of vanilla (or maybe tonka or coumarin) helping to anchor the brighter topnotes.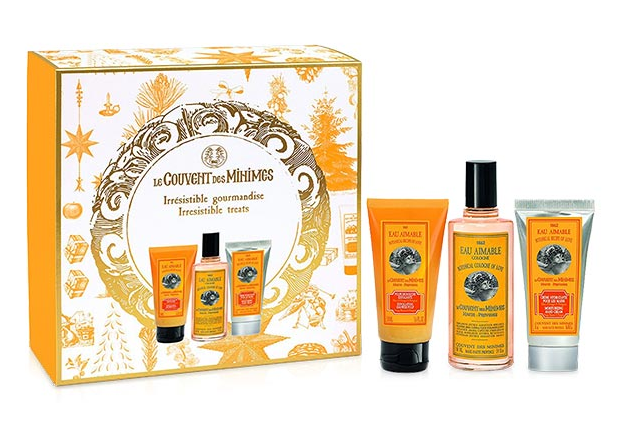 A review of Eau Amiable's Fragrantica page reveals that I'm not alone in my fondness for the aroma nor my appraisal of the longevity. The sillage is quite subtle however and remains that way throughout the 4-5 hours that the scent lingers on my skin. For example, Fragrantica member Hippo Princess writes, "This is a supremely sweet, juicy, sugary affair. I am tempted to drink this flowery philter in a faceted crystal tumbler. It conjures an image of fair-haired ladies of Thebes lounging about in crisp white robes in an orchard, the air filled with the intoxicating scent of the orange blossoms on the trees and tucked behind their ears. Considering the notoriously short longevity of most citrus fragrances, this lasts an impressively long time, at least five hours."
Some reviewers find that the rose peeks out now and then but on my skin it is imperceptible. And remember that Fruit Loops note I mentioned earlier in relation to Armani? Present! Indeed I get a hint of yummy fruit loops, and that's probably yet another reason why I'm so smitten.
Now, I think I need to seek out and sample some of the other Minimes colognes such as Eau de Minimes (a traditional cologne formula), Eau de Cloitre (a fresh, spicy rose) and Eau Sereine (a citrus-lavender).
Tell us about your own longlasting cologne favorites or Minimes experiences in a comment below!
Dr. Marlen Elliot Harrison

Managing Editor & Columnist

Dr. Marlen Elliot Harrison's journalism in the fragrance industry has appeared in international print and online publications such as Playboy, Men's Journal, Men's Health and the New York Times. Marlen is also a regular contributor to BeautyAlmanac.com and works as a graduate professor, thesis advisor and faculty supervisor for MA programs in TESOL, Education, Writing and Literature. Learn more about Marlen by visiting: www.MarlenHarrison.com.