New Fragrances

J.F. Schwarzlose Berlin: Altruist Eau de Parfum
by: Juliett Ptoyan

Not long before the start of the Esxence exposition, the team of J.F. Schwarzlose Berlin published in their social networks an invitation to come and try their novelties in Milan; nothing about them was unveiled beforehand, and during the exhibition we were informed that the line of the brand was replenished with Altruist EdP. The guests of Pitti Fragranze 2015 remember that at that time, the brand presented an eponymous eau de toilette (as well as the powerful leather Leder 6, formerly known as Fetisch).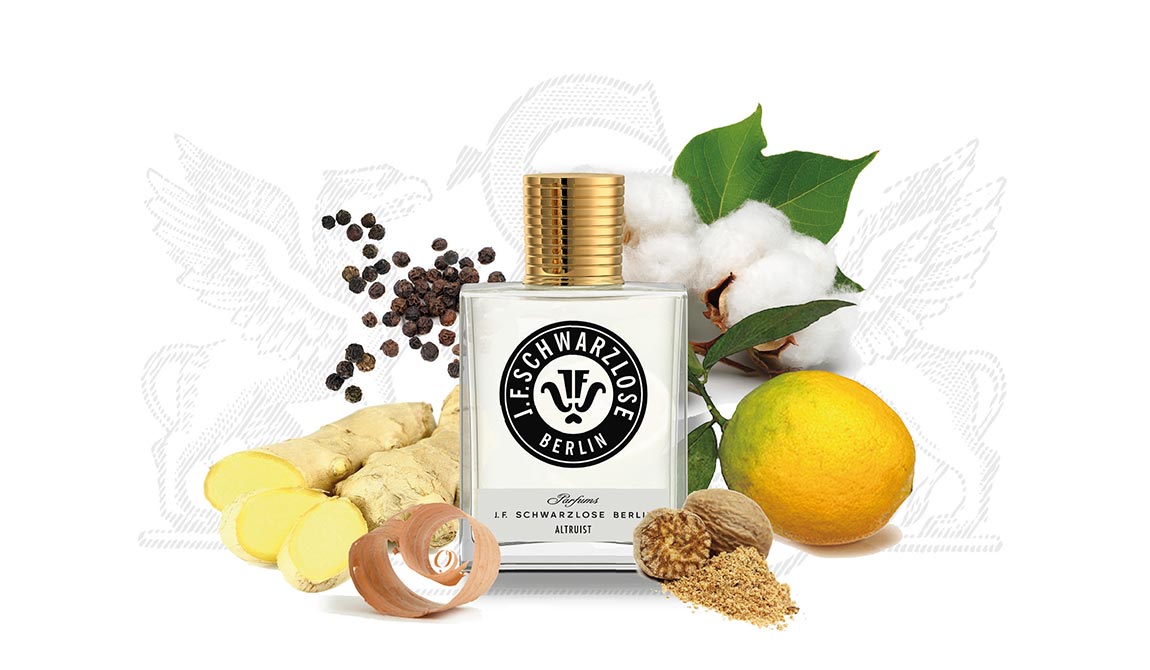 The new Altruist develops in a slightly different way than the original: it is not the refreshing water, but a classic spicy cologne with powdered nutmeg, lemon juice and wrinkled bergamot skin - nothing new and supernatural, but tailored simple and well; timeless. The EdP plays lower and calmer than EdT, its woody-aromatic base is visible from the first minutes. A similar trick we already met, for example, in Estratto di Colonia by Pineider - and Altruist has this same old-style demeanor, a soldier's straightforwardness while rhyming spices with citruses. It may seem a bit boring (we already smelled it, no less than a hundred times), but at the same time it might get in the heads of those who change Acqua di Parma Colonia Assoluta up with Eau Sauvage and have some more similar colognes in their collection - clean, simple, unambiguous. The brand describes the target audience of this fragrance as "cyborgs, feminists and survivors", but in fact everything is much simpler: it's a classic cologne for everyone - but first of all for those who like the bright yet classic Italian aqua di colonia.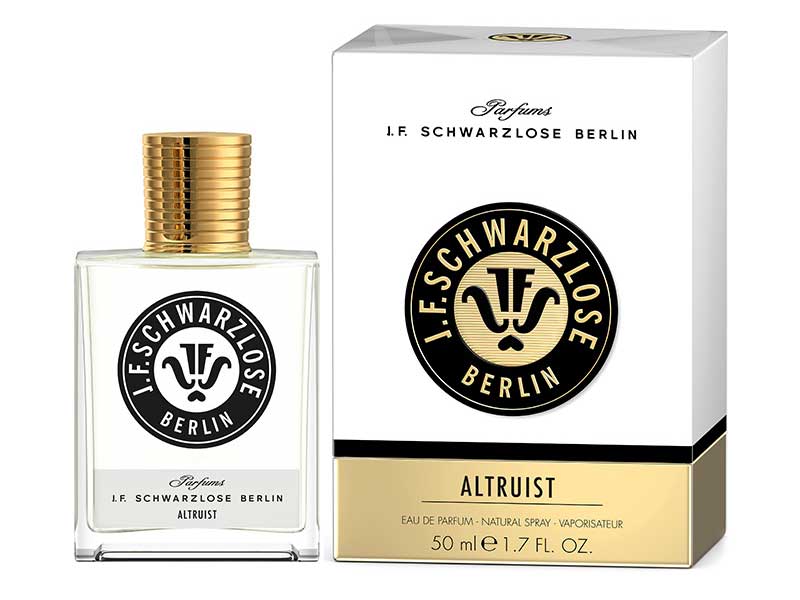 Altruist already can be found at the official website of the brand; here you also can order a discovery set with 6 first fragrances of J.F. Schwarzlose Berlin.
Julietta Ptoyan

Journalist

Julietta is an editor and columnist for Fragrantica.ru who joined our team in 2015 after several years of working in the beauty industry.

She also contributes to Russian glossy magazines as a perfume journalist and has a passion for contemporary fragrances, launched from the 90s til now.
Flying Dutchman
Thanks Julietta for your review, I have been waiting for the EDP version because I was hoping it would have a better performance. What was your first impression? Your comment that the EDP plays lower and calmer has me worried a bit. I might for the EDT after all.
Apr
19
2017
Add Your Review
Become a member of this online perfume community and you will be able to add your own reviews.