New Fragrances

Juicy Couture Viva La Juicy Noir
Another fragrance—a limited edition by Juicy Couture—joins the trendy wave of Noir editions. It will arrive in selected stores in July 2013, and globally from August 2013—as announced by moodiereport. Officials of the house of Elizabeth Arden accentuate that Juicy Couture Viva La Juicy Noir explores the seductive face of the original Viva La Juicy editions.
"Viva La Juicy Noir is the embodiment of the fun-loving Viva muse, who is always the life of the party. Unapologetic, she takes risks and gets rewarded. We are excited to expand the Viva La Juicy portfolio for a limited time with the launch of Viva La Juicy Noir," explains Robin Mason (Elizabeth Arden Senior Vice President Global Marketing).
Top notes of the composition await us with a juicy union of berries and mandarin, announcing the floral blend of honeysuckle, gardenia and jasmine in the heart of the fragrance. The base closes with amber, caramel, vanilla and sandalwood.
VIVA LA JUICY NOIR

berries, mandarin
honeysuckle, gardenia, jasmine
amber, caramel, vanilla, sandalwood
Viva la Juicy Noir will be available in metallic pink flacons with a black satin bow ribbon. The outer carton is colored in a combination of pink and black. The fragrance arrives as 50 ml and 100 ml EDP, along with a rollerball duo which contains Viva La Juicy 5 ml and Viva La Juicy Noir 5 ml.
Author: Sandra Raičević Petrović
(sandrina_bambina)

Fragrantica Executive Editor, Writer and Designer
Translation: Ivana (Ina_Mo)





Germany

The notes sound to die. I can't wait !!! I am not a juicy fan I only like the original one. This one sound very good. Almost good enough to drink ! And amber and vanilla an caramel in the base omg the best !! Too bad it's only limited.
May
22
2013
aqua76239

I don't understand why people are saying "its not going to be anything interesting". Excuse me but this scent is not even out yet so how do you know?
I am definately curious about it so I will be sampling for sure
May
21
2013
Jasminalia
I's like COCO Noir... but cheaper !
lol
May
21
2013
dame piglet

The following is a list of the people who care about your criticisms of a perfume that is not out yet:
You.
Your mom.
And your mom is only pretending to care.
May
01
2013
Leadark

Put a black tie does not make a perfume in "noir".
"Noir" makes us think of something mysterious ... sexy ... dark ... and the combination of notes of this perfume is soooooo generic ... it's nothing unique, original or interesting. It's like a superdrug perfume for teens. Only one of the bunch pretending to be something special without success.
May
01
2013
anneliise.zissler
I think i will buy it only because of the gorgeus bottle :D
May
01
2013
goingblonde

I also just absolutely love the bottle :)
Apr
19
2013
KaelanLovesPerfume
I have discovered my ALL TIME favorite perfume bottle. Hot Pink & Black are my 2 favorite color combinations. Like another reviewer mentioned, this will be in my collection whether i enjoy the scent or not.
Apr
19
2013
hunterblu

I don't understand what is "noir" about this...and most of the other "noir" releases from the last year or so.

Either my understanding of the word noir is totally off or most of these companies are just tacking the word onto the end of a new flanker's name because they think it's trendy and will increase sales.

Hmmm???
Apr
18
2013
lali29bee

I'm buying this whether I like the scent or not!!!!!
Apr
18
2013
sweetiepea161616

I'm sure I'll like it but it sounds kinda boring, like their last few flankers. Nothing new here, and nothing noir, but I'm sure it will smell nice. Not "WOW", but nice. I'm sure I'll pick up a free sample but that's probably it. I'm kinda bored with Juicy frags, IMHO.
Apr
18
2013
prettyswag

I knew this was coming!!!....esp!
Apr
18
2013
katmo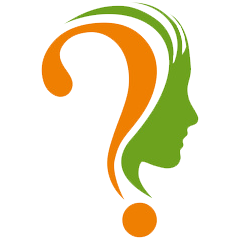 without pralines? hooray!
Apr
18
2013
AlexandraM19
The only good JC fragrance is Peace, Love and Juicy.

Sadly since it doesn't smell like you're about to be beaten to death by bags of buttered popcorn smothered in caramel, people (namely 16 year-old girls) haven't taken a shine to it. I guess there will be no more additions to that particular fragrance. Mazel Tov.
Apr
18
2013
Krysykins

YAY!!! I want to try this so bad!! Love Viva La Juicy. Always wanted a sexy version of the fragrance this may be the one.
Apr
18
2013
chanelnumerocinq

LOL "noir" is the exact opposite of the Juicy Couture image, and it's going to end up smelling the same, just like CoutureCouture, Couture Lala, and La Fleur all smell like slight tweaks to the Viva La Juicy formula

The only flanker I'd be interested in from Juicy Couture would be a Viva La Juicy Intense that smelled like Viva La Juicy but lasted longer. The smell is perfect and cannot be improved upon (as demonstrated by all the lame flankers)
Apr
18
2013
amaraztavich

There is something so classically alluring about a big black shiny bow. I must have. The Juicy Couture Viva series is my one only perfumey guilty pleasure. Caramel being one of my favorite notes.. I'm sure it smells somewhat similar to the original, so I do have high hopes for this one. Cant wait to get my grubby perfume gripping paws on it!
Apr
18
2013
cake n' cuddles

This is actually sounds somewhat promising!
Apr
18
2013
krmarich

I am trying to figure out the "noir trend". Everybody is doing it. Is this some kinda perfume blackout?
Apr
18
2013
Abdulla

Reading the notes, the only difference between this and the original Viva La Juicy is the fact that its missing Pralines in the base.

Im not excited based on the notes alone. I do like the pink bottle and the black bow, but nothing about it reads "Noir". Perhaps its a Valley Girl's perception of Noir.

*edit Beat me to it Clanncyann
Apr
18
2013
clancyann

The only difference in notes is that this one doesn't have praline in the base. I don't have high hopes for VLJ Noir, but I'll give it a sniff.
Apr
18
2013
Damag

Bottle is beautiful! I hope is a better version of viva la juicy which I used to love but now find sickly sweet :/
Thank you *Sandra for another great article ♥
Apr
18
2013
aerisley

HLVTCA09

Hopefully a Juicy fragrance i will finally like :)
Apr
18
2013
Add Your Review
Become a member of this online perfume community and you will be able to add your own reviews.