New Fragrances

Katy Perry Killer Queen
by: Sanja Pekic

Pop star Katy Perry launches her third fragrance and the first one done in cooperation with Coty. The scent is called Killer Queen after the song written by Freddie Mercury, and apparently it is totally different from its two predecessors.

"Killer Queen has been in my vocabulary since I was 15, because of the song 'Killer Queen' by Queen," said Perry to wwd. "Freddie Mercury painted the lyrics of this woman who I wanted to be. She seemed very powerful, and she captivated a room when she walked in. I named my company Killer Queen after those lyrics. I feel like, after all this time, it was appropriate to use that name in association with something I did. I feel like I'm falling, finally, into that woman Freddie painted."

Photos: Katy Perry Twitter; Katy Perry Killer Queen; Katy Perry Nail Art
KILLER QUEEN

Top notes: wild berries, plum, bergamot
Heart: celosia, jasmine, frangipani
Base: cashmere, patchouli, praline
Announced as a playful, sophisticated, powerful, edgy and delicious fragrance, it reflects the rebellious spirit of the singer. Its creation is signed by Laurent Le Guernec of IFF. Top notes include wild berries, dark plum and bergamot accords. The main note of the heart is velvety red flower (Celosia), but there are also Sambac jasmine and rainbow plumeria. The base contains cashmere, patchouli and liquid praline.



The bottle is shaped like a red ruby and comes in its own golden pedestal. The fragrance is available as 15, 30, 50 and 100 ml Eau de Parfum with body lotion and shower gel.

djuzz.becuzz

The bottle almost looks like a replica of Chopard's Wish/Brilliant Wish, but I like it. The color of the bottle also matches the notes perfectly in my opinion.
The notes are very appealing to me, so I am curious enough to give this one a sniff when I see it on the shelves...
Aug
03
2013
ChildOfTheUniverse

I received it today.
The design is quite nice.
Mine came in a big velvet box with a key chain clip.

First impression:
Reminds me of Wonderstruck Enchanted with a little twist.
Of course it's fruity & floral, but it has also a slightly powdery velvetness to it.

So much, so far after a few minutes of wearing it.
Will test it over the course of the weekend.
Aug
03
2013
pipergirl

I actually don't like the look of the ad. The dress and all of that deep, blood red (look tacky). But that's o.k. The bottle is really very pretty, the notes look good and I like her other perfumes so I look forward to testing this one in the stores. When will this finally hit the shelves?
Aug
02
2013
ChildOfTheUniverse

Laurent Le Guernec also worked on fragrances for Mariah and Britney before, so why wouldn't he?

Just a few more days and I'll have my bottle of Killer Queen 8)
hopefully on Monday already, wish me luck.
Aug
01
2013
FunkyTomo

Ive been underwhelmed with her other offerings............But that bottle is very kitsch and covetable , the notes sound OK if you like fruitchouli ( I do if they are done well and last on skin) . Im hoping its going to be an intense perfum and not wishy -washy "gone in 5mins" as many celeb scents are. Im hoping the plum note will give this a darker/stronger vibe then your standard fruity celeb juice.( I love the dark plum in original poison ). Prailene with fruit can be hit or miss though , if not balanced right.

The most promising titbit is that the nose is one whos worked for NIche house "Bond No9", Laurent Le Guernec . Thanks to Sculpture Of Soul for that info , as i would of never realised they had someone of that calibre working on a celeb fume....Must check this one out , I bet they release it just in time for Christmas here in the Uk :)

Love the bitchy gold metal talons too :)
Aug
01
2013
ann.sundwall

Hmm. Celosia are beautiful flowers and used in potpourri for colour and texture...but they aren't scented. I wonder what they are referring to?
Aug
01
2013
mandashell

Really love the bottle, colors and presentation. So pretty! Hope the scent matches the imagery.:) Look forward to trying this or at least seeing the bottle up close and in person.
Jul
31
2013
Yourfoxiness

When I finally see a celeb release without berries, patchouli or candy sweets... Sigh again.
Jul
17
2013
EnPassant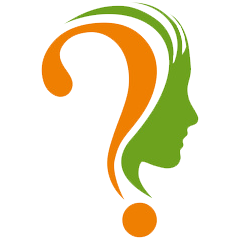 VqueenLeigh
This is so exciting, Love the cute queen of hearts looking bottle. Can't wait to smell the juice.
Jul
16
2013
starvega

Looks like a much more mature/darker step forward for Katy Perry and the bottle design and overall theme/aesthetic is so dark and beautiful. I have to admit to being a little distracted by her fingernails above because they are just GORGEOUS. The perfume composition sounds nice but time will tell.
Jul
16
2013
blueangel0313
Excited for this perfume to arrive.
Jul
15
2013
DarkViolet

Cute bottle, it's similar to that of Wish by Chopard but I kind of like it (though the whole presentation looks a bit kitsch).
Well, as many others here I'm mostly interested on frangipani note in this scent.. I really hope this one will be widely sold here.
And thumbs up for the little sized bottles, the 15 ml must be lovely to see!
Jul
15
2013
pianomanmiller

Killer Queen would only buy her perfume from Paris, not from Cody U.S of A. Just saying!
Jul
14
2013
drugstore classics
The bottle, presentation, and marketing, all seem to convey a kind of Lady Gaga cum Dita Von Teese aura.

I feel badly that this young star wasn't advised to back something a trifle more individual and unique.

Even so, the bottle is not by any means ugly, and fruitchouli lovers will have another ( hopefully interesting! ) scent to love.
Jul
14
2013
Veda

Caron vintage bottle in a modern way...why so much aggresion-bitch style?I do wander why this wannabe bitch style is so "IN"...anyway personally I dislike celebrities perfumes and I hope this perfume keeps it's promises..!
Jul
14
2013
jessbug

I know I'm going to blind buy this, haha. I'm such a sucker for over-the-top bottle design. The notes sound quite lovely, too!
Jul
13
2013
pipergirl

The notes sound wonderful. Bring it on!
Jul
13
2013
asher.jessie

I WANT IT.

The notes sound magnificent! I'm a huge plumeria fan, and its nice to see celosia in something!
Jul
13
2013
SculptureOfSoul

The fact that the nose is Laurent Le Guernec (he's done many of my favorite Bonds, including all the NY series and Harrods scents) has me interested in this one.
Jul
13
2013
PhaedraRose

I really like the sound of this one, just hope it isn't too sweet and there's enough florals and patchouli to make it interesting. The bottle is gorgeous too and it will probably be inexpensive...can't see what's not to like :-)
Jul
13
2013
PerfumeManiac101

FINALLY! THE NOTES ARE RELEASED! it sounds amazing! but I am a bit afraid though with the praline though, because in some scents that have praline in it, they don't smell nice. but I will try it! :)
Jul
13
2013
JazzBirdSinger

soooo...after all that hype....it turns out to be....a fruity floral.
Jul
13
2013
Pink_Ruffles

I appreciate how humble and sincere she is as she cites a song by Queen as her inspiration. You can tell she's passionate about it.
Jul
13
2013
APassionateJourney

So, it does come with that golden pedastol? I'm sure it won't look as nice as that one :(. You can kinda see where the real one ends in the picture. I dunno which I'm excited for most! Mrs Carter Heat, this or Rogue! :)
Jul
13
2013
xjulietdx

Yeah buddy! I was waiting for this so long. Frangipani is one of my favorite notes so this sounds wonderful to me. I can't wait!
Jul
13
2013
seanscented

I like design of bottle its luxurious and belong to royal .They have to design something like this for men,to be a king .LoL
Jul
13
2013
Jillmcshaw1

For a perfume inspired by 'Killer Queen' I thought it might take note from the lyrics in the song and incorporate or use, champaign, cake, caviar, tabacco, or gun powder. Have to wait and see if this is guaranteed to blow my mind.
Jul
13
2013
esteban747

What is it with 'celebrities' and sweet, syrupy berries?
I haven't tested this fragrance so I can't make an accurate comment. But at least by the notes it looks as if this is another heavy, super sweet/berry fragrance. wild berries, plum, frangipangi, jasmine and if that is not enough, add praline!
Jul
13
2013
la_klaire
OMG! i so cant wait to rock this new perfume by katy perry once again she did it again another beautiful perfume.
Jul
13
2013
cake n' cuddles

It has patchouli! I may like it...
Jul
13
2013
Eaugirlspirit

I agree, wow the bottle is beautiful and I love the regal theme to the whole marketing idea. I love the ombre red coloring and can't wait to get this one for fall, as I'm hoping the berries and plums darken it a bit.
Jul
13
2013
ChildOfTheUniverse

Berries and Frangipani sound wonderful.
Jasmine and Plum not on contrary.
Coty seems serious about making it this year's "it" fragrance.
We'll see if it's another improvement over Meow!
Jul
13
2013
avonman

The Bottle is Gorgeous!...The fragrance sounds good too, hopefully it will have decent concentration and last on the skin...This will b on my Must Check Out List!!
Jul
13
2013
Add Your Review
Become a member of this online perfume community and you will be able to add your own reviews.