Niche Perfumery

L'Heure de Nuit by Guerlain New Perfume
by: Elena Vosnaki

Spare a thought for those who have had trouble easing their way into the classics from Guerlain. The French house has catered to their needs aplenty with their more modern perfume editions that pay homage to tradition, while at the same time spinning a modern yarn through the fabric of heritage, like in Insolence. Now, taking the occasion of L'heure Bleue's centenary anniversary as the springboard for a modernized alternative launch, they propose L'Heure de Nuit, the latest inclusion in the boutique line Les Parisiennes.
The famous bee bottle which is the uniform vessel of choice for the fragrant juice of all the feminine fragrances in Les Parisiennes line holds a vividly blue liquid that is composed by Thierry Wasser.

Wasser revisits the gourmand elements inherent in the classic L'Heure Bleue weaving the powdery notes with the fresh feel of white musk and orange blossom: The powdery base notes are irresistibly endearing, as the L'Heure Bleue lovers like them so much. Under his guidance, the scent is sweet, illuminated with new freshness and modernity. The white musk mingles with iris. Heliotrope is combined with orange blossom accents to make it more marshmallow-like, powdery but with a gourmand note like a veil.

L'Heure de Nuit will be available at all Guerlain boutiques and at espaces Guerlain (Bergdorf Goodman in New York City, Epcot in Orlando, the Bellagio in Las Vegas, Harrods in London), priced at 270$ from January 2013.

The old version of L'Heure Bleue remains, as always, available in all existing concentrations for the fans.
Photo from MonsieurGuerlain

Elena Vosnaki

Elena Vosnaki is a historian & perfume writer from Greece and a Writer to Fragrantica. She is the founder and editor of Perfume Shrine, one of the most respected independent online publications on perfume containing fragrance reviews, industry interviews, essays on raw materials and perfume history, a winner in Fragrantica Blog Awards and a finalist in numerous blog awards contests.

Her writing was recognised at the Fifi Awards for Editorial Excellence in 2009 and she has been contributing to publications around the world.
Tsugumi_

@Mylancome,I suppose, people are so depressed now that they need more artificial sweeteners to "believe" in something.
Nov
09
2012
Francop

Wasser is at it again, trying to look genuine but re-using old formulas for a commercial purpose.
Creative? No!
Lucrative? Yes!
Am I going to buy it? No Monsieour!
Nov
08
2012
maritta

It seems that every self respecting perfume house wants to use the names Nuit or Noir in their new perfue releases these days. So there's nothing new here. Try to find some other names, this is getting boring....
Nov
08
2012
mylancome
It just means Night Hour, I bet it has nothing to do with Vol de Nuit.
Nov
08
2012
Elena Vosnaki

KL99,

you're absolutely on target! I agree the name is meaningless but to most non-French speakers it might have a nice ring to it.

Daisymargueritte,

I kinda think the royalties for copyrighting a name that consists of a combination of previously-copyrighted ones is both cheaper and ensuring that the public will continue to equate even dead copyrights with the brand, so a win-win for them.
Nov
08
2012
kl99

At the very first look it looks amazing.
As I saw the picture I thought that was blue the glass of the bottle, but please, give a synthetical & strong colouration to a liquid is more suitable for a cheap bath foam/soap dish or for a Coty-Gaga fragrance than a Guerlain.

Moreover L'heure bleau means: the blue hour, that hour of light without an actual sun in the sky, before the night.
Pure poetry.
L'heure de nuit doesn't mean anything, everybody knows the night has many hours. Pure rational business choice.
And let people come close to a difficult masterpiece like l'heure bleue with a rebuilt fragrance into a big bottle of 270 dollars sounds pretty provocative.

No.
Rejected.

P.S.: And what about the addiction of Wasser for carie's perfumes? It' seems here we are again!
Nov
08
2012
auroramaria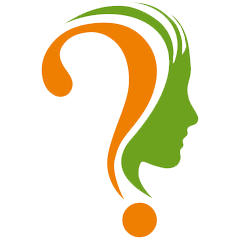 Over the moon about this!!!
But... I'm going to struggle to find it as for all exclusive Guerlain's
Nov
08
2012
Julia-Caesaris
daisymargueritte

L'heure bleue + Vol de nuit = L'heure de nuit? :)
Nov
08
2012
sweetiepea161616

I'm sure I would hate the perfume (not a L'Heure fan) but the bottle is absolutely exquisite. Very beautiful. I love that blue color and the texture on the glass is just stunning. Looks like it might set you back a pretty penny...
Nov
07
2012
sherryxfilesfan

Oh my....that bottle is to die for!!!!
Nov
07
2012
mylancome
Thank god they still produce the classic L'Heure Bleue. I had enough of sweet perfumes, aren't you guys afraid of getting diabetes?

Referring back to perfume history, there was World War and the economy Great Depression, so the perfumes are mostly bitter and unisex. With the current economy situation, I though perfumes suppose to smell like less sweet. Just can't understand people's perfume preference nowadays.
Nov
07
2012
NebraskaLovesScent

Full confession: with the exception of Mitsouko, I am one of those people who prefers Guerlain's modern creations to the classics. This new one looks beautiful and is definitely going on my Test list.
Nov
07
2012
vintage_scent

Sounds great,great description, now I can't wait try it!
Really great article!
Nov
07
2012
Add Your Review
Become a member of this online perfume community and you will be able to add your own reviews.