At the nineteenth stand of the last Esxence modestly stood the brand Les Indémodables, bringing four fragrances from the French town of Annecy, all homages to the main olfactory families, presented by its founders Valerie and Remi Pulverail. It's unlikely that this brand will go in worldwide distribution in the very near future, but when this happens, Fragrantica will talk about it first: in the end, for a lover of intelligent, brilliantly made perfumery trying these treasures will certainly not be less interesting than to get in touch with modern fundamental classics like the ones Frederic Malle launches.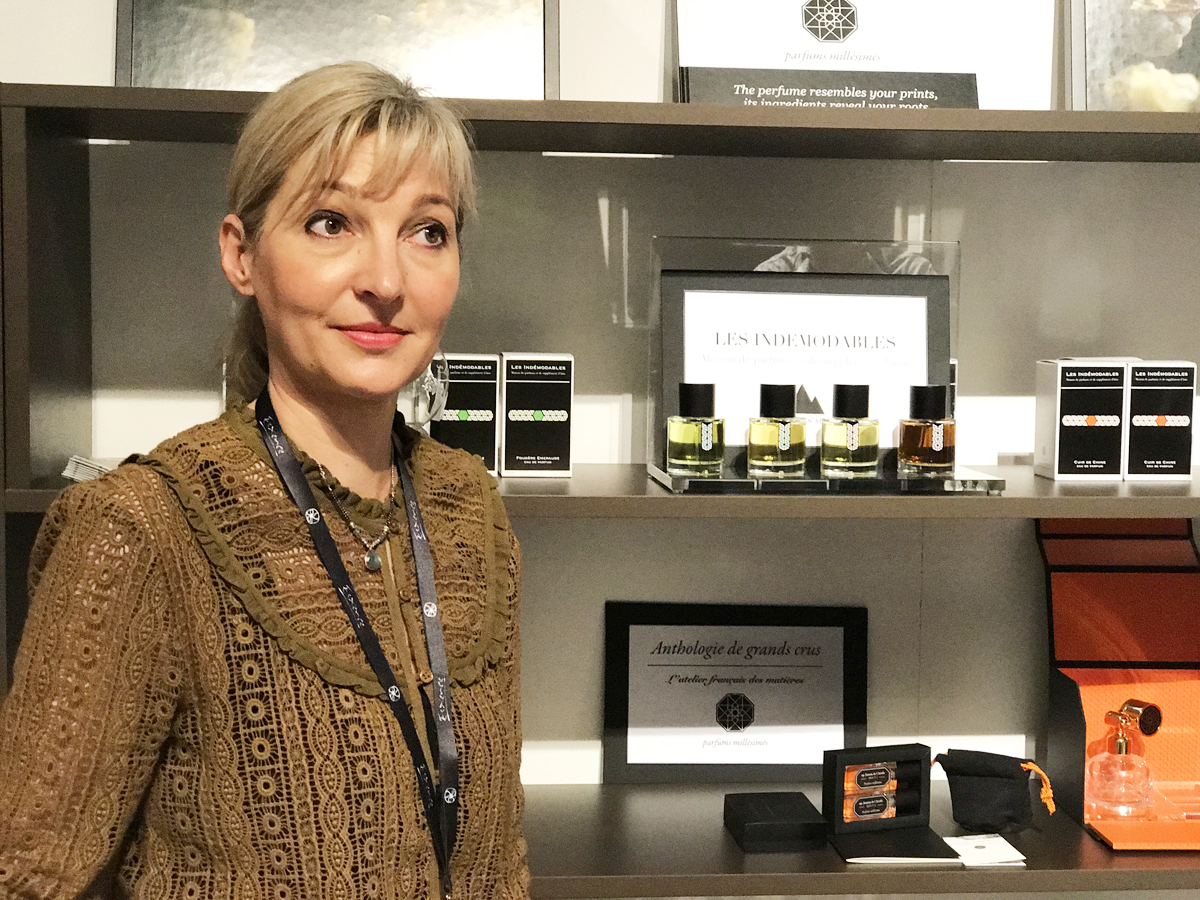 Valerie Pulverail
Les Indémodables is a niche in the best sense of the word: the family business is run by Valerie Pulverail, the owner of Le Bistro de la Beauté boutique and the wife of Remi Pulverail, a well known man in professional circles. He was once a student of the Charabot perfumery school, after that a buyer of raw materials at Givaudan, and now the owner of L'atelier Français des Matières: his company extracts fragrant substances from plants and creates fragrances for different brands. The first four compositions for "internal use" were made by perfumer Florence Fouillet Dubois.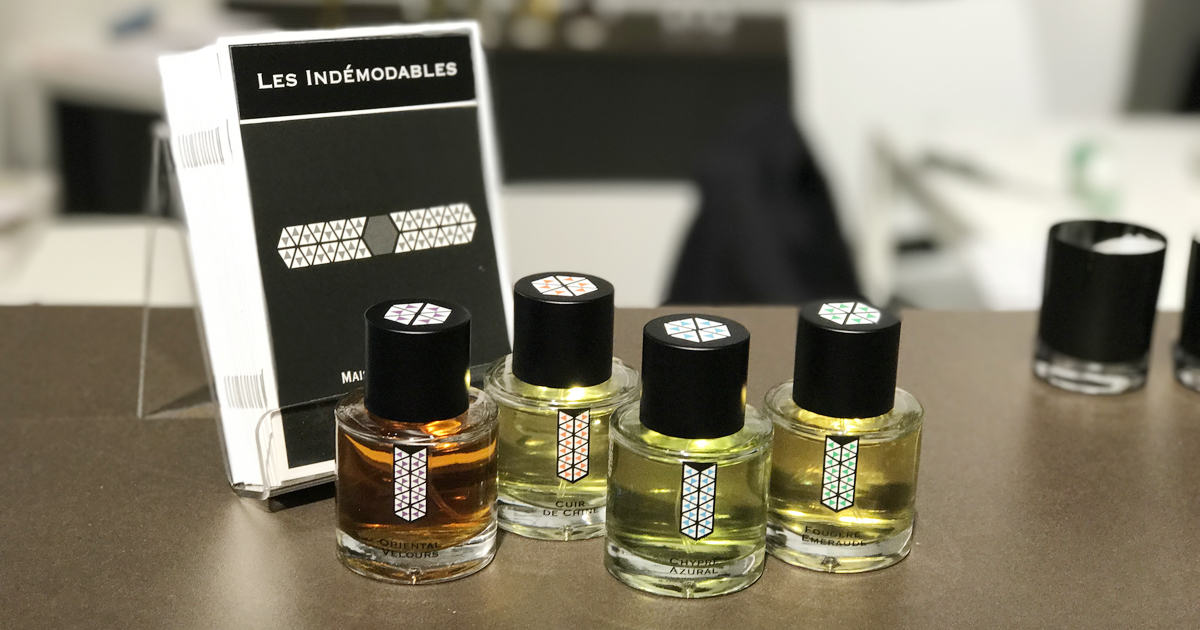 Oriental Velours
Oriental Velours is an intelligent oriental in the spirit of Coromandel Chanel, with which it shares a smooth, polished texture and a blurry, spicy halftone, but not only that: it also has the blue smoke of the vintage Feminité du Bois perfume, and the bold self-sufficiency of Bois d`Iris Van Cleef & Arpels. This is a perfectly cut classic composition with a double bottom: in the foreground, a dense hazelnut accord gives way to tender citrus blossoms, andafter that to a honey mist of myrrh with vanilla tints. Vanilla here is magical, as if drawn out of old Guerlain bottles: warm, transparent woody, creamy: the smell of hands stained with the oily black paste from the soft, moist pods. The main theme of Oriental Velours is the East, and it is built on a thin but strong grid of vetiver, which gives the fragrance a neutral background, without making it heavier or taking away transparency - you can research this work as long as you like, and each time it will play in another manner: at different times there are the oily shades of cocoa, the sunset overflowing with ambergris or the contours of a clover's vigorous head.
Cuir de Chine
Cuir de Chine freely interprets the leather theme and reminds of an older brother to Osmanthe Yunnan by Hermes: just like this one it's a scent of osmanthus and suede, in which the curious nose can catch the rough, fruity aspect we expect. At first it is dazzlingly bright, like fresh orange juice, the osmanthus bush, but then the loose tiny fragrant flowers are thrown on freshly made leather, and the dewy, cool green hues of the Bulgarian rose flash through and through. After this, dry, wrinkled tobacco leaves sprout between them. If you wait for a couple of minutes, there will be no trace left of the leaves - in their place there will be a cup of strong black tea and home-made apricot jam (this reminds of Russian Tea by Masque Milano). If we look more closely at this kaleidoscope, we will find a thin, freckled apricot peel, a gray suede piece, dry herbs, cold peach pips and a dense leather spirit: if you have a sample of Cuir de Chine, some free time and the desire to behold - spend some time with it.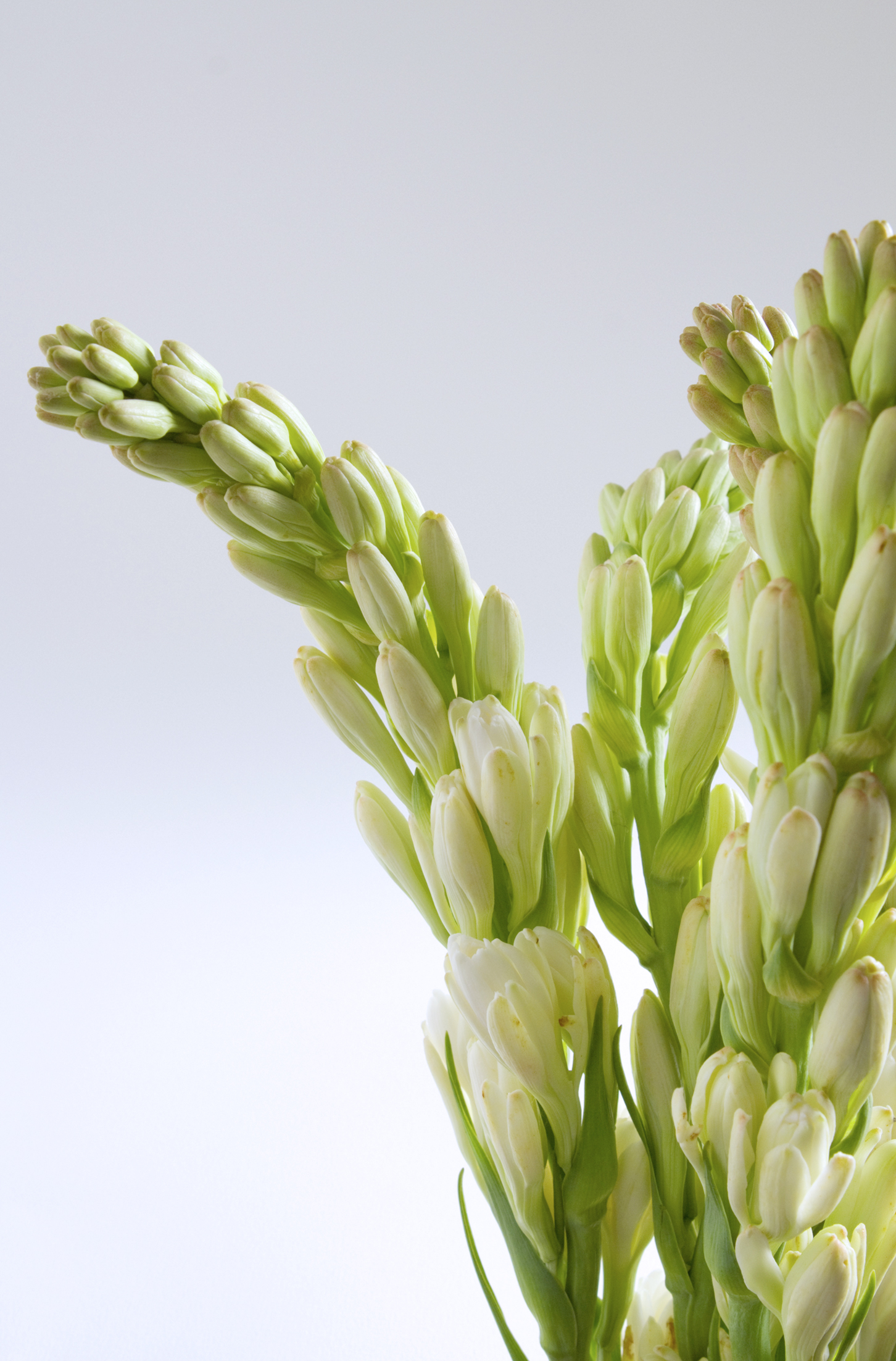 Fougère Emeraude
The ideal embodiment of this fragrance could be one of the posters that appeared in the Dior House in those glorious times when Serge Lutens developed a line of decorative cosmetics for them. Technically, Fougère Emeraude is a floral fougere, but this definition characterizes the fragrance approximately as accurately as words like "sweet", "fresh", or "long-lasting". Fougère Emeraude is an icy, introverted tuberose with sharp blades instead of petals as well as its inflexible stalk, full of sulfuric acid, surrounded by iron fir needles. It's a strange, unearthy tuberose like the one Isabelle Doyen made for Naomi Goodsir, but with a knife in her pocket and big plans for its use. The pale, blurry shades of this fragrance we've already seen in Escale à Pondichery Christian Dior and Eau de Gentiane Blanche Hermès; now daddy's home.
Chypre Azural
A sunny chypre which blinds the eyes: made of icy, undiluted lemon juice along with the pips and peel, the bitter orange zest, a couple of tarragon sprigs, the bitter white skin of grapefruit, and the tobacco dryness of patchouli. Chypre Azural is the smell of a melting day in mid-summer, when the only thing you aren't too lazy to do is to lie in front of the pool, periodically diving into the cold azure water. It disperses with light citrus-herbaceous circles, reminding you of itself throughout the day - which is quite unexpected of such a cologne-type of eau. If you loved Lemon Fresca for its joyful, carefree character, and smiled after trying the new Bergamote Calabria, Les Indémodables has good news for you with this one.
Photo: Sandrina Raicevic-Petrovic
Julietta Ptoyan

Journalist

Julietta is an editor and columnist for Fragrantica.ru who joined our team in 2015 after several years of working in the beauty industry.

She also contributes to Russian glossy magazines as a perfume journalist and has a passion for contemporary fragrances, launched from the 90s til now.