New Fragrances

Little Mix Gold Magic
by: Sanja Pekic
British girl-band Little Mix launches its first perfume called Gold Magic, in the spirit of their hit single Black Magic. The fragrance comes out at the end of July 2015. Described as spellbinding and naturally beautiful, Gold Magic includes playful fruits, powdery violet and sweet hypnotic musk.


"We have all been very involved in the development process and we are so thrilled with the result. It captures our individual personalities and passions perfectly but also feels totally unified. We can't wait to share the magic with everyone!"—Little Mix.


The composition opens with a splash of fruit that includes lemon, raspberry and apple. The heart is refreshing and sophisticated thanks to powdery and velvet violet and watery accords of watermelon. The base is musky and warm, sweet and hypnotic.

Top notes: lemon, raspberry, apple
Heart: violet, watermelon
Base: musk
It is available as 30, 50 and 100 ml Eau de Parfum.
GregorAPBDH

I have left a review on the page for this fragrance. Go check it out if you wanna know more !! :) xo
Jun
23
2015
Wassim Gharbi

@AmoreProfumi
They are a girl band from the UK who win the UK X Factor in 2011
Jun
18
2015
AmoreProfumi

Ummm...who are they? O_o
Jun
17
2015
Zarya

no offense but sounds and looks like hmmm cheap scent for 'cabaret' girls...
Jun
17
2015
Mona-Jo

Even if the smell sounds good, the bottle and the ad aren't intriguing enough to buy.
Jun
17
2015
la belle noiseuse

The font choice and placement of the words on the bottle are so artistically unpleasant, I cannot get over it. Who would approve this???
Jun
17
2015
ia_ramos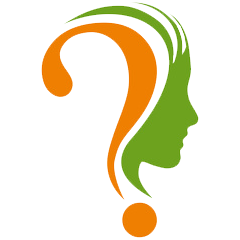 I shouldn't prejudge, but this sounds dull.
Jun
17
2015
Add Your Review
Become a member of this online perfume community and you will be able to add your own reviews.