New Fragrances

Lolita Lempicka Sweet
by: Sanja Pekic
Lolita Lempicka launches Sweet, the new forbidden fruit—a delicious and flirtatious fragrance for women which symbolizes the pleasures of femininity. "Taste the delicious pleasure of being a woman ..." The fragrance is available from mid-October 2014.



The composition is created by Anne Flipo, introducing a cherry-cocoa lip-gloss accord, which evokes kisses. It opens with accords of candied cherries that lead to the heart of cocoa absolute, which flirts with angelica, both wrapped up in elegant iris. The final signature of strength and sensuality is provided by accords of musk and cashmere wood.

Top notes: cherry lip gloss, sugar
Heart: angelica, cocoa, iris
Base: musk, cashmere

It is available as 30, 50 and 80 ml Eau de Parfum packed in the signature Lolita Lempicka apple-shaped bottle, this time lacquered and painted in bright red.

Alayna1011

well after having tried this.. I WANT IT! Why is this not available anywhere yet? I don't even see it on evilbay. :(
Nov
25
2014
Tovah

I am very excited to try this!
Oct
13
2014
Nurse Feratu

So they use a young model, what perfume or fashion ad features a woman over 30? Hell, even a woman approaching 30? The age thing attached to perfume is pretty annoying to me, and in this case how can anyone know if it smells old or young without even friggin' smelling it? I have faith in Lolita Lempicka's fragrances so I'm excited about trying it. So far I've yet to smell anything "mall rat" or what I also refer to as bitchy teen, from LL. Yes, the cherry lipgloss gives me pause but I've smelled plenty of perfumes that have weird notes that actually work.
Oct
13
2014
tahia_loky

Musky4

I'm excited to try this, but am a little put off by the cherry lip gloss accord, which sounds very synthetic. I would much prefer if it was natural cherry (as in real fruit rather than lip gloss), but will reserve judgement until I've tried it.
Oct
12
2014
Deppaholic

Can't wait to try this! I love all the LL fragrances! Angelica and Cocoa, sounds twisty turny. I will admit Cherry makes me think cough syrup, but never bash anything until you try it. Even then, what works on one, doesn't always work on me. I love the LL bottles!
Oct
11
2014
Eicher

Wow! This one seems simply gorgeous! I LOVE Lolita Lempicka's fragrances and cannot wait to try this one.
Notes are promising; a new, gourmand, dark scent. Lovely!
Oct
11
2014
patricia.favron
It doesn't make you posh to bash the model, nor does it make you cooler than the rest of us for putting down a scent for being "just another sweet" before even trying it. If it's not your genre that's cool, but I'm so sick of the snobbism in the perfume that really is just ageism the other way around.
Oct
10
2014
PerfumeKing14

Top notes do sound a little crazy but at the same time I'm excited to try this & see how they work together.
Oct
05
2014
Scarbie
I'm looking forward to trying this.
Oct
04
2014
mrsg34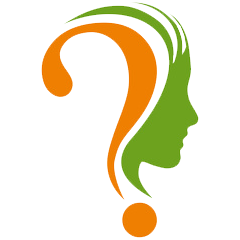 I want to try this now!! Love the bottle and the cherry lip gloss will be interesting an interesting note to test!
Oct
04
2014
BrittneyN

Cannot wait to try this one ;) The notes sound delicious.
Oct
03
2014
flora lee

I find this launch so cute and yes, sweet. In some cases they might as well embrace the fact that the fragrance is going to be sweet, and here it all comes together well with the chocolate dipped cherry idea and cherry rendition of the Lolita bottle.
Oct
03
2014
synergypsy

Whew! For a minute there I thought "another must-have". But the herbaceous angelica pulls me up short. Still there's the cocoa and cherry, sigh.
Oct
03
2014
Alayna1011

Want this just for the bottle, not sure I care too much what it smells like ;)
Oct
03
2014
Lovesmells
guimme the bottle. I would like to place it next to the black couture one, the original purple. OR...put them in a basket and let someone pick one and bite:)
Oct
02
2014
joyjoy

Is that Elle Fanning? Will have to try this when it's released...do like cherry in perfumes if they're not super sweet (POTL, Rahat).
Oct
02
2014
asher.jessie

Thank god! There just aren't enough sweet scents on the market these days!

…..total sarcasm.
Oct
02
2014
kateapple

This sounds unfortunately...cheap. I usually love LL fragrances but this one just sounds like it's going to smell like a sugary, syrupy mess. I'm all for gourmands, but this sounds like it's pure, heavy syrup. If the advertised it as simply cherry and chocolate with some floral, that doesn't sound too bad. I might like that. But this gives the impression of that terrible, cheap cherry lip gloss that I used in sixth grade that was goopy and artificial and chemical-y. That, or straight cherry syrup. If I'm looking for a cherry note, I want it to smell like actually cherries, not something Jolly Rancher would make.
Oct
02
2014
swampgirlie

I think it sounds fabulous and can't wait to add it to my collection. #musthave
Oct
02
2014
sweefa

They didn't make any awful scent so far. I bet this one won't be either. Top notes sound weird but maybe angelica saves the day this time. But who cares I want that bottle anyway *-*

The more I think about it ... Could be a powdery Mon Cheri scent with an angelica twist to make it special. Can't wait to try it.
Oct
02
2014
Rielle
Looking at the model they use for advertising this perfume they are aiming at the pre teen crowd. I was hoping for a deep, mature scent. Cherry chocolate combination sounds good.
Oct
02
2014
Jitterbug Perfume Lover

Wow, a new fragrance from one of my favorite house!! Honestly, I didn't even have to read the notes; I already know I'll love it! Can't wait!
Oct
02
2014
soulflwr

I can already imagine what this smells like, and I honestly don't think I'm gonna like it. :( Cool bottle though.
Oct
02
2014
Whit

Oooooh, a new LL frag! The notes sound interesting, especially that "cherry lip gloss" note. I can only hope that it smells like a big, chocolate covered cherry! I've always loved LL's bottles too; they're so whimsical and fairy-tale like. This is going on my sample list!
Oct
02
2014
DarkViolet

The bottle really looks attractive, that red shade is gorgeous.. are they maybe switching the design idea from apple-shaped to cherry-shaped?

BTW Cherry lip gloss was my favorite lip balm smell when I was a child, and cocoa (butter) has one of the most inviting scents! With this kind of notes it's often a hit or a miss, but I trust this brand because I still have to find something I really dislike from LL.
And at least for sake of nostalgic memories this is a MUST TRY for me, I hope it doesn't get so hard to find here as it happened with the latest Elle l'aime.
Oct
02
2014
jolantuk

I love fragrance which have lipstick-makeup vibe in it! Iam very intriguet how cherry-cocoa lip-gloss smells like! ;)
Oct
02
2014
Hayven

@a. wish The company has been making sweet perfumes for years. Where have you been? :P
Oct
02
2014
passion4fashion

Cocoa, IRIS and ANGELICA in a perfume?!
I can't wait to smell this!
Oct
02
2014
Eaugirlspirit

Maybe this will be like a marriage between Guerlain La Petit Robe Noire and Lolita Lempicka Original?
Oct
02
2014
AND-MAT
A cherry lip gloss note? Wow... How cheap does that sounds?!

It would have been better just listing Cherry and a synthetic molecule like Iso-E-Super as individual notes!

Cherry lip gloss note just gives the impression that it's for 9 years old girls!

However... A cherry/Cocoa mixture sure seems tempting!
Oct
02
2014
Rizack2

This is a must smell, sounds right up my alley. I just hope it's not a sour cherry but more like a sweet cherry
Oct
02
2014
jedrzejowskia

Now this is different! As a gourmie I can't wait to get my nose on this :-)
Oct
02
2014
OfTheNight

I'm just happy to see something NEW
It always gets disheartening seeing the never ending array of flankers. The notes sound great and the bottle looks gorgeous in red
Oct
02
2014
Sylvie-Aus

Cherry - cacao lip gloss accord ? LOL , Sorry but it sound like a rollerball lip gloss , I wore when I was 10 . Never would imagine it would one day be an " accord " in perfumery ! Anyway, I am intrigued as I do like LL fragrances & nice bottle !
Oct
02
2014
Fabulous Kevin

Can't wait to smell this scent, beautiful bottle!
Oct
02
2014
Add Your Review
Become a member of this online perfume community and you will be able to add your own reviews.