New Fragrances

Marc Jacobs Daisy Hot Pink
by: Sanja Pekic
Marc Jacobs will launch a new limited edition Daisy—Daisy Hot Pink— in August 2011. Daisy Hot Pink is a richer interpretation of the original with main notes of wild strawberries on top, jasmine and gardenia in the heart and birch and cedar in the base.
Top notes: wild strawberry
Heart: jasmine, gardenia
Base: cedar, birch
The perfume will be available as 50 ml Eau de Parfum. The bottle is black with a deep pink cap in the shape of daisies.

Editions of the line:
• Daisy (2007)
• Daisy Black Edition (2008)
• Daisy Bloom and Daisy Silver Edition (2009)
• Daisy Garland and Daisy Pop Art Edition (2010)
• Daisy Eau So Fresh and Daisy Hot Pink (2011)
jasonwvw

I wish there's a miniature set for all the colors:)
Jun
14
2011
LuiLui

Lets do it Marc Jacobs!
Do more and more different bottles!
This is art!
And I like it! :))
Jun
09
2011
dmaw

I don't mind the many reinterpretations of Daisy. I can think of so much more Marc can do with this theme.
Jun
09
2011
Wynter

I already have Daisy, but I want this. That bottle is so pretty!

But I have to agree with the others that it's time to stop with the repackaged Daisies. Marc, make a new fragrance already!
Jun
08
2011
P.Rabbit

just specialized the bottle , nothing else...
Jun
05
2011
Tsugumi_

Have one Daisy, have all of them.
Jun
05
2011
amayachan

I actually love collecting these even if they are the same fragrance!
Jun
05
2011
vetiver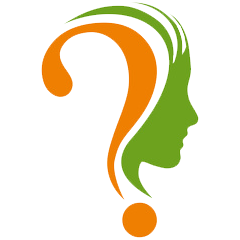 Well i was looking at the Marc Jacobs list of perfumes in Fragrantica, and yeah he has 8 Daisies, from wich 3 are apparently just bottle limited editions.

Let´s count how many Flowerbombs there are..and how many Aqua´s Allegorias...and how many Harajuku lovers..and so on...

Maybe he still hasn´t reached the limit? but a lot of other designers haven´t neither!

At least the bottle is cute!
Jun
04
2011
ladymillion123456789

the bottle is cute but i agree with HardCandy
PLEASE NO MORE DAISY PERFUMES

CAN THEY COME UP WITH A NEW FRAGRANCE NOT 10 OF THE SAME THINGS FOR ONCE SAME GOES TO THE LOLA FRAGRANCE OH LOLA LOOKS PRETTY COOL BUT I THINK THAT SHOULD BE THE LAST IN ITS RANGE BUT KNOWING THE HOUSE OF MARC JACOBS THEY WILL KEEP CREATING THE SAME FRAGRANCE OVER AND OVER AGAIN

NEW FRAGRANCES PLEASE NOT JUST A DIFFERENT BOTTLE
Jun
04
2011
marietita

nice bottle ;)
Jun
04
2011
vetiver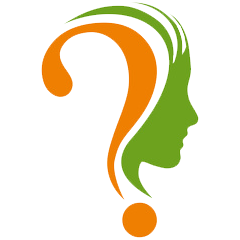 Lovely bottle :)
Jun
04
2011
Siv55

So many Daisies.. becoming like weeds :/
Jun
04
2011
HardCandy
NO.MORE.DAISIES !!

Marc Jacobs should have just designed something new rather than bottle after bottle of differently colored daisies. He's starting to become another Jean Paul Gaultier to me -_-
Jun
04
2011
K1

Not again! I'm totally confused with the bottles! They're all similar and hard to discern them!
But fairly all of them are remarkable, although many people think apposite.
Jun
04
2011
irishprincess

Oh, I love that bottle :)
Jun
04
2011
bubblem3

Nimodo, tendremos que esperar meses para probarla! :/
Jun
04
2011
Jessica41

Ahh...New Daisy. Can`t wait to smell it.
Jun
04
2011
Udaria

According to the notes, it sounds interesting. Something light and peppery, smooth at the heart, with a cedar base. Cannot wait to try a sample.
Jun
04
2011
Add Your Review
Become a member of this online perfume community and you will be able to add your own reviews.