New Fragrances

Marc Jacobs Honey
by: Sanja Pekic
Marc Jacobs launches new fragrance Honey in July 2013, which is, judging by the design of the bottle, a Dot (2012) follow-up. Honey is announced as vibrant, bold and spontaneous and as a sunny and enchanting floral fragrance. Energetic and engaging, Honey brings a shimmering golden scent which is a perfect blend of brightness and warmth.

As with Dot, Honey was also developed by perfumer Annie Buzantian in collaboration with Ann Gottlieb. The fragrance opens with notes of green pear, fruit punch and juicy mandarin. An original accord of orange blossom is complemented by honeysuckle and peach nectar in the heart. The base hosts accords of honey, golden vanilla and smooth woods..


Top notes: pear, fruit punch, mandarin
Heart: orange blossom, honeysuckle, peach
Base: honey, vanilla, woods

It is available as 30, 50 and 100 ml Eau de Parfum.

celebrity89

Weak. Nothing ground-breaking. I was expecting a warm honey note, but not happening.
Aug
30
2013
Liebchenn

I saw the advert for this and I wanted it so BAD! I've had this love of bees and anything bee-related since I was literally in the first grade. The notes sounded decent and interesting enough so I was about to blind buy it off of Sephora (which is seemingly the only one selling it right now) as one of my parents knows my perfume obsession and was going to treat me to a bottle of my choice.

I'm so glad I waited, the reviews for this are not very good. Here, or on Sephora's website.

I instead opted for a medium sized bottle of the Dot, as that seemed to go down with most people very well.

To me it seems like they are hoping the bottle will sell itself (like it almost did for me), but waiting it out has almost always worked in my favor. The bottle may be cute, but if its something that is awfully put together I can't justify $90 something for something to sit on my dresser and just be cute.
Jul
08
2013
luckykat67
In my opinion, smells real good, however longevity is awful!!!! I cant even get 4 hours out of this fragrance!
Jul
07
2013
tropic sugar

This was a return for me.For some reason dot and this fragrance as well lack vibrancy if that makes any sense.They just don't open up on the skin.The notes sounded wonderful but on the skin honey was really lacking for me.The honey is barely noticable.Its just another citrus fruity floral with poor longevity.The bottle is very cute though.Daisy is the best and daisy eau so fraiche.I think Marc should just stop for a while.I think coty just uses poor quality ingredients in their fragrances. I've noticed it in other perfumes done by coty.I'm sure many will love this but Marc Jacobs fragrances just don't do much on my skin.They lack depth and vibrancy.I do however like his bottles and packaging they are fun and girly.I do think that I prefer more sophisticated scents.Honey is a fresh floral that's been done a million times before.This was a big pass for me.This could have been lush and beautiful but I do think marc jacobs is catering to the younger crowd.I gave it a chance but this line of perfume is just not my style.Maybe it will work for you!
Jul
07
2013
margop54
I'll have a test spray of this one when it comes out first. Marc Jacobs perfumes don't normally wow me, but the sound of honey is appealing. This one could change my mind:)
Jul
06
2013
papergurl

Addendum to my previous review. I didn't realize it was one of Annie Buzantian's perfumes. If you have never tried her Victoria's Secret offerings, those are in my top 5 of Vicky's Secret scents. Breathless is amazing and you can smell just a glimpse of that in Honey, I think. She also did Pure Turquiose for Ralph Lauren, which I really consider "scent art" a la Chandler Burr. So even though I do love the bottle, I am definitely loving the juice. I think judging the book by its cover in this case are assuming the juice is one way because they don't like the packaging. It goes both ways.
Jul
04
2013
papergurl

I had really been looking forward to this, but didn't want to blind buy. The in-store launch hadn't happened yet at Sephora, but they brought the tester out for me. Two sprays and I was in love. I bought the 3.3 oz there and then. You either love the bottle or hate it, Marc Jacobs has always been that sort of designer. If you like honey, then you know there is flower honey that has almost a meadow scent. When I smelled this, that is what I was reminded of, pine meadow at altitude in New Mexico; the air smells sweet. He captured that "floral/meadow/honey" feeling. Just beautiful. If you want a sweet-cloying honey scent, this is not it. This is floral honey, not too sweet, very wearable. I like all sorts of honey scents, including Mariah's Honey, now and then. This is beautiful and I can see using the whole large bottle, which sometimes can be a challenge with something you get bored with....So two good sprays and I was still smelling my wrists into the evening. I like it much more than Dot, which for the fruity fans is great, it just wasn't for me. I put it with the ed hardy's and I already have a couple of those. This is definitely different from anything else I have, big win.
Jul
04
2013
EmilyTheStrange

Looking forward to trying this out as I love the notes...but I have to agree about MJ's recent perfume bottle designs, they're hideous.
Jul
03
2013
bjkeough

CHECK THIS OUT~
If you're interested, Sephora now has in stock the little Honey bee in the EDP Spray in all 3 sizes! After reading the notes in this one, I really don't care what the bottle looks like, what's inside just sounds so wonderful and too good to pass up. My review will follow after I use this little spotted bug. I can't help it, just looking at the bottle puts a smile on my face.
Jul
03
2013
AmoreProfumi

Seems like I may be the black sheep...

Ok now...I'm not hating on this fragrance in any way b/c I've yet to smell it && I'm sure it will most likely smell fairly nice, but I simply wish M. Jacobs would just lay off the faux rubber or plastic stuff on his bottles for a while ever since Daisy it's been an obsessive trend that each bottle must be adorned with it in someway now...&& it's showing that more thought is being put into the bottle then the actual juice...&& I'm sorry but ur wearing the juice not the bottle...so please MJ if you have a new launch no more faux plastic!! I have a feeling though we'll be seeing at least one more insect...o && btw how bout a new launch for men?!!...&& PLEASE deff. no rubber on that though! && no BANG BANG BANG! either!...lol :)
Apr
25
2013
Krysykins

I really want to try this one! I love all the other Marc Jacobs perfumes so I'm looking forward to this one too!!
Apr
12
2013
zeb
Sorry Marc, but this bottle is so kitsch! And the fragrance sounds nothing new. Maybe sth like Lady Million.
Apr
11
2013
Dawndelights

Had trouble finding this page, what can i say, well i love the bottle and its sounds like it going to smell beautiful, cannot wait till its in the shops and i can smell it and see the bottle
Apr
11
2013
katmo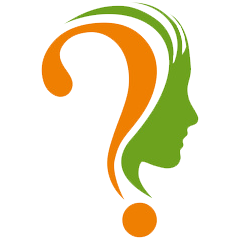 oh my goodness, I would buy it just for the bottle!!!
The notes seem to make a great scent.

My nose is waiting. Bring on July.
Apr
07
2013
alex099
curious about the scent!! the bottle is very cute!
Apr
06
2013
icingsugar

Now I have seen it I can't stop thinking about it...why July :(:@
Apr
06
2013
ladyconsistency89

wow they changed notes on this 3 times already on this site! I assume this will smell like fresh floral honey.
Apr
05
2013
jdi0609
sooo cute!! cannot wait to get it!!
Apr
05
2013
venclips

I don't like the bottle, but curious about the scent!
Apr
04
2013
bnporter81
Wow! Looks like it would smell Uhh-mazing! Can't wait to try...hurry up July! :)
Apr
03
2013
kimberlylizkennedy

I'm a softy on Poo Bear Honey! Christopher Robin please give me some of this Honey in a bottle!
Apr
02
2013
Spartan25

Lol, fun bottle
Apr
02
2013
Tulip Time

Sounds like it would be fruit cocktail in a bottle and I do love fruit cocktail. I'm going to give this one a try. I love the bottle, bees and all. I actually have a tattoo of a bee (my only one) so it seems it's destiny for me to give it a try!
Apr
02
2013
vanilla-lovers

so cute! i cant wait to try it <3
Apr
02
2013
VqueenLeigh
I did love the Dot perfume lovely young, sweet fresh vibe and this looks so cute and really hot right now. I actually looking for a nice vanilla type fragrance without being too sickly sweet or cloying. Sounds really great!
Apr
02
2013
MichaelCerasEyebrows

This sounds like itès full of potential! Super excited!
Apr
01
2013
Huda1234
The bottle is pretty. I can't imagine how this perfume will smell
Mar
31
2013
Blueneon

Was not expecting this!
Huge fan of Marc Jacobs, so anything new he releases hyes me up.
This sounds so delicious. Sounds like it'll be a juicy/creamy scent. So excited to try it!
'Dot' is still one of my go-to fragrances, so I'm ready to try the next one!
Mar
31
2013
iowagirl301
This sounds like a real gem, I can't wait to try it!
Mar
31
2013
susieqrj

Hope that this one smells better than Dot. I hated the original, same smell of Daisy (which I also don´t like)
Mar
31
2013
Allegra

Sounds like I just found the perfect summer fragrance for this year, given that Honey lives up to all the high expectations of mine :)

The ingredients are sheer fabulous, it's definitely like a delicious, creamy fruity dessert in liquid form. So yummy!! The bottle is very cute in a kitsch-kind of way. Cannot wait to get my hands on this one when it finally enters the market.
Mar
31
2013
cherie97

I love honey notes.
Sounds delicious! :)
Mar
31
2013
sweetiepea161616

The notes sound yummy! I don't know about the bottle though. I think if you got rid of the bees and made the cap a solid gold color, this bottle would be adorable! There's just too much going on. But I do love a good honey scent, if he can pull it off!
Mar
31
2013
stephanieklein

The description sounds like dessert. My only hope is that this scent doesn't smell as many honey-scents can, like urine.
Mar
31
2013
SarahNichole

I love MJ bottles, they're all so cute. This one is no exception. It's too bad his fragrances are completely unwearable for me!
Mar
31
2013
auroramaria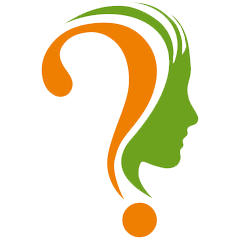 I adore honey in fragrances and I don't seem to ever get enough of it, this new Jacobs'scent sounds rather nice so we'll see if the honey is smooth and creamy like I want it.
The bottle is really cute but like original Dot it seems a bit unpractical to handle.
Mar
31
2013
HLVTCA09

i hope the honey is not as sharp as angel... i'm hoping for a creamy honey like honey-ice cream or pudding :) the bottle is not cute though.... looks like a childrens perfume.... (winnie pooh?)
Mar
31
2013
Annica

The notes sound really interesting but the bottle looks Walt Disney inspired :)
Mar
31
2013
sherapop

Where others see "cute", I see only kitsch. Désolée.

DOT was a GMO ladybug. Is HONEY a GMO bee?

I'll stick with the original MARC JACOBS, ESSENCE, and BLUSH.
Mar
31
2013
Inesis

Oh my! I so want this! Can't... resist... cute... bottle... I am short on honey frags in my collection too!
Mar
31
2013
ShyAmor

Omggggg Marc Jacobs can do know wrong in my eyes Fragrance after fragrance bottle design after bottle design all #Winners he is most deff on point and honey will be added to the collection come July baby
Mar
31
2013
Seaweed840220

This looks so cute. But the launch of this new fragrance means I gotta finish my older perfumes, such as Daisy and Oh! Lola first so I can get this.
Mar
31
2013
Seaweed840220

This looks so cute. But the launch of this new fragrance means I gotta finish my older perfumes, such as Daisy and Oh! Lola first so I can get this.
Mar
31
2013
HUEbris
wow. very cute.
Mar
31
2013
Airiasthya

sounds delicious! :o
Mar
31
2013
DarkViolet

This one should smell delicious, and I like the idea of honeysuckle+honey in the same fragrance :)
Mar
31
2013
Pink_Ruffles

Add Your Review
Become a member of this online perfume community and you will be able to add your own reviews.