New Fragrances

Marc Jacobs Splash Tropical Collection 2012
by: Sanja Pekic
For the summer of 2012, Marc Jacobs prepared new additions to the Splash fragrance collection under the name of Tropical Splash, bringing back an old edition and two new ones on the market. Rain, from 2006, returns this year in a new format, along with the new releases Kumquat and Hibiscus.


Rain is a watery-flowery fragrance that evokes a summer downpour, created by Laurent Le Guernec. The top notes are wild strawberries, cypress and clementine. The heart brings scents of white orchid, passion flower and sunflower, while the base caresses with sensual musk, amber, teak and tree moss.

Top notes: wild strawberry, clementine, cypress
Heart: orchid, passion flower, sunflower
Base: amber, teak wood, moss, musk

Kumquat is a refreshing, sunny, carefree and fun citrusy-floral fragrance, created by Richard Herpin. The composition opens with sparkling aromas of tangerine, bergamot and orange. The heart induces dried kumquat, tiger orchid and jasmine, placed on the base of musk, blonde woods and cedar.

Top notes: tangerine, bergamot, orange
Heart: kumquat, tiger orchid, jasmine
Base: woodsy notes, cedar, musk


Hibiscus is a seductive and exotic floral fruity fragrance developed by perfumer Richard Herpin. Juicy flavors of raspberry, mandarin and pink peony open the perfume and make an introduction to the core of tropical hibiscus flowers, pink freesia and tiare. The base is woody and elegant, made of exotic woods, vetiver and musk.

Top notes: raspberry, mandarin, peony
Heart: hibiscus, tiare, freesia
Base: woody notes, vetiver, musk


The large 300 ml bottles are replaced by more practical cubical 100 ml ones, featuring Eau de Toilette concentration.
LunaPearl

Rain sounds like something I'd like to splash on after a cool shower

Hibiscus reminds me of mouthwatering fruity herbal tea

Kumquat reminds me of my mother (she steals real kumquats from my great aunts front yard!) hahahaha
Feb
27
2012
cinemoenti

@zelle.vs: i already had a sample of RAIN, and it is lovely!
Feb
23
2012
Deajessi
It sounds good.. Will buy it!
Feb
23
2012
zelle.vs

I'm very curious about Rain, I love these kind of scents evoking rain, waterfalls, etc.
Feb
22
2012
jenka135

Thank goodness he downsized to a reasonable volume! I had one (Ginger Splash, 2011) but was intimidated by 300ml.
Feb
22
2012
margiela

Hmmm...just wonder if it's a cost cutting measure. The reason why I purchased the MJ splash series each summer is purely the price. They retail for £48/300ml bottle. Not bad at all for this price! Wonder what sort of prices will they be charging for 100ml! I'm guessing it'll be over £40 still...
Feb
20
2012
exciter76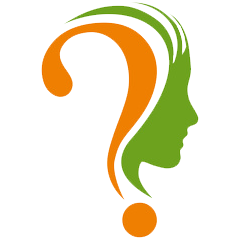 OOH! I'm intrigued. I'd love to try Kumquat for the summer; seems like a unique kind of summer citrus. Could even be fun to mix these up and layer them.
Feb
20
2012
habshini

good colliction for summer but it well not be like the old version DAISY.
Feb
20
2012
Add Your Review
Become a member of this online perfume community and you will be able to add your own reviews.