"Well, that's me trying to be "light n bright", LOL." ~ Stephen Dirkes.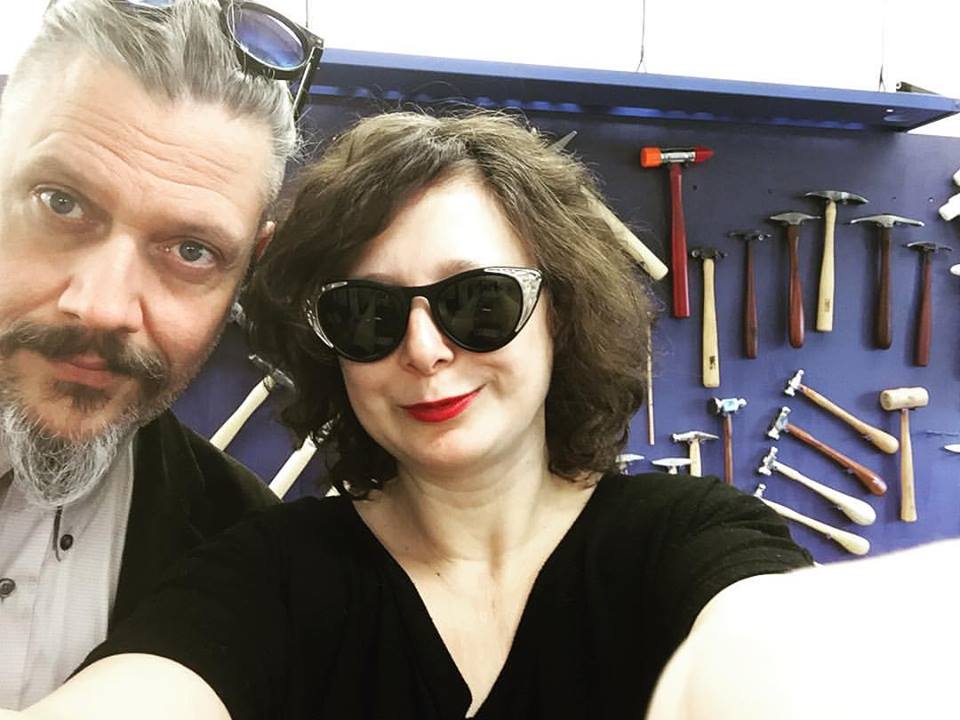 Stephen Dirkes and Tal Shpantzer
.
What a delight it is to follow the trajectory of engrossing conversation with Stephen Dirkes of Euphorium Brooklyn! You've got to be sharp. His agile mind moves swiftly from music to film to personal history to perfumery to nature to... I'm right there. Common interests intersect and enthusiasms take hold. He's a fascinator, all right. A polymath with no overweening ego, all his sensory receptors up and running full-tilt-boogie. A steel-trap mind.
When I begged [occasionally "I ain't too proud to beg, sweet darlin'", as the song goes] for a sample, he was his usual obliging self. He had just made a batch and needed time for it to mature.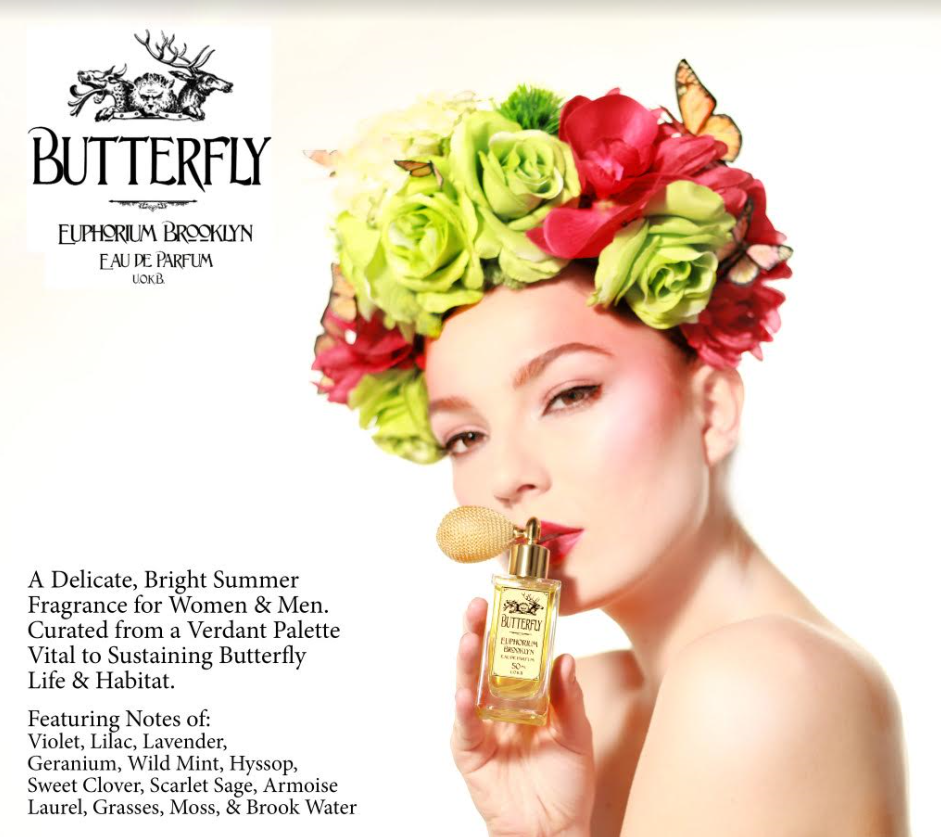 Stephen's perfumes possess depth; if I were asked to condense and limit myself to one characteristic alone, I'd have to fly with depth.
Flightiness and vapidity don't factor into Herr Dirkes' work. His perfumes sing of complexity, deeply resinous bases. He is comfortable with the darkness within and without - his marvelously wacky, wicked humor and jolly goodfellowship notwithstanding. This is no pretense: Stephen is good company and warm, engaging. He enjoys solitude as much as he does being sociable; he needs that space and solitary time so that he can create.

Butterfly is meant to travel to a different locale – a more pastoral, bucolic setting.
[Here's where I hear both Handel and Mendelssohn vying for my ear; this time, Mendelssohn wins.]
Titania and Oberon are busily making mischief; I smell their very proximity in Butterfly. Butterflies...faeries. Diaphanously-winged creatures inhabiting field and forest, shimmering hues reflected in sun and shadow: they haunt these environs conjointly.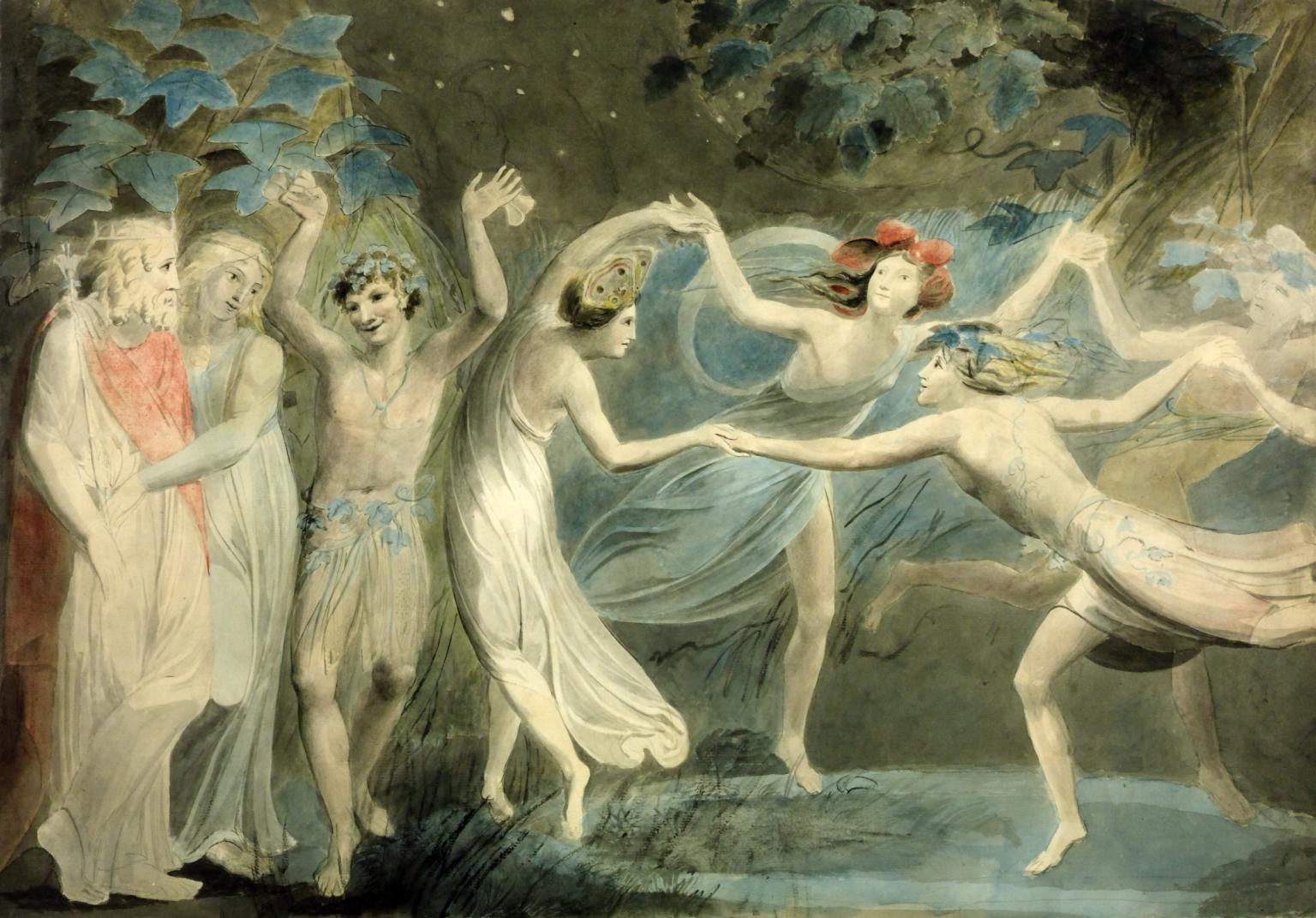 The gleaming herbal notes drive me wild, they run through my veins and I hear them resounding in my ears like my own heartbeat. So bittersweet, full of emotion, brilliant. They are joyful and plaintive by turns - just as a Madonna's wistful smile presages latent sorrows to come.
Violets and lilac proffer their floralcy alongside rosy/vegetal geranium and astringently bitter-floral tagetes, but it is the herbs and mosses which breathe life and substance into Butterfly, regaling us with sun and rain and babbling brooks flanked by a battalion of earthy piquancy. We know that Spring, the Eternal Return – is as exquisitely brief as the life of our butterfly. It is glorious, many-hued, and brings us back to life: it doesn't linger any longer than is necessary, unlike those interminable winters and summers in many climes [I love each nonetheless].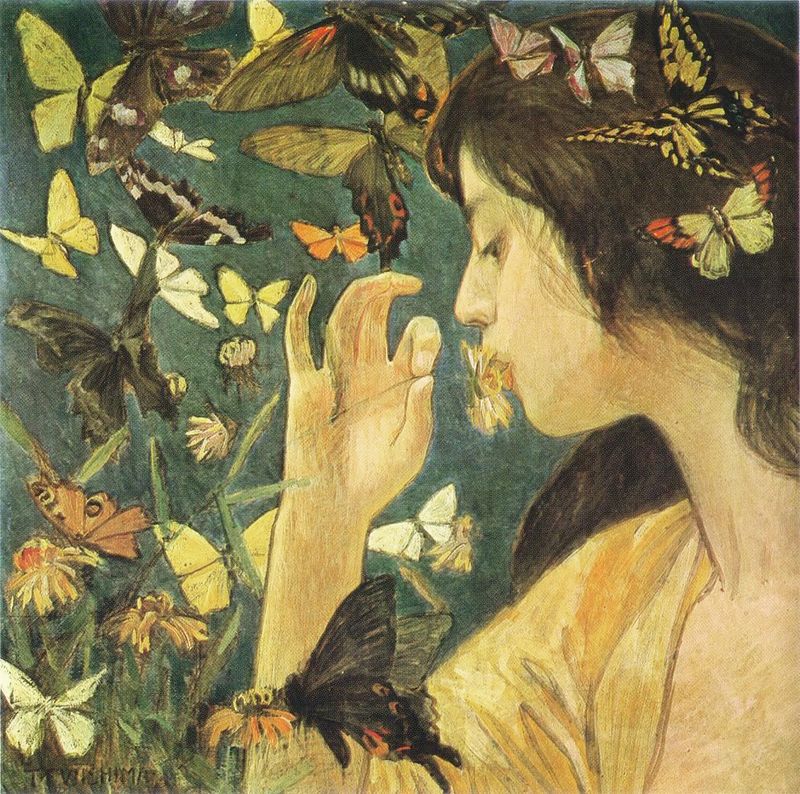 Fortunately for us, Stephen Dirkes' Butterfly has excellent longevity [I can't speak to sillage, as I have vials, not an atomizer]. On my skin it commences sylvan, rhizomal, green in extreme; only after it sits for a bit, the blossoms waltz with mint, blithe and lissome. A lovely sense of movement and interplay.
What I truly appreciate is that
Butterfly
is utterly unique: I've not smelled any perfume quite like it, and I think I've smelled a few in my time. I find it tranquil, enchanting and deeply reflective. It's certainly something to eagerly sample – I probably will spring for a bottle myself.
| | |
| --- | --- |
| | A tender apparition with wings |
Many thanks to perfumer Stephen Dirkes, and to Tal Shpantzer, his partner and a magnificent photographer. <3
Ida Meister

Writer

Ida (chayaruchama) has been an avid collector and sniffeuse for over 40 years. She adores consulting and collaborating with niche, budding and independent perfumers. Her hypervigilant nose has been of great help in her profession as a neuroscience/ oncology nurse, where she often smells fear, suffering, stress, and can identify most micro-organisms, medications, stages of disease, and has written about the amygdala. As a Senior and Natural Perfumery Editor, Ida has participated in many blog events with natural and mixed media perfumers and other writers. She has also been a teacher, translator, opera singer, dancer and caterer.